Jonah 3
6 When Jonah's warning reached the king of Nineveh, he rose from his throne, took off his royal robes, covered himself with sackcloth and sat down in the dust. 7 This is the proclamation he issued in Nineveh:
"By the decree of the king and his nobles: Do not let people or animals, herds or flocks, taste anything; do not let them eat or drink. 8 But let people and animals be covered with sackcloth. Let everyone call urgently on God. Let them give up their evil ways and their violence. 9 Who knows? God may yet relent and with compassion turn from his fierce anger so that we will not perish."
10 When God saw what they did and how they turned from their evil ways, he relented and did not bring on them the destruction he had threatened.
---
This Superlative Sanctuary Sunday Open Thread, with full respect to those who worship God on the Sabbath, is a place to reaffirm our worship of our Creator, our Father, our King Eternal.
It is also a place to read, post and discuss news that is worth knowing and sharing. Please post links to any news stories that you use as sources or quote from.
In the QTree, we're a friendly and civil lot. We encourage free speech and the open exchange and civil discussion of different ideas. Topics aren't constrained, and sound logic is highly encouraged, all built on a solid foundation of truth and established facts.
We have a policy of mutual respect, shown by civility. Civility encourages discussions, promotes objectivity and rational thought in discourse, and camaraderie in the participants – characteristics we strive toward in our Q Tree community.
Please show respect and consideration for your fellow QTreepers. Before hitting the "post" button, please proofread your post and make sure you're addressing the issue only, and not trying to confront the poster. Keep to the topic – avoid "you" and "your". Here in The Q Tree, personal attacks, name calling, ridicule, insults, baiting and other conduct for which a penalty flag would be thrown are VERBOTEN.
In The Q Tree, we're compatriots, sitting around the campfire, roasting hot dogs, making s'mores and discussing, agreeing, and disagreeing about whatever interests us. This board will remain a home for those who seek respectful conversations.
Please also consider the Guidelines for posting and discussion , outlined here https://wqth.wordpress.com/2019/01/01/dear-maga-open-topic-20190101/
Let's not give the Internet Censors a reason to shut down this intellectual haven that Wolf has created for us.
---
The Storm is upon us.
Please remember to Pray for our President.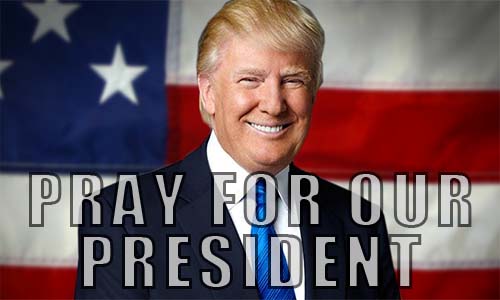 ---
AND WHAT TIME IS IT?
TIME TO DRAIN THE SWAMP!!!
It's time to replace
a failed and CORRUPT political establishment
with a new government
controlled by you, the American People.
~ Candidate Donald J. Trump
---
Also remember Wheatie's Rules:
No food fights.
No running with scissors.
If you bring snacks, bring enough for everyone.
---
And,
---
On this day and every day –
God is in Control
. . . and His Grace is Sufficient, so . . .
Keep Looking Up
---
Hopefully, every Sunday, you can find something here that will build you up a little . . . give you a smile . . . and add some joy or peace, very much needed in all our lives.
"This day is holy to the Lord your God;
do not mourn nor weep." . . .
"Go your way, eat the fat, drink the sweet,
and send portions to those for whom nothing is prepared;
for this day is holy to our Lord.
Do not sorrow,
for the joy of the Lord is your strength."
---
Awakening or Cleansing?
wheatietoo
September 4, 2020 at 00:53
"20/20 vision" has long been used to refer to 'perfect vision'…right?
What better time to have the Great Awakening than in the year 2020.
I don't know if Wheatie was referring to a spiritual Great Awakening or also included an awakening of the general populace to the depths of corruption in our nation's and world's governments. (or verse vica)
Be that as it may, her post got me thinking about how beneficial a spiritual great awakening would be to us today.
In many ways, before the Great Awakening, Christian worship had become more formal and less personal, relying on a minister and church rites and formalities for their worship. Christians were feeling complacent with their methods of worship. Many began to crave a return to religious piety.
The Great Awakening reinvigorated Christian worship in America at a time when it was steadily declining. Ordinary people were encouraged to make a personal connection with God.
Although the details of the Great Awakenings are varied (most say two Awakenings, some say three), their messages served the same purpose: to awaken and reenergize the waning Christian faith and return to worship practices that directly involved the people of the day.
At the present, I don't know of any general worship movement away from the personal and toward the formal, but for years there has been a general movement away from God, and toward "other gospels", more secular emphasis, social wokeness influence and even involvement with spirits, witchcraft and devil worship.
Yes, we could benefit greatly from a revival now. The time is certainly ripe for that.
"If My people who are called by My name will humble themselves, and pray and seek My face, and turn from their wicked ways, then I will hear from heaven, and will forgive their sin and heal their land."
And then Wheatie's road made me think of "From Here to Eternity", not James Jones' fictional novel (although there are definite parallels there), but an allegory to reality, with our present broad, evident road dwindling in the future to a pinpoint, leading to the Narrow Gate into eternity.
The road we see at the present is broad, encompassing all the paths available to us these days, both beneficial and harmful, that we may willingly or become enticed to travel down.
As the road advances into the future, we see human refuse off to the side . . . those who have chosen not to travel The Way, until it ultimately reaches the Narrow Gate.
Dora, not to be outdone by Wheatie, adds that the Lord "will clear his threshing floor and gather His wheat into His barn, but the chaff He will burn with unquenchable fire" (Mt. 3:12). This sorting-out process has been taking place, to one extent or another, throughout the Church's history, but now it seems to be intensifying or approaching a climax. Not only do the tragic and degrading trends within our society and the larger world suggest that things cannot continue as they are for much longer; the various difficulties and divisions with the Church—most especially those involving the sexual abuse scandal—strongly suggest that a painful but necessary purification process is underway."
All of this is true, and whether by Revival or Cleansing (or both), we now find ourselves at what I believe will prove to be a momentous crossroads in history.
Wheatie, obviously working overtime, adds "In this world you shall have tribulation. But have confidence, for I have overcome the world." (John 16:33)
As we look around our country and the world, we should not fear that the widespread corruption will engulf us to our destruction. We are not of this world. The godless world has and will be judged to its own destruction. The war has already been won and the victory is ours.
"Let not your heart be troubled; you believe in God, believe also in Me. In My Father's house are many dwellings; if it were not so, I would have told you. I go to prepare a place for you. And if I go and prepare a place for you, I will come again and receive you to Myself; that where I am, there you may be also. And where I go you know, and the way you know."
Thomas said to Him, "Lord, we do not know where You are going, and how can we know the way?"
Jesus said to him, "I am the way, the truth, and the life. No one comes to the Father except through Me.
Amen and Amen.