Cover image: The Apotheosis of Washington, fresco, Constantino Brumidi (1805–1880), USCapitol (in the rotunda dome)
In this scene armored Freedom, sword raised and cape flying, with a helmet and shield reminiscent of those on the Statue of Freedom, tramples Tyranny and Kingly Power; she is assisted by a fierce eagle carrying arrows and a thunderbolt.
Full image: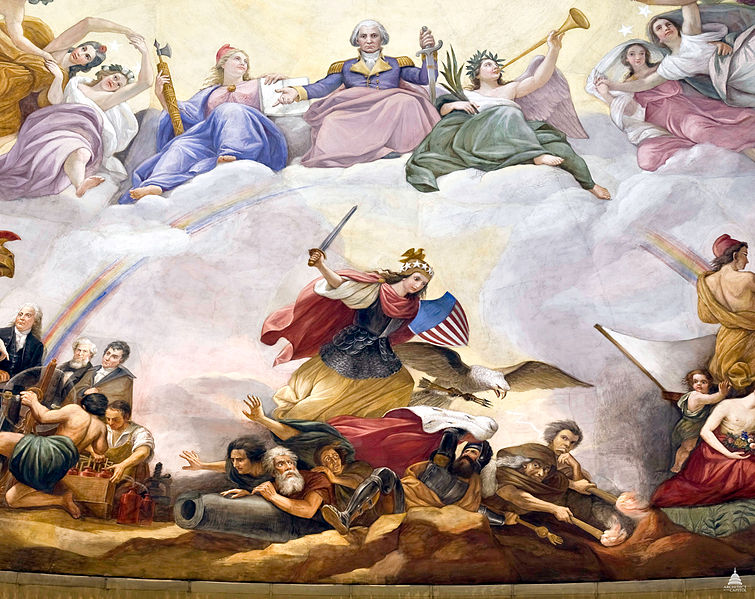 And a "gift" from the Chinese:
Anyone else ready for boring at this time? I mean, seriously, at this point the truth is hard to come by with all the on the ground reporting by citizen journalists that's turning out to generate more rumors than anything else. So, in that spirit….
And a reminder: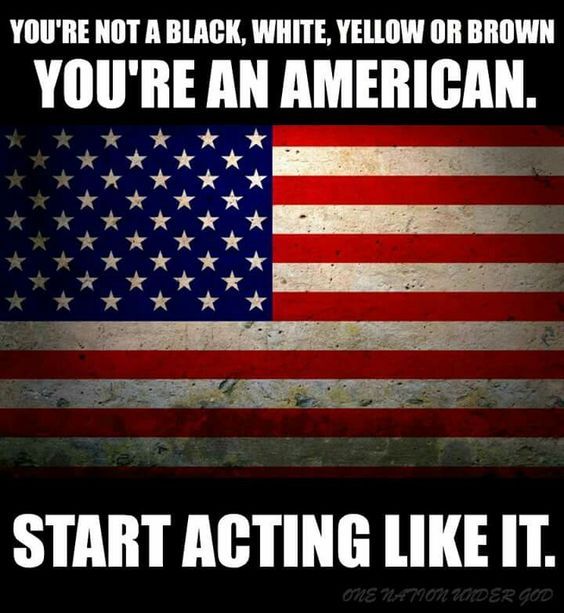 Of course, this does not mean committing felonies, but standing up to the forces that want to tear this nation – and humanity apart. The very people XVII told us will be destroyed by the time this movie comes to an end.
35
Anonymous ID: pGukiFmX No.147567928 
Nov 1 2017 21:56:38 (EST)
POTUS will be well insulated/protected on AF1 and abroad (specific locations classified) while these operations are conducted due to the nature of the entrenchment. It is time to take back our country and make America great again. Let us salute and pray for the brave men and women in uniform who will undertake this assignment to bring forth peace, unity, and return power to the people.
It is our hope that this message reaches enough people to make a meaningful impact. We cannot yet telegraph this message through normal methods for reasons I'm sure everyone here can understand. Follow the questions from the previous thread(s) and remain calm, the primary targets are within DC and remain at the top (on both sides). The spill over in the streets will be quickly shut down. Look for more false flags – stay alert, be vigilant, and above all, please pray.
"For God so loved the world that he gave his one and only Son, that whoever believes in him shall not perish but have eternal life. Love is patient, love is kind."
God bless my fellow Americans.
4,10,20
Ahh, John Stainer's "Crucifixion".
This is the best recording of this I could find, even if it doesn't quite have the charm of watching the instrumentalists actually execute the score.
Your weekly reminder to take the pledge:
"I do solemnly swear (or affirm) that I will support and defend the Constitution of the United States against all enemies, foreign and domestic; that I will bear true faith and allegiance to the same; that I take this obligation freely, without any mental reservation or purpose of evasion; and that I will well and faithfully discharge the duties of the office on which I am about to enter: So help me God."
And now for the nitty gritty of the Q Tree 5 minute, stand up, Tuesday morning meeting version of the Daily Thread.
Ahem.
Guidelines for posting and discussion on this site were outlined by our host, WolfM00n. Please, review them from time to time.
The discourse on this site is to be CIVIL – no name calling, baiting, or threatening others here is allowed. Those who are so inclined may visit Wolf's other sanctuary, the U-Tree, to slog it out with anyone who happens to still be hanging out there.
This site is a celebration of the natural rights endowed to humans by our Creator as well as those enshrined in the Bill of Rights adopted in the founding documents of the United States of America. Within the limits of law, how we exercise these rights is part of the freedom of our discussion.
Fellow tree dweller Wheatie gave us some good reminders on the basics of civility in political discourse:
No food fights.
No running with scissors.
If you bring snacks, bring enough for everyone.
And Auntie DePat's requests as we are all, ahem, adults…supposedly:
If you see something has not been posted, do us all a favor, and post it. Please, do not complain that it has not been done yet.
Please, check the CURRENT page, at least, of posts for the item you have to bring to the tree. It may well have been posted previously. Twinsing can't usually be helped, but for Q-Treepers pressed for time, all efforts to keep the current page, at least, repeat free will prevent additional comments that call for the scroll wheel.
The scroll wheel on your mouse can be your friend. As mature adults, please use it here in the same manner you would in avoiding online porn.
Thank you so much for any and all attention to such details. It is GREATLY appreciated by more than one party here.
__________________________________________________
EZEKIEL 33:12-16
12And you, son of man, say to your people, The righteousness of the righteous shall not deliver him when he transgresses; and as for the wickedness of the wicked, he shall not fall by it when he turns from his wickedness; and the righteous shall not be able to live by his righteousness when he sins. 13Though I say to the righteous that he shall surely live, yet if he trusts in his righteousness and commits iniquity, none of his righteous deeds shall be remembered; but in the iniquity that he has committed he shall die. 14Again, though I say to the wicked, `You shall surely die,' yet if he turns from his sin and does what is lawful and right, 15if the wicked restores the pledge, gives back what he has taken by robbery, and walks in the statutes of life, committing no iniquity; he shall surely live, he shall not die. 16None of the sins that he has committed shall be remembered against him; he has done what is lawful and right, he shall surely live.
LUKE 15:3-7
3So he told them this parable: 4"What man of you, having a hundred sheep, if he has lost one of them, does not leave the ninety-nine in the wilderness, and go after the one which is lost, until he finds it? 5And when he has found it, he lays it on his shoulders, rejoicing. 6And when he comes home, he calls together his friends and his neighbors, saying to them, `Rejoice with me, for I have found my sheep which was lost.' 7Just so, I tell you, there will be more joy in heaven over one sinner who repents than over ninety-nine righteous persons who need no repentance.
As always, prayers for the fight against that which seeks to enslave us are welcome. Via con Dios.