Cover image: Alice In Wonderland, Central Park, New York City.
563
Q !UW.yye1fxo No.44 
Jan 19 2018 16:53:00 (EST)
Why are we here?
Why are we providing crumbs?
Think MEMO.
BUILDING THE ARMY.
Not convinced this is spreading?
You, the PEOPLE, have THE POWER.
You, the PEOPLE, just forgot how to PLAY.
TOGETHER you are STRONG.
APART you are weak.
THEY WANT YOU DIVIDED.
THEY WANT RACE WARS.
THEY WANT CLASS WARS.
THEY WANT RELIGIOUS WARS.
THEY WANT POLITICAL WARS.
THEY WANT YOU DIVIDED!
LEARN!
FOR GOD & COUNTRY – LEARN!
STAY STRONG.
STAY TOGETHER.
FIGHT, FIGHT, FIGHT.
This is more important than you can imagine.
Q
THEY WANT US DIVIDED.
That's the bottom line. The other side wants us fighting among ourselves over what we have seen, and what we have not. What we believe, what we do not. What we want to happen, what we are willing to wait to happen.
They want us divided, and one of the people who is telling us that, and to sit tight and wait for it all to unfold got testy about it last week. Begin with the 58th minute, for the rant. (Skip over if you are not into hopium.) (Even the woman who goes before me at Eucharistic Adoration needs hopium to get through this.)
Regardless of what any or all of us are seeing, it's happening…just not the way we imagined it would.
Just a reminder: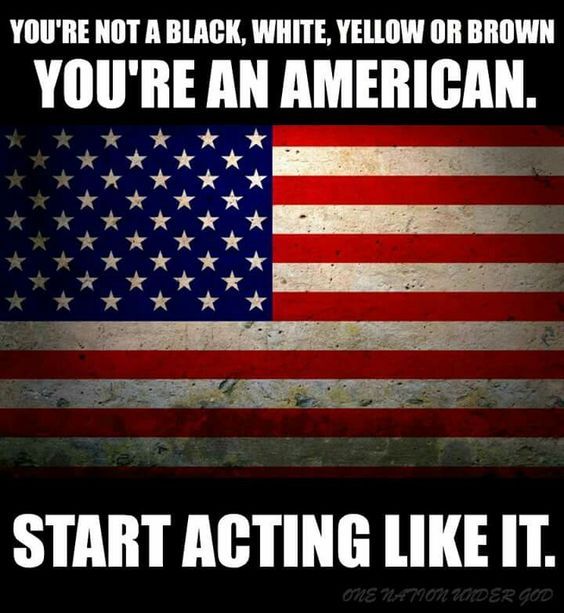 Of course, this does not mean committing felonies, but standing up to the forces that want to tear this nation – and humanity apart. The very people XVII told us will be destroyed by the time this movie comes to an end are currently roaming the halls of power…supposedly. It's a sickening sight.
And now for something completely different.
Your weekly reminder to take the pledge:
"I do solemnly swear (or affirm) that I will support and defend the Constitution of the United States against all enemies, foreign and domestic; that I will bear true faith and allegiance to the same; that I take this obligation freely, without any mental reservation or purpose of evasion; and that I will well and faithfully discharge the duties of the office on which I am about to enter: So help me God."
And now for the nitty gritty of the Q Tree 5 minute, stand up, Tuesday morning meeting version of the Daily Thread.
Ahem.
Guidelines for posting and discussion on this site were outlined by our host, WolfM00n. Please, review them from time to time.
The discourse on this site is to be CIVIL – no name calling, baiting, or threatening others here is allowed. Those who are so inclined may visit Wolf's other sanctuary, the U-Tree, to slog it out with anyone who happens to still be hanging out there.
This site is a celebration of the natural rights endowed to humans by our Creator as well as those enshrined in the Bill of Rights adopted in the founding documents of the United States of America. Within the limits of law, how we exercise these rights is part of the freedom of our discussion.
Fellow tree dweller Wheatie gave us some good reminders on the basics of civility in political discourse:
No food fights.
No running with scissors.
If you bring snacks, bring enough for everyone.
And Auntie DePat's requests as we are all, ahem, adults…supposedly:
If you see something has not been posted, do us all a favor, and post it. Please, do not complain that it has not been done yet.
The scroll wheel on your mouse can be your friend. As mature adults, please use it here in the same manner you would in avoiding online porn.
Thank you so much for any and all attention to such details. It is GREATLY appreciated by more than one party here.
__________________________________________________
MATTHEW 6:7-15
7"And in praying do not heap up empty phrases as the Gentiles do; for they think that they will be heard for their many words. 8Do not be like them, for your Father knows what you need before you ask him. 9Pray then like this: Our Father who art in heaven, Hallowed be thy name. 10Thy kingdom come. Thy will be done, On earth as it is in heaven. 11Give us this day our daily bread; 12And forgive us our debts, As we also have forgiven our debtors; 13And lead us not into temptation, But deliver us from evil. 14For if you forgive men their trespasses, your heavenly Father also will forgive you; 15but if you do not forgive men their trespasses, neither will your Father forgive your trespasses.
As always, prayers for the fight against that which seeks to enslave us are welcome. Via con Dios.