Well, Wednesday was one humdinger of a day.
Soooooo….
On Capitol Hill, as expected, the legacy representative from Wyoming known as Liz Cheney got bounced from a Republican Party leadership position. That position has yet to be filled, and frankly might be vacant for a while.
Former Acting Defense Secretary Christopher Miller testified before a House committee and dropped a couple bombshells.
Miller also said that President Trump gave him permission ahead of time to give Mayor Bowser whatever she requested in the way of help. Miller felt he didn't have to talk to POTUS to act that day.
Oh, and Miller claims he changed his mind on whether or not President Trump incited the whole Capitol invasion.
"You said the insurrection happened because of Trump's speech," Rep. Stephen Lynch (D-MA) said during the hearing.
But Miller then tried to walk back his original claims, saying he'd had a change of heart after seeing information from the ongoing criminal investigation into the siege and statements from D.C. Police Chief Robert Contee. He said he now believed there was "some sort of conspiracy where there were organized assault elements that intended to assault the Capitol that day."
"I'd like to modify my original assessment," Miller said, to which Lynch snarked," Why am I not surprised about that?"
"We are getting more information by the day, by the minute," Miller said. "There was some sort of conspiracy… that intended to storm that Capitol that day… I have reassessed. [Trump was] not the unitary factor at all."
An incredulous Lynch told Miller, "For your written testimony for today, for today, this morning, you stated the following about the president, quote, 'I personally believe his comments encouraged the protesters that day.'"
Insults using the word "ridiculous" ensued, but still…President Trump wanted the National Guard to protect the MAGA people, not Congress. And…Christopher Miller claims to have changed his mind.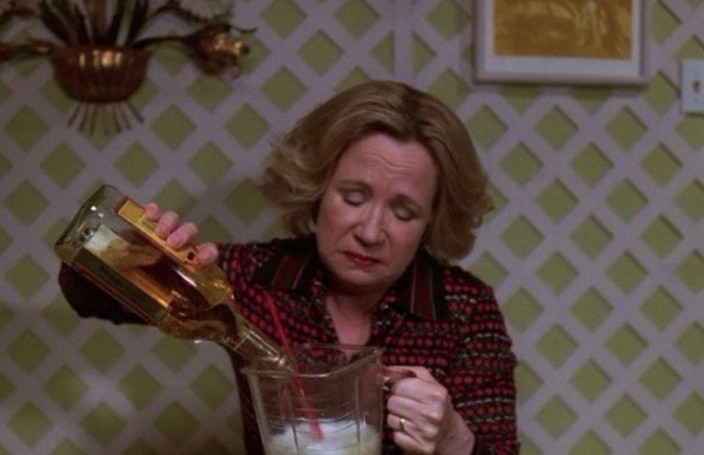 Okay….
On to Memphis where a suspicious looking fissure in the steel of the bridge that carries Interstate 40 was found.
Being a native of a city a couple hundred miles upstream from Memphis with not one bridge carrying Interstates, but three (out of about a dozen including the rail bridges) over two rivers…this ain't good, but it is fixable. And it also looks like a natural crack, but without shaving samples there's no way to prove it one way or another.
However, if this was sabotage, guarding the infrastructure should be a pretty high priority and if the federal people won't do it, the state and locals should.
Oh, and about the pipeline shutdown:
And then there's this:
And now the real truth comes out.
So…there's a "gas shortage" and a fifth of the country is grinding to a halt for nothing?
Oh, somebody's going to have to answer for this.
Oh, that's right, there are ELECTION AUDITS going on in Arizona and Michigan.
We're supposed to be watching those red pill machines, not the side shows that unfortunately are impacting us more immediately even if the audits in the end are far more important.
What a friggin' mess.
For all the people still placing stock in the mainstream media.
And don't forget: NOTHING IS AT IT SEEMS
461
Q !UW.yye1fxo ID: aaefa5 No.11115887
Jan 4 2018 00:54:28 (EST)
What makes a movie GOOD?
GREAT actors?
Q
_______________________________________________
Please review our HOST and site owner's Guidelines for posting and discussion for this site. Wolf is kind enough to put up with *most* of us and our antics after thorough vetting. Violators of the baiting and deliberately attempting to divide the group rules WILL face consequences.
The discourse on this site is to be CIVIL – no name calling, baiting, or threatening others here is allowed. Company manners are appreciated. Those who are so inclined may visit Wolf's other sanctuary, the U-Tree, to slog out discussions best saved for a wrestling mat. Say hi to anyone who is actually hanging out there for the rest of us. If, for some reason, this site is not available, head over to the UTree and visit the post at the top of the list.
This site is a celebration of the natural rights endowed to humans by our Creator as well as those enshrined in the Bill of Rights adopted in the founding documents of the United States of America. Within the limits of law, how we exercise these rights is part of the freedom of our discussion. THAT MEANS THAT ALL OF US HERE ARE ENTITLED TO OUR OPINIONS AND PREJUDICES, ETC., SO LONG AS THEY CAUSE NO PHYSICAL HARM TO OTHERS OR DOXX OUR FELLOW TREE DWELLERS.
All opinions here are valued for the diversity they bring to the issues, and the shaping of understanding regarding topics for which many of us do not have all information.
Be careful in expressing thoughts as we would all like to think well of the rest of the group, and ill-thought out comments have a way of wrecking that for everyone.
Fellow tree dweller Wheatie gave us some good reminders on the basics of civility in political discourse:
No food fights
No running with scissors
If you bring snacks, be sure they are made with bacon
Auntie DePat's requests as we are all supposedly adults and not perpetual high school sophomores or the back row of the soprano section in any big chorus:
If you see something has not been posted, do us all a favor, and post it. Please, do not complain that it has not been done yet.
The scroll wheel on your mouse can be your friend. As mature adults, please use it here in the same manner you would in avoiding online porn.
Thank you so much for any and all attention to such details. It is GREATLY appreciated by more than one party here.
__________________________________________________
ACTS 18:1-8
1After this he left Athens and went to Corinth. 2And he found a Jew named Aq'uila, a native of Pontus, lately come from Italy with his wife Priscilla, because Claudius had commanded all the Jews to leave Rome. And he went to see them; 3and because he was of the same trade he stayed with them, and they worked, for by trade they were tentmakers. 4And he argued in the synagogue every sabbath, and persuaded Jews and Greeks. 5When Silas and Timothy arrived from Macedo'nia, Paul was occupied with preaching, testifying to the Jews that the Christ was Jesus. 6And when they opposed and reviled him, he shook out his garments and said to them, "Your blood be upon your heads! I am innocent. From now on I will go to the Gentiles." 7And he left there and went to the house of a man named Titius Justus, a worshiper of God; his house was next door to the synagogue. 8Crispus, the ruler of the synagogue, believed in the Lord, together with all his household; and many of the Corinthians hearing Paul believed and were baptized.
Prayers for the nation, the salvation of humanity, and all of us here – lurkers and members – as well as our families, are welcome.
_______________________________________________________