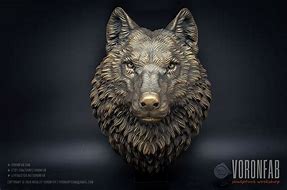 It's Fight the Good Fight Friday at Wolf's Pub. Welcome everyone.
Know your enemy is an important rule in spiritual warfare. The minions of Evil roam the earth, looking who they may devour.
We see this not only in our own lives when we are spiritually attacked, but in the lives of nations. Can you say 'The Great Reset'?
The Occult is Out There
An individual in my extended family has been involved in the occult for many years. It has been an education, and for that I am grateful. Other aspects, not so much.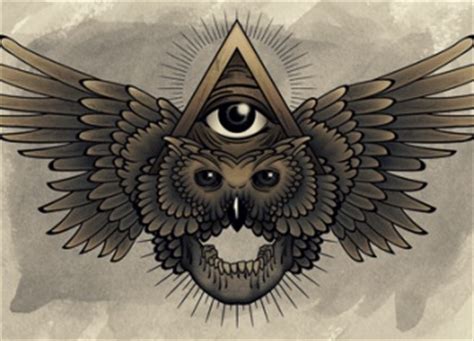 At any rate, years ago this person gave me a watercolor painting of an owl. The artist was obviously talented and I liked the painting, but I immediately saw there was an occult element to it, the all-seeing eye for one thing. My relative was adamant that I have the painting framed and hung on my wall. I was assured that I was being given a valuable item.
Needless to say, as soon as the relative left, I looked up the artist. Not a well-known artist, I was still able to access social media to find that this artist was a practicing witch. I knew the painting was a talisman or token of some type, which was meant to exert control, to gain knowledge, to basically have an occult tie to our household.
Pagan DOES NOT MEAN GODLESS or ATHEISTIC. Pagans worship and traffic with creatures (spiritual beings), not the Creator. Many spiritual creatures desire to be worshipped as gods. Unfortunately, there is no shortage of people who will comply.
In past times, I would've simply put the painting (it was rolled up like a scroll) in a drawer and forgotten about it. It would not have occurred to me that it might forge a tie or bridge of some sort. But I had learned the hard way (a story for another time) that these things should be disposed of properly so that any spiritual ties are completely severed.
The owl has a storied occult history in many cultures. It is associated with death, darkness, the hunt, the all-seeing eye, wisdom, hidden knowledge, etc. The Qtreepers had a little conversation about the owl the other day and provided some great links about the meaning of the owl in some systems.
We all have been lately introduced to the understanding that the elites who dominate this world are deeply involved in these esoteric systems. That said,
"There is nothing either good or bad but thinking makes it so."

William Shakespeare
The owl is not intrinsically evil. It is merely a part of creation, a lovely creature. However, evil ensues when its personified characteristics are bent to malicious aims by those who traffic with demons.
I wanted the painting gone as soon as possible. I looked up how to destroy a talisman. Be careful, there is a lot of silly stuff out there. One certainly does not want to try and confront the demonic without being well prepared.
Many a worse entanglement has happened when an unprepared individual tries to take on the demonic. Even very experienced people stumble. Just as this world is carved up into hierarchies, so is the spiritual world. On the whole, I would say that one must understand it is the power of the Christ that does the work, and not any self-induced power. Even the Son of Man, while speaking of the Father's judgment said, "I can of mine own self do nothing…" (John 5:30).
I followed a simple procedure that concurred with what a priest had shared with me, an exercise that a lay person could do.
Late the next afternoon I performed the little exercise (perhaps exorcise would also work): prayers to break the spiritual attack, burning the object, and scattering the ashes in running water. A stream down the road received the ashes of the painting.
I didn't feel any sudden sense of freedom, but it did feel right to have that item out of our home and to have disposed of it through the elements of prayer and meaningful action. It was very satisfying to burn that thing to ashes and then disperse it in running water.
The next morning was beautiful and sunny. I glanced out the window and saw something at the end of our driveway. I called to my husband and we went out to investigate. There in the street, without a discernible injury, was a huge Great Horned Owl. It was dead as a doornail. It was still warm. Its wingspan was nearly five feet.
We looked at one another in wonder. We believed this was a sign that the evil intent had been destroyed. There was no tie between us and those who were desiring to gain some sort of occult power over us. To God belongs the glory. He it is that performs wonders. We are merely witnesses.
Now the modern rational mind, the scientific mind, if you will, can have a lot of issues with stories such as these. They may immediately begin calculating the odds of destroying an owl talisman one day and finding a dead owl at the end of your driveway the next day.
They may shrug off the incident as a coincidence. They may not believe the story. But those of us who have experienced such things throughout our lives, or even infrequently but with great impact, are not unduly shocked.
It is manifestly NOT SHOCKING to many Christians that there is an organized and devious movement to destroy Christendom and hence the western understanding of what it means to be human.
The machinations of Herod live on in those who desire power. What is Bill Gates but another Herod who desires to depopulate the world through birth control, abortions, and now vaccinations that cause sterility. Who was Jeffrey Epstein but another Herod type who thought of young girls as something to be used and discarded. There are many heinous things attributed to the elites and we don't need to enumerate them here.
But, get a load of this. The elites have run mad (again) with the idea they are gods and have the power to build and create that which has already been done. Really, the whole paper below is full of this kind of stuff. It's a gold mine of info about what They have in store for us:
Exploring Biodigital Convergence. This is some really awful stuff. Samples:
As we continue to better understand and control the mechanisms that underlie biology, we could see a shift away from vitalism – the idea that living and nonliving organisms are fundamentally different because they are thought to be governed by different principles.12 Instead, the idea of biology as having predictable and digitally manageable characteristics may become increasingly common as a result of living in a biodigital age." (Get it? You are no different than an inanimate object.)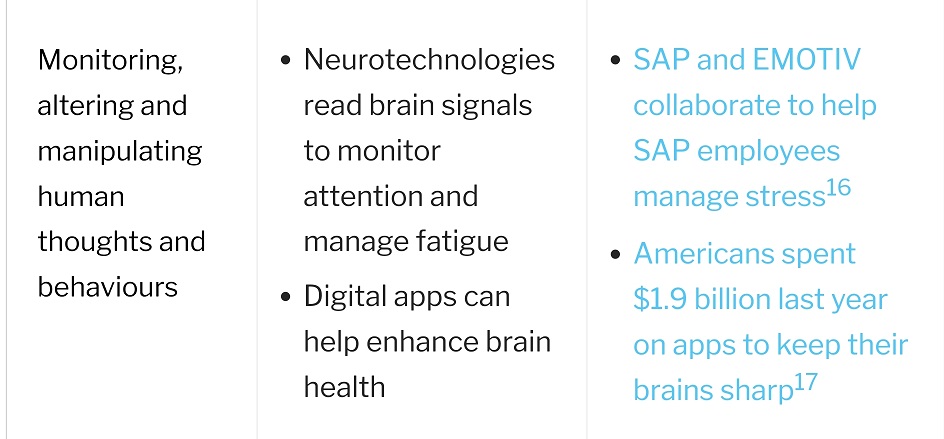 "Digital technology can be embedded in organisms, and biological components can exist as parts of digital technologies. The physical meshing, manipulating, and merging of the biological and digital are creating new hybrid forms of life and technology, each functioning in the tangible world, often with heightened capabilities."

"There is also the potential for malicious, reckless, or accidental release of deadly lab-made viruses. For example, a virologist at the University of Alberta was able to use synthetic biology techniques to recreate horsepox (a virus similar to smallpox) by stitching together DNA ordered by mail to match the horsepox genome sequence published in 2006.74"
"Maximizing healthiness could involve a broad array of more precise behavioural and nutrition-related interventions. As data becomes more widely accessible, health could become a status symbol. Access and funding for nootropics (drugs to improve brain function) could raise social policy issues."
"63] Bioprospecting – the search for naturally occurring chemical compounds and biological material – is an activity currently applied to non-human organisms. The importance of large datasets related to the biology and behaviour of individuals means that bioprospecting could be extended to humans as well, with researchers and firms actively looking to sample specific racial, ethnic or cultural groups for specific genes or micro-biome characteristics."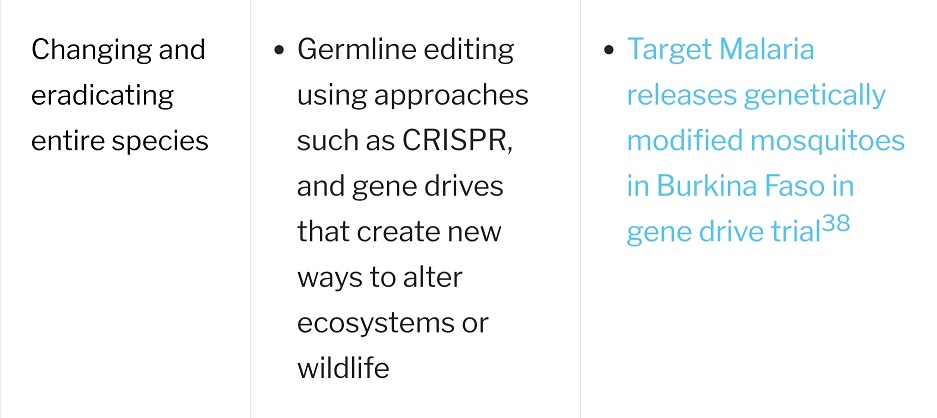 BACK TO THE HOOTS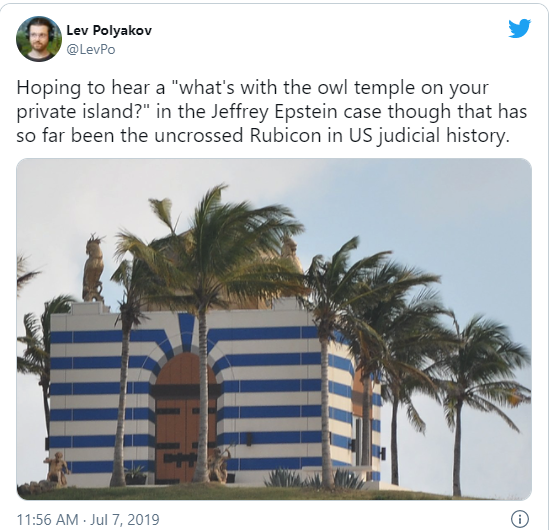 Remember when Alex Jones infiltrated the Bohemian Grove? Good times, eh? Gosh, I was so innocent back then.
This slow reveal of the depths of evil that infect our world is a good thing. When evil is revealed it begins to lose power. Bill Gates has fallen from grace. Speaking of Alex Jones, here he is talking about the fall of Gates (video won't embed, so click on the link).
The World Economic Forum has canceled its latest meeting. Dr. Fauci is going to take the fall for all his lies in service to the Pharmaceutical Industrial Complex. Let's enjoy these small victories but prepare for the next onslaught. Time to fortify ourselves.
Sloe Gin is Back!
This spiritual war we're in is slow going. Time for a drink as we contemplate this existential battle against evil. Today's special is the Sloe Gin Fizz. Us Americans took this autumnal British alcohol (you can read about its history here) and 'summer-ized' it.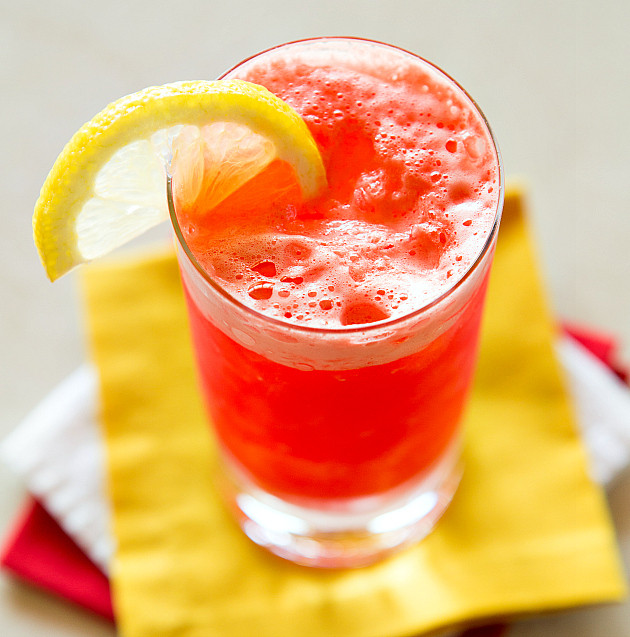 I admit to having fond memories of the Sloe Gin Fizz from my salad days. From what I've read, Sloe Gin had lost its popularity in the 70s, but I guess the small taverns and bars of rural Illinois were behind the times, because us girls drank an awful lot of those back then.
Well, it's back. And there are a lot of distilleries offering Sloe Gin nowadays.
Basic recipe for a Sloe Gin Fizz:
HOUSE RULES
Thanks to Wolf, we have this lovely place to gather and converse upon the important topics of the day. Please honor him and each other and keep things civil here. We don't know what this day will bring, but we can face the bad and laud the good with arms entwined and a toast on our lips.
Review the rules here. If you need to act out, the Utree is a great place to go, as well as if we need to reconvene there for some reason.
Discerning Truth
Now for some words of wisdom from Archbishop Vigano. This man is singlehandedly expressing Christian truths to the world. Here he speaks about the elites:
Let us consider an important thing: man is made in the image of God in the sense that he reflects, in his faculties, the attributes of the Most Holy Trinity: the power of the Father, the wisdom of the Son, the love of the Holy Spirit. The Great Reset wants to overturn this connatural correspondence of man with his Creator, Lord, and Redeemer in a blasphemous parody: unhinging his memory, distorting his intellect, and perverting his will.

Everything that is done in the name of globalist ideology has this unacknowledged but very evident purpose: we must no longer remember our past and our History, we must no longer know how to recognize Good and Evil, we must no longer desire virtue and reject vice; indeed, we are driven to condemn the Good as intolerant and to approve Evil as a liberation and redemption from Christian morality. And if God is rejected as Father, there must no longer be paternity even in the natural order, because natural fatherhood is a mirror of divine paternity. This is why there is this theological hatred against the natural family and against unborn life. If God did not die for us on the Cross, there must be no more suffering, no more pain, no more death, because in pain we are able to understand the meaning of sacrifice and accept it for love of Him who shed His Blood for us. If God is not Love, there must no longer be love among men but only fornication and the satisfaction of pleasures, because if we desire the good of others, we are led to share with them the most precious gift that we have, Faith, and we cannot abandon them to fall into the Abyss in the name of a perverse concept of freedom. They are not atheists; they do not deny that God exists; rather, they hate Him, just as Lucifer hates Him."

Archbishop Vigano
Now for some interesting links and videos
Episode 962 on War Room. (Also, do take the time to watch Saturday morning's War Room for more information on transhumanism).
A "biomultimeter" lets scientists measure RNA and protein production in real time
World's first living organism with fully redesigned DNA created
Freemasonry and Deconstructing America
Get Money for Growing Lab "Meat"
The WHO is gearing up for the next panic
Milo and Rick Wiles (Really great interview with Milo Yiannapolous. It gets better and better as you listen)
Andrew Torba speaks with Alex Jones about Trump
Documentary about the vaccine trials
Thiel and J.D. Vance invest in Rumble. Bye Youturd!
In case you missed Dr. Tenpenny's latest
And last but not least:
JOE BIDEN DIDN'T WIN!