What a Friday! Welcome to Wolf's Pub, where the dullards get smart and the smart get brilliant. Now, this occurs especially when we've been to the bar and back a couple times, but nevertheless, it happens and we thank the good God for it.
I have long become inured to hopium. After January 6, when elements in our own government faked an insurrection for political profit, I realized we were in it for the long haul.
We weren't going to be saved without great sacrifice. Some of us more than others.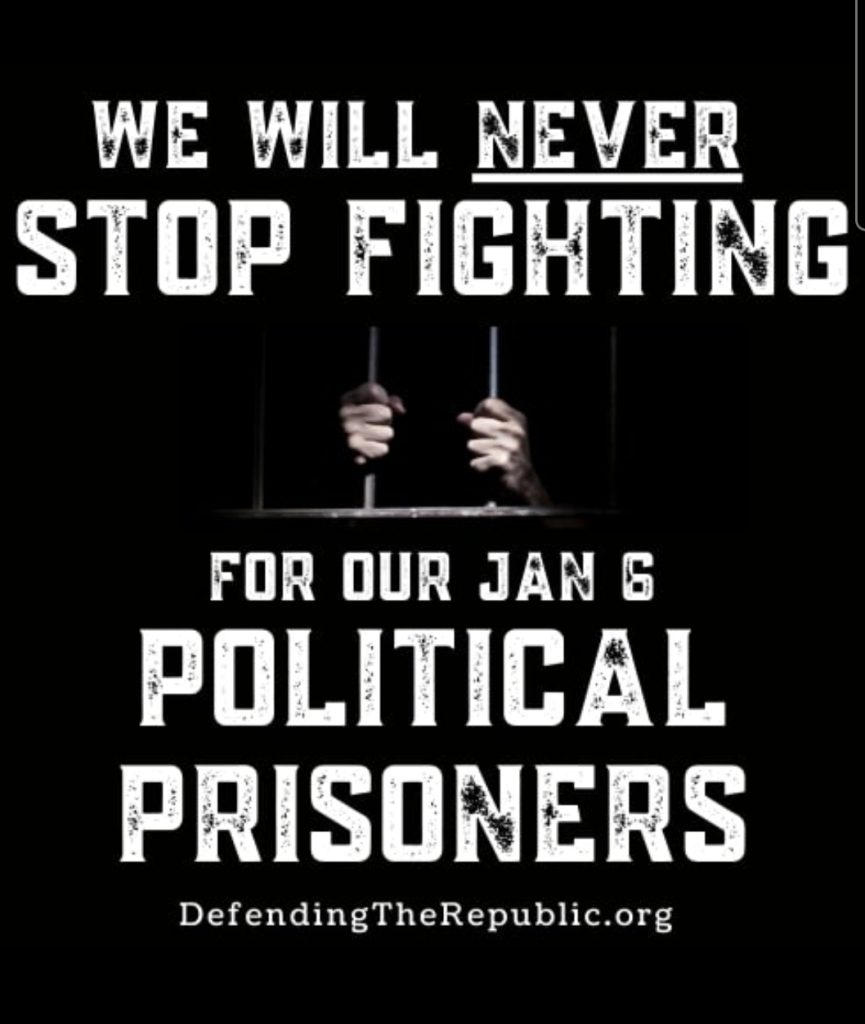 But Durham arrested that Igor fellow today who may prove helpful to catching some bigger fish. I know the brilliant among us here will give us the lowdown on what is going on. The intrepid Stinker Dude has something about it here. More at Zerohedge.
And then, we see that the utter morons who are implementing the Great Reset (at least the ones in America) have doubled down on their battle against American mothers and their children.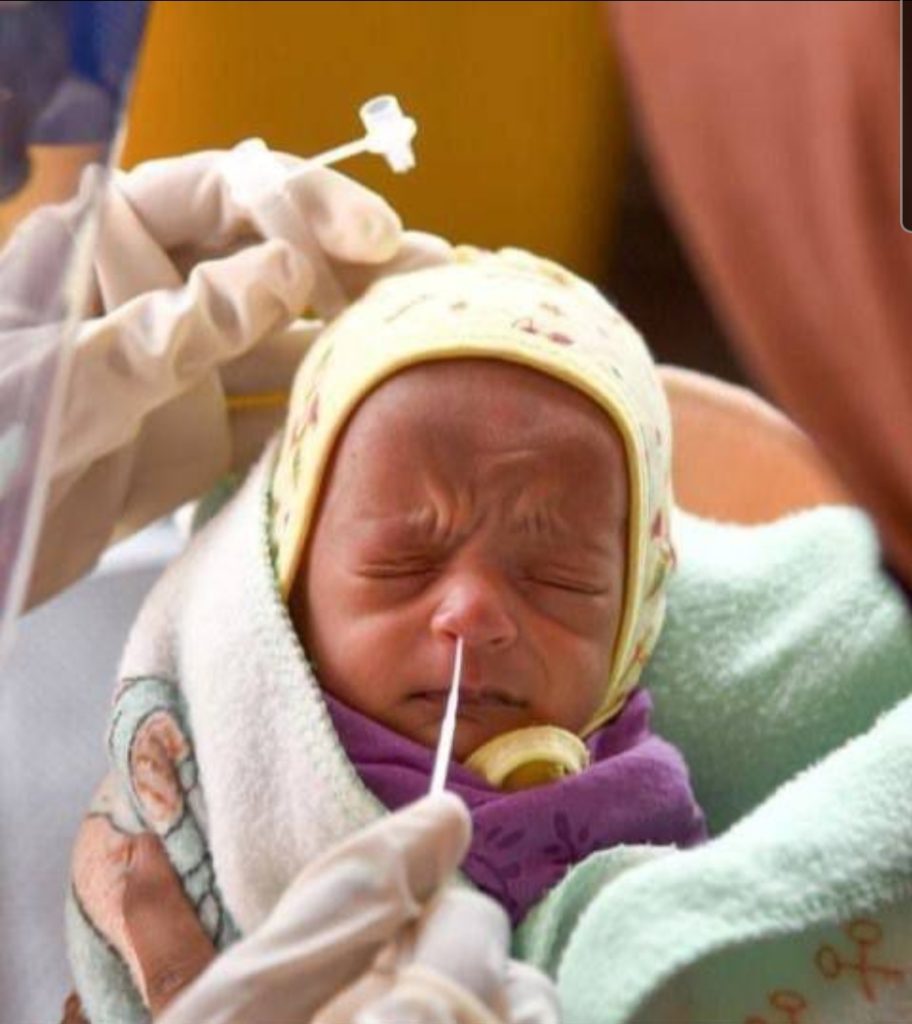 Child Vaccine-injured at Halloween "church" event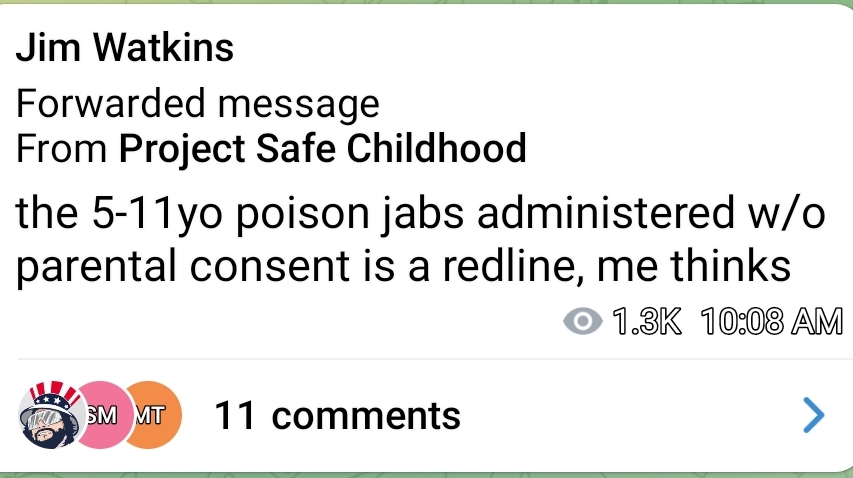 May the GOP rise to the occasion and truly become the party that guards parents' rights. Aubergine rocked this meme: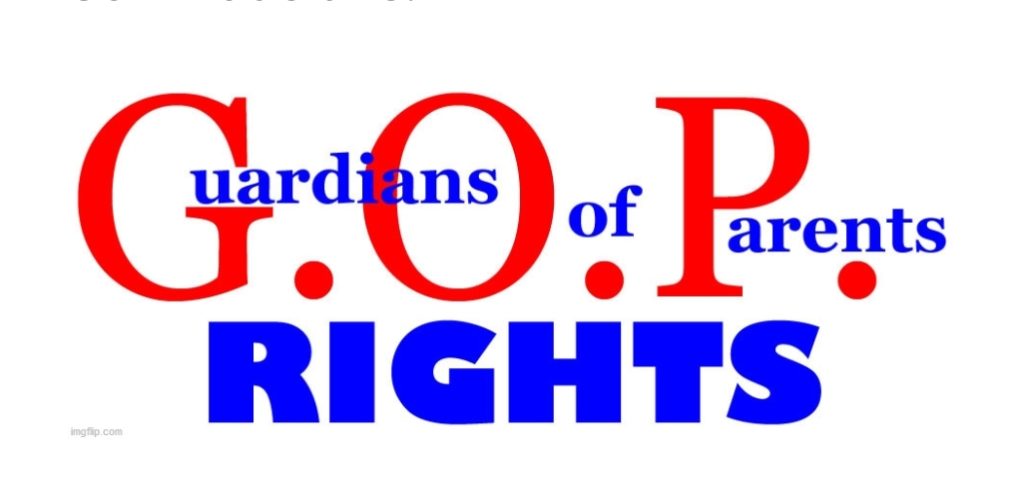 More. It will go on and on and on for a long while:
Airline Pilot has brain-swelling due to jab
West Point Cadet abused and kicked out for non-vax status
Air Force Diversity Officer fired for requesting religious exemption
Sununu of NH has peaceful citizens selectively arrested. This is beyond the pale.
OSHA, WE NEVER KNEW YA
And it looks like OSHA may be sticking their neck on the chopping block regarding the Clottery. Again, Stinker Dude has a great overview of the situation with lots of excellent links. The lawsuits will be epic. Next they are looking at businesses with under 100 employees. Good times.
Ann Barnhardt revisits the document (from the Johns Hopkins Spars Pandemic "futuristic scenario") where the globalists planned out the whole thing, down to vaxx injuries, pushbacks and so on. Do read her selections. It's like reading a film review, IYKWIM.
DOING YOUR PART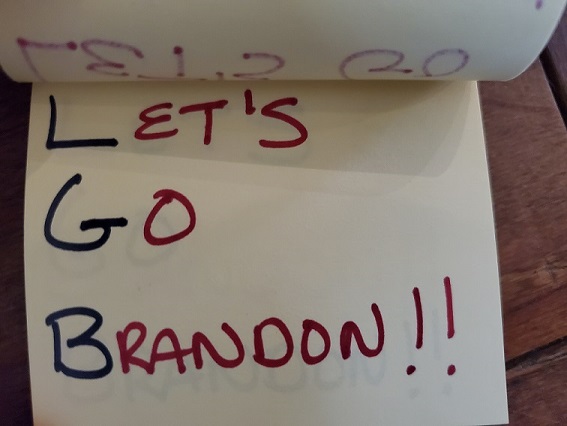 If you haven't seen any of these stuck to the shelves at your local shopping venues, please get busy. This type of guerilla warfare is easy and quite enjoyable. The memes are endless, of course. It's really the least we can do. Less than $20 gives you quite a supply of Sharpies and Post-It Notes. Y'all are creative. I've seen it.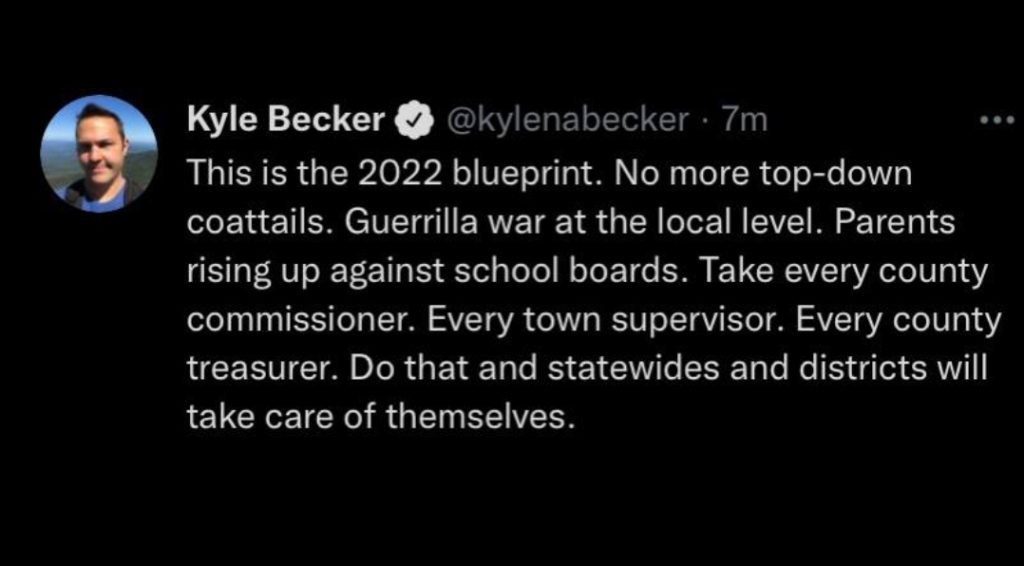 FYI ON THE COVID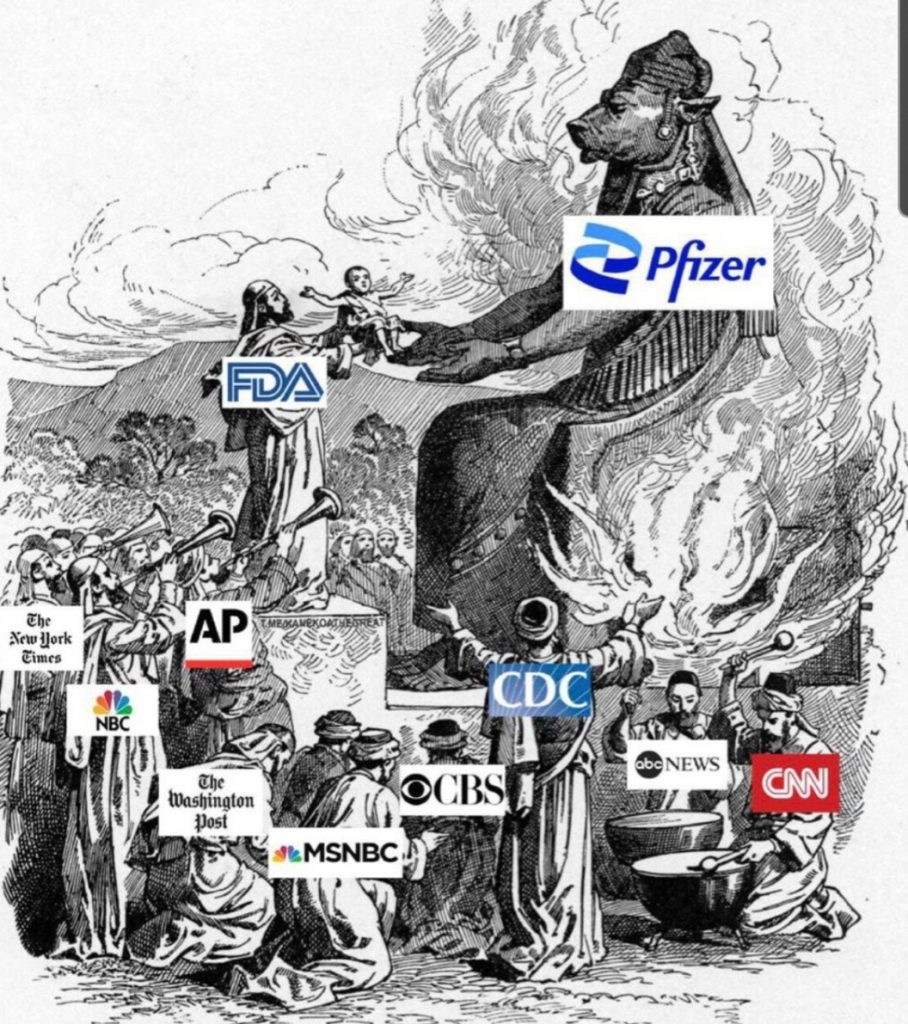 I always like to keep up-to-date on the latest SARS-COV2 info:
The incomparable Dr. McCullough
Natural Immunity from Brownstone (great to share with others)
Liberty Counsel Action (keep these guys on speed dial)
Worldwide Walkouts Be Happening
The Clottery Problem. It's really bad.
CDC has to change the definition of "vaccine" in order to continue killing us with immunity.
INFORMATION AND PSYCHOLOGICAL WARFARE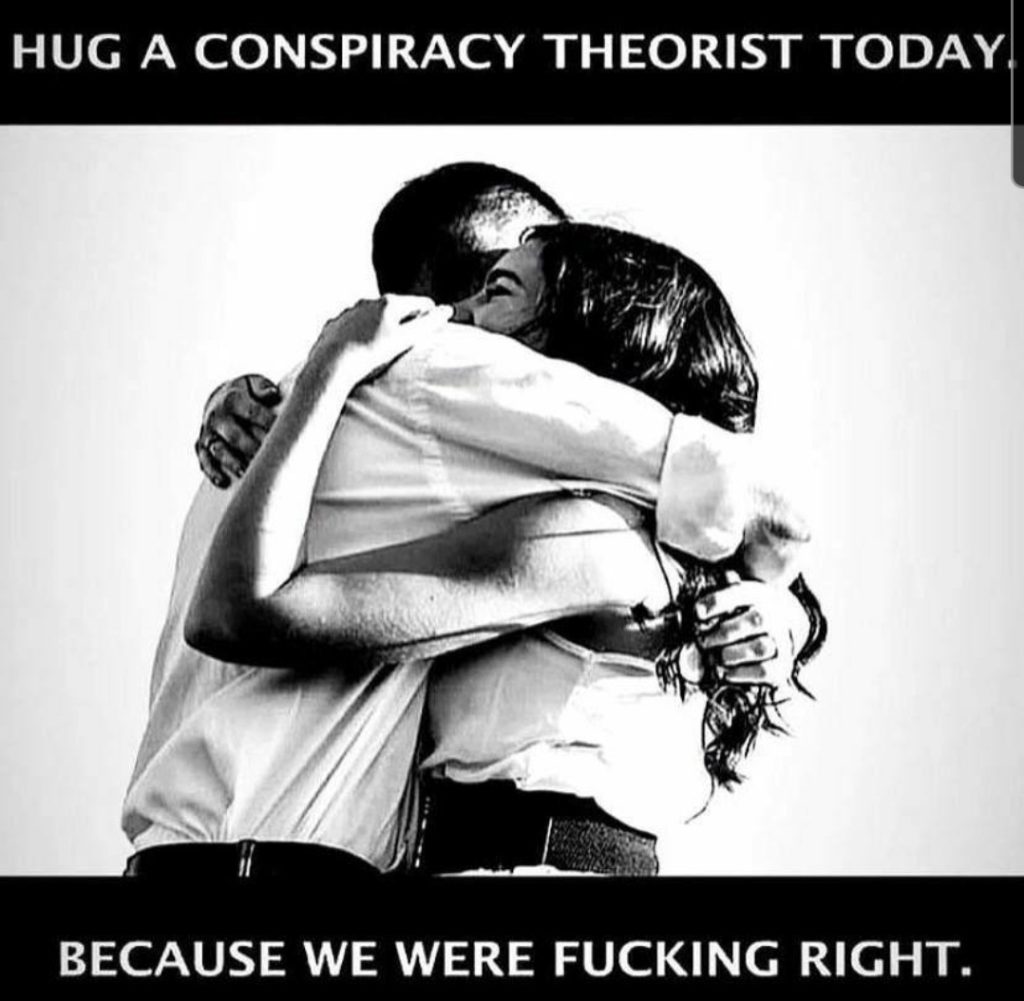 The Ice Age Farmer has a short video on the battle for our brain:
SIGNS HAPPEN
Prince Charles stumbled as he made his way to the podium at that odious climate change convention the "elites" are putting on in Scotland. Ah, Charlie, that was a cosmic moment. Aye lad, ye better wake up soon or the good Lord will nae be pleased with ye.
Speaking of the elites, apparently they've been dining on too much meat. Animal flesh for me but not for thee. I think we are approaching a moment in history when poor Queen Marie Antoinette may be eclipsed:
Meat, Meat, and more Meat at the climate summit. Even Haggis was on the menu. I confess to watching the Great Trip several times. Sitting here at the bar, which has been lined with Boxes O Wine, it's hard to not enjoy a bit of fun at the not-so-bonny Prince Charlie.
DID I SAY BOX O WINE?
Oh yes, in honor of every American who has ever been to a big backyard barbecue, or a neighborhood New Year's Even party, or a Fourth of July block party, this Box O Wine is for you!
My husband has an iron gut. But the Box O Wine got to him so bad one Fourth of July that he barfed in my Mom's beloved BMW. He hasn't lived it down yet. I'm dying here. 🙂
Get ready to laugh as you learn how to open a Box O Wine:
When you've watched that darling woman and her wooden spoon, take a moment to listen to this crazy song about the Box O Wine.
Next, we have numerous comparisons and reviews of the Box O Wine:
Delish dishes on the best boxed wine
Liquor.com reviews boxed wines
Oregon Live reviews boxed wines, too
As I noted, the bar is lined with every type of Box O Wine you can imagine. Plastic wine glasses are being handed out now. Self-service.
HOUSE RULES
Here's hoping we get through this online Block Party with a modicum of respect and civility. Rules here for anyone needing a review. The Utree is the place for smart mouths and for reconvening if necessary. Also, we've got a third refuge in case this place implodes.
Bottoms up and a solemn toast to our January 6th political prisoners. God keep them safe, give them courage and stamina, and may He restore what the locust hath taken.
You Win Some And Then You Winsome
How do I love this woman? Let me count the ways! The new Virginia Lieutenant Governor Winsome Sears is BASED!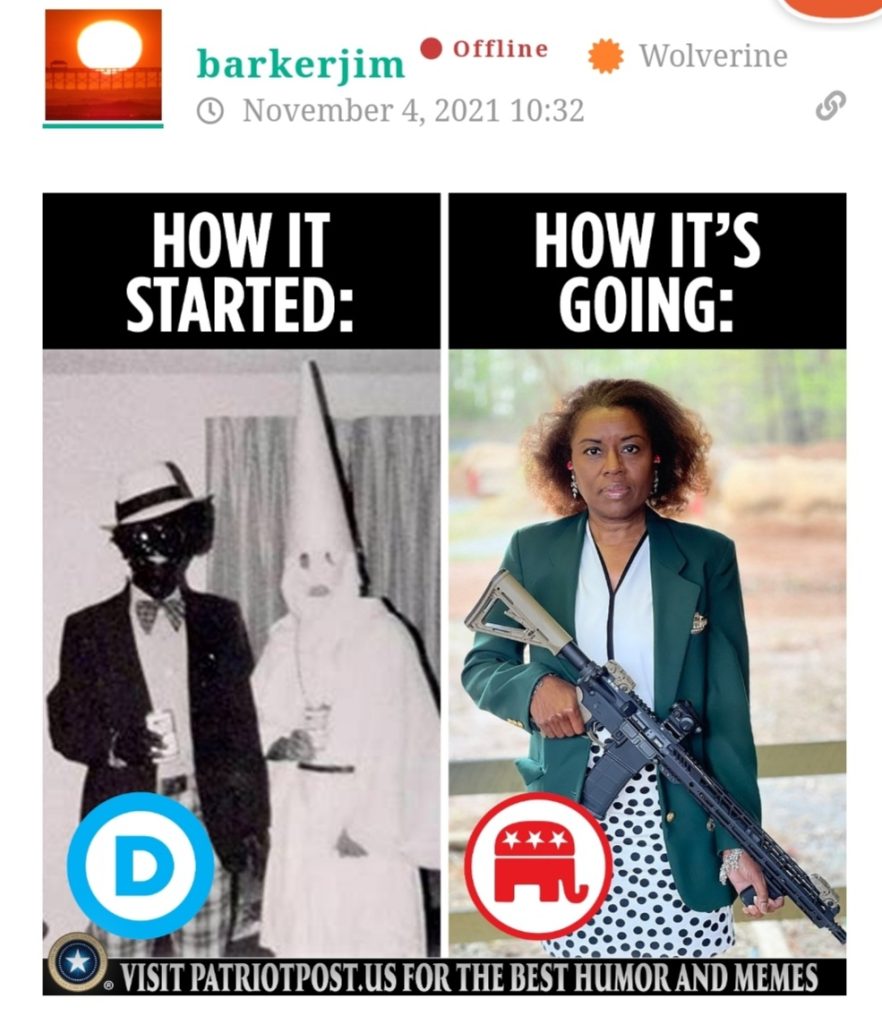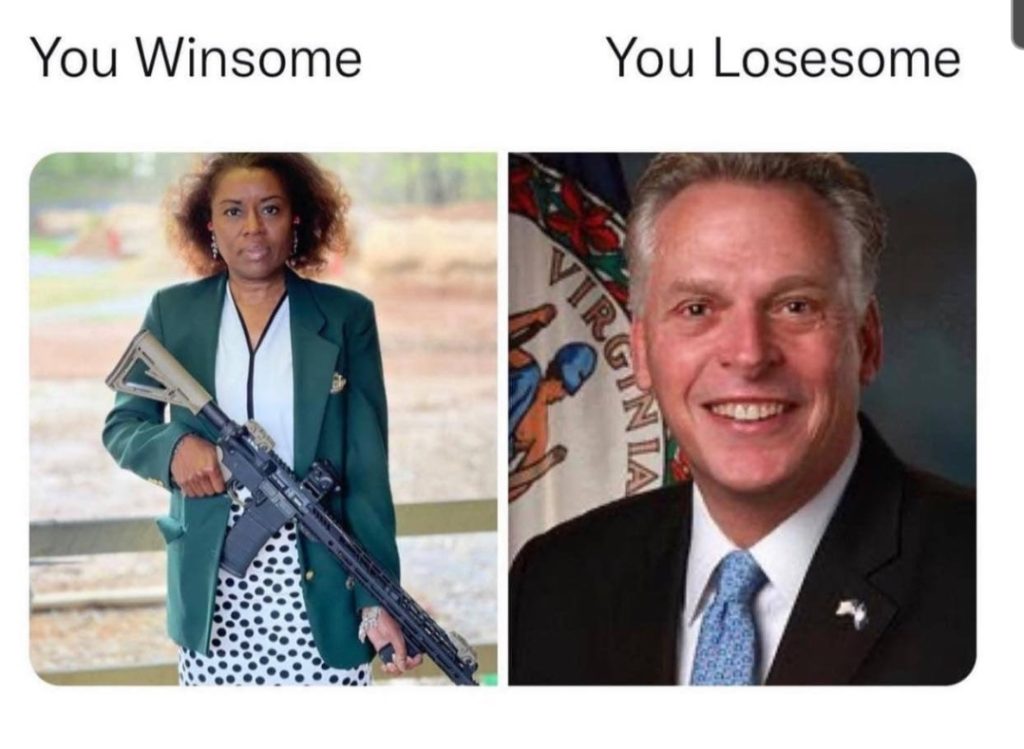 ODDS AND ENDS WITH MEMES
He deserves this and more: