And we've got the data to prove it!
Notice that I'm not casting too much "blame" at the moment.
Taking the "pro" side here as a devil's advocate is much more effective as a convincer, that the devil really is in the details.
And I'm tellin' ya – THIS SHIT WORKS.
I mean, let me pretend to be a "depopper" here, albeit a rather stupid and unethical one, because there are much better ways – in all possible meanings of "better" – to reduce population.
But if I'm "that guy" for a moment…….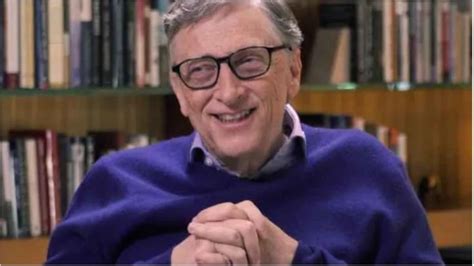 ……then THIS SHIT IS AWESOME!!! And it WORKS LIKE CRAZY!!!
---
OK, back to "real Wolf". For a little while.
We have the ultimate wheat/chaff sorter now.
If ANYBODY continues with the mandates, then they're no good, and are worthy of immediate removal from power. Anybody who cared about the data in hand would stop the mandates.
If they don't care, and push on, then it's because they care about something else.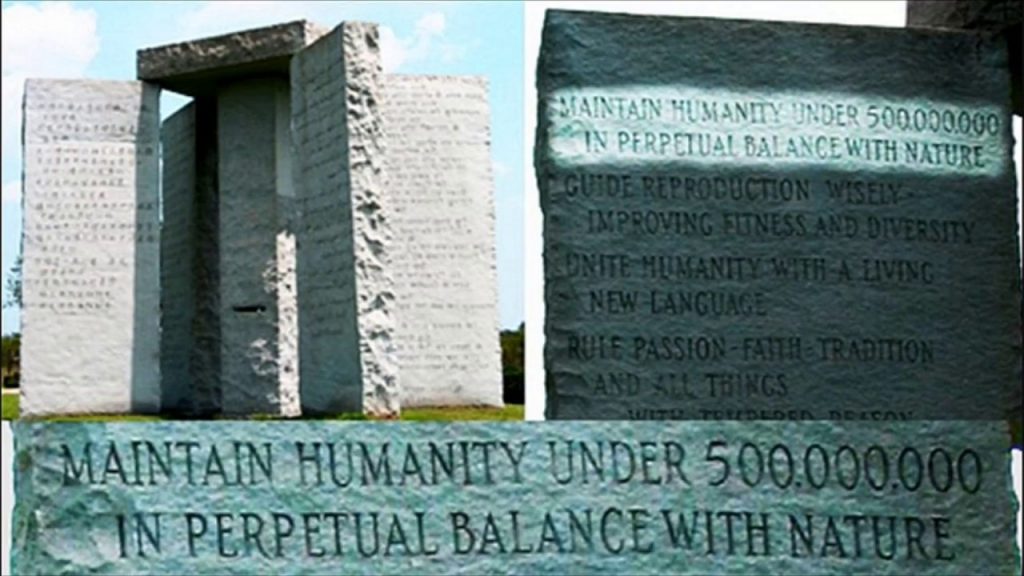 If they halt the mandates, there is redemption.
But if they don't, then there is revolution and correction.
It's THAT simple.
Let me explain.
---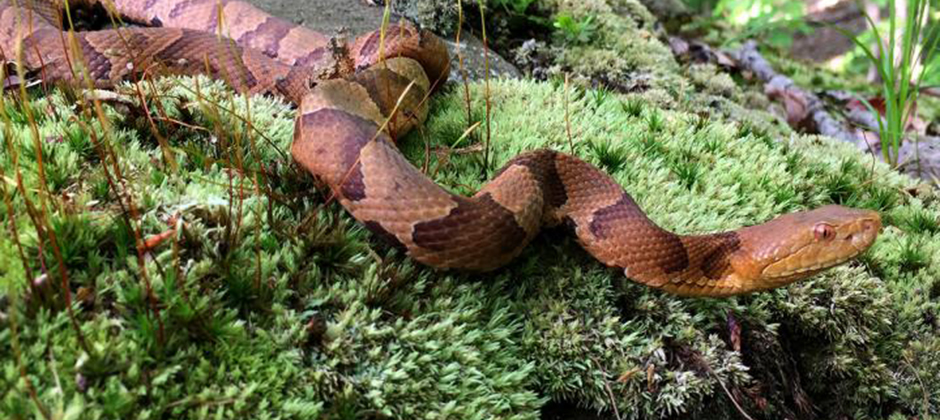 1. The Entirely Predictable Population Effect of Nelsonian Bad Vaccines
Linda brought in a link to a STUNNED Gateway Pundit article, which links to a STUNNED Alex Berenson post, which links to STUNNING data from the UK Ministry of health.
Please click the GP and Berenson links at the very least. Those links will explain it fully.
---
Linda's Comment: https://www.theqtree.com/2021/11/21/dear-maga-20211121/comment-page-1/#comment-832339

---
The Gateway Pundit: https://www.thegatewaypundit.com/2021/11/shocking-uk-study-stuns-medical-community-vaccinated-people-60-younger-twice-likely-die-unvaccinated-people/

---
Alex Berenson: https://alexberenson.substack.com/p/vaccinated-english-adults-under-60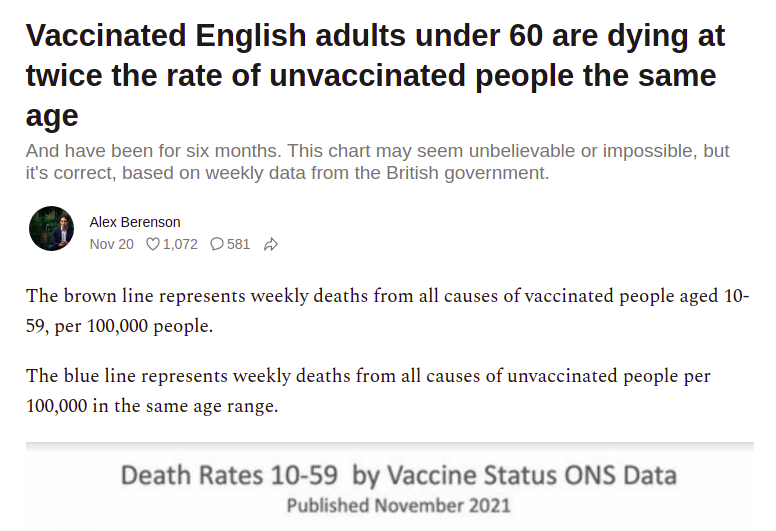 ---
UK Dataset: https://www.ons.gov.uk/peoplepopulationandcommunity/birthsdeathsandmarriages/deaths/datasets/deathsbyvaccinationstatusengland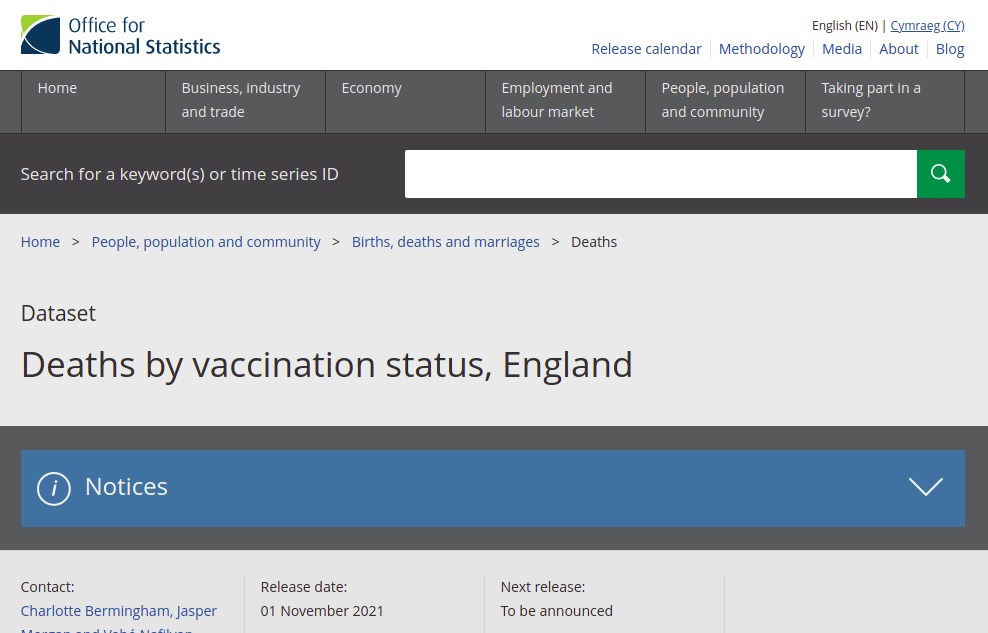 ---
Now – HERE is the data that matters, in an EASY-TO-READ GRAPH.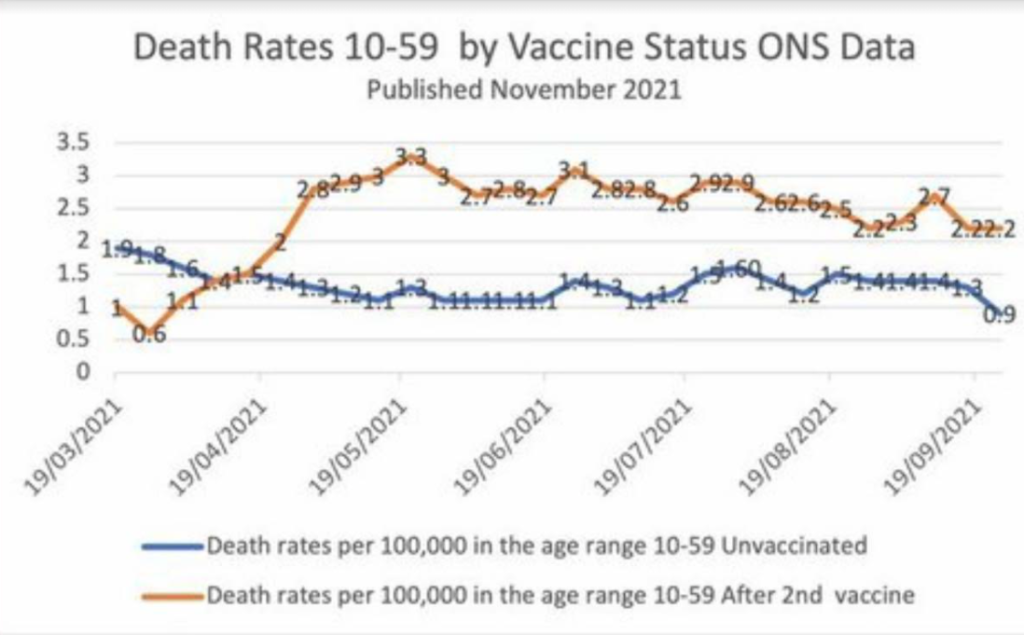 What you are seeing here is that DEATH RATE among the vaccinated (ages 10-59 – NO ELDERLY – very important) ROSE RAPIDLY with the number of people vaccinated, until it was OVER TWICE as much as deaths among the unvaccinated – then slightly declined – slowly – to slightly UNDER twice the rate of deaths among the unvaccinated.
It's not CAUSE, but it's a CORRELATION THAT MATTERS.
The obvious argument that the other side will make here is that "people likely to die take the vaccine" – that it's a self-selected group.
Well, let that argument be fought out, fair and square. There are many good ways to prove or at least implicate causation by vaccination, but I leave those as exercises.
But even if we accept that still very arguable premise, that dying people chose the vaccine, and don't counter it by one of NUMEROUS arguments, then at the very least, the vaccine doesn't seem to be making a huge difference in their greater likelihood of death. They're still dying. If the vaccines we have now aren't BAD, they're at the very least something of a failure.
And the bottom line is STILL this.
For whatever reasons, and it doesn't really matter which ones, in the aggregate, if you're 10-59 and you're vaccinated, you are more likely to die – about twice as likely – as somebody who doesn't vaccinate.
Now, in MY opinion, that LONG DECLINE in the red VACCINATED line after it rises and FLIPS its relationship with the blue UNVACCINATED line, is very likely due to LEGITIMATE VACCINE HESITANCY.
When people started being vaccinated in great numbers, and then dying at a noticeably higher rate than the unvaccinated (LOOK at that PEAK), there was LEGITIMATE HESITANCY. People who SHOULDN'T get the vaccine, DIDN'T get the vaccine.
Do you see what I keep saying? Vaccine hesitancy is a METRIC OF SUCCESS OR FAILURE. It is not something you bargain with directly, IF YOU'RE HONEST.

Now, if you're Rochelle Walensky or Anthony Fauci or Bill Gates, you claim that vaccine hesitancy is "bad", but that's silly. Vaccine hesitancy is a METRIC, and a metric is a metric. It is neither bad nor good, other than whether it's bad or good as the metric it claims to be.
Hell – look at those results. If I'm right, VACCINE HESITANCY SAVED LIVES.
Unlike CDC and NIAID, which agencies continue to LIE and OBFUSCATE.
Now – you can see in the graph that this relationship has been known for MONTHS. But nobody has bothered to say that vaccine mandates, in light of that data, would appear to be a terrible idea, because if we're WRONG about the "death group" being self-selected by anything OTHER than the fact that they took the vaccines, then……
…..DRUMROLL…..
…..OMG – IT'S THE VACCINES!!!
SO – until we know – we REALLY don't need to be giving this vaccine to kids. WHILE it appears that the vaccine may be a health risk to those who don't need it – AND KIDS DON'T NEED IT – there is no reason to BURN THAT CONTROL GROUP. And worse than that, there are all kinds of cost-benefit analyses that say giving the vaccine to kids is a BAD DEAL.
For a nice discussion of that, go HERE.
LINK: https://www.theburningplatform.com/2021/11/21/the-costs-of-inoculating-children-against-covid-19-far-outweigh-the-benefits/
I would go further and state that the vaccines themselves appear not to be a good idea for ANYBODY, but I'm willing to accept the proposition that "generally life-shortening vaccines that are beneficial for SOME PEOPLE deserve to exist, for the benefit of THOSE PEOPLE."
But yet, people like the Napoleon of AIDS continue to pretend like nothing is wrong.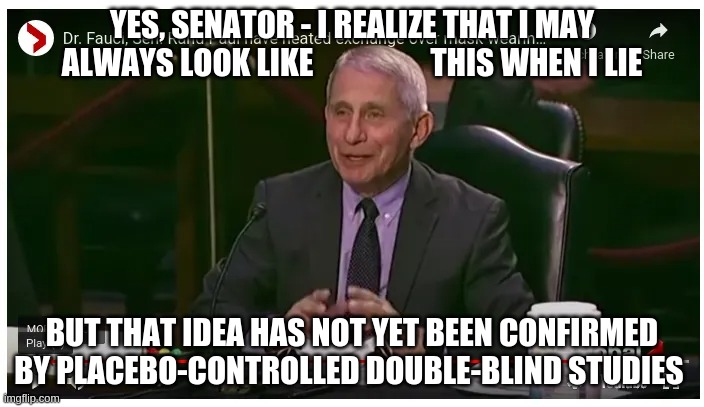 There is a WONDERFUL article by a WONDERFUL SKEPTIC – "The Ethical Skeptic" – a guy who doesn't see the world exactly like I do – but who STILL hits the nail on the head about DECEPTION – BOTH OF SELF AND OF OTHER – which I find very useful. This person loves to point out all the ways people can be DISHONESTLY SKEPTICAL, or, alternatively, DISINGENUOUSLY IGNORANT.
Fauci is just RIGHT up this guy's alley.
Here is the article you need to read about CULTIVATED IGNORANCE, STUDIED IGNORANCE, WILLFUL FAKE BLINDNESS, etc. My man TES even jumps on Wikipedia for WRONGLY classifying Nelsonian Knowledge and Nelsonian Inference as forms of Willful Blindness, which they are not.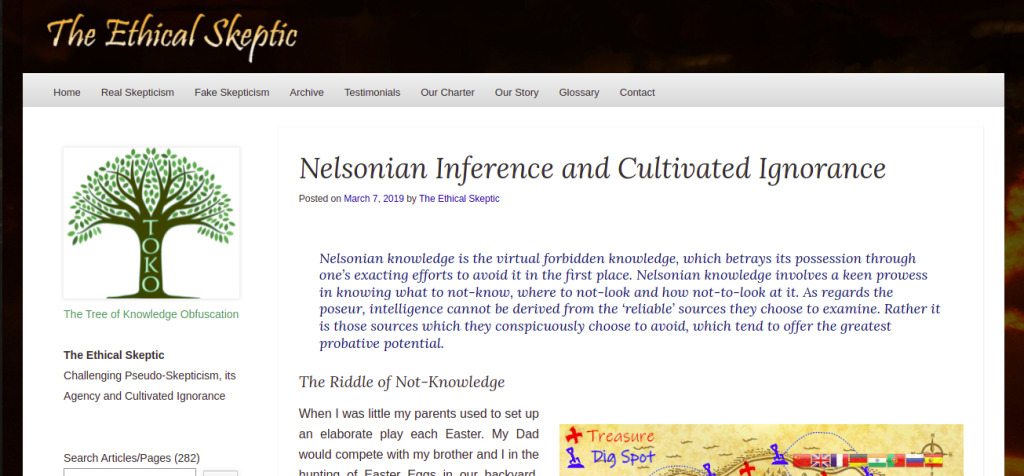 LINK: https://theethicalskeptic.com/2019/03/07/nelsonian-inference-and-cultivated-ignorance/
ARCHIVE: https://archive.fo/wZKYb
---
Once you see what Fauci and Walensky are doing, you can't unsee it.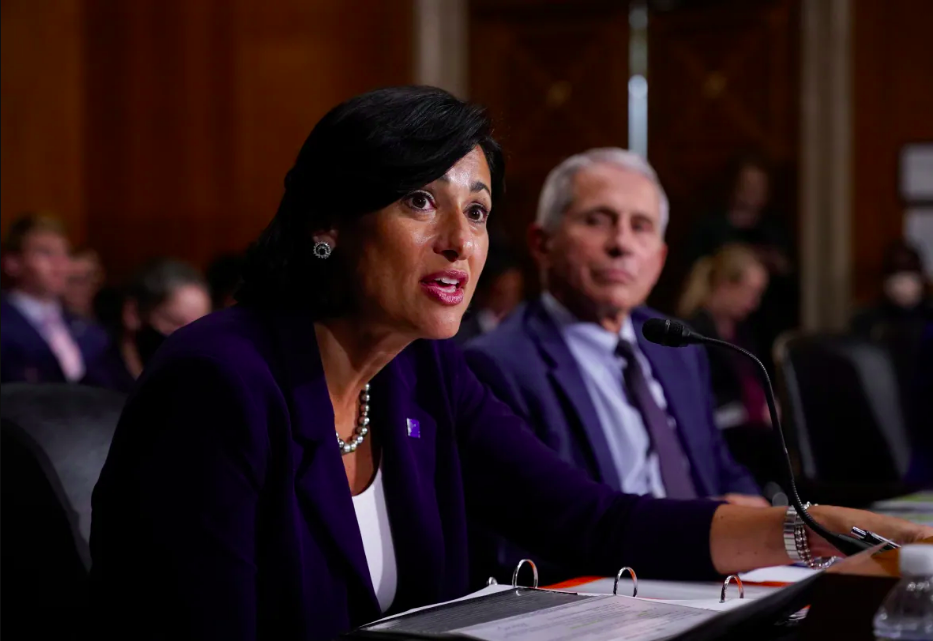 Now – let's try to put this stunning little death statistic into a bigger picture.
---
2. Why Burning Control Groups is Essential if We Want to Create Artificial Population Control by Administered Disease Genes and Proteins
It's pretty obvious that people (meaning individuals) don't like disease, and vaccines are just a kind of "controlled disease" that we administer to ourselves to prevent "worse" disease. Vaccines are basically a way of bargaining with disease.
But do we trust those people to bargain for us?
Well, *I* don't particularly trust them.
What we have here are people who are dead-set on vaccination as a solution to a problem THEY created. They are even more dead-set on MANDATORY vaccination – something which makes little sense in light of contraindications, which these same people rather remarkably declared DO NOT EXIST for one particular set of vaccines – which are in fact a set of really BAD vaccines, in terms of side effects. These people are rather remarkably unconcerned with the negative effects of those bad vaccines, which more than anything, seem to kill the people they are designed to save.
THAT last point is important, in an "artificial disease population control scheme".
In other words, in the same way that these people seem to bargain for us in bad faith, they promote vaccines which bargain with disease in bad faith.
And here's the kicker.
If, perchance, I was one of those people, and I wanted to HIDE our bad bargaining, and the bad bargain of the vaccines themselves, then one way to do it would be to insist on CONTROL of all study of the problem, and then – as part of that control – HIDE THE EVIDENCE.
Not to be distracted by the fact that the DOJ has also done this, but yeah.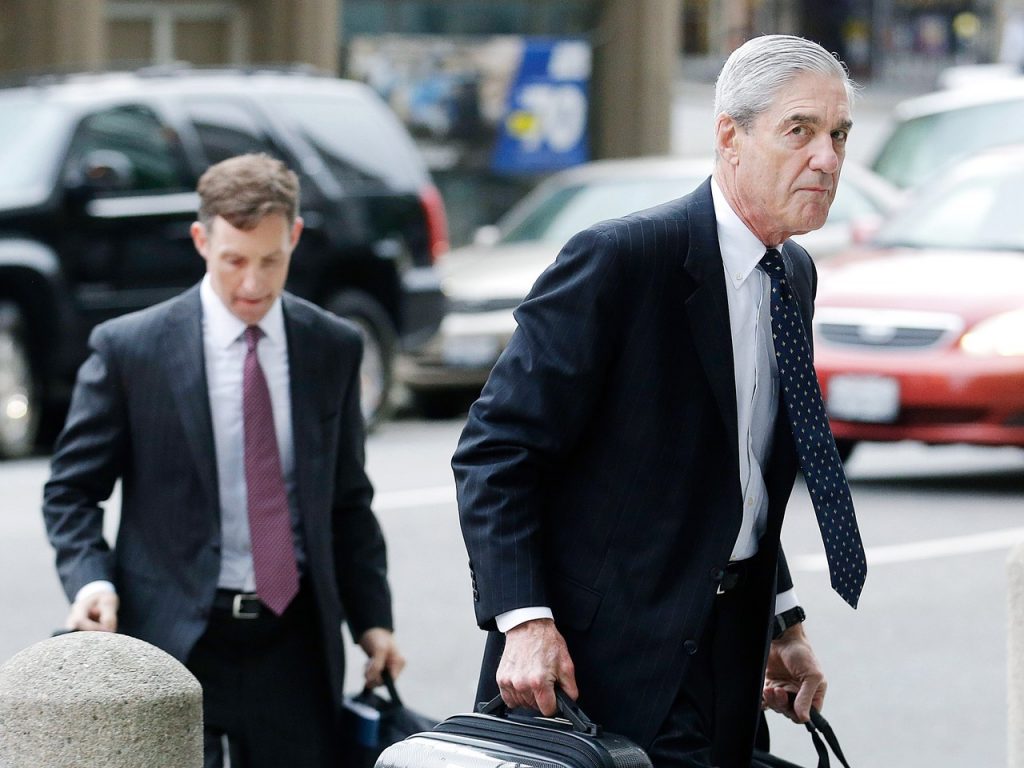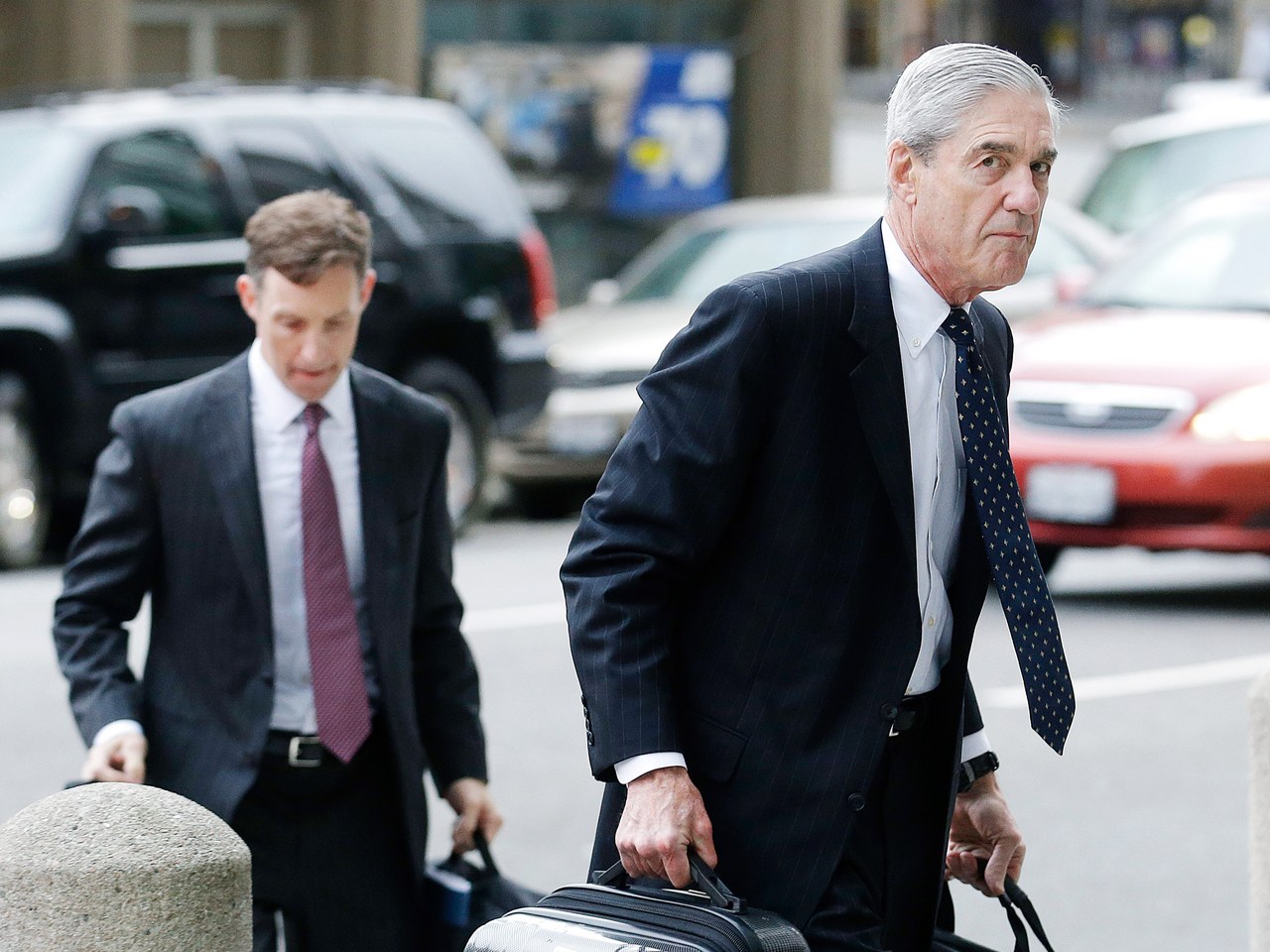 So let's take a look at HOW TO BURN CONTROL GROUPS.
---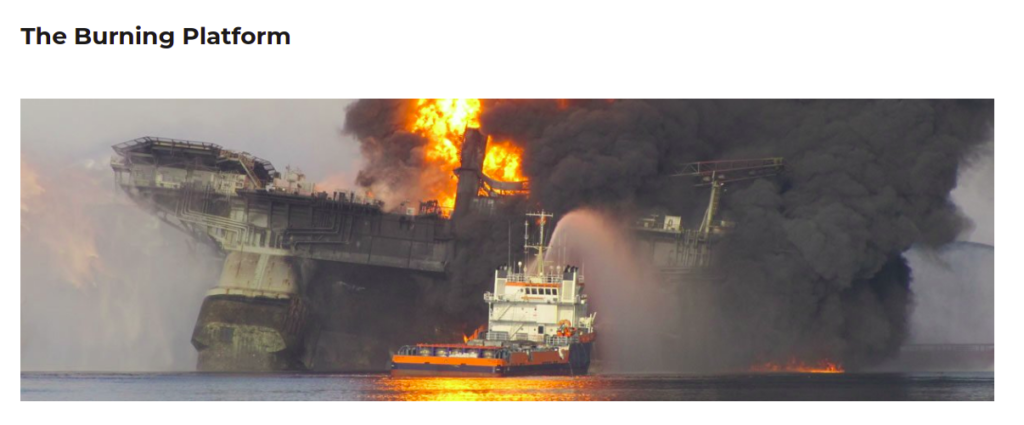 The war on the 'unvaccinated' is a desperate attempt to demonize and destroy the control group
LINK: https://www.theburningplatform.com/2021/11/21/the-war-on-the-unvaccinated-is-a-desperate-attempt-to-demonize-and-destroy-the-control-group/
---
This gem of an article reminds us – in THEIR OWN WORDS – just how much we have been GASLIT by the "people in charge" about things, but more than that, this article explains why there has been such a push to get everybody vaccinated.
THAT – my friends – is not only how they get rid of the EVIDENCE – it's how they get rid of the WITNESSES.
Once WE AS A WHOLE can't really say if "natural immunity" would have been better, the ENTIRE WORLD ends up being "shanghaied" on a glorious communist voyage to HELL, where we trust our immunity, our lack of immunity, our side effects that they just deny, and our LITERAL POPULATION itself, to strangers who jab needles we don't understand into our arms.
And THIS, under a system that controls our speech.
Sorry, I don't like that deal.
So – now we get to the horrifying Part 3.
Seatbelts.
---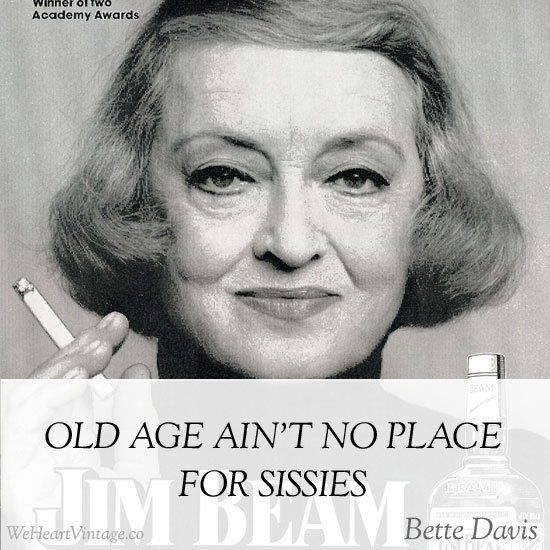 3. Let's Make The Current Vaccines Even Better at Controlling Population
This is "facetious / not facetious". I'm going to seriously address the problem, based on the excellent results reported by the UK, home of George Orwell. But no, I don't actually like it. But I'm going to pretend a certain cheerful amorality for "effect", as I take this where it's all CLEARLY going.
OK???!!! AWESOME!!! *smiley*
---
Start with the current graph: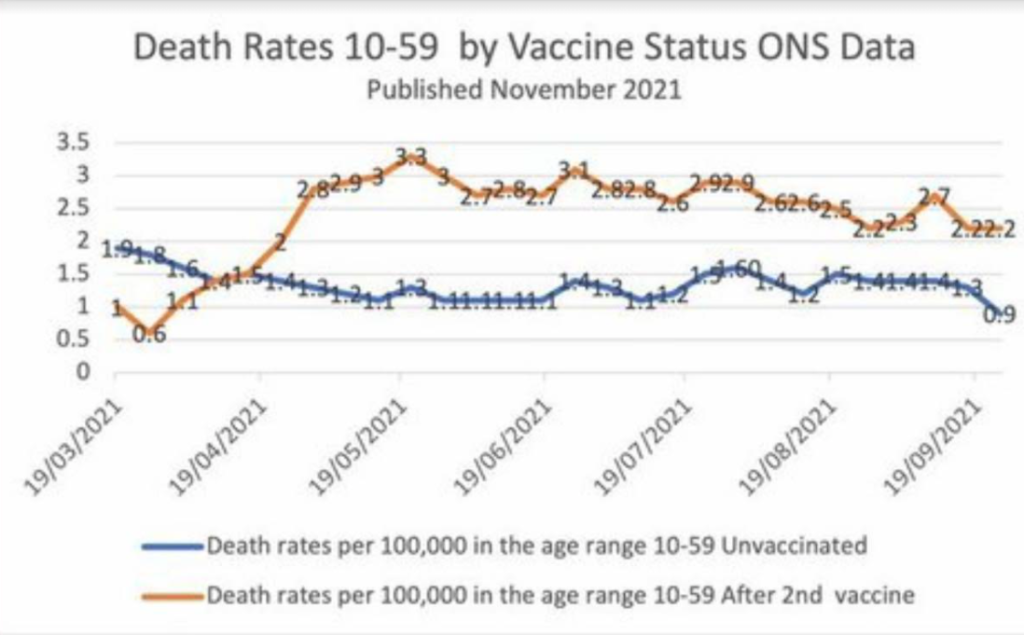 First of all, these are not the people that WE THE SOCIALISTS [ remember – I'm pretending – but I'm REALLY trying to be like them! ] want to eliminate. As socialists, we want to eliminate mostly older people, particularly those who no longer contribute as WE see fit, but not party members, or those who benefit the party. SO – unless the disease is showing such selectivity (see below), we need to have either vaccines which show the desired selectivity, or different vaccines for different people.
Thus, I'm only going to talk about the vaccines that lower life expectancy, NOT those that raise it. Assume that these excellent longevity-increasing vaccines WILL be available to party members.
We can derive a much better rate of death increase than a mere double of the unvaccinated rate, which has been obtained with the current vaccines. However, everybody has to be vaccinated, to hide what we're doing. Again, some people will just get placebos, to maintain a secret control group, but there don't have to be too many of them. Not enough that people notice. The controls will appear to be random people in the middle, somewhat more healthy than most, but not too healthy, helping to hide the healthy party members who get longevity-enhancing vaccines.
The disease we're starting with is already rather remarkable in primarily killing people over 60 years old.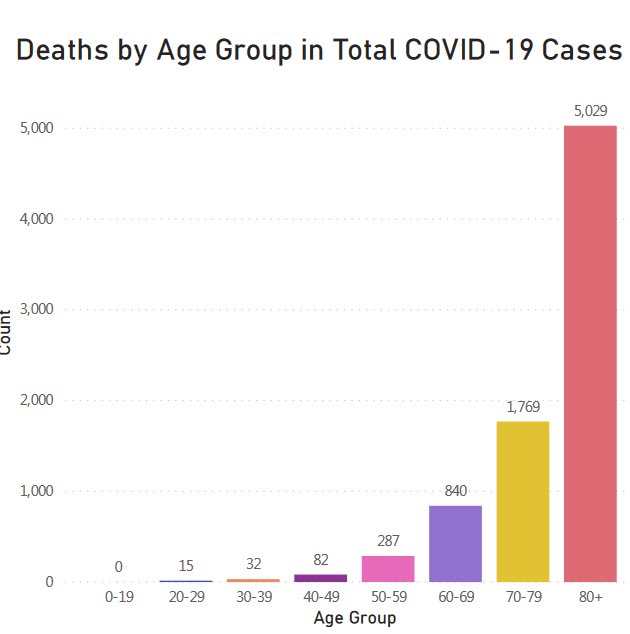 This was quality American/Chinese work, but we can do better!
If the disease itself can be crafted to be more deadly at 70+, and less so at 50-69, primarily by increasing lethality toward existing conditions which appear exclusively at advanced age, the curve will better approximate a step function that eliminates the costs of pensioners. It's already really good, but making it too deadly too fast risks senior party members, even with "good" vaccines for those members.
So what is the solution?
Now – here is where vaccines make this even more efficient.
Removing MOSTLY old people gets the world population down SOMEWHAT, but there has to be a generally higher mortality of ALL AGE GROUPS until the population is balanced where the party wants it.
Thus, we can RAISE the mortality by the virus somewhat, but that is only an interim solution, until vaccines allow control down to the individual level.
Once worldwide compulsory vaccination is achieved, population reduction can focus on the individuals least compliant with and least amenable to socialism. They can be removed as quickly as feasible, making room for more compliant and useful individuals.
When vaccines are basically "the disease" – such as the current spike protein vaccines – then individuals will be unable to discern that their elimination is intentional. They can be told they have the disease, or the after-affects thereof, without evidence.
"Stubborn" individuals, where correction fails, can be removed quickly, using vaccines. Actual disease simply doesn't allow that level of precision social control.
Based on compliance of current scientists, who depend on the state and the party to remain active in science, it is very unlikely that there will be objection to population control measures at that level. As long as no single individual knows too much, it is unlikely that understanding of population control will interfere with the process.
The KEY is universal mandatory vaccination, controlled by the state and the party. It's the fastest and most assured route to a pure and permanent socialist state.
UGH. [ shakes off character ]
These people are SICK!!!
W