Ciao, Jack.
Now, here's the thing, aside from this week being the beginning of the Ghislaine Maxwell trial, and more, details are resurfacing about some other mysterious business maneuvers.
What that has to do with the price of tea in China, who knows, but it was bound to come up. The big banks are always fair game in this mess.
From American Thinker:
Where can we go for the truth anymore?
By Sandra Friedemann
In this messed up, mixed up world, the formerly respected Fourth Estate has devolved into a collection of flat-out liars, brain-dead ideologues, and unmitigated ignoramuses.  Turn on any of the mainstream media channels or go to any one of hundreds of online outlets, and you'll be swamped in effluent.

The horrific, murderous tragedy in Waukesha, Wisconsin, in which a man deliberately and determinedly drove his SUV at a high rate of speed through a parade last week, is being called a "parade crash" by the most liberal media outlets.

According to 95% of the media talking heads and their cohorts, Kyle Rittenhouse is a "murdering white supremacist."  Laughably, Snopes calls the three convicted felons who attacked Rittenhouse — one a domestic abuser and rapist, another a pedophile, and the third a burglar — "victims."  Snopes goes farther, saying those three felons were there to "peacefully protest."  Never mind the fires, the looting, and the property destruction.  None of this was discussed in the vast majority of the media during Rittenhouse's trial or after his acquittal.

Now we have a new variant of COVID-19, which the physician who first encountered and reported it says is "mild."  In a report in the Telegraph, Dr. Angelique Coetzee, a general practitioner for thirty-three years who also chairs the South African Medical Association, says, "Their symptoms were so different and so mild from those I had treated before."

Mild illness.  Zero hospitalizations.  No deaths.  Yet with this report, we have yet another round of wholesale fear-mongering from the press and governments.
All the waking up from the fake news is a beautiful thing. The talking heads must be ready to explode.
This one is ticked he can't meme.
In COVID conversation:
Who knew that song would actually come in handy. On the other hand: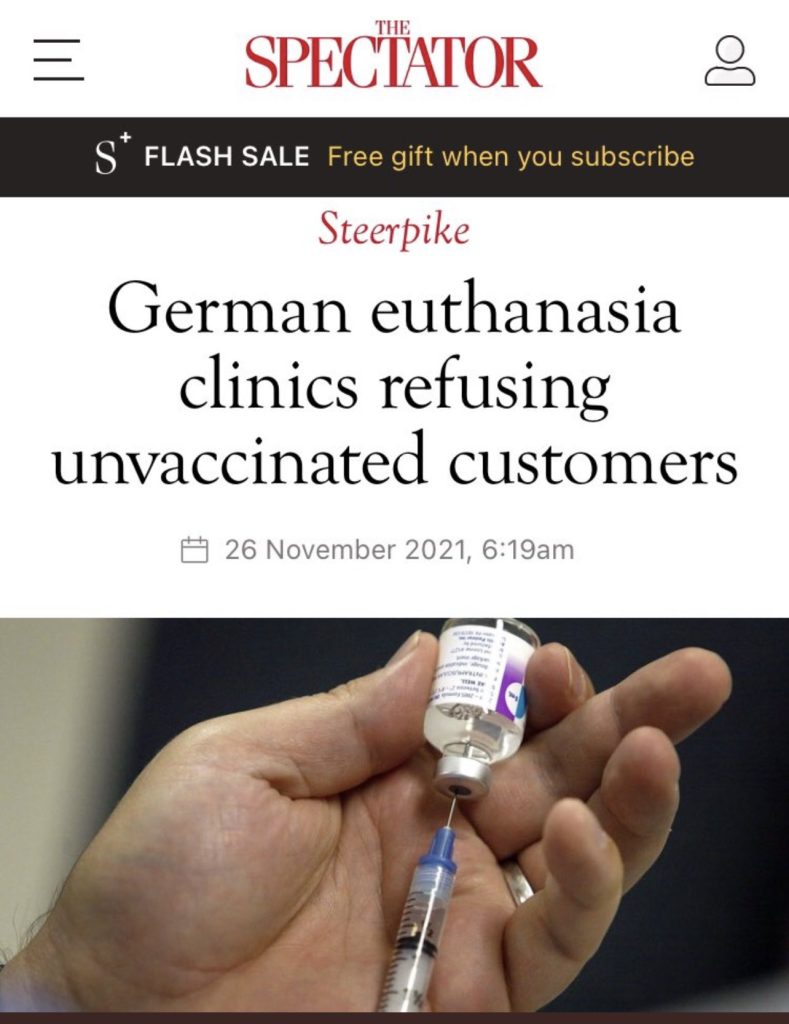 Because, you know, psy-ops.
That's beside the point, of course. THE NARRATIVE MUST BE MAINTAINED even if the people are nowhere close to asleep enough for it to work.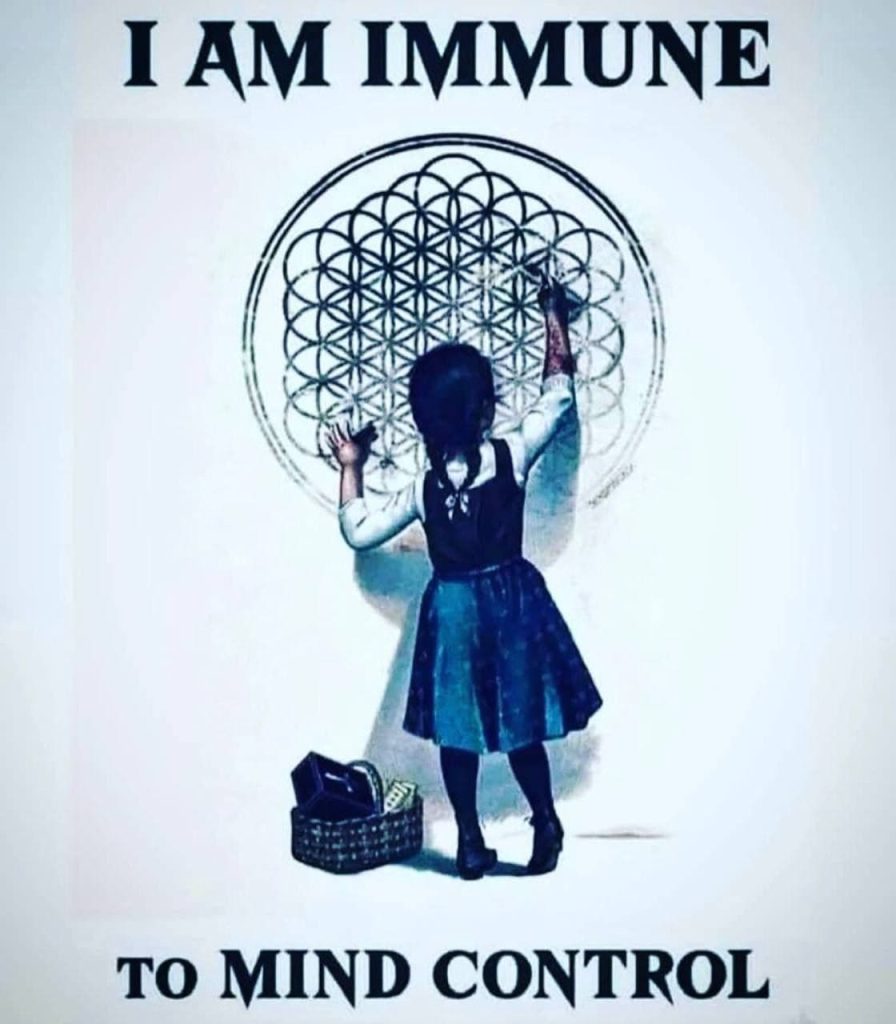 Anonymous Conservative gives another perspective on the patriot infighting which is threatening to divide the movement in ways that will make it unrecoverable if we let Satan's side accomplish that goal.
Lots more drama going on with Lin Wood at his telegram. Notice, just as Ghislaine's trial is about to risk exposing real damaging intelligence about whatever this thing infecting our country is, somehow, someone has created a situation where key players of the Q-movement are suddenly embarking on a clownshow which is occupying the attention of the very Q-followers who would otherwise be prone to take a small nugget of data that leaked from the trial and extrapolate it out into a whole panoply of details about a conspiracy, and then spread those details globally. Lin is now saying he taped a phone conversation with Mike Flynn where Flynn told Lin he thought Q was nonsense, a CIA disinformation psyop designed to distract patriots from what is going on and make them look like Kooks. Which would be strange given Flynn made a big production out of him and his family doing the Q-oath together, as an obvious tacit Q-endorsement. So if Flynn did believe this, then Flynn was helping to distract patriots. Or maybe Lin was probing Flynn while taping him for a setup, and Flynn was parrying. Lin even accuses Flynn of conspiring to sabotage the Arizona Audits. Lin proceeded to point out the Flynn Group used an address attached to apparent Deep State operative Stanley McChrystal, both have ties to a CIA guy who worked as Brennan's hatchet man at the Agency while they were attacking Trump, and some are alleging Flynn was behind the effort to take down Trump.  Again, they could all be reading lines in a script, and it could even be that the script was written by patriots to bring us back to freedom. Or Flynn might have made it into the head DIA position because he was an asset of Cabal, and not an infiltrator. Or Lynn is the agent and Flynn was lying to him. But whatever the real situation, at this point I would assume there is no plan, and proceed accordingly. Which here means, focus on spreading any gems which come out of the Maxwell trial.
Patrick Byrne attacks Lin Wood as well, meaning now Flynn, Powell, and Byrne have all opened up lines of conflict with Lin. Byrne called investor Warren Buffet his rabbi, which will always make you suspicious, and as I related, his story with Maria Butina was always lacking, in that it pretended you could out-maneuver and fool FBI counterintelligence surveillance into thinking you had slept with a woman you never touched – something I would think Bryne, as a high-level CEO of a major company, and maybe even a CIA spook in Asia for a bit himself, would have been schooled on. I liked Flynn and Powell, but in this world, that is no guarantee, and Trump did entertain them, before doing a little shuffle and jive while keeping them at arm's length and moving them on without addressing anything they presented in that surprise White House meeting. Trump is sharp and a step ahead, and when it matters most, intel would send in the people you trust most to sabotage what you were going to do. And then there is Lin, who never talks about the surveillance, despite that obviously being the Achilles heel of this whole thing, and the one truth which could tangibly help all of his listeners right away. At this point, it is possible they are all assets playing out a skit written for them by Management, just to distract the Q-community from the Ghislaine trial's revelations (like an entirely unconfirmed rumor she might have held almost $19 billion in the XRP crypto) but there is no way for us to know for sure. As always, my one test of who is definitely genuine is who openly talks about the surveillance, and the technology it leverages against the people. Everybody else knows and is playing the game.
Moving on.
More on this in the coming days.
For your listening pleasure.
What will tomorrow bring?
Something to remember, always.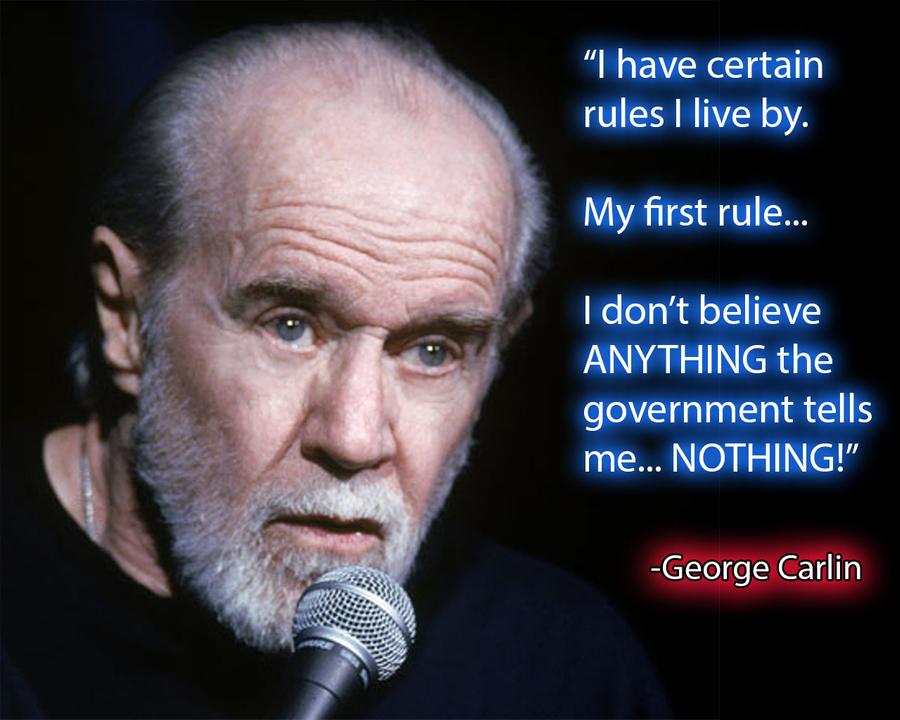 Per the boss's instruction: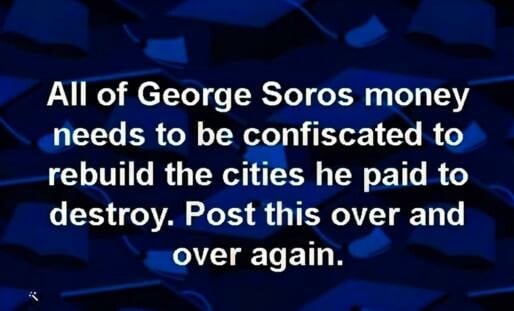 I'd throw in a few Rockefellers and Rothschilds also.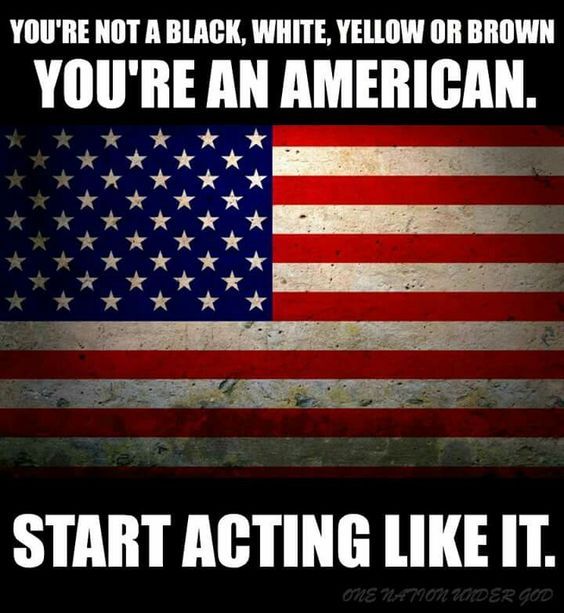 Of course, this does not mean committing felonies, but standing up to the forces that want to tear this nation – and humanity apart. The very people XVII told us will be destroyed by the time this movie comes to an end are currently roaming the halls of power…supposedly. It's a sickening sight.
And now for some mood music:
Your weekly reminder to take the pledge, and if the non-mainstream people are to be believed, including Lin Wood, we will need to take this seriously very soon:
"I do solemnly swear (or affirm) that I will support and defend the Constitution of the United States against all enemies, foreign and domestic; that I will bear true faith and allegiance to the same; that I take this obligation freely, without any mental reservation or purpose of evasion; and that I will well and faithfully discharge the duties of the office on which I am about to enter: So help me God."
Guidelines for posting and discussion on this site were outlined by our host, WolfM00n. Please, review them from time to time.
The discourse on this site is to be CIVIL – no name calling, baiting, or threatening others here is allowed. Those who are so inclined may visit Wolf's other sanctuary, the U-Tree, to slog it out. There is also a "rescue" thread there for members of the Tree to rendezvous if the main site goes kablooey. A third site has been added for site outages of longer duration.
This site is a celebration of the natural rights endowed to humans by our Creator as well as those enshrined in the Bill of Rights adopted in the founding documents of the United States of America. Within the limits of law, how we exercise these rights is part of the freedom of our discussion.
Fellow tree dweller Wheatie gave us some good reminders on the basics of civility in political discourse:
No food fights.
No running with scissors.
If you bring snacks, bring enough for everyone.
And Auntie DePat's requests:
If you see something has not been posted, do us all a favor, and post it. Please, do not complain that it has not been done yet.
The scroll wheel on your mouse can be your friend. As mature adults, please use it here in the same manner you would in avoiding online porn.
Thank you so much for any and all attention to such details. It is GREATLY appreciated by more than one party here.
__________________________________________________
PSALMS 19:8-11
7The law of the LORD is perfect, reviving the soul; the testimony of the LORD is sure, making wise the simple; 8the precepts of the LORD are right, rejoicing the heart; the commandment of the LORD is pure, enlightening the eyes; 9the fear of the LORD is clean, enduring for ever; the ordinances of the LORD are true, and righteous altogether. 10More to be desired are they than gold, even much fine gold; sweeter also than honey and drippings of the honeycomb.
I try not to recommend homilies, but Father Meeks hits this one out of the park. From Sunday:
For some reason this is going through my head on a Monday. Marty Haugen? Well, all composers get one that's halfway decent.
109
Anonymous ID: hHkrVD7x No.148156632
Nov 5 2017 20:06:36 (EST)
Anonymous ID: pqW40Wgk No.148156518
Nov 5 2017 20:05:48 (EST)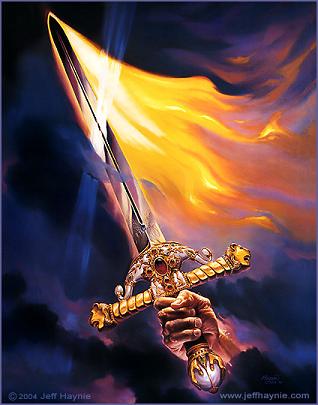 >>148154137
St. Michael the Archangel, defend us in battle. Be our protection against the wickedness and snares of the devil. May God rebuke him, we humbly pray. And do thou, Prince of the Heavenly Hosts, by the power of God, cast down to Hell Satan and all his evil spirits, who prowl about the world seeking the ruin of souls. Amen.
>>148156518
Amen brother.
Q
As always, prayers for the fight against that which seeks to enslave us are welcome. Via con Dios.