TradeBait2 Made the comment:
I have been reminding folks on here – the Fed has to be bankrupted at some point. It will either be by the white hats or the black hats. The Gab post you show is correct for the most part IMO. The Fed has fueled the Great Reset, which is why they could care less about how much debt we have in America because we will not exist as an independent nation in their black hat world.

Digital one world currency is the plan. Why do you think there were coin shortages recently? Why do you think they hate crypto and parallel economies so much? Why do they want America at odds with Russia, but falling right in line with China? Where Xi falls in this I am not certain. But I do know China and the Chi-coms are a CB [central bank] creation.

The linchpin is digital currency.

Follow the money….
That is the first half of the comment
Actually I can see where he is going since I also have warned of this much earlier.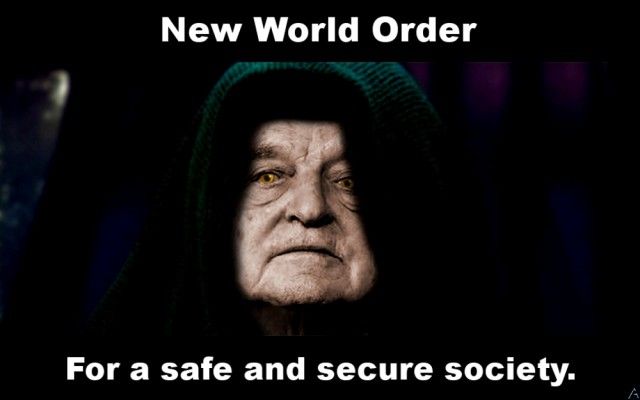 The Push For World Government
A few years ago Soros directed the USA to overthrow the ELECTED government in both Syria and Ukraine. (Trump side stepped both.)
Why? Because the EU is the model for a global government. Soros wanted the EU to annex the Ukraine. The elected president said HE!! NO! so he was ousted and a pro-EU puppet was put in his place who has since been voted out while Trump was in the White House.
Russia tossed Soros out and put out a warrant for him. Russia makes much of their money selling gas to Europe. It also gives them leverage to keep the EU from expanding into their sphere of influence. Soros wants to remove Russia's leverage by putting in a pipeline from the middle east to Europe. ALL the countries that were opposed to that pipeline have been overthrown EXCEPT for Syria.
If you want a World Government similar to the European Union then you are on Soros side. If you want sovereign nations you are on the side of Russia….. AND I am still of that opinion.
BREXIT THE MOVIE will give you the details on how the EU is actually run.
https://www.youtube.com/watch?v=UTMxfAkxfQ0
Former World Trade Organization Director-General Pascal Lamy tells you point blank that the EU is the template for the desired World Government and it has been the plan since the 1930s.
All had lived through the chaos of the 1930s — when turning inwards led to economic depression, nationalism and war. All, including the defeated powers, agreed that the road to peace lay with building a new international order — and an approach to international relations that questioned the Westphalian, sacrosanct principle of sovereignty…
Lamy is quite blunt in stating national sovereignty is passé:
…more than half a century ago that the Frenchman Jean Monnet, one of the shapers of post-war Europe, said, "The sovereign nations of the past can no longer provide a framework for the resolution of our present problems. And the European Community itself is no more than a step towards the organizational forms of tomorrow's world." His assessment was as valid then as it is now….

Pascal Lamy, Global Governance: Lessons from Europe
Lamy indicates that a super state fashioned after the European Union is the goal and he calls for European-Inspired Global Governance:
This is what Global Warming was really about. We have all seen the political message morph over the decades from Global Warming to Climate Change to Weather Weirding.
As H.L. Mencken said:
"The whole aim of practical politics is to keep the populace alarmed — and hence clamorous to be led to safety — by menacing it with an endless series of hobgoblins, all of them imaginary."
In other words, create a crisis to order to implement Diocletian's Problem-Reaction-Solution
Mencken also warns:
"The urge to save humanity is almost always only a false face for the urge to rule it."
The UN put the concept into practice via the IPCC. The IPCC mandate states:
The Intergovernmental Panel on Climate Change (IPCC) was established by the United Nations Environmental Programme (UNEP) and the World Meteorological Organization (WMO) in 1988 to assess the scientific, technical and socio-economic information relevant for the understanding of human induced climate change, its potential impacts and options for mitigation and adaptation. http//www.ipcc-wg2.gov/ (No longer available)

IPCC
Notice the IPCC ASSUMES the hypothesis of human induced climate change IS TRUE and goes from there.
With Reagan killing off the Cold War, Pascal Lamy takes 'Practical Politics' the next step, by telling us about a "new enemy to unite us" (Global Warming) A global enemy needed to create Legitimacy, one of the 'four legs' needed to implement a global government…
I see four main challenges for global governance today.

The first one is leadership, i.e. the capacity to embody a vision and inspire action, in order to create momentum. Who is the leader? Should it be a superpower? A group of national leaders? Selected by whom? Or should it be an international organization?

The second one is efficiency, i.e. the capacity to mobilize resources, to solve the problems in the international sphere, to bring about concrete and visible results for the benefit of the people. The main challenge here is that the Westphalian order gives a premium to "naysayers" who can block decisions, thereby impeding results. The ensuing viscosity of international decision-making puts into question the efficiency of the international system.

The third one is coherence, for the international system is based on specialization. Each international organization focuses on a limited number of issues. The World Trade Organisation deals with trade, the International Labour Organisation with labour issues, the World Meteorological Organisation with meteorology and so the list continues. It is a fact: the UN is not really overarching, assuming this was the initial intention.

The last challenge that I see is that of legitimacy— for legitimacy is intrinsically linked to proximity, to a sense of "togetherness". By togetherness, I mean the shared feeling of belonging to a community. This feeling, which is generally strong at the local level, tends to weaken significantly as distance to power systems grows. It finds its roots in common myths, a common history, and a collective cultural heritage. It is no surprise that taxation and redistribution policies remain mostly local!

There is one place where attempts to deal with these challenges have been made and where new forms of governance have been tested for the last 60 years: in Europe. The European construction is the most ambitious experiment in supranational governance ever attempted up to now. It is the story of a desired, delineated and organized interdependence between its Member States…. http://www.wto.org/english/news_e/sppl_e/sppl220_e.htm

Pascal Lamy
In another presentation Lamy again addresses the problem of legitimacy:
It gives me great pleasure to be here today to participate in this thematic debate on the United Nations in global governance, an issue of the utmost importance given the urgency of the global challenges we are facing… As for legitimacy, I see two avenues to strengthen it. First, domestically, by increasing the visibility of international issues and giving citizens a greater say…. https://archive.globalpolicy.org/social-and-economic-policy/the-three-sisters-and-other-institutions/global-governance-and-the-three-sisters-1-11/50398-lamy-urges-raising-un-ecosoc-profile.html%3Fitemid=id.html

Pascal Lamy
By now, with Al Gore exiting stage left, Trump entering stage right, it is pretty obvious that 'Global Warming' has lost its high panic factor and the climb down is in progress. However the need for a 'Crisis to Unite Us' and a reason to implement 'Agenda 21 – Sustainability' and 'Global Governance' still remains. WORSE for the Globalists the fiat currency central banking system is on its last legs and about to IMPLODE, as many people like Dave of the X22 Report and Clif High and others have been warning us. Up to now we have been wondering what the next hobgoblin would be. And now we know it's COVID -19!!! A Bio-Weapon and a Poison Jab that kills off a lot of the population, crashes the world economy and ushers in a Vaccine Digital Passport soon to be linked to the BRAND NEW DIGITAL WORLD CURRENCY and Social Credit Score.
And that brings us to the second part of TradeBait2's comment.
…… You do not want to use the Nuremberg Code as your get out jail free card from jabs. You fall into the hands of international law superseding national law. It's a set up, don't fall for it.

Cannot tell you the number of times I have prepared a post and deleted it because I doubted folks on here would pay attention or believe it. This is the world I lived in for 35 years and escaped.
As I showed above that "international law superseding national law" is exactly what Pascal Lamy was yammering about a decade ago and what Klaus Schwab is threatening us with now.
So how do we escape this TRAP if it is being set?
Use USA LAW!
I find it interesting that the internet is FULL of the Nuremberg Code…….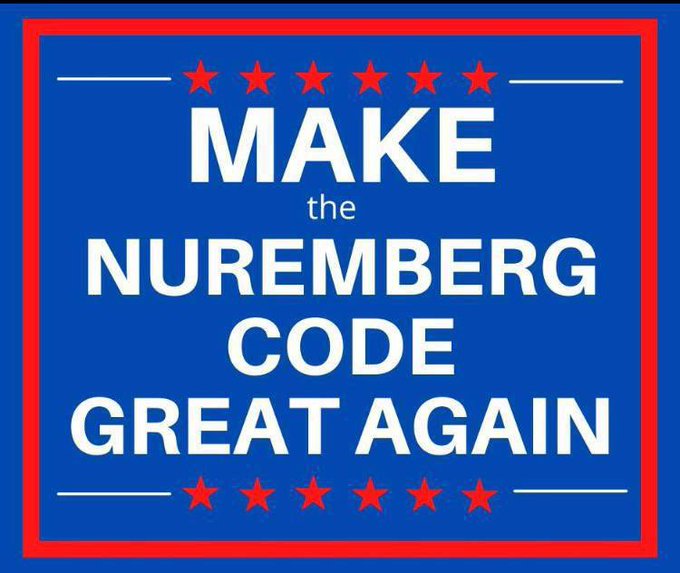 ……and the GERMAN/CALIFORNIA LAWYER Reiner Füllmich and 50 Lawyers, but I went nutz trying to find the US LAWS. It took me over ½ hour.
And WHY does Reiner Füllmich have no problem with YouTube???? When everyone else gets the boot?
https://duckduckgo.com/?q=Reiner+F%C3%BCllmich+youtube&t=brave&ia=videos&iax=videos
JW in Germany even brought us this comment:
I watched it for about half an hour and thought it was important enough to post here. The dozens of witnesses/experts that will be speaking in the next days are from around the world…many of the names you may already know.

Day 1 Opening Session of the Grand Jury Proceeding

A group of international lawyers and a judge are conducting criminal investigation modeled after Grand Jury proceedings in order to present to the public all available evidence of Covid 19 Crimes Against Humanity to date against "leaders, organizers, instigators, and accomplices" who aided, abetted, or actively participated in the formulation and execution of a common plan for a pandemic
Those are things that make you go HMMMmmm…..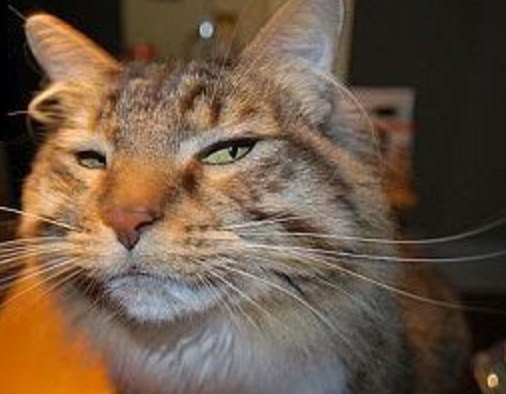 I think Reiner Füllmich and his group is sincere but it is very very possible they are being used.
So after a LOT of digging at Cornell Law I found the provision that covers the situation for the military: 10 U.S.C. § 1107. "This provision prohibits the administration of investigational new drugs, or drugs unapproved for their intended use, to service members without their informed consent."
And finally after a lot more searching I stumbled across the information that civilians are covered under a FDA Regulation and not a law:
CFR – Code of Federal Regulations Title 21 as of January 6, 2022
Subpart B – Informed Consent of Human Subjects
§ 50.20 – General requirements for informed consent.
§ 50.23 – Exception from general requirements.
§ 50.24 – Exception from informed consent requirements for emergency research.
§ 50.25 – Elements of informed consent.
§ 50.27 – Documentation of informed consent.
[Code of Federal Regulations]
[Title 21, Volume 1]
[CITE: 21CFR50.20]
TITLE 21–FOOD AND DRUGS
CHAPTER I–FOOD AND DRUG ADMINISTRATION
DEPARTMENT OF HEALTH AND HUMAN SERVICES
SUBCHAPTER A – GENERAL

PART 50 — PROTECTION OF HUMAN SUBJECTS
Subpart B – Informed Consent of Human Subjects
Sec. 50.20 General requirements for informed consent.
Except as provided in §§ 50.23 and 50.24, no investigator may involve a human being as a subject in research covered by these regulations unless the investigator has obtained the legally effective informed consent of the subject or the subject's legally authorized representative. An investigator shall seek such consent only under circumstances that provide the prospective subject or the representative sufficient opportunity to consider whether or not to participate and that minimize the possibility of coercion or undue influence. The information that is given to the subject or the representative shall be in language understandable to the subject or the representative. No informed consent, whether oral or written, may include any exculpatory language through which the subject or the representative is made to waive or appear to waive any of the subject's legal rights, or releases or appears to release the investigator, the sponsor, the institution, or its agents from liability for negligence.
[46 FR 8951, Jan. 27, 1981, as amended at 64 FR 10942, Mar. 8, 1999]
BUT there is a cockroach in the ointment.
§ 50.24 – Exception from informed consent requirements for emergency research.
[Code of Federal Regulations]
[Title 21, Volume 1]
[CITE: 21CFR50.24]
TITLE 21–FOOD AND DRUGS
CHAPTER I–FOOD AND DRUG ADMINISTRATION
DEPARTMENT OF HEALTH AND HUMAN SERVICES
SUBCHAPTER A – GENERAL

PART 50 — PROTECTION OF HUMAN SUBJECTS
Subpart B – Informed Consent of Human Subjects
Sec. 50.24 Exception from informed consent requirements for emergency research.
(a) The IRB responsible for the review, approval, and continuing review of the clinical investigation described in this section may approve that investigation without requiring that informed consent of all research subjects be obtained if the IRB (with the concurrence of a licensed physician who is a member of or consultant to the IRB and who is not otherwise participating in the clinical investigation) finds and documents each of the following:
(1) The human subjects are in a life-threatening situation, available treatments are unproven or unsatisfactory, and the collection of valid scientific evidence, which may include evidence obtained through randomized placebo-controlled investigations, is necessary to determine the safety and effectiveness of particular interventions.
(2) Obtaining informed consent is not feasible because:
(i) The subjects will not be able to give their informed consent as a result of their medical condition;
(ii) The intervention under investigation must be administered before consent from the subjects' legally authorized representatives is feasible; and
(iii) There is no reasonable way to identify prospectively the individuals likely to become eligible for participation in the clinical investigation.
(3) Participation in the research holds out the prospect of direct benefit to the subjects because:
(i) Subjects are facing a life-threatening situation that necessitates intervention;
(ii) Appropriate animal and other preclinical studies have been conducted, and the information derived from those studies and related evidence support the potential for the intervention to provide a direct benefit to the individual subjects; and
(iii) Risks associated with the investigation are reasonable in relation to what is known about the medical condition of the potential class of subjects, the risks and benefits of standard therapy, if any, and what is known about the risks and benefits of the proposed intervention or activity.
(4) The clinical investigation could not practicably be carried out without the waiver.
(5) The proposed investigational plan defines the length of the potential therapeutic window based on scientific evidence, and the investigator has committed to attempting to contact a legally authorized representative for each subject within that window of time and, if feasible, to asking the legally authorized representative contacted for consent within that window rather than proceeding without consent. The investigator will summarize efforts made to contact legally authorized representatives and make this information available to the IRB at the time of continuing review.
(6) The IRB has reviewed and approved informed consent procedures and an informed consent document consistent with § 50.25. These procedures and the informed consent document are to be used with subjects or their legally authorized representatives in situations where use of such procedures and documents is feasible. The IRB has reviewed and approved procedures and information to be used when providing an opportunity for a family member to object to a subject's participation in the clinical investigation consistent with paragraph (a)(7)(v) of this section.
(7) Additional protections of the rights and welfare of the subjects will be provided, including, at least:
(i) Consultation (including, where appropriate, consultation carried out by the IRB) with representatives of the communities in which the clinical investigation will be conducted and from which the subjects will be drawn;
(ii) Public disclosure to the communities in which the clinical investigation will be conducted and from which the subjects will be drawn, prior to initiation of the clinical investigation, of plans for the investigation and its risks and expected benefits;
(iii) Public disclosure of sufficient information following completion of the clinical investigation to apprise the community and researchers of the study, including the demographic characteristics of the research population, and its results;
(iv) Establishment of an independent data monitoring committee to exercise oversight of the clinical investigation; and
(v) If obtaining informed consent is not feasible and a legally authorized representative is not reasonably available, the investigator has committed, if feasible, to attempting to contact within the therapeutic window the subject's family member who is not a legally authorized representative, and asking whether he or she objects to the subject's participation in the clinical investigation. The investigator will summarize efforts made to contact family members and make this information available to the IRB at the time of continuing review.
(b) The IRB is responsible for ensuring that procedures are in place to inform, at the earliest feasible opportunity, each subject, or if the subject remains incapacitated, a legally authorized representative of the subject, or if such a representative is not reasonably available, a family member, of the subject's inclusion in the clinical investigation, the details of the investigation and other information contained in the informed consent document. The IRB shall also ensure that there is a procedure to inform the subject, or if the subject remains incapacitated, a legally authorized representative of the subject, or if such a representative is not reasonably available, a family member, that he or she may discontinue the subject's participation at any time without penalty or loss of benefits to which the subject is otherwise entitled. If a legally authorized representative or family member is told about the clinical investigation and the subject's condition improves, the subject is also to be informed as soon as feasible. If a subject is entered into a clinical investigation with waived consent and the subject dies before a legally authorized representative or family member can be contacted, information about the clinical investigation is to be provided to the subject's legally authorized representative or family member, if feasible.
(c) The IRB determinations required by paragraph (a) of this section and the documentation required by paragraph (e) of this section are to be retained by the IRB for at least 3 years after completion of the clinical investigation, and the records shall be accessible for inspection and copying by FDA in accordance with § 56.115(b) of this chapter.
(d) Protocols involving an exception to the informed consent requirement under this section must be performed under a separate investigational new drug application (IND) or investigational device exemption (IDE) that clearly identifies such protocols as protocols that may include subjects who are unable to consent. The submission of those protocols in a separate IND/IDE is required even if an IND for the same drug product or an IDE for the same device already exists. Applications for investigations under this section may not be submitted as amendments under §§ 312.30 or 812.35 of this chapter.
(e) If an IRB determines that it cannot approve a clinical investigation because the investigation does not meet the criteria in the exception provided under paragraph (a) of this section or because of other relevant ethical concerns, the IRB must document its findings and provide these findings promptly in writing to the clinical investigator and to the sponsor of the clinical investigation. The sponsor of the clinical investigation must promptly disclose this information to FDA and to the sponsor's clinical investigators who are participating or are asked to participate in this or a substantially equivalent clinical investigation of the sponsor, and to other IRB's that have been, or are, asked to review this or a substantially equivalent investigation by that sponsor.
[61 FR 51528, Oct. 2, 1996]
And now we go to USA lawyer, Attorney Thomas Renz and his interview on Bannon's War Room.
Episode 1,619 – Beijing Olympics Fail; Legal/Financial Investigations Of Big Pharma
https://rumble.com/vu5amo-episode-1619-beijing-olympics-fail-legalfinancial-investigations-of-big-pha.html

ROUGH TRANSCRIPT (start at 18:15)
ATTORNEY THOMAS RENZ: We have to get it to the public and that is where the War room is so important.
Se are going to be submitting this to a case in Alabama. We are going to be submitting ths to a number of different places in the military, ahhh I guess law enforcement world. And we are looking to bring this into the civilian law enforcement as well. There is no question as to what is happening. These are major crimes and you know Steve, I don't know if you have got this but we just yesterday, dated February 4th, got a document from the CDC that re-affirms everything we said last week when we said they know this. If you are interested that document actually says it is was in the meeting yesterday, it was presented yesterday it says the CDC is working to monitor these things and they are monitoring the DOD data. Which indicates to me, I don't know if you have heard the DOD s response? DOD to me has committed fraud and conspiracy. They have said there baseline data from 2016 to 2020 was wrong. They didn't notice it until we pointed it out in the whistle blower testimony. But some how even though they didn't notice it, it magically got corrected in 2021.
I mean seriously, How stupid do they think the American people are?
STEVE BANNON: What about adjudicating this. What about Alabama? (21:40)
RENZ: We have a case in Alabama where we are challenged the EUA authorization of the vaccine….. Balance of harm tests…. Generally you have to show more benefit than injury… we are also challenging on mis branding, because the CDC changed the definition of vaccines so they could call these gene therapies a vaccine. BTW Pfizer and Moderna have admitted they are gene therapy in their documents. And we have challenged it on several other fronts so that's in court. This document and all this DOD stuff just came to us. We have declarations under penalty of perjury and those declarations will be submitted to the court. They are getting updated right now because we've had this new data come forward related to this…. We have been working with attorneys all over the world and around the country… and we have been getting this data out and we are giving it to anyone who wants to use it anywhere they can. And we believe it will help. We have to find the right court like you said. Until we find a court that is willing to listen and have an evidentiary hearing, it's tough. We are going to have more info on that coming up…..
STEVE: asks about military JAG system and Senator Johnson. Senator Johnson first.
RENZ: The problem for Senator Johnson is he is not getting enough support from other Senators. He has gotten NO RESPONSE from anyone else [including Rand Paul but he does not say that.]
STEVE: What about JAG? [24:50]
RENZ: Since the data has only been out for a week or two, we are working thru a number of JAG officers….. I got another letter this week…. From all places the Texas National Guard, one of the people there saying they are going to reject all the religious exemptions and we don't want doctors giving medical exemptions. They actually say they view it as a COMMAND ISSUE and not a medical issue. So if a doctor thinks a soldier should not have this for a medical reason, they are to shut-up and take orders according to this document. We submitted that to Senator Johnson as well as some others.
This is a disaster in the military and they have created a situation where it is very very difficult for our solders to fight this. We do however have quite a number of military personnel stepping forward. And quite a number of JAG officers and others who, because of the publicity we have gotten on this, in the last week or so, are now wiling to step up and do something so we'll see.
It goes on to Edward Dowd about the insurance industry data about unexpected deaths in working age people from there. Steve Bannon mentions that Zero Hedge covered the information given too. Suicide? How Some Life Insurance Companies Are Dealing With Experimental Vaccines Deaths
A very informative earlier video from the War Room showing the DOD changing the data from Thomas Renz. It also has Ed Dowd, a Financial guru who worked for Blackrock…. Yeah, Blackrock. He is calling out not only the vaccine manufacturers but the FDA for massive FINANCIAL fraud similar to ENRON. The video also has an interview with Dr Malone.
From 27:00 to 35:15 minutes
https://rumble.com/vtkou8-episode-1602-the-big-short-pfizer-and-moderna-the-new-enron-are-criminal-ch.html
-GC
---