Two weeks to flatten the curve….
Two years later:
The Republican Guard Prepares Offensive Weapons Against MAGA Influence – The Right Wing of the National UniParty Begins Assembling
Yes, it's SD from OT, but he reports what is being missed:
With the Sea Island professionally Republican convention completed we now enter that time in Republican politics where the people who assembled for the gathering begin to seed the next election narrative. The timing is not coincidental, yet few people pay attention, that's where we come in.

The backstory on last week's Sea Island meeting IS HERE. We all know these people, though sometimes we can be distracted by their Machiavellian schemes and manipulations. Exactly on cue, the Associated Press steps up to deliver the advanced revelations of the quiet discussion:

(VIA AP) – Maryland Gov. Larry Hogan is planning trips to Iowa and New Hampshire. Rep. Adam Kinzinger, R-Ill., is considering a rough timeline for a potential presidential announcement. And allies of Rep. Liz Cheney, R-Wyo., are openly talking up her White House prospects.

More than two years before the next presidential election, a shadow primary is already beginning to take shape among at least three fierce Republican critics of former President Donald Trump to determine who is best positioned to occupy the anti-Trump lane in 2024.

Their apparent willingness to run — even if Trump does, as is widely expected — represents a shift from previous years when "Never Trump" operatives failed to recruit any GOP officeholders to challenge the incumbent president. But with the 2024 contest almost in view, the question is no longer whether one of Trump's prominent Republican critics will run, but how many will mount a campaign and how soon they will announce.
Please visit OT for the rest of the piece.
It looks like the good little globalists are going to give it a shot: staying in power.
This is not something new in America. In the 1960s, such machinations were noticed by a prelate. This quote is part of the answer. When the globalists make their moves, it is almost always in the mode of leaving God out of the equation.
[Archbishop Fulton] Sheen said, "Patriotism is a virtue that was allied to the old virtue of the Greeks and Latin called pietas, meaning love of God, love of neighbor, love of country. And when one goes out, all go out. When we no longer have love of God, we no longer have love of country."

Sheen continued, "We started our country with a revolution. Revolution is in the air today. In fact, the arguments, today, are that we started that way, why not continue it? We do live in America with a revolutionary tradition. But the question is, what kind of revolution should we have?"

He then tells the story of a soldier who fought at Concord. The soldier was asked why he fought, why he went to Concord. The answer came, "For one reason, that we might govern ourselves." Sheen goes on to say, "Now, what's the revolution of today? VIOLENCE! Violence just for the sake of violence … the new type of revolt, which involves the destruction of everything in the past. And these people who are actuating violence today, claim they are in line with the American Revolution. THEY ARE NOT!"

The point Venerable Fulton Sheen makes is that our nation was founded, and has thrived, by the understanding that our rights and liberties come from God. The revolution he was viewing in the 1960s, and we are seeing reenacted today, is a rejection of God, in favor of man.
Yes, we the people are revolting, albeit quietly at this point. So far, we have not given the globalists a reason to really crack down on us here in the USA. Why? Well, January 6, 2021, is part of it. So is the matter of mass surveillance as explained by BioClandestine and Anonymous Conservative in any number of his posts.
Vox Day looks at the failure of the Canadian Convoy to accomplish anything. The biggest problem we face is people presenting this narrative that our problem is we face bad leaders, or corrupt leaders, or even "the Elites" who are bent on dominating us. It feeds into this natural sense that you meet your enemy on their battlefield. So Trudeau is the enemy, and you go to Ottawa and face him down. But the truth is, if you see "them," they are not the real enemy. They are a distraction. The real enemy is thus far unknown to us. It is a shadow, it is a gust of ether, that evaporates into nothing when you look at it, because that is how this enemy is designed. It is a covert intelligence operation, and it is organized. Read Vox's account, and then understand that on the other side were intelligence professionals who had surveillance files on everyone present, flowsheets showing interrelationships among convoy members, a plan to infiltrate the right people into the right places to create chaos, and more importantly they long ago seized complete situational awareness and control over government. They knew everyone in government, had decades of surveillance files on all of them, blackmail on probably all of them, and they installed all of them in office in rigged elections. The real battlefield, is the political establishment, not the hearts and minds of the people. The real war, should have been to infiltrate all those truckers into government positions, political parties, local politics, and to expose the other side's surveillance to the people. Instead everybody drove to Ottawa and spent a week sitting around in their trucks, hoping people whose votes don't even count would like them. It was the completely wrong battlefield. We are in an intelligence war. Until that is exposed by exposing the surveillance, nothing will change.
And that is the main issue we all seem to face. A surveillance state that we didn't vote for is hiding among us. They don't want the patriot sorts in the government at all, so the fix is in to keep the globalist WEF trainees from "losing" at the polls even as we try to keep the protest and revolt peaceful and non-violent.
However, it would be short sighted to claim that the convoy(s) achieved nothing. If anything, they reminded the globalists that the people are no longer asleep completely.
Meanwhile:
And guess what. The Freedom Convoy is still a thing.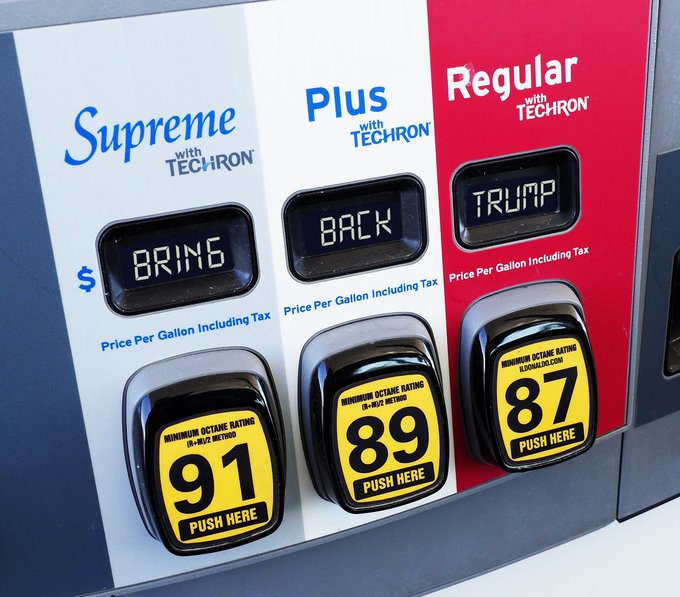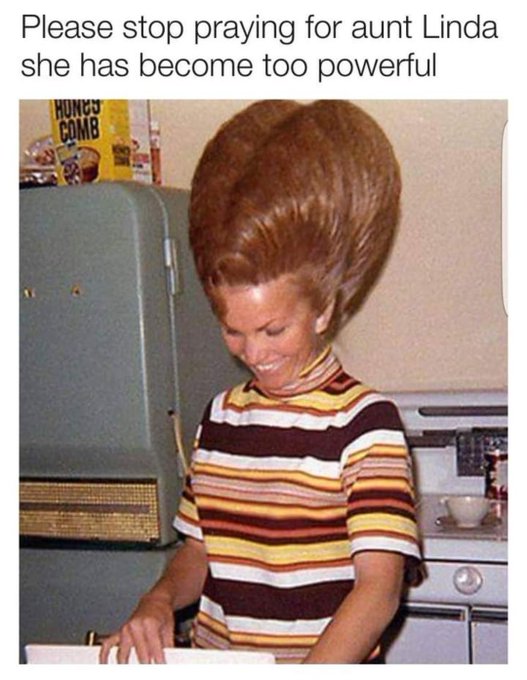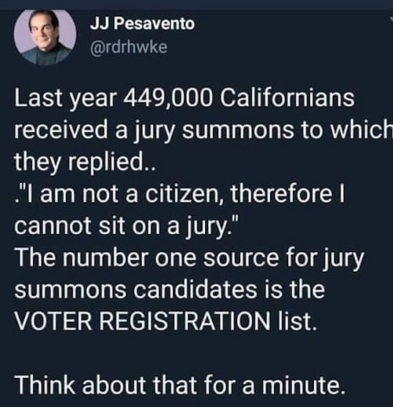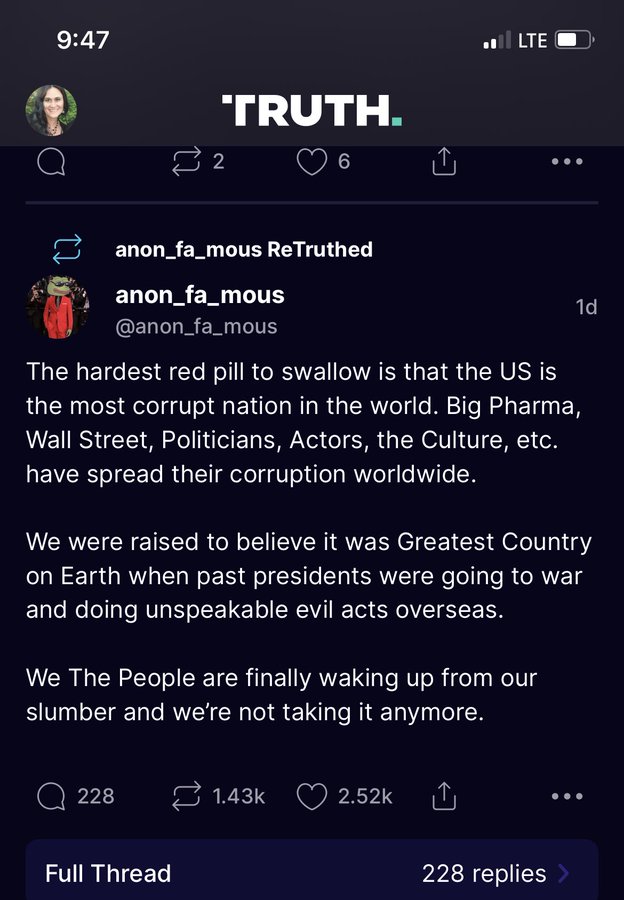 Have a good day y'all.
(I don't remember who brought this to a daily in the comments, but thanks.)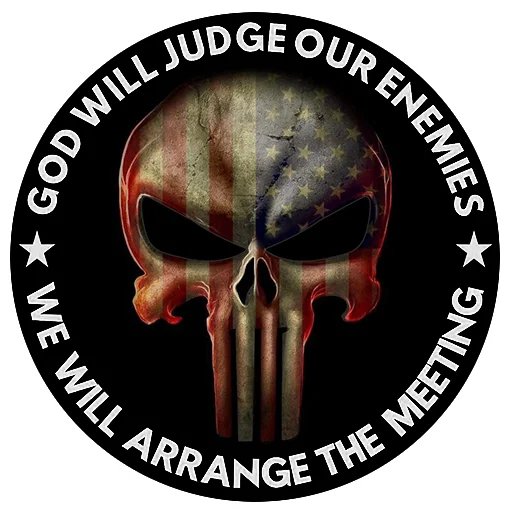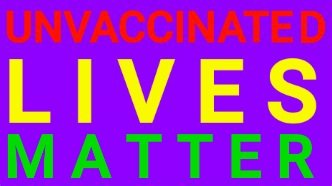 And, of course, the obligatory George Carlin: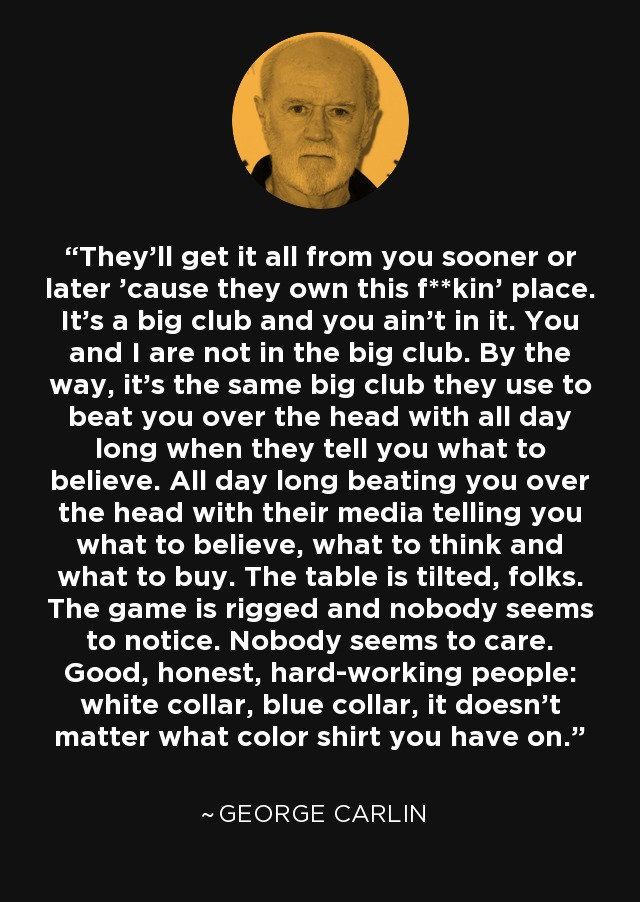 Per the Boss: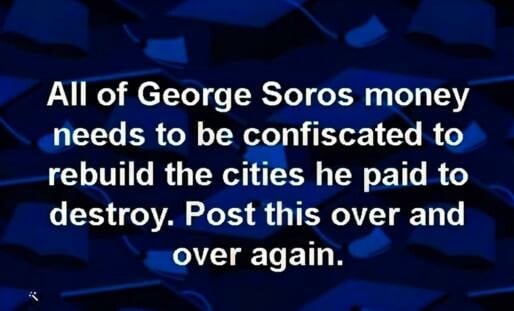 And now for the obligatory message from our sponsors:
Here at the Q tree we believe in the concept of CIVIL open free speech and the discussion that fleshes out ideas. When commenting and participating in the OPEN discussion on this thread all comments MUST NOT CONTAIN personal threats, baiting, name calling, or other anti-social words fomenting hate, violence or destruction. Our host Wolfm00n has strict rules about that.
Fellow tree dweller Wheatie gave us some good reminders on the basics of civility in political discourse:
No food fights.
No running with scissors.
If you bring snacks, bring enough for everyone
Please, stock up on blanks for celebratory gunfire, be ready to swing from the chandeliers…and no messing with the nuclear weapons.
Please remember to remain locked and loaded and ready for trouble should the insurrectionists try to invade your space.
Those who have things to say that do not fit the generally accepted limits of "civil" discussion, Wolf has provided a venue known as the UTree. You're welcome to visit over there and say hi to anyone hanging out over there. The "Rescue Thread" is also over there. In the event a rendezvous of the tree is needed, please check it out, as well as the newest rescue venue.
Auntie DePat's requests:
If you see something has not been posted, do us all a favor, and post it. Please, do not complain that it has not been done yet.
The scroll wheel on your mouse can be your friend. As mature adults, please use it here in the same manner you would in avoiding online porn.
Thank you so much for any and all attention to such details. It is GREATLY appreciated by more than one party here.
One other vital note:
Please, review these rules that our host Wolfm00n outlined toward the beginning of the growth of the tree itself. it won't take long.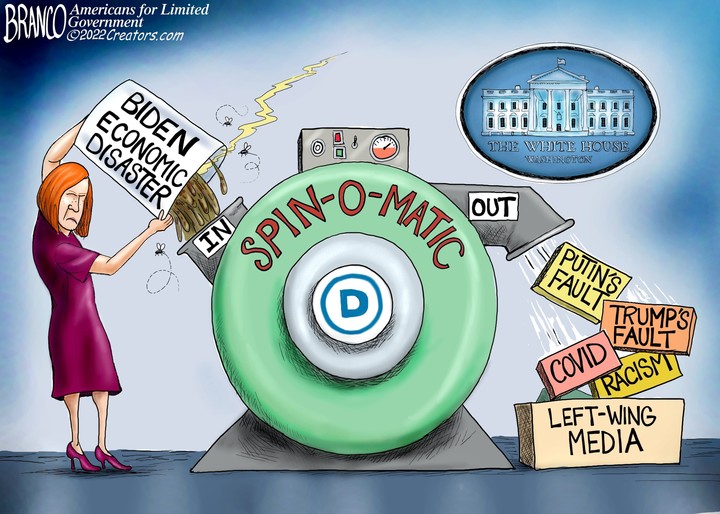 __________________________________________________
MATTHEW 20:17-28
17And as Jesus was going up to Jerusalem, he took the twelve disciples aside, and on the way he said to them, 18"Behold, we are going up to Jerusalem; and the Son of man will be delivered to the chief priests and scribes, and they will condemn him to death, 19and deliver him to the Gentiles to be mocked and scourged and crucified, and he will be raised on the third day." 20Then the mother of the sons of Zeb'edee came up to him, with her sons, and kneeling before him she asked him for something. 21And he said to her, "What do you want?" She said to him, "Command that these two sons of mine may sit, one at your right hand and one at your left, in your kingdom." 22But Jesus answered, "You do not know what you are asking. Are you able to drink the cup that I am to drink?" They said to him, "We are able." 23He said to them, "You will drink my cup, but to sit at my right hand and at my left is not mine to grant, but it is for those for whom it has been prepared by my Father." 24And when the ten heard it, they were indignant at the two brothers. 25But Jesus called them to him and said, "You know that the rulers of the Gentiles lord it over them, and their great men exercise authority over them. 26It shall not be so among you; but whoever would be great among you must be your servant, 27and whoever would be first among you must be your slave; 28even as the Son of man came not to be served but to serve, and to give his life as a ransom for many."
"Do not be afraid to take a chance on peace, to teach peace, to live peace. Peace will be the last word of history" – St. Pope John Paul II
Holiness is this profound contact with God, becoming a friend of God: it is letting the Other work, the Only One who can really make the world both good and happy. — Benedict XVI
As always, prayers for the fight against that which seeks to enslave us are welcome.
Please include: President Donald Trump, the Q team, our soldiers in the field, special forces, tactical units, first responders and those working behind the scenes…and any and all people with family members in the hospital, COVID or not.
And…members of the QTree who no longer participate for one reason or another.
It is quite clear, as per Wolf's message from July, that we are under spiritual attack. Building up a robust arsenal of prayer and discipline is a must in fighting the enemy and his minions.
In that spirit, the Prayer to St. Michael the Archangel from Tuesday's threads, and the Breastplate of St. Patrick, not to mention the Litany of Humility are favorites recommended by exorcists in spiritual warfare.