DENVER –The Denver coroner identified the woman killed when a hit-and-run driver struck her in a crosswalk as Karen King.
Her husband, a judge from Alabama, and daughter were also hit in the intersection of Martin Luther King Boulevard and Quebec Street on Thanksgiving night. That information is according to news reports and a Facebook message from another judge in the 10th Judicial Circuit in Birmingham, Alabama.

Fox31 Denver
Just sayin'.
First I saw this…..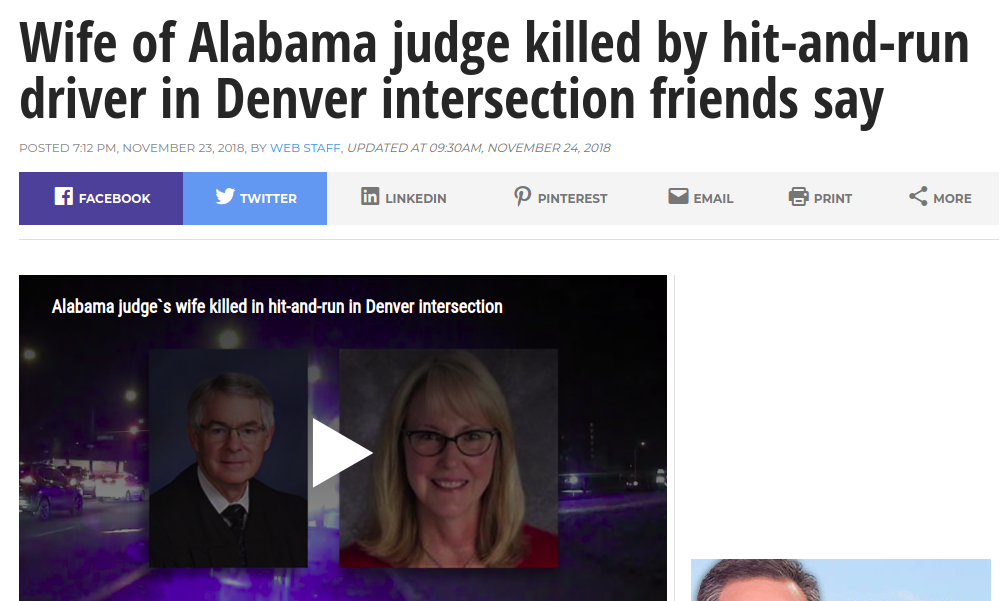 Alabama?  Very interesting.
Do I think it's suspicious?  Yes.  Here is why.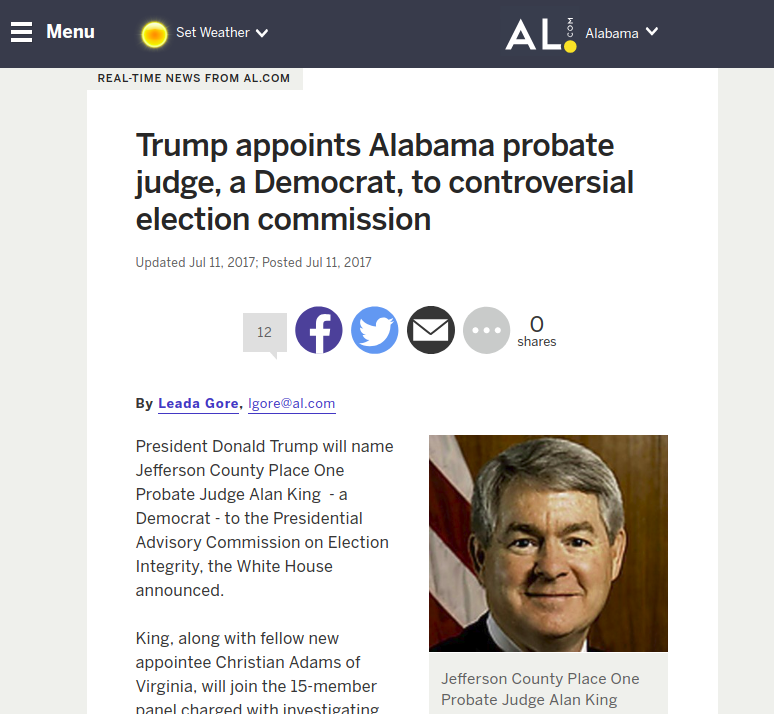 https://www.al.com/news/index.ssf/2017/07/alabama_probate_judge_named_to.html
President Donald Trump will name Jefferson County Place One Probate Judge Alan King  – a Democrat – to the Presidential Advisory Commission on Election Integrity, the White House announced.
King, along with fellow new appointee Christian Adams of Virginia, will join the 15-member panel charged with investigating the president's claims of voter fraud in the 2016 presidential election. Officials in 44 states have expressed reservations about the panel's request, which includes names, addresses and birth dates of all registered voters, as well as their political parties, the last four digits of their Social Security numbers and voting history dating back to 2006.

AL.com July 11, 2017
Time to start researching, people.
W