You can do a lot with zero – and yet it's nothing.
"Mueller Time" is likely going to turn out a whole lot different than anybody expected.
Watching the comments on this Twitter thread was fascinating. All of those liberals saying that Flynn had "flipped" on Trump.
And yet, there was a certain hesitation in their tone. Less certainty than usual.
Yeah. Now they have a value for Flynn. Zero. But they don't have a number for Trump.
I do.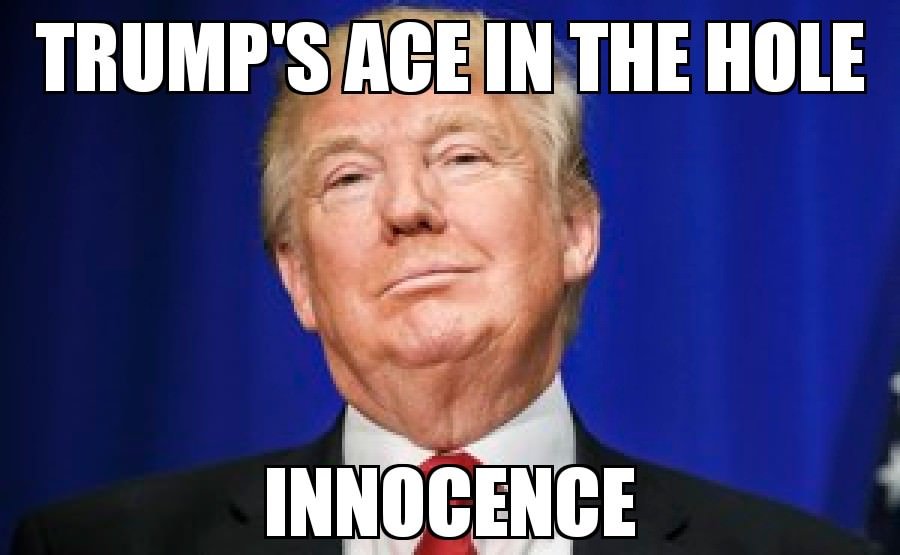 The zero property. 0 + 0 = 0.
Flynn's ZERO and Trump's ZERO add up to a BIG, FAT ZERO.
Now – I'm not so sure that Mueller won't try to say that the FIRST zero and the SECOND zero are different. His JOB – his Comey-to-Rosenstein hand-off JOB was to say that TRUMP'S number isn't zero. That it's something else. To FIND something or CREATE something.
Unfortunately for Mueller, there is a problem. THE STORM KNOWS.
And before that, THE CALM BEFORE THE STORM KNEW.
Do you think for a second that Trump actually stepped into it, KNOWING what Obama was up to?
Of course not.
The MEDIA can say whatever it wants – and THAT was the plan. But if people are listening to what comes out of a courtroom, and not just the media, then the MUH RUSSIA sub-plan of the Vast Left-Wing Conspiracy just falls apart.
0 + 0 = 0.
They're gonna have to live with it.  "Grab 'em by the pussy" is NOT a crime.  And even if it was, it's not nearly as much of a crime as the conspiracy to get Trump to say it on tape for the purposes of political blackmail.
Sadly, one of the prime witnesses to THAT one just died.
NOW – let's talk about something that may have come out in the Flynn testimony – the URANIUM ONE SCANDAL.
You see, I've found something interesting about it.
MARKED MONEY.
But not the USUAL marked money.
If you're Russia, and you need to OWN Hillary Clinton in a bribe, how do you do it?
Marked money.
But what if there is no CASH – no CREDIT CARDS – nothing but NUMBERS flowing through banks?
You MARK NUMBERS with NUMBERS.
Let me explain.
You see, I just noticed something now, when I wanted to symbolize that Hillary does NOT get:
0 + 0 = 0.
I wanted to use a number for URANIUM, as in URANIUM ONE. So perhaps I could say:
0 + 1 = 1
for Uranium One.  In other words, fake innocence + Uranium One = NOT INNOCENT.
Or I could use a commonly known number for uranium isotopes, like:
0 + 235 = 235
or
0 + 238 = 238
because 235 and 238 are ATOMIC WEIGHTS (actually ATOMIC MASSES, to be exact) of two very important ISOTOPES of uranium.
This doesn't have any REAL meaning.  I'm just being cute with numbers.  I love math – even the simple stuff.  What can I say?  In some programming constructs, ZERO means Yes or No and ANY other number means the opposite.  It seems weird, but after a while, it really seems beautiful.  You can say that ANY and NONE represent YES and NO.
But then I decided that maybe I would use the amount of MONEY that Hillary Clinton GOT for all that uranium she gave to Russia in the Uranium One Scandal: 146 Million Dollars.
This rather odd even number (146 M) has been bandied about for a long time now.  People on Twitter are intimately familiar with it.
But then I noticed something even more ODD.
238 = 92 + 146
In other words, if I subtract 146 from 238, I'm left with 92.
Well, 92 is the ATOMIC NUMBER OF URANIUM.
So uranium 238 has 92 protons and 146 neutrons.
In other words, RUSSIA MARKED THE AMOUNT OF MONEY.
Marked with the identity of what it bought.  Putin quite literally paid by the neutron!
The uncommon number 146 is the difference – the weird, exact difference between the ATOMIC NUMBER of uranium, and the ATOMIC MASS of its most common isotope.
In this picture showing fission of uranium 235, where you see 235 over 92, like a subtraction problem, just subtract 92 from the 235 above it.  The result?  143.  But for the more common isotope of uranium, that number would have been 146.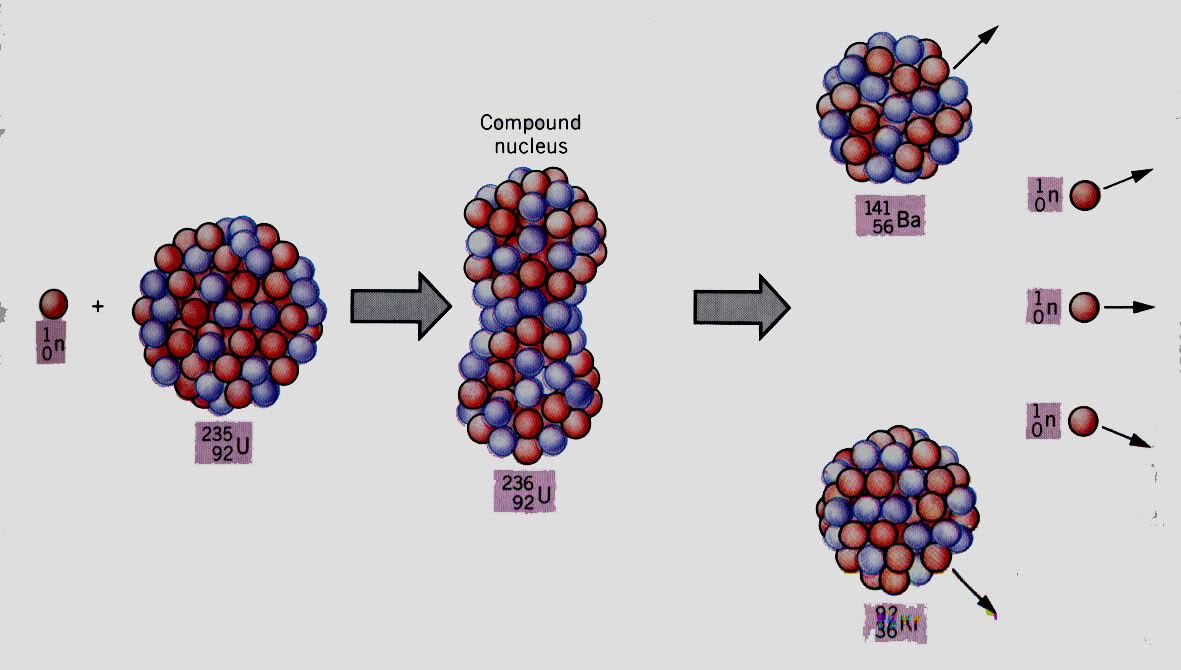 Now – it doesn't matter whose bright idea that number was, but my guess is that it was Russia's way of OWNING Hillary.  I know that Q says that "their symbols will be their downfall", and that sure seems like a possibility here.  It IS a symbol, but that symbol was, in my opinion, a hidden way of potentially reminding Hillary who was in charge, if she ever got cocky and said she could DENY the Uranium One payoff.  No WAY old brilliant Vladimir Putin is going to let THAT happen.
Right?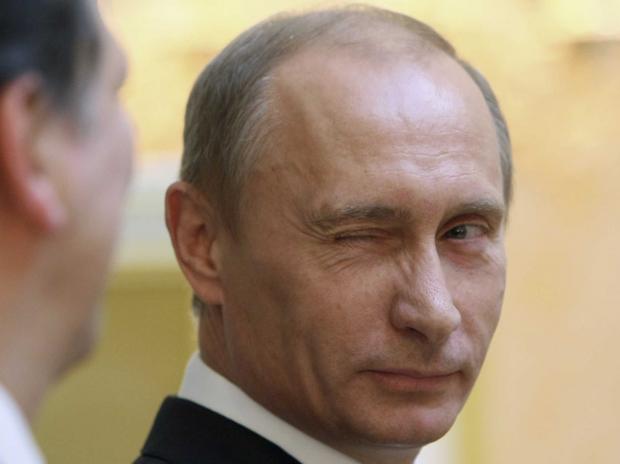 I imagine there was some negotiation that landed on Russia's final offer they knew all along – the scary give-away number – 146 – that could always be used by Russia to psychologically prove what the money was for, if Hillary tried to deny it.  And if there was no negotiation – just a promise of "near 150 million – enough less not to look dangerous", then 146 million is perfect.
Save 4 million and own Hillary! What a deal! 😉
Who knows?  This could just be more "Q numerology" – much of which is highly questionable (particularly what originates with the less logical followers).  Nevertheless, I think I MAY have a somewhat plausible theory here. Vlad is a tricky one!
We may never, ever, truly know.
Numbers are beautiful.  But they never forget.
People come, people go.  Worlds come, worlds go.  Universes come, universes go.
But numbers.  Eternal numbers.  Only G_d could create such beauty.  And such truth.
W