I spent two days working on this post, and just trashed the prior, many-page version.
WHY, YOU MIGHT ASK.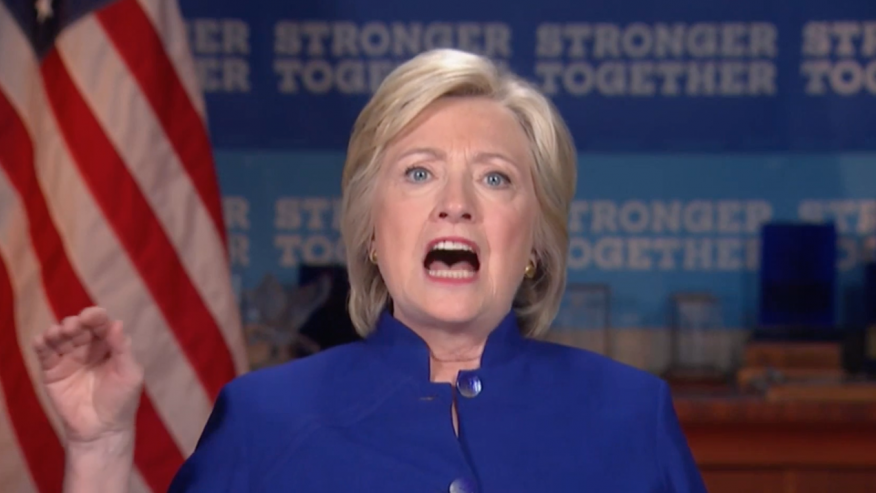 Simple. Because I was beating around the bush. I was not getting to the POINT.
THE POINT: A town full of Trump-supporting Republicans in MAGA country was TRICKED into funding the GREEN NEW DEAL.
I don't want to RAT OUT all the players here – but I do want the M.O. to be known to all of MAGA and the White Hats. Thus, I'm leaving things somewhat anonymous. But I am figuring that the White Hats and Trump administration will quickly figure out who I'm talking about.
A CASE STUDY by the GOP should prevent it from happening again.
It is probably too late for the Republican town in question. Residents of that city have THREE WEEKS LEFT to "opt out" of their aggregation scam. Most will not. The SCAM was successfully pulled off. A Republican city in the Trump-supporting rust belt is now going to pay for Soros-backed "green energy" with their (ultimately) higher energy bills. They will THWART the Trump agenda, HELP China, and very likely fall for the NEXT scam from the Democrats.
The great IRONY is that people voted for exactly the opposite. They wanted LOWER ENERGY BILLS, with some incidental support for "clean energy". That is what it LOOKED LIKE when they were VOTING FOR IT.
AH-AH-AH! Wishful thinking! BE CAREFUL WHAT YOU VOTE FOR, REPUBLICANS.
What they GOT – revealed in the FINE PRINT on the LAST PAGE of the FINAL NOTIFICATION – was 100% WIND energy, endorsed by a TIDES-FOUNDATION-APPROVED NGO in San Francisco, and – oh – it's going to be somewhat cheaper because the whole city was forced into it.
THAT is your "aggregation" savings. The same savings that the Soviet Union got when they "aggregated" to a single version of every consumer product.
That is the REALITY of "aggregation" when the SOURCE (100% green energy) is LOCKED IN at the beginning of the equation (my guess), unbeknownst to voters. And the energy company – which obviously makes more money on people paying extra for "boutique energy" – is ALL IN on the scam.
How do I know that 100% Green New Deal energy was locked in from BEFORE THE INITIATIVE was ever sleazily (mis)represented to voters? FOLLOW THE CANDIDATES. This GND-supporting scam was planned LONG BEFORE IT HAPPENED, in my opinion.
See how that works? Technically, it's ALMOST the same thing as what people THOUGHT they voted for, but there is a CATCH. It's just a matter of PRIORITIES which were not spelled out clearly during the SALE. People ASSUMED that "cheaper" might have some chance against "greener". But by letting people ASSUME that wrong idea, there was BAIT and SWITCH and here we are.
The voters of the city were SOLD on wording, repeated OVER and OVER, in a very particular weaponized order: cheap first and clean second. People ASSUMED that this meant something – that "cheap first and clean second" is what they were getting. That CHEAPER wasn't necessarily subordinate to GREENER.
Never ASS U ME.
Sorry. Read the fine print. On the last page. Of the final notification. A month before people are automatically opted in. THEN – if you're sufficiently suspicious of SOCIALISM – you might "do the math" and realize that it doesn't add up for "cheap first and clean second", which was merely implied and not STATED CLEARLY. No. It adds up for "CLEAN" FIRST and cheap maybe, which FITS THE WORDING LEGALLY.
It is "green energy" and then there is some savings because the whole city got roped into it.
CLEAR?
Trust me – this initiative could have NEVER passed if the people behind it had been completely honest and transparent about their intentions with the ENTIRE ELECTORATE.
The beauty of the scam is that people were TOLD what they were going to get, but careful wording and sneaky psychology were weaponized to let people imply things that were not actually true, and were never contradicted clearly. Cynically, there is likely no recourse, because I will bet the lawyers made sure it is all within the letter of the law. "By the book", as OBAMA would say.
Socialists. I know we're not supposed to hate them, but Lord, it is hard not to do it.
There is some possibility that a sufficiently smart CLASS ACTION SUIT might succeed in striking this down, but I'm not counting on it. Better to just WARN the Trump administration that THIS is how the Democrats are now fighting at the local level.
Of course, maybe the DOJ has something to say about this, too.
Yeah. SNEAKY DEMOCRATS. This is WHY scams work – because the MARK is afraid to go to the COPS on it. They all wanted SOMETHING FOR NOTHING – cheaper energy bills simply for a VOTE – and they got TAKEN.
Better, in my opinion, to LEARN from it – and make certain that Republicans realize a sad new truth:
"AGGREGATION" is CODE for "SOCIALIZED".
Energy aggregation which is SECONDARY TO SOURCE is a TRICK to sell you on SOCIALIZED GREEN NEW DEAL ENERGY.
Now – I could go into the specifics of WHO, WHAT, WHERE, WHEN and WHY. But rather than do that openly, I have decided that it's better to let the WHITE HATS – and particularly the WHITE HAT LAWYERS and WHITE HAT POLS – take care of this one.
QUIETLY.
STEALTHILY.
CLEANLY.
Let me give people a HINT.
The problem is RADICAL RINGERS in CITY COUNCILS. I watched this one from the beginning, and it is CLOWNSVILLE, in my humble opinion. Something is very NOT RIGHT with how this happened.
There. Under 1000 words. Let's hope that the RIGHT PEOPLE see this.
W