Intro: Comey's Giant Plot
I'm surprised it took me THIS LONG to see how Comey's multi-layered scam worked, but hey – James Comey is one slick bastard, as you can tell from his long and complex play against President Trump.
Why, Comey's REALLY BIG PLOT is still unfolding right now. His CRAP is of an almost unearthly complexity. In some ways, it has to be, because the RESOURCES available to pull off his stuff are now geographically diminishing. Not all of the FBI is dirty. But there are still enough dirty resources, nationwide, to pull off false flags, and to achieve necessary timing.
That's kind of impressive.
This isn't new. We have literally gone through YEARS of the Comey plot. And I honestly think that the most MURDEROUS MOMENTS are yet to come.
In FACT, maybe arresting that guy wouldn't have been such a bad idea. Just sayin'. Cuz there gonna be more bodies, if you catch my drift. He ain't one to give up so easy.
I thought it was hilarious that this Devin Nunes interview appeared in my feed at the moment of writing, because this is EXACTLY what I'm talking about.
"The IG report, even though it didn't lead to a prosecution, it's a tremendous amount of evidence that would build into the case that we've been making that there was in fact a conspiracy here, and that is what the Justice Department should be looking at — conspiracy to break many laws."

Devin Nunes
A conspiracy? You don't say!
And Nunes is just talking about the OTHER end of the conspiracy – the EARLY part. The FAKE FISA and BOGUS IMPEACHMENT plots. The part BEFORE they put the pedal to the metal on guns and mass murders, because they realized that basic impeachment on Russian collusion was DEAD.
Sorry, Comey. We're keeping both our POTUS *AND* our Bill of Rights. ALL OF IT.
The part of Comey's FBI conspiracy that's going on now – the "hit Trump on guns to attack his base" conspiracy – THAT is actually part of the larger Comey FBI conspiracy, but we have to look more closely to see how it's all supposed to work.
So let's look more closely, shall we?
---
The Comey FBI *NEEDS* Red Flag
It's the little details that pay off and blow their scam. Just like their "take of the winnings" on Walmart convinced me that the FBI itself REALLY IS the one pulling off the events here, trying to change America, and humanity, so I just realized that Oregon anti-ANTIFA Red Flag Poster Boy (hereafter just RFPB or Red Flag Poster Boy) is also a device used in the "take" of the pot – their COLLECTION – their GOAL.
They NEED Red Flag – that microscopic but ever-present BREAK in due process through which arbitrary arrest and legal-illegal manipulation of the individual is possible. And they will do anything – ANYTHING – to get it.
Everybody KNOWS it, but very few can PROVE IT.
Let's just say I can open the MALL DOOR to the proof, and BETTER MEN (and maybe some WOMEN) can send in a team to collect the evidence.

Oh, look. Somebody is ALREADY AT THE MALL.
POLITICS. The FBI is not just politicized. The functional FBI are now ALL-OUT POLITICS to stop Trump – but ingeniously hidden underneath the best excuses our tax dollars can buy.
MEANS, MOTIVE, and OPPORTUNITY – my three muses – just NAILED the Comey FBI. Yeah, it's circumstantial, but it JUST. KEEPS. ON. HAPPENING.
Grow up. They're DIRTY.
Sorry – the FBI is politicized beyond redemption, and needs a cleaning that maybe only Hercules or THOR can deliver.
SO – let's get down to explaining what is going on.
---
Introducing Red Flag Poster Boy
You don't WANT to look at him too closely. He's too much like us. THAT is psychology. Really, really GOOD psychology. But you NEED to look at him closely to SEE THE SCAM.
It started with this tweet.
https://twitter.com/JackPosobiec/status/1169226684861767681
AW – suddenly VYSOTSKY'S EVIL CREATION – Portland ANTIFA – is the VICTIM!
How did THAT happen? LOL. Yeah, right.
Horrifying to think that fake criminologist Stanislav Vysotsky – AUTHOR of Rose City Antifa, might actually be in CAHOOTS with the REAL FBI.
First of all, we've gotta get honest on this Posobiec distortion to see what's really happening. This is actually kinda interesting.
Now, I love Jack "Disinformation" Posobiec because – well – there are few MAGA pot-stirrers as proficient as he is. Posobiec will tell you the right thing for the wrong reason, or the wrong thing for the right reason, and it is impossible to say which. And it all looks accidental, but you KNOW it's intentional, and you NEVER know exactly why.
The KING of conservative clickbait who can never get called on it. He's SLICK.
Here, just look at THE DIFFERENCE between what Posobiec says and what the article says.
What Jack Posobiec says:
The FBI, using Oregon's new red flag law, took a Marine's guns away after saying he would kill Antifa if they tried to kill him

Posobiec clickbait Twitter summary
Oh really? Let's see what the article says:
"If antifa gets to the point where they start killing us, I'm going to kill them next," Kohfield, 32, said. "I'd slaughter them and I have a detailed plan on how I would wipe out antifa."

reporter Shane Dixon Kavanaugh in The Oregonian
Well THAT'S not only DIFFERENT – it was stupid as hell. It's RED FLAG BAIT.
Those are NOT exactly the same thing. What Jack says, sounds like self-defense. What RFPB actually said, amounts to THREATS OF LETHAL RETALIATION AGAINST NON-PERPS.
It's a RED FLAG NO-BRAINER.
But now I'm gonna shake things up a bit. Grab the rails, people.
Posobiec is either MISSING the real scandal, or HIDING the real scandal.
Posobiec is saying that red flag did something it didn't. THAT is a FAKE RED FLAG SCANDAL. And it's not only wrong – it's SMALL POTATOES.
But what is he deflecting us from? Turns out, it would be a WAY BIGGER SCANDAL.
The scandal of "Red Flag Poster Boy is part of a larger FBI plot – PREMEDITATED – with over 30 dead – designed to push for Red Flag Laws specifically, and particularly in Ohio."
You see what I'm sayin'? We're talking a REAL scandal that could put Comey on Old Sparky, by my reckoning.
Let me explain this more slowly.
This Kohfield guy was ASKING for red flag. JUST asking for it.
No – worse. He's like the perfect poster boy for Red Flag.
With his MAGA hat, and his BODY ARMOR, and all his great lines? COME ON, PEOPLE!
So why don't the thousands of stupider losers in ANTIFA make mistakes like that?
"Oh, yeah – I remember! It's because RFPB is a PTSD human shield!"
PFFFFT! Sell me a fucking BRIDGE. Sorry. NOT BUYING IT.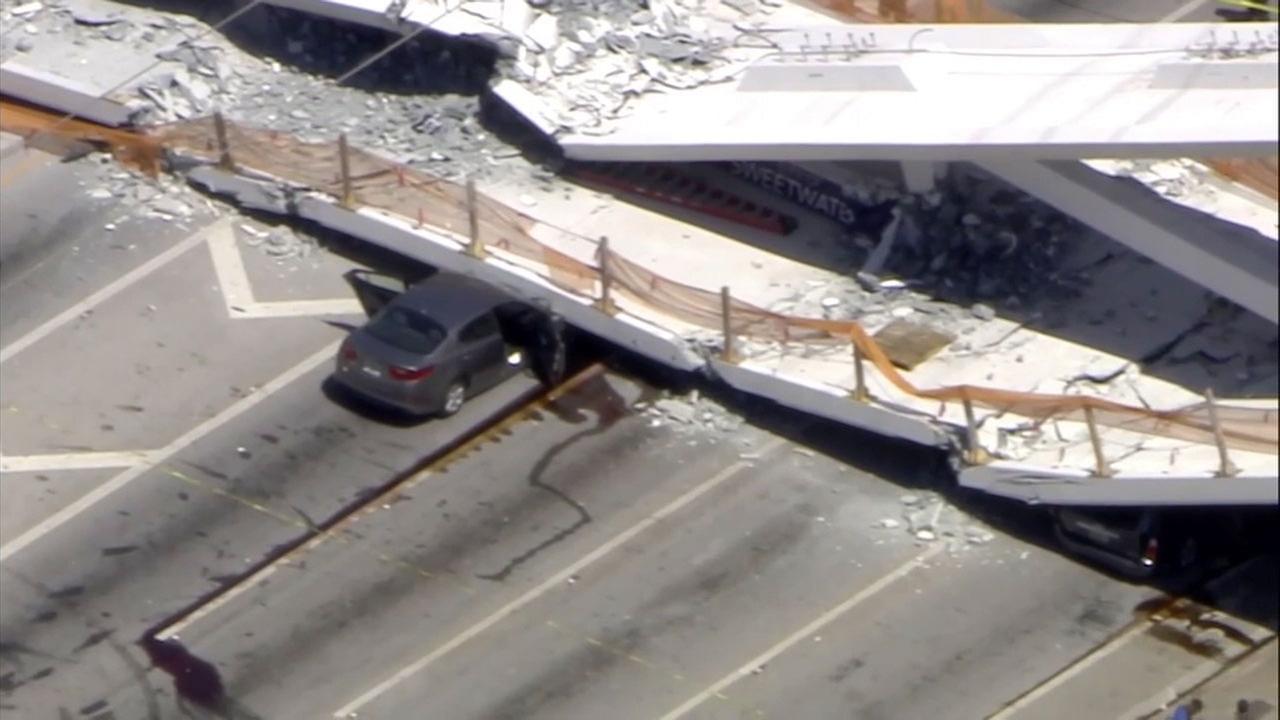 Don't be a CHUMP. This is NARRATIVE. Don't be a SUCKER. They use this crap against us like trained animals. We are BARKING SEALS to this shit.
And just like we were trained, the REALLY big secret is that they TRAINED dear little RFPB. Which I will explain below.
But wait – it gets worse.
ADD IN the fact that this guy did the following two things:
(1) Mailed "alarming stuff" to reliable ideologically and media-controlled opposition right-wing human shield Dan "More Cruz Than Cruz, More Kinzinger Than Kinzinger" Crenshaw. You know – the guy with the eye-patch that makes patriot lady VOTERS swoon.
I mean, come on. Think about it. If you're trying to DOG-TRAIN conservatives to SIT on command on RED FLAG, what's the proper VIRTUE SIGNAL?
TWO VETERANS! OH MY GOD! TWO VETS! We have to DO SOMETHING!!! OK – you've convinced me!
PFFFFT! Brainwash McCAIN laughs in MOTEL SATAN.
You seein' this shit? At all? Have I slapped you with any WAKE THE FUCK UP yet?
Oh, heck, let's keep GOING!
(2) Showed up in front of Mayor Ted Wheeler's house (YES, THAT TED WHEELER) and – wearing BODY ARMOR and using a BULLHORN – delivered CLASSIC, face-palm, eye-rolling, "red flag" rhetoric to the media.
AND I QUOTE:
Shane Kohfield stood outside the home of Portland's mayor in July wearing body armor and a "Make America Great Again" baseball cap, a large knife strapped to one shoulder and a copy of his concealed weapons permit displayed on the other.

Using a loudspeaker, he warned the right-wing activists who turned out to condemn the city's handling of recent violent demonstrations that they needed to protect themselves against their anti-fascist, or antifa, rivals.

"If antifa gets to the point where they start killing us, I'm going to kill them next," Kohfield, 32, said. "I'd slaughter them and I have a detailed plan on how I would wipe out antifa."

reporter Shane Dixon Kavanaugh in The Oregonian
Seriously, only the FBI could make this shit up. I'm sorry. It's fucking ridiculous.
It is really worth looking at the original article AFTER I've slapped you with some WTFU.
LINK: https://www.oregonlive.com/news/2019/08/an-ex-marine-said-hed-slaughter-antifa-the-fbi-using-oregons-new-red-flag-law-took-his-guns-away.html
So let's be very clear here.
Red Flag Poster Boy did EXACTLY what was needed to justify red flag laws! WOW!
WHAT A COINCIDENCE!
But just to be certain you see this, we're gonna do it in THREE PARTS:
The "events"
The "push-back"
The "justification"
The Events
Right after things cool down a bit from THIS:
And – WHOOPS – this? (Speaking of which, has FBI-DNC-SNOPES fixed this shit yet?)
AND then THIS….
Which – oh-so-coincidentally brings this crap back into Ohio, hitting a swing state, pushes back on Trump's MASSIVE rally, covers up a likely DARPA loss loose end, and gives FBI a tool to cover up Deep State's DEATH-RATTLE SCANDALS, both in Ohio and (COUGH) elsewhere (and when people find out about the human-STEM-limiting stuff, they are going to FREAK, trust me, but CA3 was WAY bigger than I thought)……
The Push-Back

---

---

---
As you can see, Red Flags were ON THE ROPES. But then LO AND BEHOLD
The Justification
Let's look at the timelines, which always get them
RFPB delivers his premeditated red flag act at Ted Wheeler's house on 7/20
Trump holds his first big swing state OHIO rally in Cincinnati on 8/1
El Paso patsy shooting at psy-op target Walmart on 8/3
Dayton MK shooting in Oregon district on night of 8/4
Ohio Governor Mike DeWine (TARGET) comes out with red flag proposal 8/5
El Paso and Dayton stories falling apart – first Q Tree article w/ patsy proof 8/6
Ted Wheeler puts out YouTube video about 1A rally violence fears on 8/7
RFPB served with ERPO to take his guns and begin 5 day eval on also on 8/7
Massive problems with red flag laws already a consensus among gun owners 8/9
Q Tree article "Top 10 Reasons Red Flag Laws Are Bad For America" on 8/10
RFPB volunteers to remain hospitalized for two more weeks on 8/12 (calculated)
PDJT absolutely DESTROYS red flag using Chris Cuomo "Fredo" tirade on 8/13
Q Tree article "Speech-Protecting the Red Flags" demands 1A guarantees on 8/14
RFPB is PREVENTED from attending Portland free speech rally on 8/17
RFPB is released from hospital on 8/27 or 8/28 (calculated)
Oregonian article on RFPB appears on 8/30
Now – when I say RFPB's commie drama on Ted Wheeler's lawn was "premeditated", I'm not talking about Red Flag Poster Boy doing any of the real premeditation. He's a tool. He's an easily manipulated patsy, just like the El Paso shooter, whose name is largely kept out of the media (compare to other shooters) because he himself is now an extreme LIABILITY to the FBI.
I will explain later how the manipulation of these patsies works. Down underneath "sources and methods", the excuse which is used to PROTECT THE SCAM.
SIDEBAR: Good GOD, I wish somebody could NUKE this shit abuse of classification – maybe Obama – oh yeah, he did – hmmmm – interesting – and yet – nothing……?
No – when I talk premeditation, I'm talking about the people who are DESPERATE to get a red flag law passed in Ohio for some reason. They even loaded up TWO mass killings to "move the center of horror" and make sure that DeWine simply HAD to roll out a red flag proposal.
I wonder why. I mean, these people would have had to have done some pretty shocking stuff – right? To kill dozens of people to get OUT OF IT? Gotta be pretty massive – don't you think?
OK, we're ready for school. I'm going to take you INSIDE a place that very few people know about, but I spent years there, biding my time, knowing it was a SCAM.
Patsy School
Let's begin by looking at my replies further down the thread under Posobiec's tweet.
https://twitter.com/WOLFM00N/status/1169347389901148161
https://twitter.com/WOLFM00N/status/1169349807946764289
https://twitter.com/WOLFM00N/status/1169351204910116870
https://twitter.com/WOLFM00N/status/1169352143255539712
You will notice that these tweets got NO engagement – or at least they don't show any. However, there is a BUG in Twitter's code, on their deceptive fake numbers of likes and replies, which gives away the fact that they had to clamp down here, and a wee bit of information on HOW. Too bad I was a software developer when I found my hidey-hole in FAKE SCIENCE. I learned what honest I.T. looks like, because I did it, so I can always spot the other kind.
Most people have not actually HAD different kinds of spies and informants around them, but – very weirdly – there are places where you find a LOT of such people. Certain parts of FAKE SCIENCE are indeed such places.
Spying is really a lot like the old "Turing test", only differently directed in what is being ASKED and TOLD. The thing is, just like "FISA works both ways", the Turing test works both ways. Normally, in the Turing test, the PERSON tries to figure out if the thing on the other side of the divider is HUMAN or MACHINE. In spying, the SPY tries to figure out if the person on the other side of the divider knows something, what that something is, and whether it's true or not.
The trouble is, the PERSON and the SPY always give up a lot of information, looking for whatever it is they are looking for, or sparking whatever FIRE they're trying to set. So if the thing on the other side of the divider is ME – it's going to ask stupid questions like:
"What is this person or spy trying to do here?"
"What information are they trying to get?"
"What ideas are they trying to plant in my head?"
"What is the PURPOSE of what they are doing?"
Now – I've dealt with a variety of informants and spies over my lifetime – many of which were really good. Some of them know I know they are what they are, or at least suspect it. That's part of the game, too. I hate to say this, but in real life, it was easier for me to have informants and spies, than it was to have real friends. And the fact is, in this world, regular people turn into informants and spies pretty fast when they're told various lies. It's just the way things are. SO – to be quite honest – I don't mind having informants and spies instead of what might be called "friends for no reason".
Spies and informants are generally very interesting people. Read some books about real spies and you'll see. They lead weirdly normal but weirdly interesting lives. They're like professional gossips, snoops, actors and bullshitters for a cause. Everybody should know at least one or two such people, in my opinion. If you know five people who seem kinda like they might be spies, then you almost certainly know at least two. One MAY be a person you suspect. The other will definitely be somebody completely unexpected.
So anyway, one of my informants/spies was really quite good. BUT – because they were asked to get or plant SO MUCH information for SO LONG – well – they gave up a lot of information.
Whoever was coming up with the biggest laundry list of things being looked for was sure worried about Trump, so we're definitely talking Deep State, for starters. But that was at the tail end of things. See what I'm saying there? You're probably getting ideas on WHO was asking the questions already. BUT – that will be your call. I have no idea, ultimately. False attribution is very important to these people. So it's all PROBABILITIES. Nothing is CERTAIN. You have to ASSUME YOU ARE POSSIBLY BEING FOOLED.
One of the things I found most intriguing was that they seemed interested in not just me, but OTHER PEOPLE. Among those other people, there seemed to be one particular group that I also fell into. And if I could characterize that group as anything, it would be potentially believable as mass shooters. Not necessarily potential mass shooters, which is a different thing, but people who others would say "yup – I can see it", after the fact.
This was obviously a very disturbing realization.
Not only that, but they seemed to:
want me on the list
want me to do, say, or think things that would in actuality "deepen me" on the list
want information that would justify me being on the list
Now – they were ABSOLUTELY DESPERATE for me to say "the N word" to this guy on the phone. They would engage in a lot of very fake talk to try to draw me into using it, which really blew their credibility, but – like I said – they were DESPERATE.
The fact is, when I was a kid, I almost never used the term, but I did once, repeating what somebody had said about my clothes, and a black friend of my mom overheard it. Trust me – I was "learned" not to use the term by what followed. Although when a black guy stole my wedding ring, I did call him that – among many much worse things.
Anyway, they just tried to get me to SAY CERTAIN THINGS, and it was really pretty pathetic. They were definitely looking for any angle to discredit me. They would just work to wear me down on the phone – trying to call late to make sure I was tired – the calls coming like clockwork – multiples of half an hour – you know what I'm saying. It wasn't about getting the truth. It was about getting what they needed or wanted. But I played along. It was kinda fun. I mean, under Obama, where was I to turn? Who could I go to? Just RIDE THIS SHIT OUT.
They wanted me to be crazy, racist, or violent – OR – and this was weird – to redeem myself in some way by being/becoming/admitting/re-envisioning myself as gay, trans or progressive.
In short, they wanted me to be politically USEFUL from a leftist standpoint – either one way or the other.
There were many attempts to influence as well. Some traps. And a couple of MK trigger tests (that will take forever to explain – not now). But – to be honest – THIS ONE was not nearly as dangerous as some of the other people I dealt with over my life. However, the "shooter background preparation" stuff – that was a bit freaky, and stayed with me.
And THIS. We need to talk about the "others on the list".
One of the other people who was "on the shooter list" – that mark was definitely NOT WISE to the informant. The mark got very weirded out and flamed out in a dramatic way. What was very interesting THERE was that the person was vociferously pro-2A but ON THE LEFT. At one time, they had a lot of positive reputation, and a lot of influence, but they began a long downward slide. So the complete and utter 2A discreditation of this person – exactly what happened – seemed very "their agenda" if you ask me. There was some China involvement on that one, too, but it's messy. VERY messy. China sneaking in is not a simple thing. It's complicated. Good China – even anti-China – will drag in bad China. For some things, the only Safe China is No China. So there was China on it.
And another person on the list also went nutso and even became a THREAT to the informant. I think that person subconsciously knew they were being messed with through information from the informant, but was swinging at air trying to fight off the craziness that was dogging them. It's a very sad thing to watch people being driven crazy, who both don't know where it's coming from, and don't know how to fight back.
It would be very plausible to just pass these two people off as normal crazies who were being WATCHED by an informant FOR the FBI, but in my opinion they were being MESSED WITH. I was WISE to being messed with – and that's why I skated through their attempted manipulations.
SO – with all that in mind as my background, let's talk about Red Flag Poster Boy.
---
Patsy Factory
Allow me to be extremely blunt.
Based on my ride in the "Deep State Patsy Wagon", I can tell you in no uncertain terms that THIS DUDE had way more DS heat and manipulation on him than I ever had. Worse still, he clearly has no clue. I could put this guy up to ANYTHING, and I'm a pretty worthless manipulator. He's a lovable FRUITCAKE. Hit him with the right stuff, and he's PUTTY.
Perfect for a little AND logic of USE THE CRAZY GUY AS COVER.
Despite what XOR SHILLS are already saying on the Posobiec timeline (yeah, it's worth a look, if you're actually at the FBI and know how XOR works. And please don't send any more of your n00bs to be members here. They might be the WRONG KIND OF YOU.)
This boy RFPB may never have ridden in the back seat of civilian cars at the tail end of the Roswell air show parade, but he was valuable as hell RIGHT NOW, and performed like a champ in giving the globo-futuro-progresso-left exactly what it wanted – individual gun confiscation AND MOAR without actual due process.
If you read the article, you will see that this Kohfield guy has the PERFECT psychology for what they wanted. He was without a doubt understood inside-out by Deep State – and he was understood LONG before they fed him to "Fake Psychiatry" for his "evaluation".
There are days I don't know whether to laugh or cry about something, and this is one of them.
Time to be VERY honest.
The very IDEA that this dude – fully monitored through informants and understood by what we might regard as 28th century mental science – then USED like nobody's business based on that science – and finally – when they've gotten the political manipulations of humanity that they needed – was FED back to dopey 21st century psychiatry for his witch-doctor evaluation….
OMG – it's JUST. SO. CYNICAL.
The people who gave him those 20 days of evaluation have NO IDEA about the criminalization of psychiatry and psychology – much less psychiatry and psychology that would seem like it's from the FUTURE. But based on what was done in CA3, THAT is what we're dealing with. Humans understood at THAT level. REPRODUCIBLE. PREDICTABLE. LAB MICE.
The thing that I learned in FAKE SCIENCE is that our local masters developed a kind of patronizing attitude toward us. They didn't care what we were doing. Why not? Because we were a FRONT. We were CIGAR STORE INDIANS. That is all.
REAL SCIENCE – the crap they USED ON US – and everybody else – is way ahead of whatever we knew.
THAT is why the CLIMATE SCAM WORKS. Fake Science, pretending it's still in charge of itself, is TOYED WITH and LIED TO with impunity. Because 21st century PHYSICAL science is utterly unaware of 28th-century-equivalent SOCIAL SCIENCE which can completely fool it, today's scientists are putty in the hands of people who make Uri Geller look sloppy.
Imagine going back in time and FOOLING old scientists because that was your mission. At all possible levels, from global, national, organization, down to individual. Yeah, now you're seeing it. Now you see how effective that would be. All you have to do is know the reality, and know that your mission is to keep the targets away from it. If you KNOW the points to steer away from, your ad hoc strategy will work like crazy.
At the point of Star Trek: The Series That Nobody Ever Watched, where the "Prime Directive" (LOL) has been so thoroughly sliced, diced, ground to a pulp, and then atomized for interesting plotlines (hey – you're watching a movie), to the point that it pretty much isn't THERE – well – then you will see exactly what I'm talking about, and how EASY it is – if you just "defictionalize it" to make the roles quieter, sneakier, and MORE REAL and NOW and HERE.
Oh, let me tell you – defictionalization is a hell of a skill, and you're gonna love it. It is a FAST way of turning THEIR disinformation into a fucking battle plan.
Bag of hammers into a bag of tomahawks.
Imagine how easy it would be to keep old-time scientists off-track – make them miscommunicate – marginalize the wise guys and gals, and promote the frauds and the inept.
Hell – that might even work at the FBI.
What surprises me is how FAST they did it. REALLY fast. The last few decades have given them some real capabilities.
SO – have I woken you up just a bit on HOW they view the PATSIES? Like MICE?
Read the article and listen to how Kohfield – whoops, I mean RFPB – actually VALIDATES all the red flag talking points. His levels of cooperating, SELF-DISCREDITING PER THE DESIRED NARRATIVE, self-critique, and affirmation of the value of his red-flag confessions – what one might call brainwash-washing – all of this may be fine and good, and I would even join his psychiatrists in celebrating it as a good thing – but those psychiatrists are NEVER going to see the bigger picture of how both they and Kohfield were USED as socio-political pawns, kinda like – well – cigar store Indians.
The 21st century psychiatrists are being asked to observe and bless RFPB in the same way that an old Indian chief might be asked to publicly bless the cigar store's finest Virginia tobacco. THAT part is the gimmick – the real part was MODERN AGRICULTURE and a TRAIN RIDE. So in this case, "certain elements" in the FBI worked the patsy into a highly specified lather using bleeding edge psych tools, pointed him in the right direction, and maybe even helped write his little self-discrediting script.
Actually, I know how that part works. *WINK*
The point is, I know that all this mental manipulation stuff really does take place in the "monitoring" of patsies. Next, I can read quite a bit in the article that tells me this Kohfield dude is a face-palm creation by the FBI. And lastly, here is the kicker, FROM THE ARTICLE:
The FBI declined to provide additional details about the case or answer questions submitted by The Oregonian/OregonLive.

"The Portland JTTF's role is to assess, address, and mitigate any given threat against the people of Oregon appropriately," Beth Anne Steele, a spokeswoman for the bureau's Portland office said in an email Friday.

"Sometimes that mitigation takes the form of criminal prosecution, and sometimes it involves a holistic response, including consultation with threat assessment teams or others to divert a person before a significant violent crime occurs."

reporter Shane Dixon Kavanaugh in The Oregonian
Oh, clamming up about Red Flag Poster Boy is SMART. Even if Beth Anne Steele is goody two-shoes Dana Scully on this one, she has to know that Kohfield is a HOT POTATO on some stuff everybody at FBI will just want to go away – even their BEST.
Psychology. ASK ME why I know the psychology of SCANDAL and CONSPIRACY so well. The UNCONSCIOUS and SUBCONSCIOUS manipulators and signals of EVERYBODY – particularly the INNOCENT and CLUELESS – are what the plots COUNT ON.
There is a huge chess game and almost nobody on this planet plays. Well – I know ONE GUY.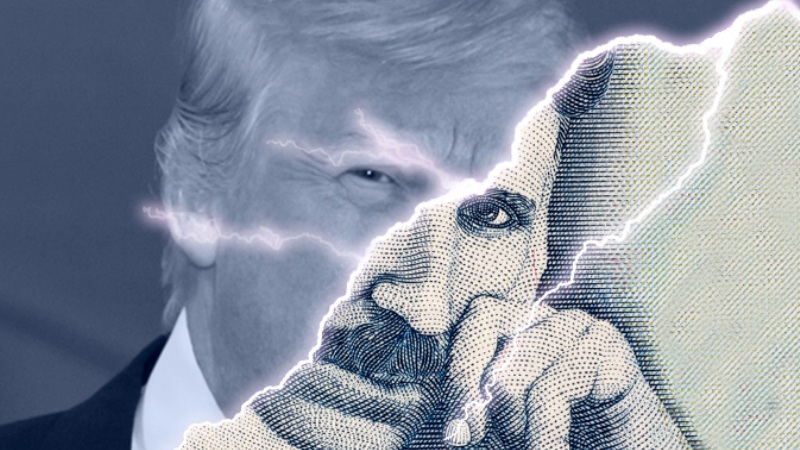 I am not taking ANY issue with what Ms. Steele says. I think everything she is saying is true. She is likely not read in on JACK, although you never know. YOU NEVER KNOW.
But I would ask everybody – EVERYBODY – including her – to consider ONE question.
"If, as Wolf Moon alleges, reality is the best cover, then WHAT might be covered up by the realities of the Kohfield case?"
I, personally, think it's a very interesting question. Maybe somebody should have a look.
W