I get an enormous amount of mail, email, texts, and flyers for Republican candidates. I think I must be on every list of every candidate in every state. From California to Maine, Florida to Alaska, I get mailings and urgent texts like I live there. The reason is that I am cursed to see the big picture.
If I want to live life the way I do now in WOLF JUNCTION, FO (the state of FLYOVER), I have to CARE about the politics of states I have never even visited – to say nothing of nearby states, states where I used to live, states where I will someday live, and state[s] where I do live right now.
SO, with that in mind, today (yesterday, whatever) I looked down at my small electronic device, and saw a FAMILIAR NAME, asking for help. Funny, my immediate urge was TO HELP. And while my means of helping with money are somewhat limited, I do have something else – a BLOG on which I can ramble incoherently about one thing or another.
So please – indulge me while I ramble.
---
One of the most remarkable things about our Very Stable Genius, President Donald J. Trump, is that he has made moderate Republican politics about the edgiest thing in town. Personally, I take this as PROOF that the man is a certifiable genius, because nobody should technically be able to do this. It's like making people watch BRIDGE instead of BREAKING BAD. And yet, he did it. It's remarkable. Absolutely remarkable.
How did he do this?
Complicated business.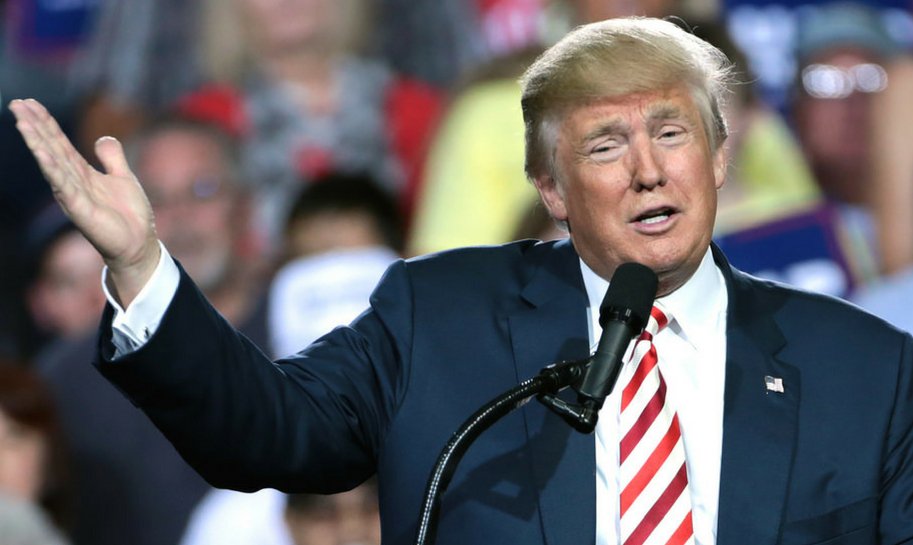 So I find it absolutely shocking, when I now realize that the moderate Republican who I used to support – John Kasich – has now been completely replaced by a DIFFERENT moderate Republican who I now support – Susan Collins – based on the simple fact that one of them gets the brilliant strategy of a third moderate Republican – DONALD J. TRUMP – and the other does not.
Trump Gravity is an amazingly funny thing. It just throws people around this way and that, but after a while, it really makes sense. All this stuff he said in his books – it makes sense. Watching the man – it's like Trump University – it all makes sense – and it's FREE.
However, sometimes you just have to cut past all the complications, and just speak the obvious truth. "This thing here is pulling on that thing there, and it made it all move THAT-A-WAY."
When I looked down at my small device, and I saw the name Susan Collins, I remembered one thing above all. When it could very well have cost this woman her seat in the Senate, she stood up for a guy named Brett Kavanaugh, simply because it was the RIGHT THING TO DO.
Not only that – in doing so, she stood with President Trump – not always the most popular thing with the Democrat Fake News Media, upon whose good graces she DEPENDS much more than many other politicians.
This is not the only time she supported President Trump when it would have been very easy to make a virtue signal to the center by automatically opposing him – say – on IMPEACHMENT. She is ALREADY looking like she will NOT be railroaded by the left or the media on impeachment.
And then there was when she vigorously SUPPORTED JEFF SESSIONS FOR ATTORNEY GENERAL.
Yeah, it's possible to entertain theories of "Deep State Sessions", with "Deep State Collins" supporting him, but look at the VOTE NUMBERS on Sessions' appointment, as Q says. It was 52 to 47. Deep State Sessions? YEAH, RIGHT. Look at how hard the leftists tried to smear Sessions on RACE. Look at how they BOXED HIM IN with the FAKE RUSSIAN COLLUSION HOAX.
But who was there for him? SUSAN COLLINS.
It is worth reading the rest of this document, to see just how impressive Jeff Sessions really is. There is a REASON that this lady supported Jeff Sessions. She can SPOT THE GOOD ONES – just like she did with Kavanaugh.
One of the most INTERESTING times that Susan Collins really impressed me, was during the "Russian Election Interference" hearings held by the Senate. There was mucho grandstanding by EVERYBODY involved. But in the middle of all that sound and fury, signifying nothing but a DEMOCRAT PLOT, Susan Collins asked the good lady from DHS, Jeanette Manfra, a VERY subtle and perceptive question about organizational technical responsibility for cyber tools determining specifics about attacks – and it was NOT DHS.
This changed everything for me, and basically CRACKED THE CASE. Susan Collins had gotten past Brennan's "responsibility-casting" dodge, in the same way that Elise Stefanik managed to get past Comey's carefully hidden bypassing of counter-intelligence head Bill Priestap, while leaving Priestap holding the bag on Spygate.
NOBODY NOTICED what Susan Collins did – well, except maybe guys like Nunes and others who were trying to figure out what was really going on.
So, I appreciate this woman. Even though she sometimes does and says stuff that drives me nuts.
---
Now I'm not saying this lady is never going to make me want to spit nails again, for being a waffly squish on this or that. I'm sure she will. Nobody makes bipartisanship as PAINFUL as Susan Collins, with the FAKE NEWS MEDIA hanging on her every word, looking for SOME NEW WAY to use it against President Trump, conservatives, or Republicans in general.
However, even if there were no other reason than the following, my feeling is that Susan Collins holds a Republican seat in a state that could easily be dragged into solid blueness, and she does so by "being Susan Collins". And what does that mean for us? This lady holding a seat that, against many odds, she shouldn't?
It means WINNING on key issues and votes.
And most of all, for me, it meant this.
A GOOD MAN – much like Jeff Sessions – was appointed to a post he deserved, in spite of a world of anger, hatred, and LIES raised up against him.
Which we covered in great detail.
I don't expect everybody to agree with me. Heck – Wolf Moon from a few years ago doesn't agree with me on this one. If you feel differently about supporting Susan Collins, no problem. I respect your honest difference of opinion, in a very Collins-like way.
However, I will make one last point – a kind of extrapolation about what Trump teaches on "revenge" as he calls it, but which I prefer to think of as BASIC JUSTICE and TRUTH IN DEALINGS.
The FLIP SIDE of remembering when people are DISLOYAL, and don't deserve our continued support when they come and ask for it, is that we need to remember when people are LOYAL, so that they ABSOLUTELY CAN get our support when they NEED IT.
W