For his second rally of the 2020 Presidential Campaign re-start, President Donald J. Trump and his team have chosen to stick to small town America, and have chosen…Latrobe, Pennsylvania?
Uhh, where is this place? (Thanks to an anon @Jack's place, we have a map.)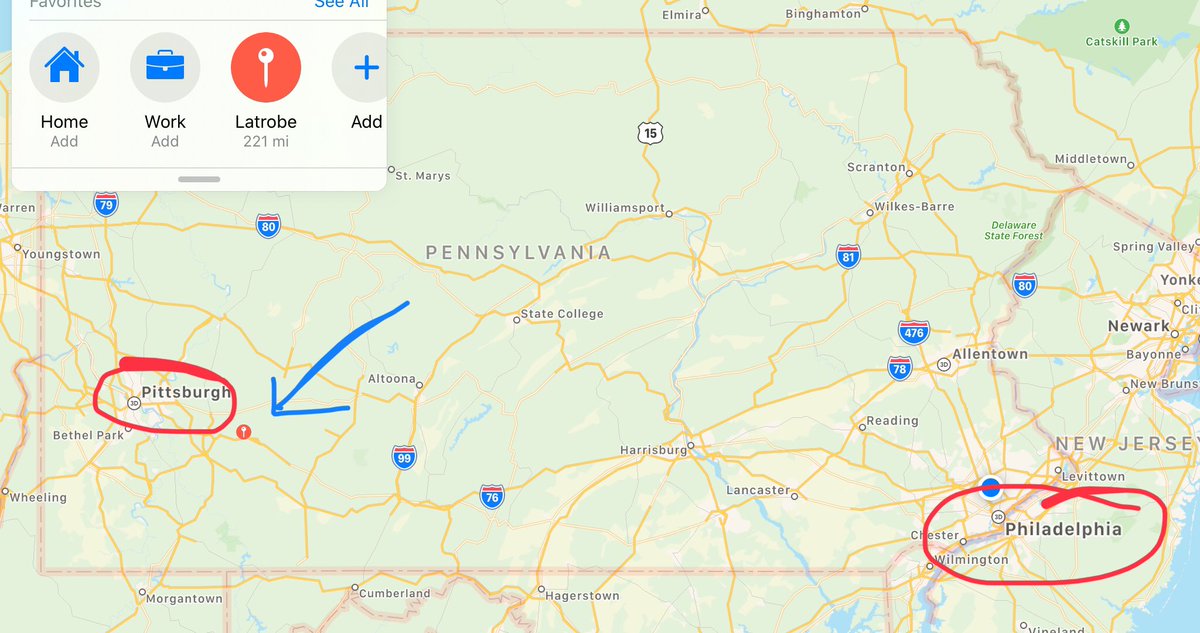 More to the point, tonight's rally is in a swing state where the officials have been known to play the precinct waiting game on election night.
Looks like the savvy 4D chess player is going to try to head that off at the pass.
So, aside from being in what appears to be the fabled steel country of western Pennsylvania, what info is there out there on Latrobe? From wiki:
In 1852, Oliver Barnes (a civil engineer for the Pennsylvania Railroad) laid out the plans for the community that was incorporated in 1854 as the Borough of Latrobe. Barnes named the town for his best friend and college classmate, Benjamin Latrobe, who was a civil engineer for the B&O Railroad. (His father, Benjamin Henry Latrobe, was the architect who rebuilt the United States Capitol in Washington, DC, after the War of 1812.)
Its location along the route of the Pennsylvania Railroad helped Latrobe develop into a significant industrial hub. Latrobe was also served by the Ligonier Valley Railroad from 1877 to 1952.
In 1904, the banana split was invented in Latrobe by David Evans Strickler at the pharmacy that later became named Strickler's Drug Store.[4]
Two interurban (long-distance trolley) lines served Latrobe:
The Westmoreland County Railway Company connected Latrobe to Derry and operated from 1904 to 1932.[5]
The Latrobe Street Railway Company connected Latrobe to Kingston and began operations in 1900.[6] This line was purchased by West Penn Railways, which eventually linked it with its network running through Youngstown, Pleasant Unity, and eventually to Greensburg and Uniontown. Service ceased in 1952.[6]
Latrobe has two sites on the National Register of Historic Places within its city boundaries:
Pennsylvania Railroad Station at Latrobe (325 McKinley Avenue): This station was built by the Pennsylvania Railroad in 1903.[7]
Citizens National Bank of Latrobe (816 Ligonier Street, at Main Street): This was previously known as the Mellon Bank Building. This six-story, 1926 structure was designed by the Greensburg firm of Batholomew and Smith.[8]
The former Fort Sloan, a small fortress established by the British settlers in the 1700s, is now a private residence, situated on the corner of Cedar St. and Raymond Ave.
So, it's a rail town. Got it.
And has become standard operating procedure with these rallies, the crowds started turning up early.
I'll add live links to this post during the late afternoon as they become available.
_____________________________________________________________________
In the meantime, please post tweets and videos below of what's going on in Pennsylvania, and any travel stories you may have of the place.