This FRIDAY THE [Q-13]TH of SEPTEMBER open thread is OPEN – VERY OPEN – a place for everybody to post whatever they feel they would like to tell the White Hats, and the rest of the MAGA / KAG! / KMAG world (KMAG being a bit of both MAGA and KAG!).
---
---
You can say what you want, comment on what other people said, and so on.
Free Speech is practiced here. ENJOY IT. Use it or lose it.
Keep it SOMEWHAT civil. They tried to FORCE fake Orwellian civility on us. In response, we CHOOSE true civility to defend our precious FREEDOM from THEM.
Our rules began with the civility of the Old Treehouse, later to become the Wolverinian Empire, and one might say that we have RESTORED THE OLD REPUBLIC – the early high-interaction model of the Treehouse – except of course that Q discussion is not only allowed but encouraged, and speech is considerably freer in other ways. Please feel free to argue and disagree with the board owner, as nicely as possible.
Please also consider the Important Guidelines, outlined here in the OLD January 1st , 2019 open thread. Let's not give the odious Internet Censors a reason to shut down this precious haven.
---
ON PRAYER
My old ask to PRAY FOR THE PRESIDENT was getting stale, so – important as it is to CONSTANTLY pray for President Trump, it's…..
TIME FOR NEW
This time, I'm going to ask you to
PRAY FOR TRUTH
We pray for a lot of things, but at this critical time, we need to add some focus on Commandments other than just the "Top Two". We know what the top two are – Loving God and Loving Our Neighbor – but what Satan and Marxism have done to fool ALL monotheists is to make us not pay attention to the rest of the Commandments, and in particular a VERY, VERY fundamental one – Loving Truth. We have to be rigorous about this in a way that – in my opinion – rescues and unites all believers in God at a very fundamental level.
Loving Truth is not easy, and sometimes painful, and sometimes it even seems to threaten our Belief in God itself, but I say and firmly believe that TRUST IN GOD will carry us through those moments of doubt, to greater understanding, wisdom, and FAITH.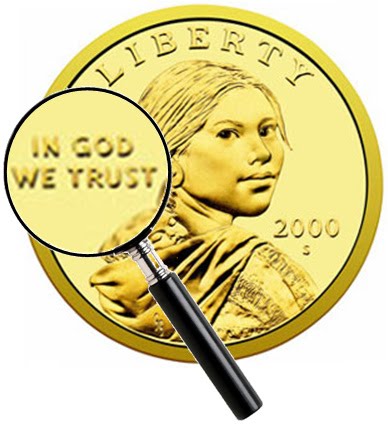 So I simply ask for us all to Pray for Truth, as an act of shoring up ALL AREAS where we are under attack.
Pay attention to the FUNDAMENTALS, and the COMPLEXITIES will all work out.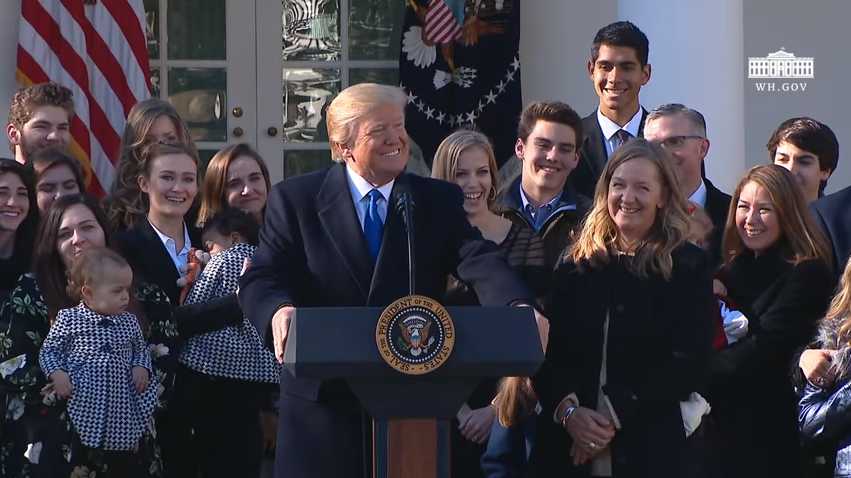 ---
AND WHAT TIME IS IT?
TIME TO….
DRAIN THE SWAMP
Our movement

Is about replacing

A failed

And CORRUPT

Political establishment

With a new government controlled

By you, the American People.

Candidate Donald J. Trump
---
Also remember Wheatie's Rules:
No food fights.
No running with scissors.
If you bring snacks, bring enough for everyone.
---
Q Drop 4634 – China and Pedo
Take a look at this Q drop…..
4634
Link to New Q Drop
Q
!!Hs1Jq13jV6
2 Sep 2020 – 12:57:19 PM

Why did it take a political outsider to [finally] confront China?
Q

Q Drop 4634
Note the placement of this Q drop – the FINAL DROP of a stream of drops – very tight in their timestamps, as follows (after the first one listed, for context):
4629 – 11:46:30 AM
4630 – 12:53:16 PM
4631 – 12:53:46 PM
4632 – 12:54:50 PM
4633 – 12:55:11 PM
4634 – 12:57:19 PM
And then they just stop.
Why?
In my opinion, the ANSWER to 4634 is very likely the drops 4630 through 4633.
What are those drops?
HERE YOU GO – in ONE BLOCK – FOUR DROPS….
---
How is blackmail used?
Democratic Illinois State Representative, Keith Farnham, has resigned and was charged with possession of child pornography and has been accused of bragging at an online site about sexually molesting a 6-year-old girl.
Democratic spokesperson for the Arkansas Democratic Party, Harold Moody, Jr, was charged with distribution and possession of child pornography.
Democratic Radnor Township Board of Commissioners member, Philip Ahr, resigned from his position after being charged with possession of child pornography and abusing children between 2 and 6 years-old.
Democratic activist and BLM organizer, Charles Wade, was arrested and charged with human trafficking and underage prostitution.
Democratic Texas attorney and activist, Mark Benavides, was charged with having sex with a minor, inducing a child under 18 to have sex and compelling prostitution of at least nine legal clients and possession of child pornography. He was found guilty on six counts of sex trafficking.
Democratic Virginia Delegate, Joe Morrissey, was indicted on charges connected to his relationship with a 17-year-old girl and was charged with supervisory indecent liberties with a minor, electronic solicitation of a minor, possession of child pornography and distribution of child pornography.
Democratic Massachusetts Congressman, Gerry Studds, was censured by the House of Representatives after he admitted to an inappropriate relationship with a 17-year-old page.
Democratic Former Mayor of Stillwater, New York, Rick Nelson was plead guilty to five counts of possession of child pornography of children less than 16 years of age.
Democratic Former Mayor of Clayton, New York, Dale Kenyon, was indicted for sexual acts against a teenager.
Democratic Former Mayor of Hubbard, Ohio, Richard Keenan, was given a life sentence in jail for raping a 4-year-old girl.
Democratic Former Mayor of Winston, Oregeon, Kenneth Barrett, was arrested for setting up a meeting to have sex with a 14-year-old girl who turned out to be a police officer.
Democratic Former Mayor of Randolph, Nebraska, Dwayne L. Schutt, was arrested and charged with four counts of felony third-degree sexual assault of a child and one count of intentional child abuse.
Democratic Former Mayor of Dawson, Georgia, Christopher Wright, was indicted on the charges of aggravated child molestation, aggravated sodomy, rape, child molestation and statutory rape of an 11-year-old boy and a 12-year-old girl.
Democratic Former Mayor of Stockton, California, Anthony Silva, was charged with providing alcohol to young adults during a game of strip poker that included a 16-year-old boy at a camp for underprivileged children run by the mayor.
Democratic Former Mayor of Millbrook, New York, Donald Briggs, was arrested and charged with inappropriate sexual contact with a person younger than 17.
Democratic party leader for Victoria County, Texas, Stephen Jabbour, plead guilty to possession and receiving over half a million child pornographic images.
Democratic activist and fundraiser, Terrence Bean, was arrested on charges of sodomy and sex abuse in a case involving a 15-year-old boy and when the alleged victim declined to testify, and the judge dismissed the case.
Democratic Party Chairman for Davidson County, Tennessee, Rodney Mullin, resigned amid child pornography allegations.
Democratic activist, Andrew Douglas Reed, pleaded guilty to a multiple counts of 2nd-degree sexual exploitation of a minor for producing child pornography.
Democratic official from Terre Haute, Indiana, David Roberts was sentenced to federal prison for producing and possessing child pornography including placing hidden cameras in the bedrooms and bathrooms at a home he shared with two minor female victims.
Democratic California Congressman, Tony Cárdenas, is being sued in LA County for allegedly sexually abused a 16-year-old girl.
Democratic aide to Senator Barbara Boxer, Jeff Rosato, plead guilty to charges of trading in child pornography.
Democratic Alaskan State Representative, Dean Westlake, resigned from his seat after the media published a report alleging he fathered a child with a 16-year-old girl when he was 28.
Democratic New Jersey State Assemblyman, Neil Cohen, was convicted of possession and distribution of child pornography.
Republican Tim Nolan, chairman of Donald Trump's presidential campaign in Kentucky, pled guilty to child sex trafficking and on February 11, 2018 he was sentenced to serve 20 years in prison.
Republican state Senator Ralph Shortey was indicted on four counts of human trafficking and child pornography. In November 2017, he pleaded guilty to one count of child sex trafficking in exchange for the dropping of the other charges.
Republican anti-abortion activist Howard Scott Heldreth is a convicted child rapist in Florida.
Republican County Commissioner David Swartz pleaded guilty to molesting two girls under the age of 11 and was sentenced to 8 years in prison.
Republican judge Mark Pazuhanich pleaded no contest to fondling a 10-year old girl and was sentenced to 10 years probation.
Republican anti-abortion activist Nicholas Morency pleaded guilty to possessing child pornography on his computer and offering a bounty to anybody who murders an abortion doctor.
Republican legislator Edison Misla Aldarondo was sentenced to 10 years in prison for raping his daughter between the ages of 9 and 17.
Republican Mayor Philip Giordano is serving a 37-year sentence in federal prison for sexually abusing 8- and 10-year old girls.
Republican campaign consultant Tom Shortridge was sentenced to three years probation for taking nude photographs of a 15-year old girl.
Republican Senator Strom Thurmond, a notable racist, had sex with a 15-year old black girl which produced a child.
Republican pastor Mike Hintz, whom George W. Bush commended during the 2004 presidential campaign, surrendered to police after admitting to a sexual affair with a female juvenile.
Republican legislator Peter Dibble pleaded no contest to having an inappropriate relationship with a 13-year-old girl.
Republican Congressman Donald "Buz" Lukens was found guilty of having sex with a female minor and sentenced to one month in jail.
Republican fundraiser Richard A. Delgaudio was found guilty of child porn charges and paying two teenage girls to pose for sexual photos.
Republican activist Mark A. Grethen convicted on six counts of sex crimes involving children.
Republican activist Randal David Ankeney pleaded guilty to attempted sexual assault on a child.
Republican Congressman Dan Crane had sex with a female minor working as a congressional page.
Republican activist and Christian Coalition leader Beverly Russell admitted to an incestuous relationship with his step daughter.
Republican congressman and anti-gay activist Robert Bauman was charged with having sex with a 16-year-old boy he picked up at a gay bar.
Republican Committee Chairman Jeffrey Patti was arrested for distributing a video clip of a 5-year-old girl being raped.
Republican activist Marty Glickman (a.k.a. "Republican Marty"), was taken into custody by Florida police on four counts of unlawful sexual activity with an underage girl and one count of delivering the drug LSD.
Republican legislative aide Howard L. Brooks was charged with molesting a 12-year old boy and possession of child pornography.
Republican Senate candidate John Hathaway was accused of having sex with his 12-year old baby sitter and withdrew his candidacy after the allegations were reported in the media.
Republican preacher Stephen White, who demanded a return to traditional values, was sentenced to jail after offering $20 to a 14-year-old boy for permission to perform oral sex on him.
Republican talk show host Jon Matthews pleaded guilty to exposing his genitals to an 11 year old girl.Republican anti-gay activist Earl "Butch" Kimmerling was sentenced to 40 years in prison for molesting an 8-year old girl after he attempted to stop a gay couple from adopting h er.
Republican Party leader Paul Ingram pleaded guilty to six counts of raping his daughters and served 14 years in federal prison.
Republican election board official Kevin Coan was sentenced to two years probation for soliciting sex over the internet from a 14-year old girl.
Republican politician Andrew Buhr was charged with two counts of first degree sodomy with a 13-year old boy.
Republican politician Keith Westmoreland was arrested on seven felony counts of lewd and lascivious exhibition to girls under the age of 16 (i.e. exposing himself to children).
Republican anti-abortion activist John Allen Burt was charged with sexual misconduct involving a 15-year old girl.
Republican County Councilman Keola Childs pleaded guilty to molesting a male child.
Republican activist John Butler was charged with criminal sexual assault on a teenage girl.Republican candidate Richard Gardner admitted to molesting his two daughters.
Republican Councilman and former Marine Jack W. Gardner was convicted of molesting a 13-year old girl.
Republican County Commissioner Merrill Robert Barter pleaded guilty to unlawful sexual contact and assault on a teenage boy.
Republican City Councilman Fred C. Smeltzer, Jr. pleaded no contest to raping a 15 year-old girl and served 6-months in prison.
Republican activist Parker J. Bena pleaded guilty to possession of child pornography on his home computer and was sentenced to 30 months in federal prison and fined $18,000.
Republican parole board officer and former Colorado state representative, Larry Jack Schwarz, was fired after child pornography was found in his possession.
Republican strategist and Citadel Military College graduate Robin Vanderwall was convicted in Virginia on five counts of soliciting sex from boys and girls over the internet.
Republican city councilman Mark Harris, who is described as a "good military man" and "church goer," was convicted of repeatedly having sex with an 11-year-old girl and sentenced to 12 years in prison.
Republican businessman Jon Grunseth withdrew his candidacy for Minnesota governor after allegations surfaced that he went swimming in the nude with four underage girls, including his daughter.
Republican director of the "Young Republican Federation" Nicholas Elizondo molested his 6-year old daughter and was sentenced to six years in prison.
Republican benefactor of conservative Christian groups, Richard A. Dasen Sr., was charged with rape for allegedly paying a 15-year old girl for sex. Dasen, 62, who is married with grown children and several grandchildren, has allegedly told police that over the past decade he paid more than $1 million to have sex with a large number of young women.
Democratic donor and billionaire, Jeffrey Epstein, ran an underage child sex brothel and was convicted of soliciting underage girls for prostitution.
Democratic New York Congressman, Anthony Weiner, plead guilty to transferring obscene material to a minor as part of a plea agreement for sexted and sending Twitter DMs to underage girls as young as 15.
Democratic donor, activist, and Hollywood producer Harvey Weinstein is being criminally prosecuted and civilly sued for years of sexual abuse (that was well known "secret" in Hollywood) including underage sexual activities with aspiring female actresses.
Democratic activist and #metoo proponent, Asia Argento, settled a lawsuit for sexual harassment stemming from sexual activities with an underage actor.
Democratic Mayor of Racine, Wisconsin, Gary Becker, was convicted of attempted child seduction, child pornography, and other child sex crimes.
Democratic Seattle Mayor Ed Murray resigned after multiple accusations of child sexual abuse were levied against him including by family members.
Democratic activist and aid to NYC Mayor De Blasio, Jacob Schwartz was arrested on possession of 3,000+ child pornographic images.
Democratic activist and actor, Russell Simmons, was sued based on an allegation of sexual assault where he coerced an underage model for sex.
Democratic Governor of Oregon, Neil Goldschmidt, after being caught by a newspaper, publicly admitted to having a past sexual relationship with a 13-year-old girl after the statute of limitations on the rape charges had expired.
Democratic Illinois Congressman, Mel Reynolds resigned from Congress after he was convicted of statutory rape of a 16-year-old campaign volunteer.
Democratic New York Congressman, Fred Richmond, was arrested in Washington D.C. for soliciting sex from a 16-year-old boy.
Democratic activist, donor, and director, Roman Polanski, fled the country after pleading guilty to statutory rape of a 13-year-old girl. Democrats and Hollywood actors still defend him to this day, including, Whoopi Goldberg, Martin Scorcese, Woody Allen, David Lynch, Wim Wenders, Pedro Almodovar, Tilda Swinton and Monica Bellucci.
Democratic State Senator from Alaska, George Jacko, was found guilty of sexual harassment of an underage legislative page.
Democratic State Representative candidate for Colorado, Andrew Myers, was convicted for possession of child pornography and enticing children.
Democratic Illinois Congressman, Gus Savage was investigated by the Democrat-controlled House Committee on Ethics for attempting to rape an underage female Peace Corps volunteer in Zaire. The Committee concluded that while the events did occur his apology was sufficient and took no further action.
Democratic activist, donor, and spokesperson for Subway, Jared Fogle, was convicted of distribution and receipt of child pornography and traveling to engage in illicit sexual conduct with a minor.
Democratic State Department official, Carl Carey, under Hillary Clinton's state department, was arrested on ten counts of child porn possession.
Democratic Maine Assistant Attorney General, James Cameron, was sentenced to just over 15 years in federal prison for seven counts of child porn possession, receipt and transmission.
Democratic State Department official, Daniel Rosen, under Hillary Clinton's state department, was arrested and charged with allegedly soliciting sex from a minor over the internet.
Democratic State Department official, James Cafferty, pleaded guilty to one count of transportation of child pornography.
Democratic radio host, Bernie Ward, plead guilty to one count of sending child pornography over the Internet.Democratic deputy attorney general from California, Raymond Liddy, was arrested for possession of child pornography.
Q
---
It seems to me that Q is saying China manipulated everybody by BLACKMAIL – primarily PEDO.
I do not have any problem believing this. In fact, I believe that China or their American allies tried to set me up in some kind of phony pedo entrapment, which my MOTHER actually spotted.
It was very ingenious, too. And I believe that others who I worked with were entrapped by blackmail – or were subject to it, if "ever needed". One of my coworkers believed that ONLY people with blackmail exposure were getting into management in their division. How does THAT happen?
Interesting times.
---
Second GuginoGate Teaser
Yes. It's ALMOST HERE – my epic GuginoGate article. I had let it sit in my Drafts folder for over two months, and suddenly a NEW SHADOWGATE PIECE APPEARED.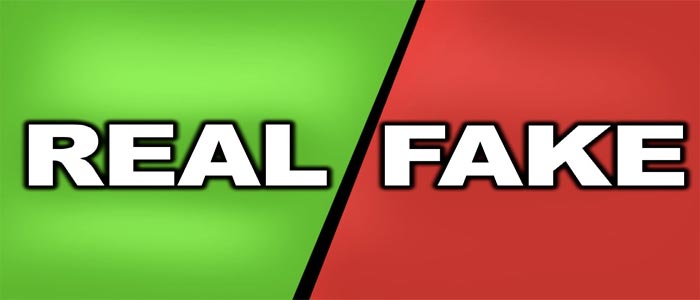 This sucker covers an amazing Twitter thread, which really puts GuginoGate in a BROADER CONTEXT, namely as a ShadowNet #IIA operation….
REALITY HACKING
Stay tuned for more. My article puts a very sharp point on what went on during the Gugino hoax.
---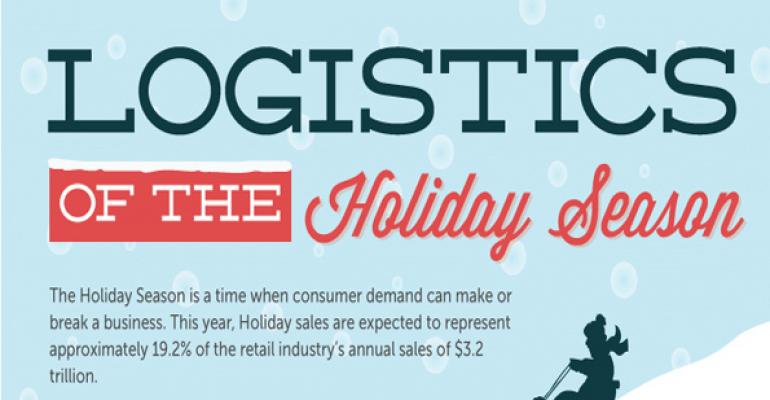 Letting Progzi Insanity Burn Itself Out
Oh, don't think that NOVEMBER FOURTH – FREEDOM DAY won't be a HOLIDAY, because it WILL BE, as communist Democrats are voted out all over this land, despite every trick they have used or will use, to try to prevent it.
But how do we get there, and THWART the communist plan? The communist plan that NEEDS TRUMP to try to "rescue" Progzi creeps from their own mistakes?
ASK THE LOGISTICS EXPERT.
A "must-read" column.
I cannot recommend this highly enough.
---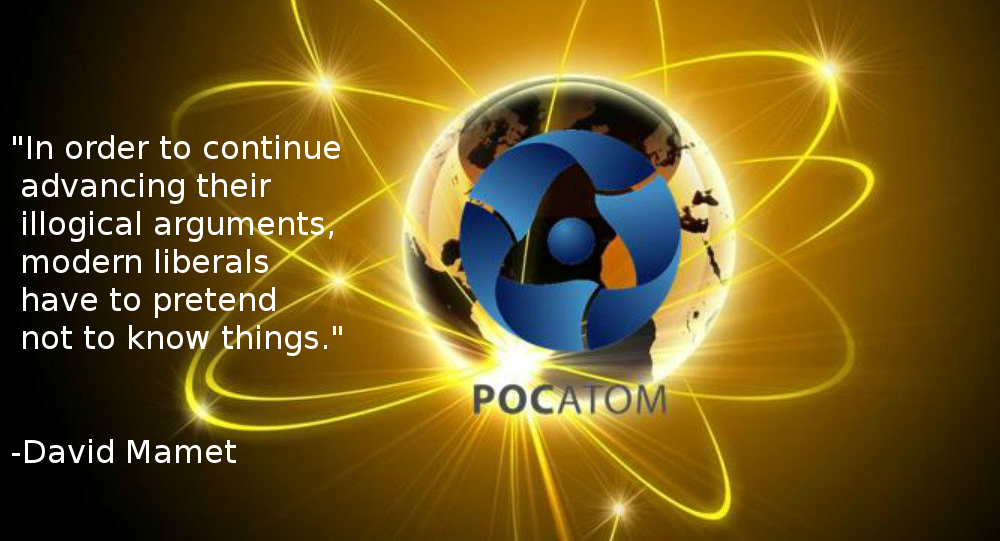 Mamet-Compliant Science
I just read a FASCINATING article, while looking for the latest "MSS" (mainstream science) positions on COVID-19. Normally, I get a lot of good "mainstream" vaccine information from Chemical and Engineering News, a.k.a. C&EN. It is almost all "industry position", although SOME of the reporters are willing to "go there" on TOUCHY SUBJECTS, like publicly admitted vaccine downsides and difficulties. You want to know the science challenges and trial side-effects? THOSE are the reporters to trust. Other reporters are reliable shills for leftist or industry "most favorable" positions. You know what I mean – "Orange Man Drug (hydroxychloroquine) Bad" and "Fauci Drug (remdesivir) Good!"
So who says SCIENCE isn't as much of a contact sport as POLITICS? Trust me – science – behind all the pretense of objectivity – is a swirling mass of variably checked BIASES and HIDDEN AGENDAS, now excruciatingly political because of socialist embeds. Science needs TRUTH, SUNSHINE and WORKAROUND COMMS (such as the internet) like a malaria patient needs ANTIMALARIALS.
So – I checked out the August 31 issue of this rag, and what did I find?
OMG, this is an awesome article. And I mean that in TWO WAYS.
First, it's an awesome article in terms of educating the rubes about the way science SHOULD BE on viruses. If you want to know the way viruses NATURALLY move between species, and the "open science" [HA! Sounds quite "Soros"] phony version which "pretends not to know" about biological warfare, then this is your MAMET-COMPLIANT article. It pretends not to know all the bad stuff, and it pretends excruciatingly well.
But second, as a READABLE COVER-UP of all the ways science IS but SHOULD NOT BE, it's even better.
This article reminds me of Kinzer's book on MKULTRA, where Kinzer denigrates and discredits every aspect of Sidney Gottlieb's FANTASTIC program of highly directed scientific investigation, but in the process manages to give away the fact that Sidney Gottlieb ran a FANTASTIC program of highly directed scientific investigation.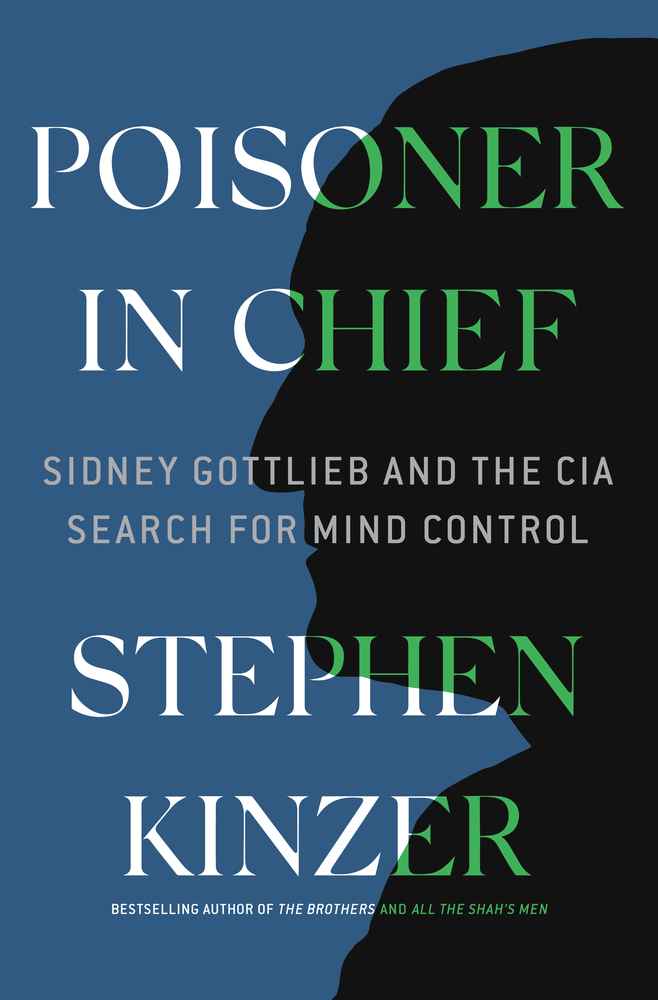 The bottom line is that you really need to know the ACCEPTED science before you can begin to talk about the HIDDEN science. For that reason, it's very helpful to read this article, simply to learn about how viruses normally move – or TRY to move – between species.
However, it's even BETTER to read this article with prior knowledge of what is being left out, already in your mind.
For me, reading this article CEMENTS everything that Judy Mikovits has been saying about viruses. Yes – the "crank lady" just gets major back-up from this article.
Now, the way that happens is subtle. But if you know Judy's "conspiracy theory" bullet points, then the SOLID and AGREED foundation of mutually accepted science just makes them plausible as all hell. It is almost impossible for her points to NOT be true.
THESE "conspiracy theory bullet points", in particular, get a lot of lift from this article.
laboratory-induced zoonotic jumps by forced evolution are a thing, and they work
virus "junk" is everywhere, and what it's doing can be LONG, SLOW, and NOT VERY NICE
Let's look at these.
---
This article mentions absolutely nothing about "viral domestication in human cells", but it doesn't have to. If you've ever read much of what Judy Mikovits has talked about, then you've run into the idea that…..
"testing really hard to make sure that human cells can't be infected by a virus",
….. and …..
"trying to make a virus take in human cells"
are basically THE SAME THING – thanks to evolution.
This is a critical idea – that there is little difference between investigating a potential zoonotic jump and helping it along. If we are not honest about what we are doing here, then we are doomed to a future of "designer disease as a geopolitical weapon, giving advantage to the most devious and back-stabbing players".
The bottom line is that "playing with fire" is "playing with fire", no matter how one dresses up the proposition. You can be honest about it, or you can lie by omission and Mamet-compliant blindness, in which case people will stop trusting you.
So – READ THIS ARTICLE with that thinking in mind. There is a kind of willful ignorance here which SERVES THE CCP.
Look for a familiar name – look how it is referenced – SEE THE BLINDNESS.
Now – the next point.
---
An extremely relevant point in this article is that viruses can INFECT but not necessarily reproduce. This begins to BREAK your likely binary thinking about what viruses do – that they either infect you or they don't. And you need to break this thinking more broadly. Viruses are a continuum in many dimensions.
Combine all that with the next point – viruses are BAD XEROX COPIES – a kind of genetic SPAM – and they MUTATE RAPIDLY because of it. This article will help you understand not only this point, but an even bigger picture. VIRAL JUNK IS EVERYWHERE.
Viruses are self-reproducing genetic litter.
They're the "tribbles" of DNA itself. They may reproduce, they may not, but they get their junk EVERYWHERE, and are fully capable of causing a variety of problems, penned in only by evolution itself – "does it work?" – "does it not work?" – which is a beautiful but "not always pleasant" proposition, shall we say.
And we're just getting into the game of domesticating and breeding them, no matter how we cut it.
Once you see this, it's very clear that Mikovits has a more correct "big-picture" viewpoint of viruses, and Fauci has a kind of tunnel-vision blindness on the fundamental problem of viruses. And, to be honest, this is Fauci's basic problem. He has become a "hammer expert", and he simply doesn't get "tools" as a big picture. You see it in everything he does. Sadly, it's clear that the Deep State encouraged the placement of such people, as an aid to compartmentalization.
[ Total aside: BARR is a big-picture thinker. Trump made a great hire there, IMO. ]
I'm not saying Mikovits is better than Fauci as a scientist – I'm just saying that we would have been better off with both of them still working, and duking it out, rather than one viewpoint "winning" and excluding the other, oblivious to its potential future relevance. Fauci may be righter on battle tactics in a certain, skeletal-thinking, vaccine-centric way – Mikovitz is righter on total war strategy, in my opinion. Viruses are a "bigger" and more diffuse problem than we have been allowed to think, and it's time to fix that in MANY different ways.
HCQ and the like (e.g., ivermectin) is one of them.
Now, in my opinion, Mikovits may be "over-speculating" the badness of ALL long-term spectator viruses that don't do much except – say – "pick your biological pocket" when you're 84 years old. I think she may lean on that possible explanation of disease too reflexively – in some ways being an "anti-Fauci". Nevertheless, we are now being confronted with a "known unknown", and Fauci's way of dealing with such things seems to have been to demand silence and/or "looking away" on them. Tsk-tsk.
SO – enter the MESS and read this article, KNOWING that it's leaving so much out, but YOU are allowed – perfectly allowed – to think about those things. In that case, the article is extremely enlightening.
---
OK – back to work on the GUGINOGATE article!
W