This Sanctuary Sunday Open Thread, with full respect to those who worship God on the Sabbath, is a place to reaffirm our worship of our Creator, our Father, our King Eternal.
It is also a place to read, post and discuss news that is worth knowing and sharing. Please post links to any news stories that you use as sources or quote from.
In the QTree, we're a friendly and civil lot. We encourage free speech and the open exchange and civil discussion of different ideas. Topics aren't constrained, and sound logic is highly encouraged, all built on a solid foundation of truth and established facts.
We have a policy of mutual respect, shown by civility. Civility encourages discussions, promotes objectivity and rational thought in discourse, and camaraderie in the participants – characteristics we strive toward in our Q Tree community.
Please show respect and consideration for our fellow QTreepers. Before hitting the "post" button, please proofread your post and make sure you're addressing the issue only, and not trying to confront the poster. Keep to the topic – avoid "you" and "your". Here in The Q Tree, personal attacks, name calling, ridicule, insults, baiting and other conduct for which a penalty flag would be thrown are VERBOTEN.
In The Q Tree, we're compatriots, sitting around the campfire, roasting hot dogs, making s'mores and discussing, agreeing, and disagreeing about whatever interests us. This board will remain a home for those who seek respectful conversations.
Please also consider the Guidelines for posting and discussion printed here: https://www.theqtree.com/2019/01/01/dear-maga-open-topic-20190101/
Let's not give the Internet Censors a reason to shut down this intellectual haven that Wolf has created for us.
---
The Storm is upon us.
Please remember to Pray for our President.
---
And,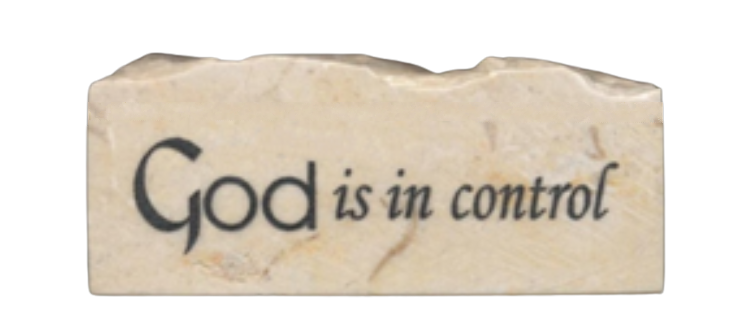 On this day and every day –
God is in Control
. . . and His Grace is Sufficient, so . . .
Keep Looking Up
---
Hopefully, every Sunday, we can find something here that will build us up a little . . . give us a smile . . . and add some joy or peace, very much needed in all our lives.
"This day is holy to the Lord your God;
do not mourn nor weep." . . .
"Go your way, eat the fat, drink the sweet,
and send portions to those for whom nothing is prepared;
for this day is holy to our Lord.
Do not sorrow,
for the joy of the Lord is your strength."
---
My Ways are Higher . . .
Last week we took a look at what God meant when He said that His thoughts were higher than our thoughts. Well, it naturally follows that thoughts manifest themselves in action . . . what's done as a result of those thoughts . . . God calls those actions His ways.
God works in ways that are often mysterious to us – His methods often leave people totally bewildered. Why would God tell Joshua and the children of Israel to march around the city of Jericho for a week (Joshua 6:1:4)? What good could possibly come from Paul and Silas being arrested and beaten without cause (Acts 16:22-24)? Why would God allow Joni Eareckson, a talented girl of seventeen, to break her neck in a diving accident and spend the rest of her life in a wheelchair? Why did God allow a fraudulent election to stand (so far) and permit legions of godless traitors to install themselves in positions of power?
God's ways are far beyond what our limited human minds can understand. The Bible and the testimonies of Christians through the ages are full of stories of how God turned situation after situation, problem after problem, life after life, completely upside down – often in the most unexpected, astonishing, and puzzling ways.
So, what does God mean when He says, 'my ways are higher than your ways' in Isaiah 55:9?"
"For my thoughts are not your thoughts, neither are your ways my ways. . . . As the heavens are higher than the earth, so are my ways higher than your ways and my thoughts than your thoughts." (Isaiah 55:8–9 says) God's infinite thoughts are far greater than our limited ability to understand them. The psalmist exclaimed, "How precious to me are your thoughts, God! How vast is the sum of them!" (Psalm 139:17). God's thoughts and His ways don't always make sense to us, but we can rest in the knowledge that He is always good, and, therefore, everything He does is always good (Psalm 13:6; 100:5).
We're filled with questions for God: "Why?" "When?" "How?" We often wrestle with faith because of those questions. How can we fully trust a God we don't understand? How can we have faith when God's ways seem even cruel at times? When we try to understand God's ways, we can become frustrated. His ways are higher than our ways, and His actions often don't make sense to our earth-bound minds. We question God's ways when young people die, when tragedies strike righteous people, when the wicked prosper (see Psalm 73). So we beat on heaven's door with our demand for answers, and no answer comes but this one: "My ways are higher than your ways."
Our key to finding peace with ways that we don't understand is in Psalm 131: "My heart is not proud, Lord, my eyes are not haughty; I do not concern myself with great matters or things too wonderful for me. But I have calmed and quieted myself, I am like a weaned child with its mother; like a weaned child I am content" (verses 1–2). A child doesn't understand everything his mother does. She may correct him, take him to the doctor for vaccinations, and tell him "no" when he wants something very much.
And this is how we must be with God. We must rest on Him in complete humility and trust in His superior wisdom and provision, even though His ways are beyond our understanding.
If we try to understand God's ways from earth looking up, we won't find many answers. Instead, God left us a clue in the word higher. His ways aren't merely different from ours, they're higher. Better. Superior. They exist on a grander scale. He parted the Red Sea because it fit His plan for Israel (Exodus 14:21; Psalm 66:6). He made the sun stand still so Joshua's army could defeat their enemies (Joshua 10:12–13). He sent an angel to let Peter out of jail (Acts 12:6–10), but He allowed James to be executed (Acts 12:2). God has allowed some of His faithful servants to suffer terrible fates, even though He could've delivered them if He chose (Hebrews 11:32–40). When we try to make sense of these events with our limited minds, we won't get anywhere. Instead, God invites us to come up higher and learn to see life from His perspective.
From earth looking up, we see only confusion. But from heaven looking down, we see a plan unfolding. In Isaiah 46:9–11, the Lord lays out His sovereign plan to use the Persian king Cyrus: "I am God, and there is no other; I am God, and there is none like me. I make known the end from the beginning, from ancient times, what is still to come. I say, 'My purpose will stand, and I will do all that I please.' From the east I summon a bird of prey; from a far-off land, a man to fulfill my purpose. What I have said, that I will bring about; what I have planned, that I will do." We may not know why God needs a "bird from the east" or why He would want to use a man like Cyrus. The man "from a far-off land" may not himself understand why he is moving across the world. But those who trust the Lord can rest in the confidence that God is at work. The Bible gives little room for the idea of coincidence (Proverbs 16:33; Psalm 37:23). In God's "higher ways," everything happens for a reason and is part of God's good plan for those who love Him (Romans 8:28).
God's ways are higher than our ways because His ways are always part of a bigger plan. We see only our small piece of the puzzle; God sees the finished work. When our desire is to live in step with His plan, we can have confidence that, even when bad things happen, God is still in control. He often takes what Satan meant for evil and turns it into good for the salvation of many (see Genesis 50:20). God's priorities are the magnification of His glory and the expansion of His kingdom (Psalm 97:6; Luke 8:1). When God's glory and God's kingdom are our priorities, too, we learn to rejoice that His ways are higher than our ways (1 Corinthians 10:31).
* https://www.gotquestions.org/my-ways-are-higher-than-your-ways.html