It's Food Fight Friday at Wolf's Pub! Okay, it's not the kind we usually think of, with teenagers flinging lunch trays and pudding all over the place. No, we're in an existential fight for the integrity and plenitude of our food supply.
The globalist/communist elites both in our government and around the world are merrily working their plan to bring us into subjugation. Food is a big part of it. And we all know that, in the end, they will attempt to starve us into submission when all else fails.
I was going to do another marathon post with copious links and so forth, but the video I am sharing below pretty much sums up the ongoing globalist/communist revolution we've been seeing worldwide.
Since food is indispensable to life, it might be time to see what the crazy elites have been up to. Christian Westbrook, the Ice Age Farmer, has a conversation with Dr. Frédéric Leroy, who details the history of the elite obsession with controlling food consumption.
Btw, I highly recommend following Ice Age Farmer. He is the go-to source for what is news in the food and farming industry.
The video is almost two hours, which seems an eternity now. If you want the slideshow version, I'll be posting many that were shared in the video. I doubt anyone here will be surprised at the deep interconnection between organizations like the UN, the World Economic Forum, Black Rock, the multinationals, and so on. It's all here in the video.
CALVADOS!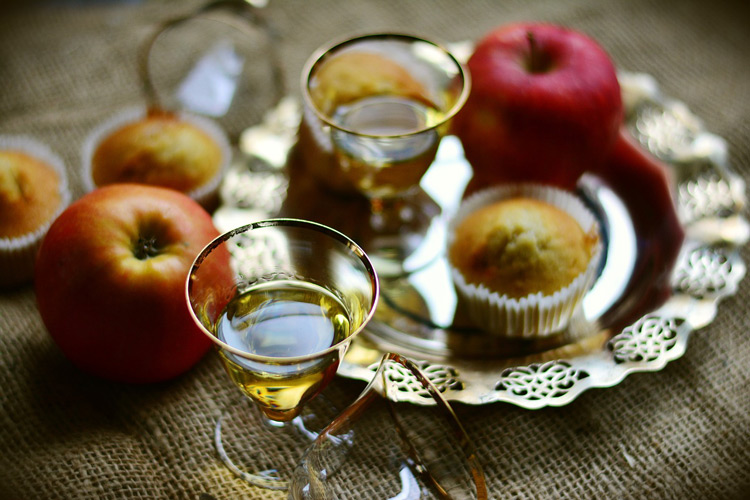 Before we get to it, let's enjoy a glass of Calvados, otherwise known as Apple Brandy. What a lovely drink and I had no idea that apple brandy was a big thing when our nation was young. Here's a really nice video on how early Americans made apple brandy:
Here's a link to some recommended calvados,  and here's some French history and requirements for making calvados. Always the best with the French, oui?
HOUSE RULES
While we're at it, let's just get the niceties IN the way, shall we? Yep, rules of civil conduct here. Go to the Utree if you have a case of the nasties, or we somehow need to reconvene there.
A lovely glass of Calvados for everyone! We also have a lovely apple cider for those who don't wish to indulge.
THE RESET OF OUR FOOD SUPPLY AND SYSTEMS
I'll post the video just below, and then give you a good taste of the slideshow. And boy are you in for a show.
The History: Yes, Rockefeller and Friends
Way back in the 1960s we have the Rockefeller Commission Report that suggests "synthetic meats" and "food from factories." Long-term planning, eh? Now, it's coming to fruition unless we stop them. Christian and Dr. Leroy talk about the companies now producing fake meat and how intertwined they are with the organizations that are pushing for the NWO.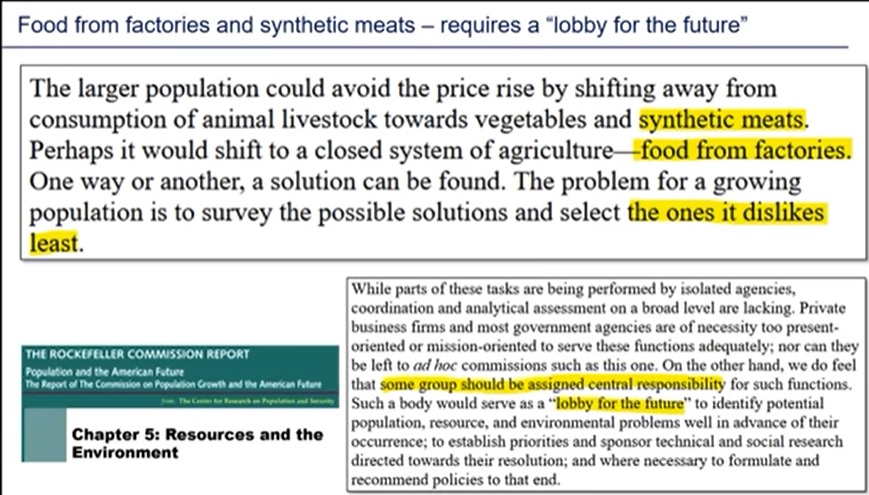 Interconnected Evil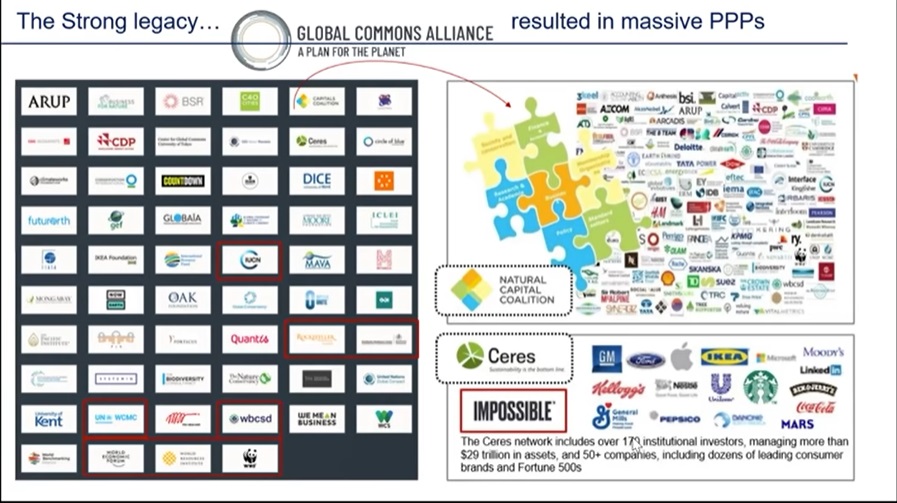 As Dr. Leroy says in the video, it is a monolith.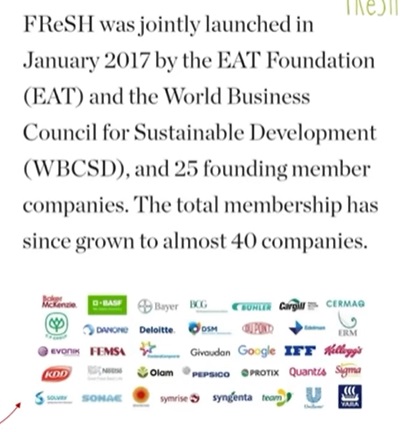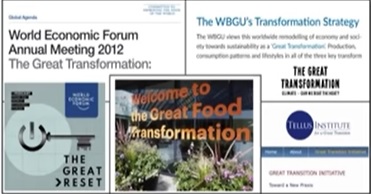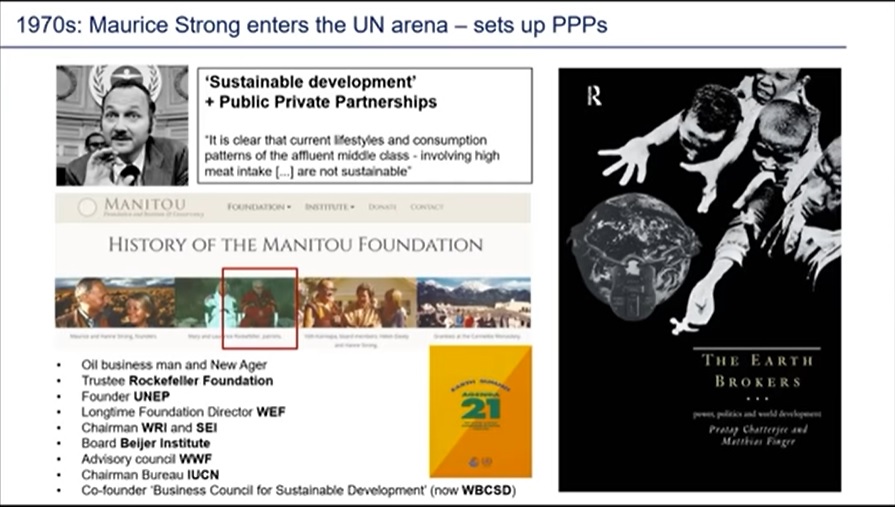 What did that fellow just say?

Friends, they want the "affluent middle class" weak, hungry, and poisoned. The better to control us.
THEY WANT US EATING INSECTS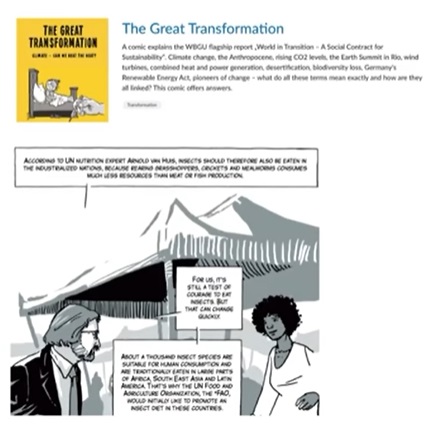 They want to do away with meat and dairy. They really, really do. Dr. Leroy discusses how cows use a lot of pasture land, and that gets in the way of the globalist plan of fake meat and insects for us. The cows have to go so the land has to go. Hmmmm, I wonder if that is why Bill Gates is buying farmland…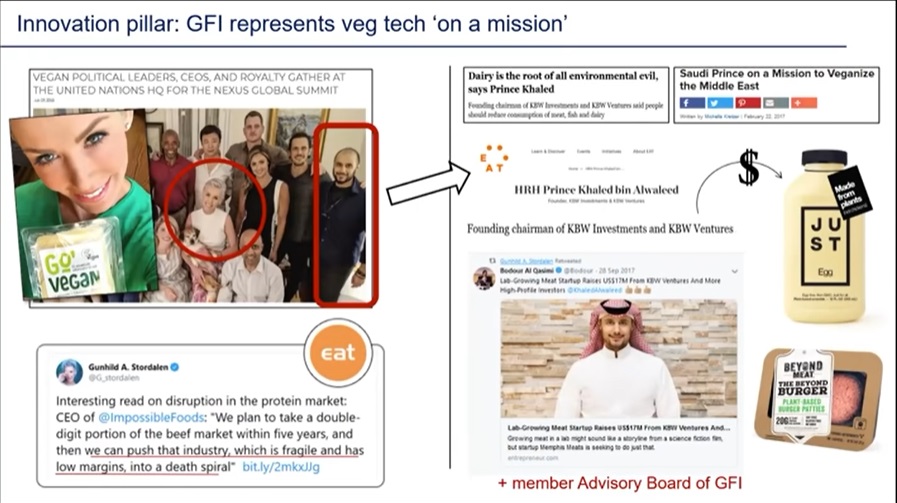 Did ya know they have a One-size-fits-all Planetary Diet proscribed for the entire world population? These people are so deeply mad that it hurts to think about it. They want to cut out starches and almost all meat and dairy. We'll be eating lentils and veggies until the cows come home. Our protein will be lab "meat" or bugs. And they will force it on us if we don't comply.
THE RELIGIOUS ANGLE
Dr. Leroy shows the religious element involved in the food takeover. It's the Gaia, One World Religion thing and yes, they are stark raving mad!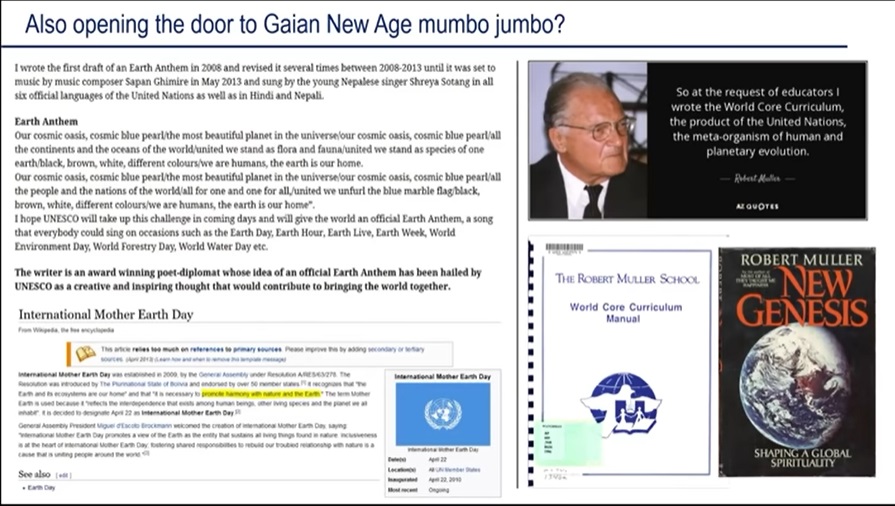 Transhumanism is all mixed up in their bizarre universal consciousness weirdness.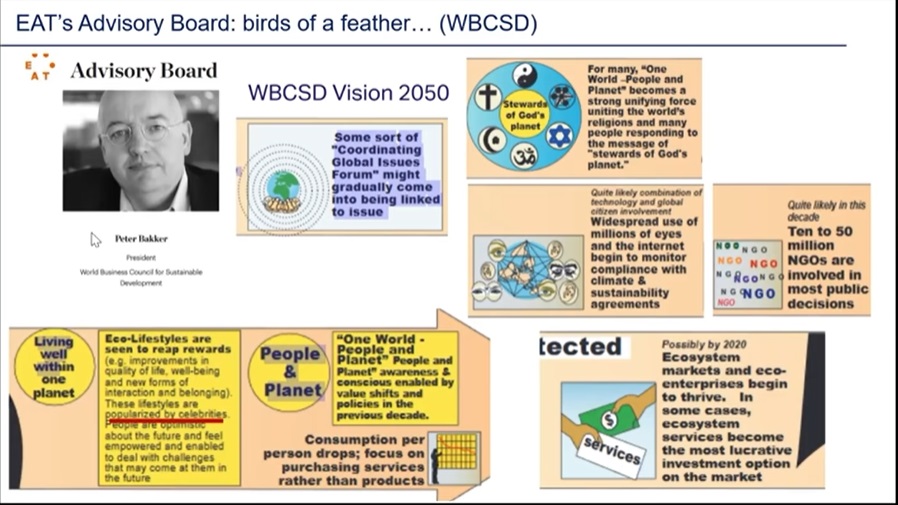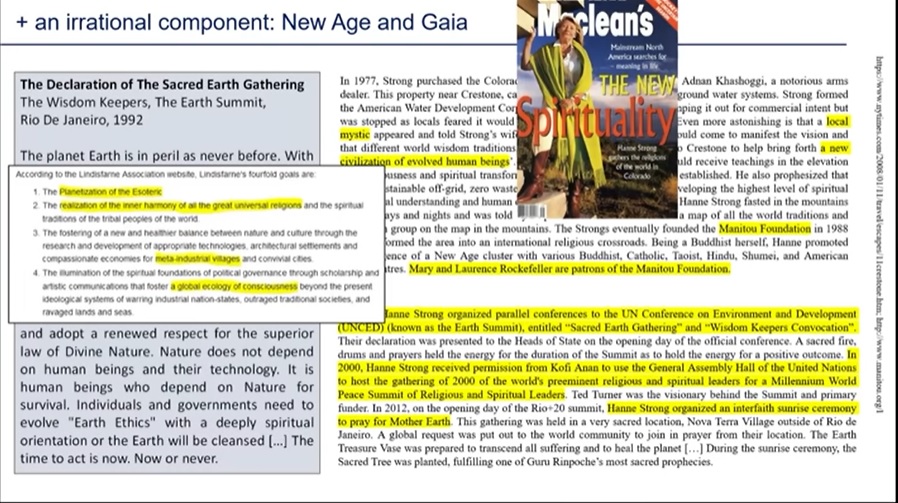 WE CAN'T FORGET CHINA!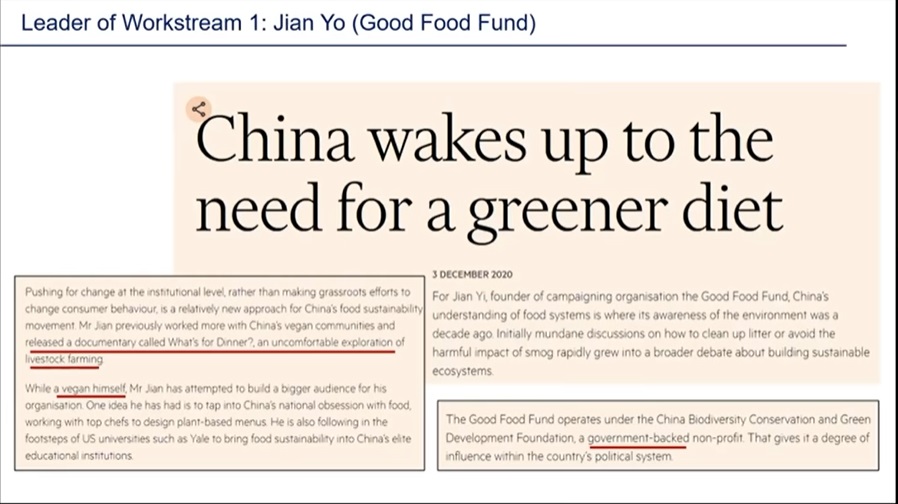 Did I mention Black Rock is all up in this stuff? The Council on Foreign Relations? All the usual suspects want to control what we eat and how that food reaches us. Don't get me started on blockchain. We are already seeing how the elites are purposely disrupting the supply chain, and we are seeing an unprecendented rise in food costs for ourselves and for our livestock. How could chicken scratch rise 30% in just a few weeks?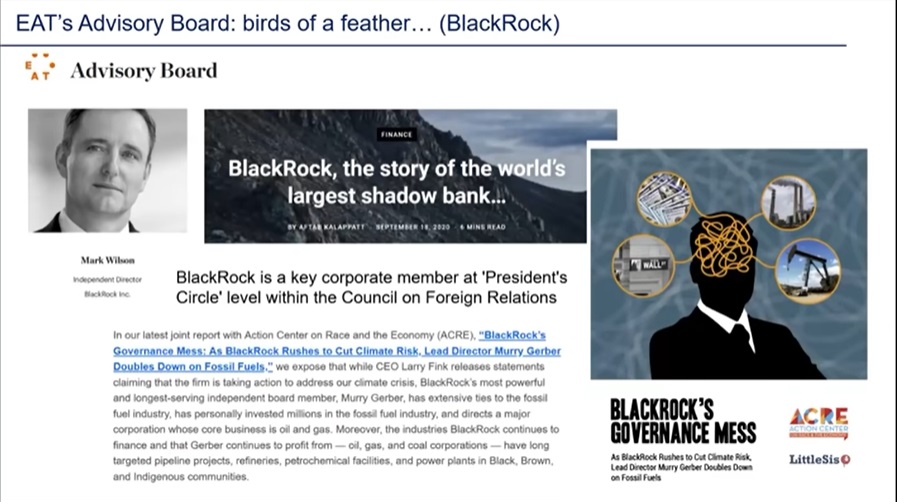 WHAT CAN WE DO?
Christian asked Dr. Leroy what can be done to stop this global takeover. The good doctor was perplexed, but he did say that we need to get connected on the local level with our food. By that, he meant we need to seek out local food producers, since not all of us can grow gardens.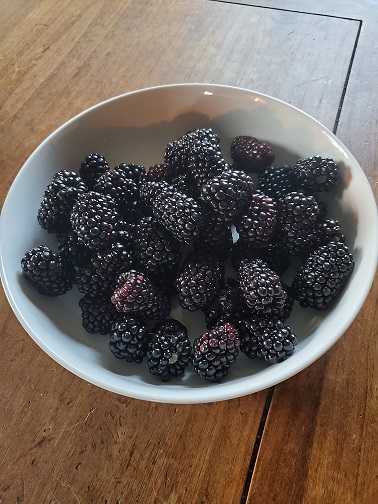 He said we have become disconnected from our local food sources. He also said that he is faithful to the food traditions of his culture, which includes foods such as organ meats.
I fully agree with that statement. I have put off getting in touch with a local beef rancher because it is really expensive to buy grass fed beef. But guess what? Beef prices have skyrocketed. If I'm going to pay a premium for my food, it might as well be the nutritious stuff.
On a similar note, the grocery stores have whole isles of stuff that we're told is food, but has been so processed that it hardly passes for food. So little old me has begun a campaign to move my household to a Traditional Foods home. One step and one skill at a time.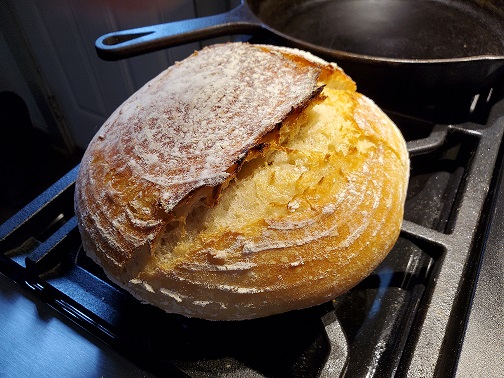 I found Mary of Mary's Nest, who has an online traditional foods classroom. I adore this woman. She is so thorough and earnest about leading people to food freedom. I love her quirky style and how open she is to taking us step-by-step to learning the traditional ways of cooking. Here's her video on making a sourdough starter:
ODDS AND ENDS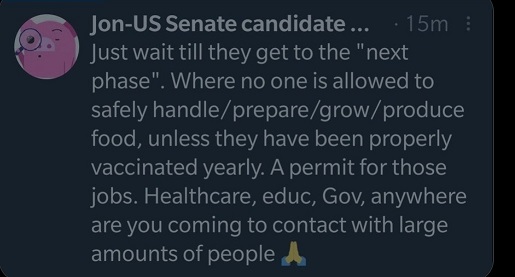 By the way, I spoke with a grocery store employee today who told me that both Kroger and her company are going to allow fully vaccinated employees to wear a button that states such, and they won't have to wear the mask. Those who aren't vaccinated will still have to wear masks. She said it is just rumor at this point. I say a couple lawsuits should fix that right up.
Here's another interview with Whitney Webb and the Ice Age Farmer: "AI and the War on Agriculture.". Very informative.
Liquifying the dead and putting that in the water and/or agricultural land is SICK AS HELL!
Homesteading at Solari. There's a part two also.
Let's drink a toast to all the patriots in Arizona who are making that audit count in ways that could help save our republic! And may patriots in Georgia, Wisconsin, Pennsylvania and New Hampshire keep the pressure on. AUDIT! AUDIT! AUDIT!