COVID Vaccine ADE Biological Explanation #n+1
Pushing vax mandates in spite of this IS NOT MERE STUPIDITY.
---
I'm keeping this short, but HIGH PRIORITY. There's a guy who simply plays BEAR MARKET on coronaviruses, and he's almost always RIGHT. If you care about this damn COVID crap, then you need to be following him.
Here's one of his latest.
---
LINK: https://market-ticker.org/akcs-www?post=243262
ARCHIVE: https://archive.fo/py2RV
Or click / open images to enlarge: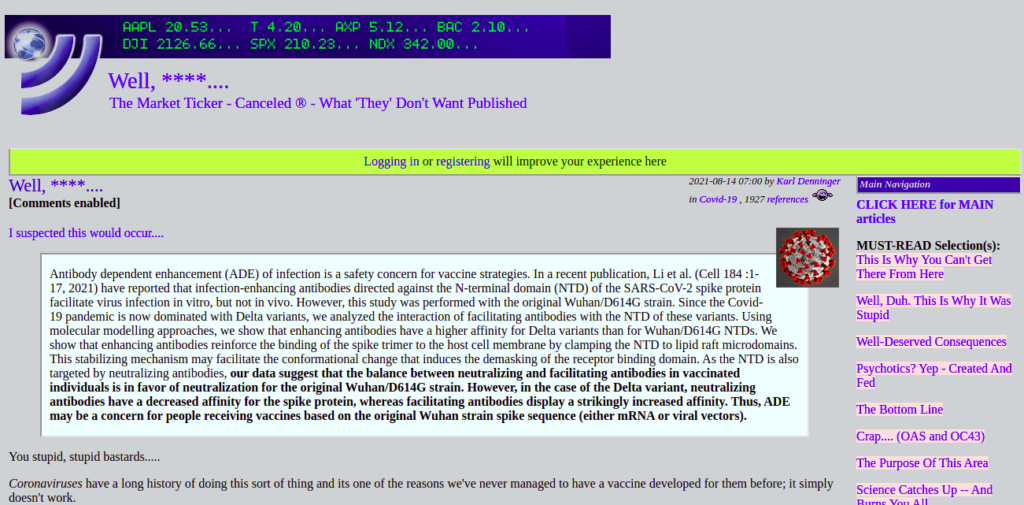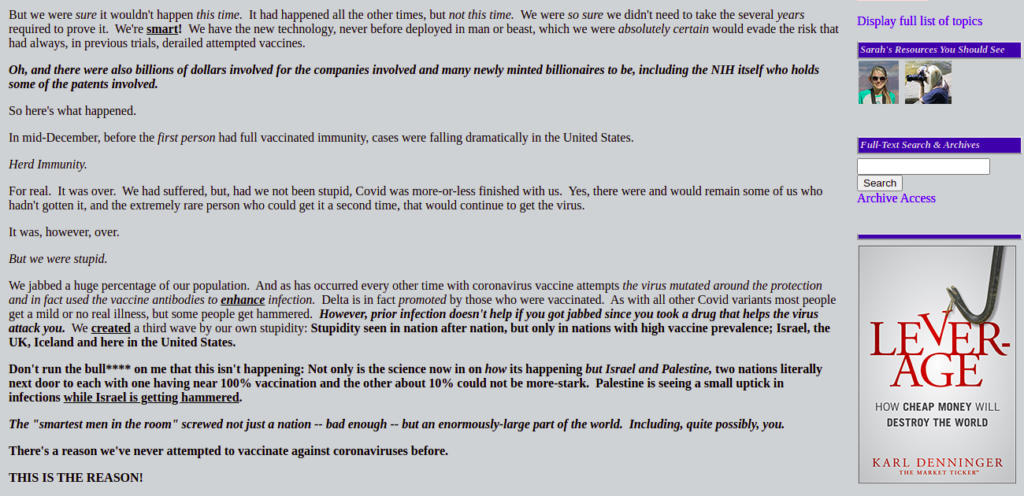 Large print version HERE.
---
Thanks to Cthulhu for bringing this to my attention, and thanks to Bflyjesusgrl for immediately spotting the importance.
Bookmark that post and follow that site!
Nobody does "OY VEY / TOLDJASO" like Denninger!
NOW – it is WORTH following our original discussion on this, because scott467 brings up an ESSENTIAL POINT.
This stuff is NOT stupidity. It is BY DESIGN.
---
scott467 Online Coyote  Reply to  bflyjesusgrl  August 15, 2021 01:39
"You stupid, stupid bastards….."
_____________
Not stupid.
By intent and design.
It has to sink in.
They are doing all of it on purpose.
I was just telling someone on the phone this evening that people who have lived under communism recognize what is going on (I was thinking of singingsoul).
We have never experienced it at full volume before, so we have no frame of reference or context for it, we have no 'natural defense' or 'immunity' built up against communism.
But people who have experienced it before do.
They see what is happening, and they know that none of it is by accident, or from stupidity.
We should listen to them, and believe them.
I do. 👍
---
And look how intent these people are:
---
bflyjesusgrl Online Coyote  Reply to  Wolf Moon  August 15, 2021 02:03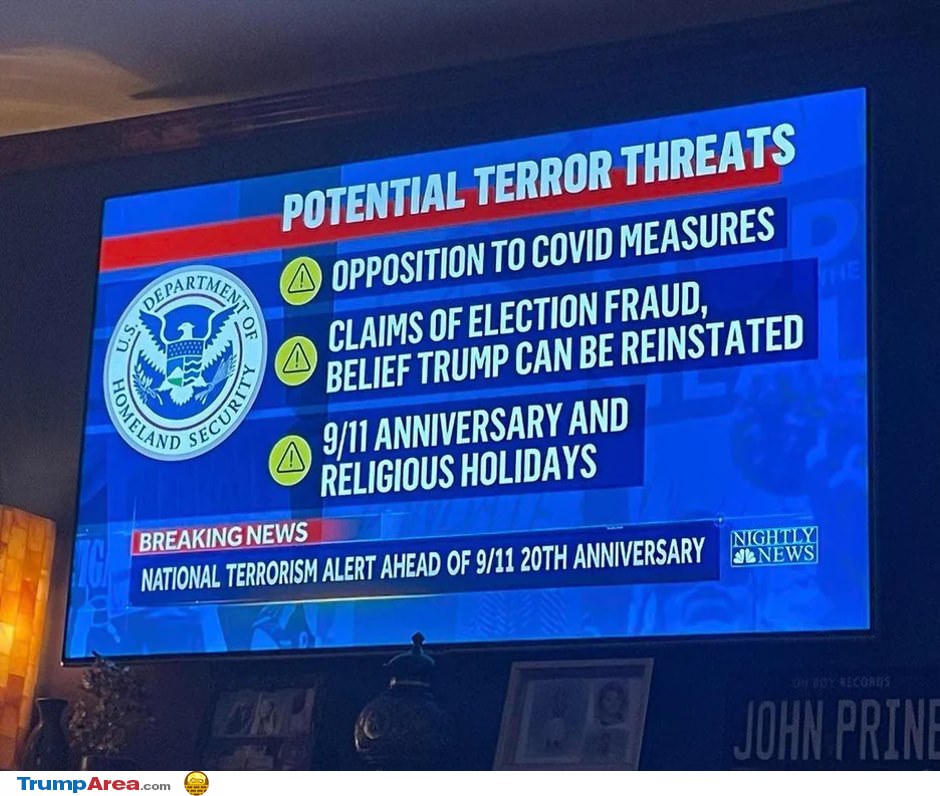 ---
Is it coming through loud and clear?
The 9/11 linkage and "religious holidays" stuff looks like Jewish or Israeli targets. They need huge virtue signals on this, and to try to take it out of "questionability", just like 9/11.
But it's clear what's really going on.
---

---
Meting out justice here is NOT our responsibility, but I want to be on some juries when this is over.
---

Featured Photo: Meeting of the War Crimes Executive Committee, which decided on the arrangements for the Nuremberg trials. Note the garage pull in the background – Exhibit F1b. I am dying of the China Virus. I had the virus itself in the latter half of January, 2020. I became symptomatic on January 18, and thus …
---
Be careful – take care of yourselves – they're getting desperate.
W