This cracked me up:
The second unit cinematographer missed a few things.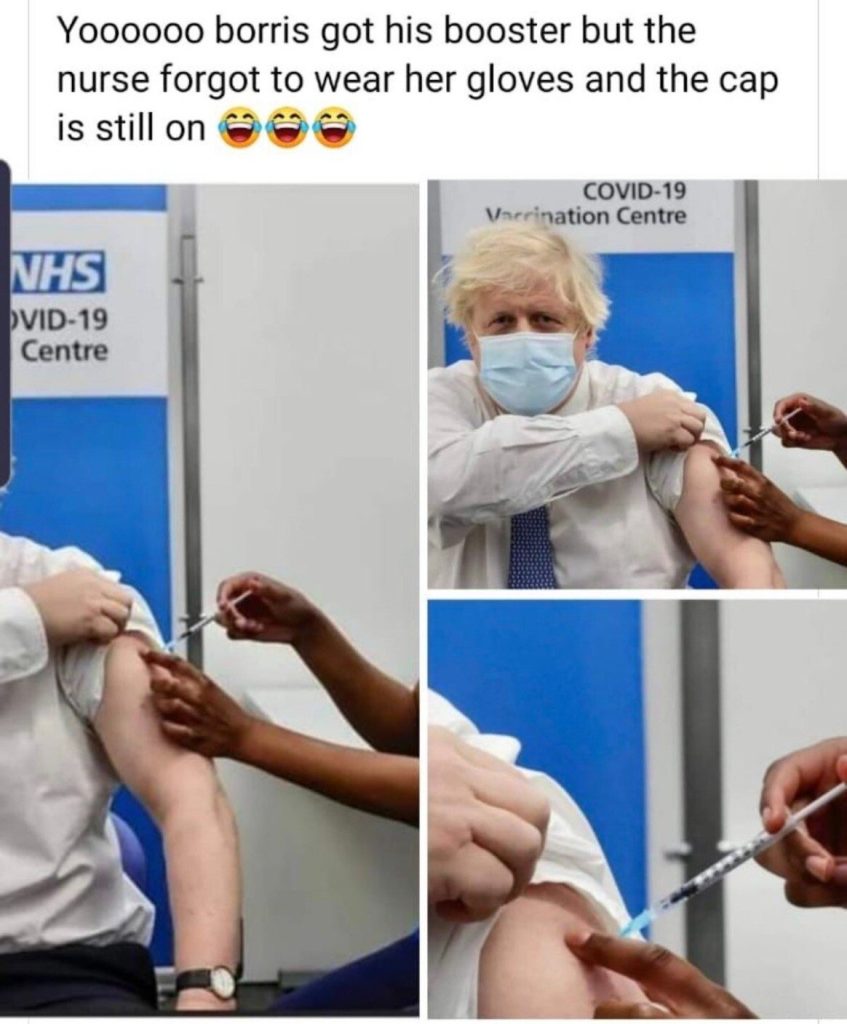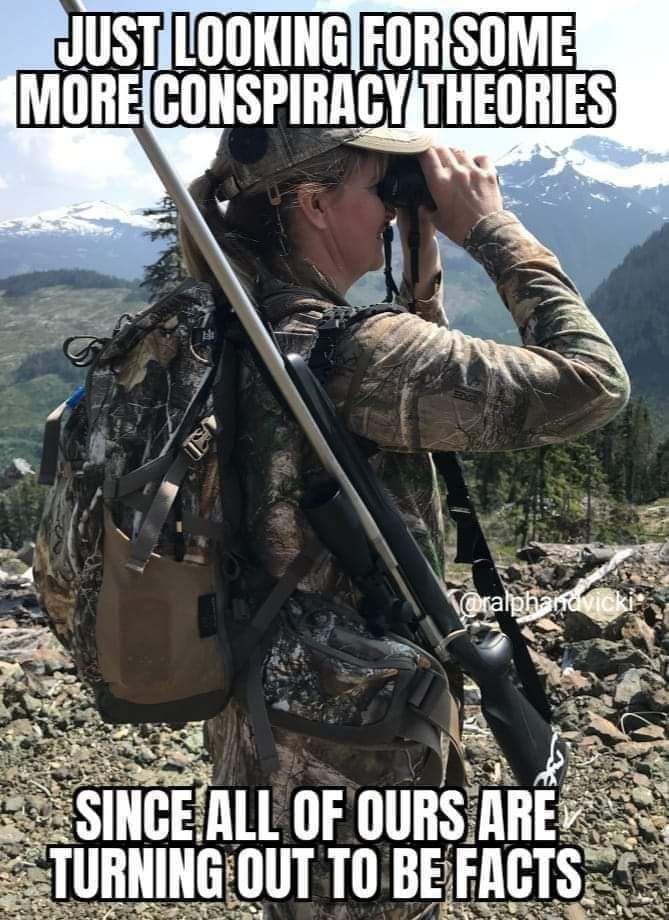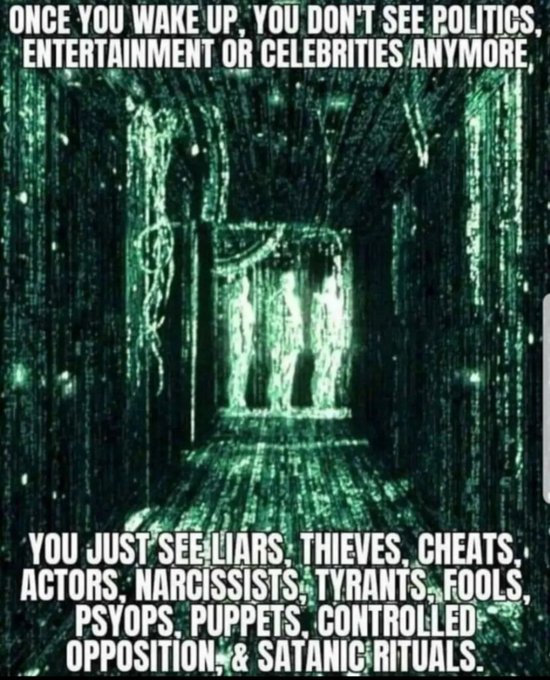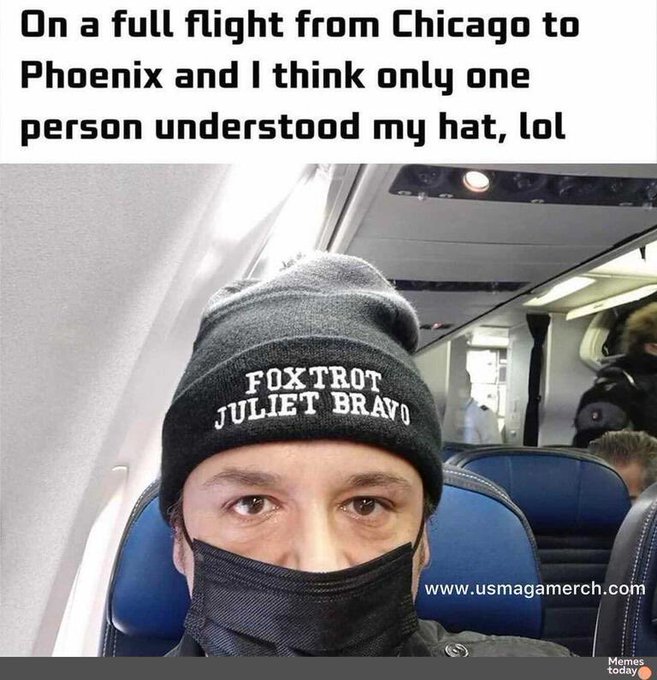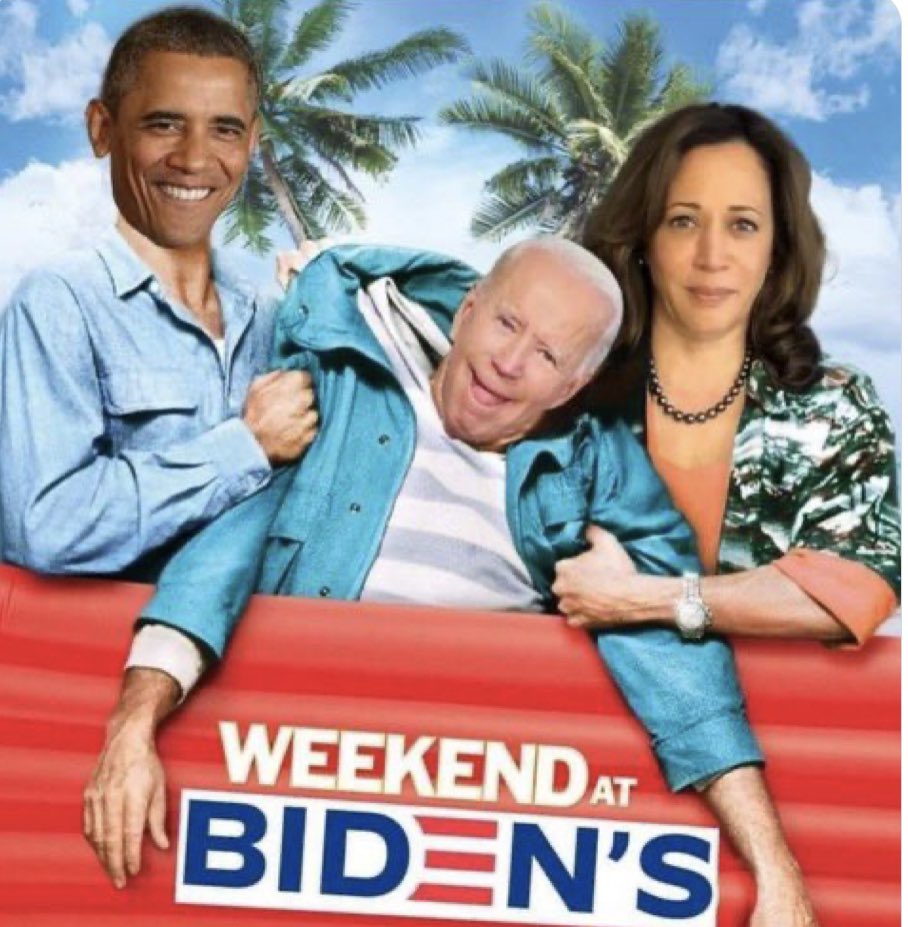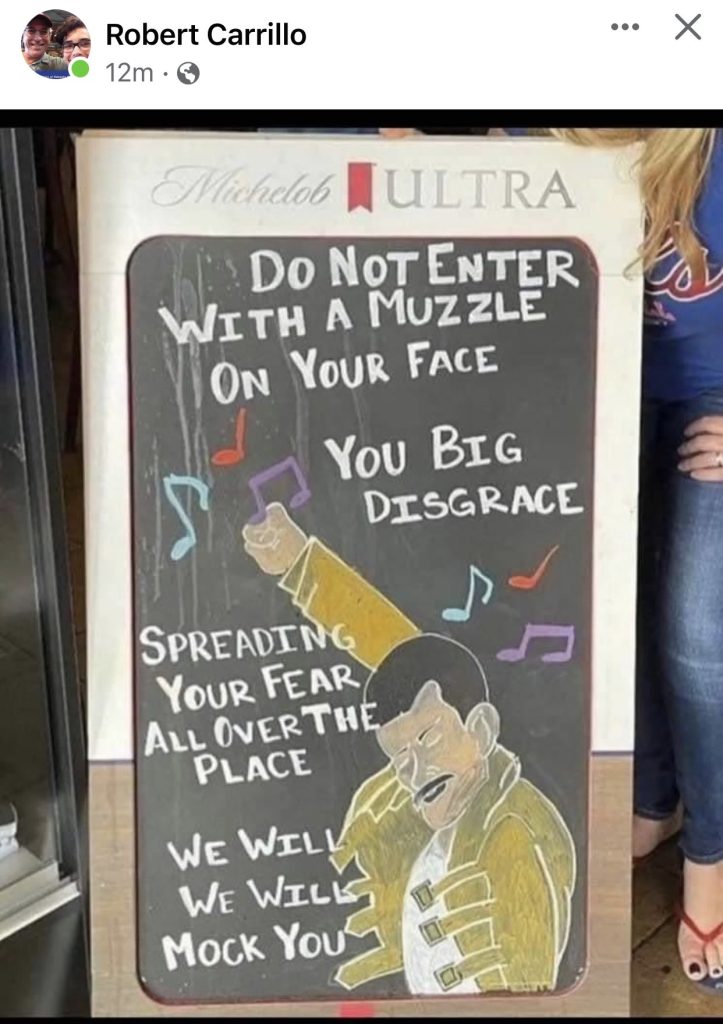 Have a good day y'all.
(I don't remember who brought this to a daily in the comments, but thanks.)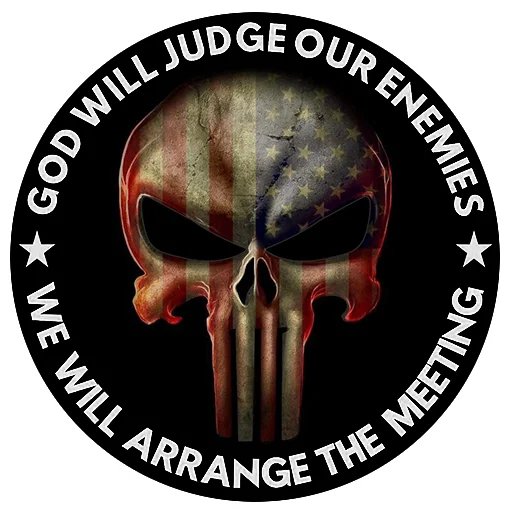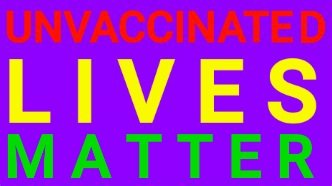 And, of course, the obligatory George Carlin: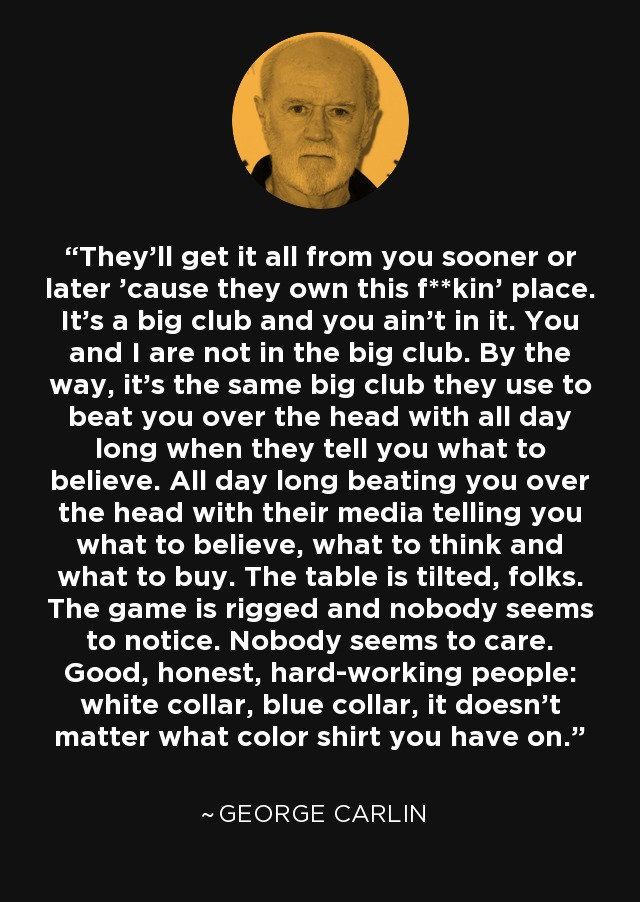 Per the Boss: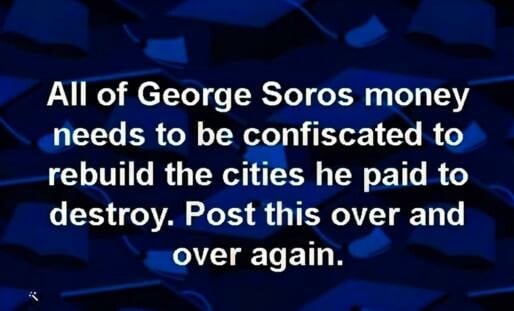 And now for the obligatory message from our sponsors:
Here at the Q tree we believe in the concept of CIVIL open free speech and the discussion that fleshes out ideas. When commenting and participating in the OPEN discussion on this thread all comments MUST NOT CONTAIN personal threats, baiting, name calling, or other anti-social words fomenting hate, violence or destruction. Our host Wolfm00n has strict rules about that.
Fellow tree dweller Wheatie gave us some good reminders on the basics of civility in political discourse:
No food fights.
No running with scissors.
If you bring snacks, bring enough for everyone
Please, stock up on blanks for celebratory gunfire, be ready to swing from the chandeliers…and no messing with the nuclear weapons.
Please remember to remain locked and loaded and ready for trouble should the insurrectionists try to invade your space.
Those who have things to say that do not fit the generally accepted limits of "civil" discussion, Wolf has provided a venue known as the UTree. You're welcome to visit over there and say hi to anyone hanging out over there. The "Rescue Thread" is also over there. In the event a rendezvous of the tree is needed, please check it out, as well as the newest rescue venue.
Auntie DePat's requests:
If you see something has not been posted, do us all a favor, and post it. Please, do not complain that it has not been done yet.
The scroll wheel on your mouse can be your friend. As mature adults, please use it here in the same manner you would in avoiding online porn.
Thank you so much for any and all attention to such details. It is GREATLY appreciated by more than one party here.
One other vital note:
Please, review these rules that our host Wolfm00n outlined toward the beginning of the growth of the tree itself. it won't take long.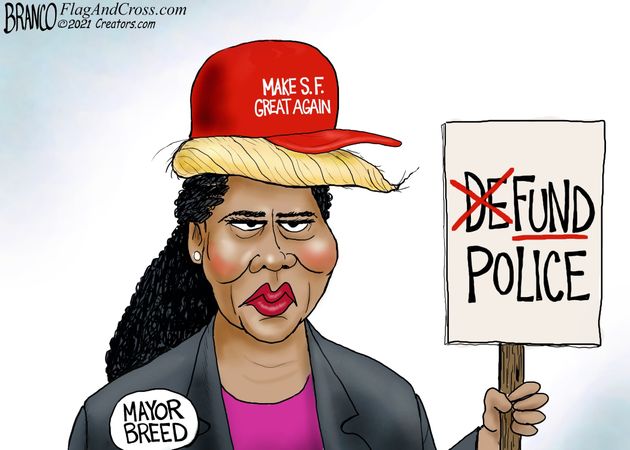 __________________________________________________
1 JOHN 2:3-11
3And by this we may be sure that we know him, if we keep his commandments. 4He who says "I know him" but disobeys his commandments is a liar, and the truth is not in him; 5but whoever keeps his word, in him truly love for God is perfected. By this we may be sure that we are in him: 6he who says he abides in him ought to walk in the same way in which he walked. 7Beloved, I am writing you no new commandment, but an old commandment which you had from the beginning; the old commandment is the word which you have heard. 8Yet I am writing you a new commandment, which is true in him and in you, because the darkness is passing away and the true light is already shining. 9He who says he is in the light and hates his brother is in the darkness still. 10He who loves his brother abides in the light, and in it there is no cause for stumbling. 11But he who hates his brother is in the darkness and walks in the darkness, and does not know where he is going, because the darkness has blinded his eyes.
LUKE 2:22-35
22And when the time came for their purification according to the law of Moses, they brought him up to Jerusalem to present him to the Lord 23(as it is written in the law of the Lord, "Every male that opens the womb shall be called holy to the Lord") 24and to offer a sacrifice according to what is said in the law of the Lord, "a pair of turtledoves, or two young pigeons." 25Now there was a man in Jerusalem, whose name was Simeon, and this man was righteous and devout, looking for the consolation of Israel, and the Holy Spirit was upon him. 26And it had been revealed to him by the Holy Spirit that he should not see death before he had seen the Lord's Christ. 27And inspired by the Spirit he came into the temple; and when the parents brought in the child Jesus, to do for him according to the custom of the law, 28he took him up in his arms and blessed God and said, 29"Lord, now lettest thou thy servant depart in peace, according to thy word; 30for mine eyes have seen thy salvation 31which thou hast prepared in the presence of all peoples, 32a light for revelation to the Gentiles, and for glory to thy people Israel." 33And his father and his mother marveled at what was said about him; 34and Simeon blessed them and said to Mary his mother, "Behold, this child is set for the fall and rising of many in Israel, and for a sign that is spoken against 35(and a sword will pierce through your own soul also), that thoughts out of many hearts may be revealed."
Ahh, yes. The Nunc Dimittis. So many settings, so little time. I am pretty sure I've sung this setting somewhere along the way. After a while it all runs together.
"Do not be afraid to take a chance on peace, to teach peace, to live peace. Peace will be the last word of history" – St. Pope John Paul II
Holiness is this profound contact with God, becoming a friend of God: it is letting the Other work, the Only One who can really make the world both good and happy. — Benedict XVI
As always, prayers for the fight against that which seeks to enslave us are welcome.
Please include: President Donald Trump, the Q team, our soldiers in the field, special forces, tactical units, first responders and those working behind the scenes…and any and all people with family members in the hospital, COVID or not.
And…members of the QTree who no longer participate for one reason or another.
It is quite clear, as per Wolf's message from July, that we are under spiritual attack. Building up a robust arsenal of prayer and discipline is a must in fighting the enemy and his minions.
In that spirit, the Prayer to St. Michael the Archangel from Tuesday's threads, and the Breastplate of St. Patrick, not to mention the Litany of Humility are favorites recommended by exorcists in spiritual warfare.