The Pub is OPEN!
Of course we're open on New Year's Eve, for goodness sake!
However, the crooked and despicable Clot Shot Casino is now CLOSED (more details later), for outrageous offenses like THIS.
Prepare to be outraged, even though this story is from over 5 years ago.
A guy who found $2 in credit left on a slot machine, played it before he put his own money into "his" machine, and was PROSECUTED for "fraud" with a big fine. Yup. Any credits left on a machine belong to the house, if a person leaves them. The house then MONITORS this crap on security camera.
So they don't let the guy pay the $2, but shake him down with arrest, booking, charges, and ultimately a PLEA BARGAIN and a CRIMINAL RECORD. Everybody in the FAKE LEGAL SYSTEM gets rich except the CHUMP, who should have taken it to court, even though there was probably a dirty judge on it, too.
Clearly the whole thing is a SCAM set up with dirty law enforcement. In fact, it would not surprise me if CHUMPS were being set up by the casino (intentionally left machine credits) to take these falls.
Meanwhile, FBI goes after patriotic Americans.
Gambling. It's just DIRTY. That's why you won't find CLOTTERY TICKETS here in WOLF'S PUB.
---
Meanwhile in Amateur Bartender Land…..
While our beloved REAL bartender takes a needed break of unknown duration, we will ENDEAVOR TO PERSEVERE.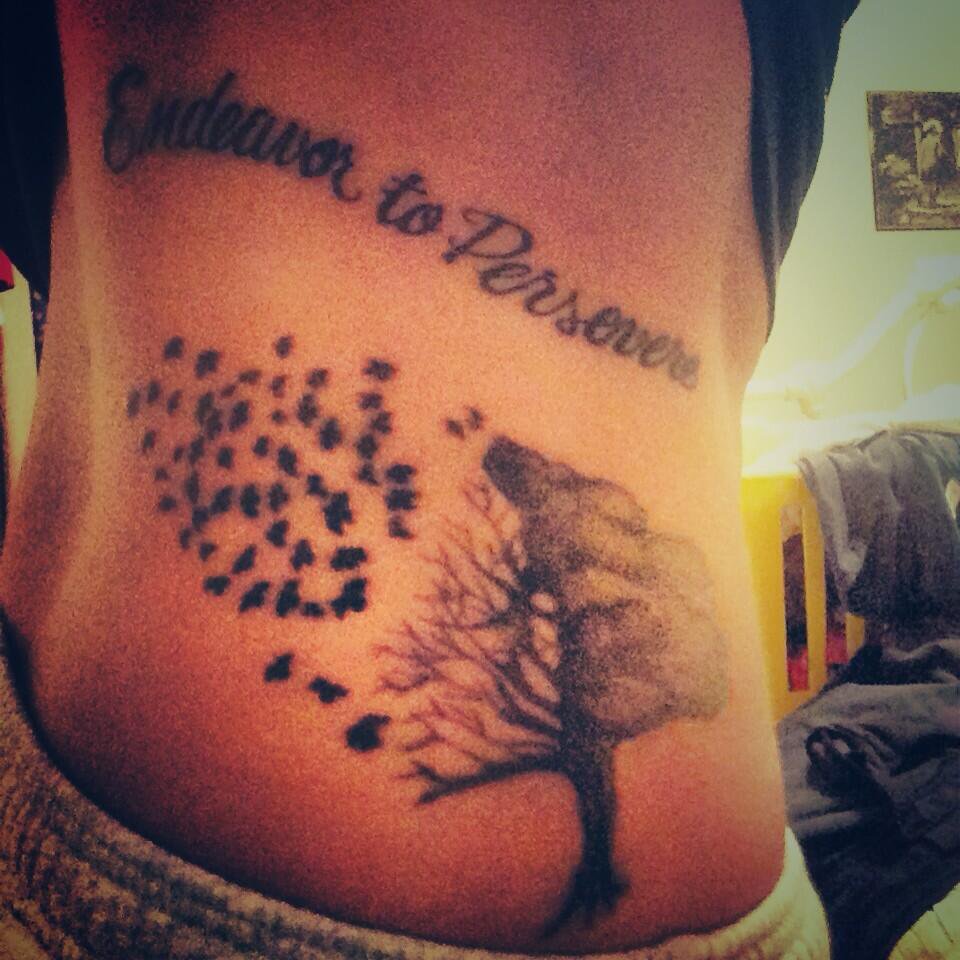 Because we did alcohols last week, including menthol, ivermectin, and hydroxychloroquine, we'll try some amines this week.
Alcohols begin with the structural moiety -OH whereas amines begin with -NH2. The familiar ethanol is CH3-CH2-OH. Replacing the H on the oxygen of alcohols turns them into things which act completely differently (ethers, esters, etc.), and are no longer called alcohols. In contrast, the H atoms of "primary amines" (-NH2) can be replaced (-NH-, -N(-)-, -N=, etc.), and much of the chemical behavior frequently remains, in which case the substances may still be called amines.
This classification scheme for organic substances is complicated, historical, and sensible, but it is also admittedly very obscure.
Think of amines as nitrogen horning on on oxygen's act in the alcohol world. Compared to the very familiar ethanol, other alcohols are different enough, but amines create a whole new ball game. For over a century, amines were possibly the biggest act in the world of pharmaceuticals.
The following three amines are second generation antihistamines.

More on these substances later!
---
Christmas Spirit
As we are going to keep the Christmas spirit going into 2022, you will note that ornaments are still up – including various old favorites from Christmas Past.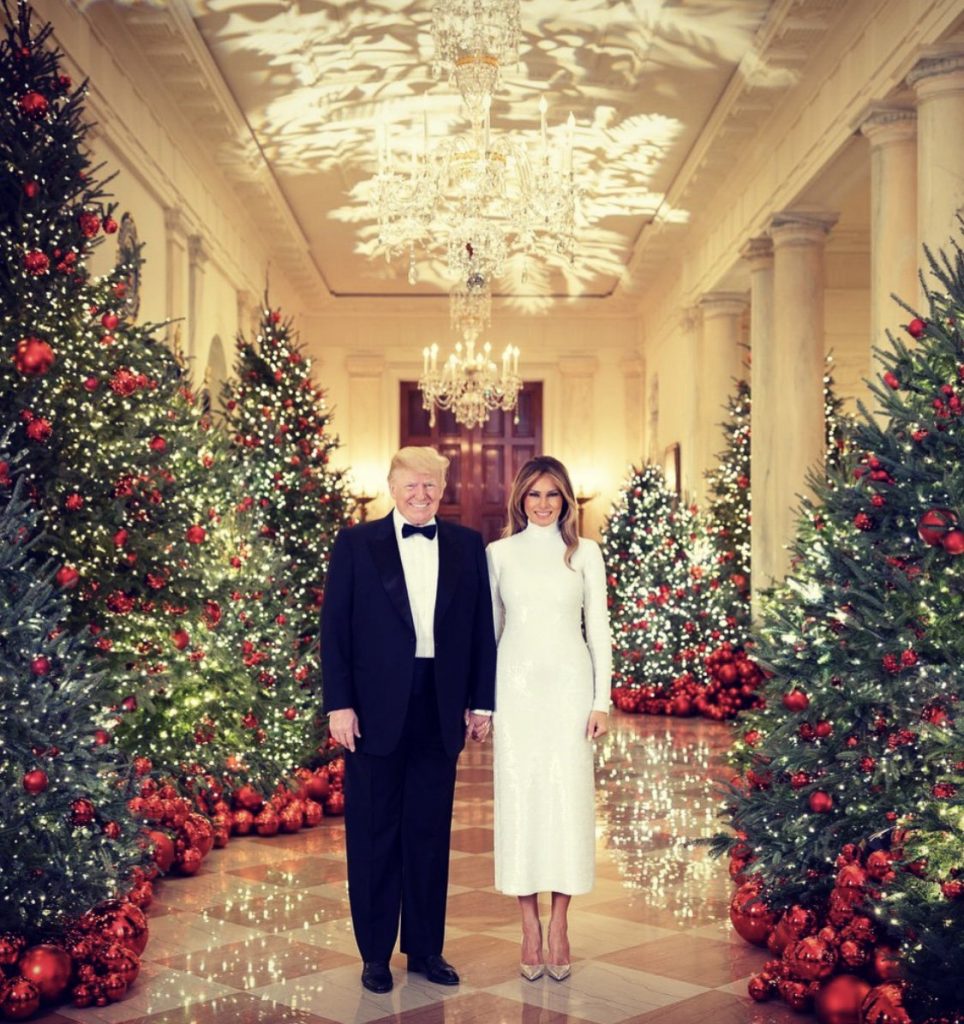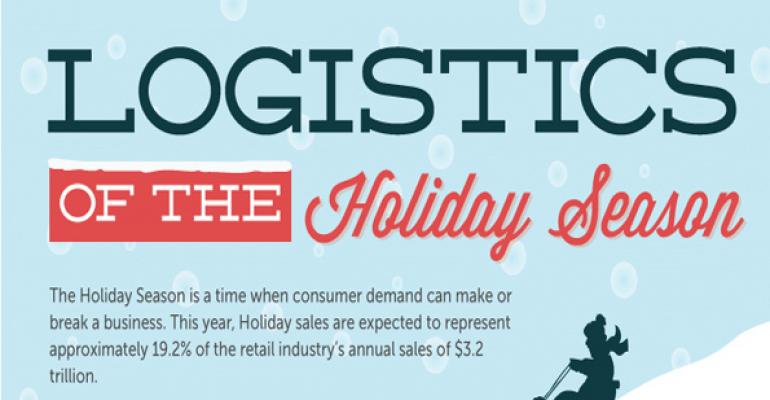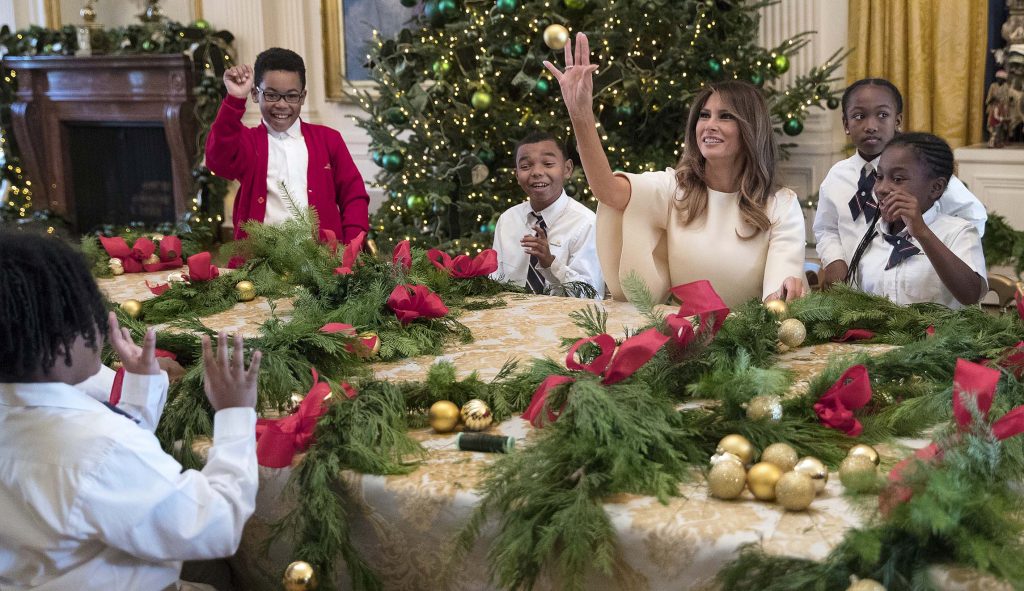 We will get that tree up, no matter how much flak from the cultural Marxists!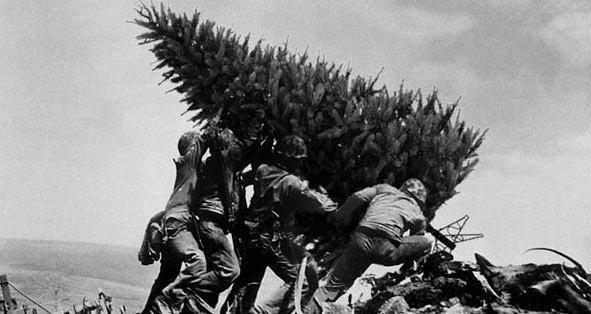 And there will be GIFTS for all, both NAUGHTY and NICE!!!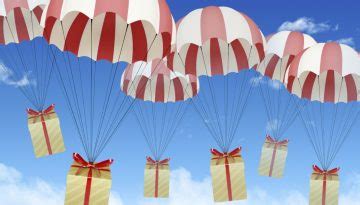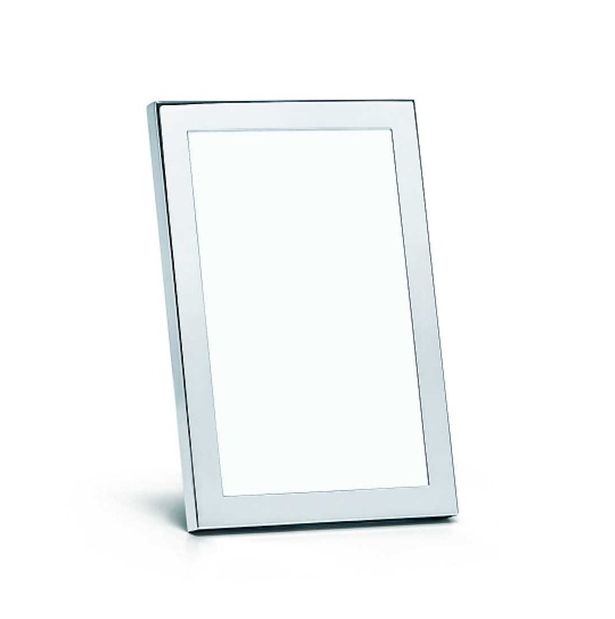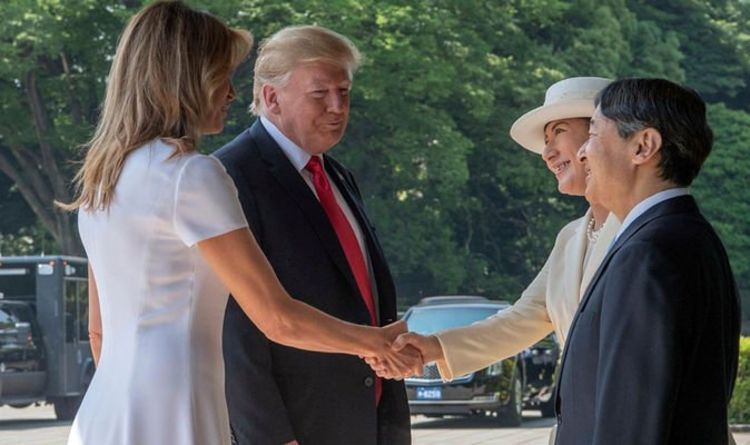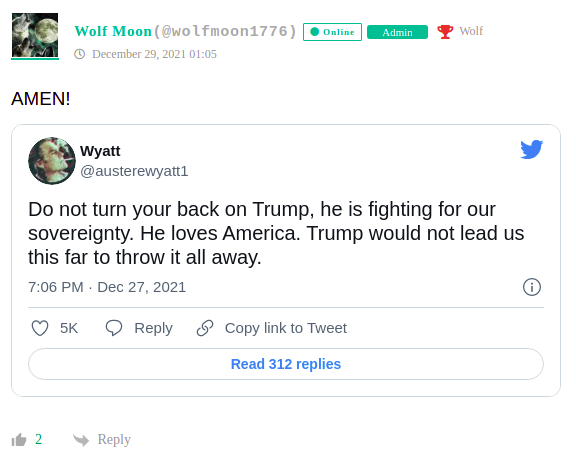 How did you like those pictures of Trump and MELANIA???
PSSST! Hey, kid! I've got some pictures…….
---
Trump Calendars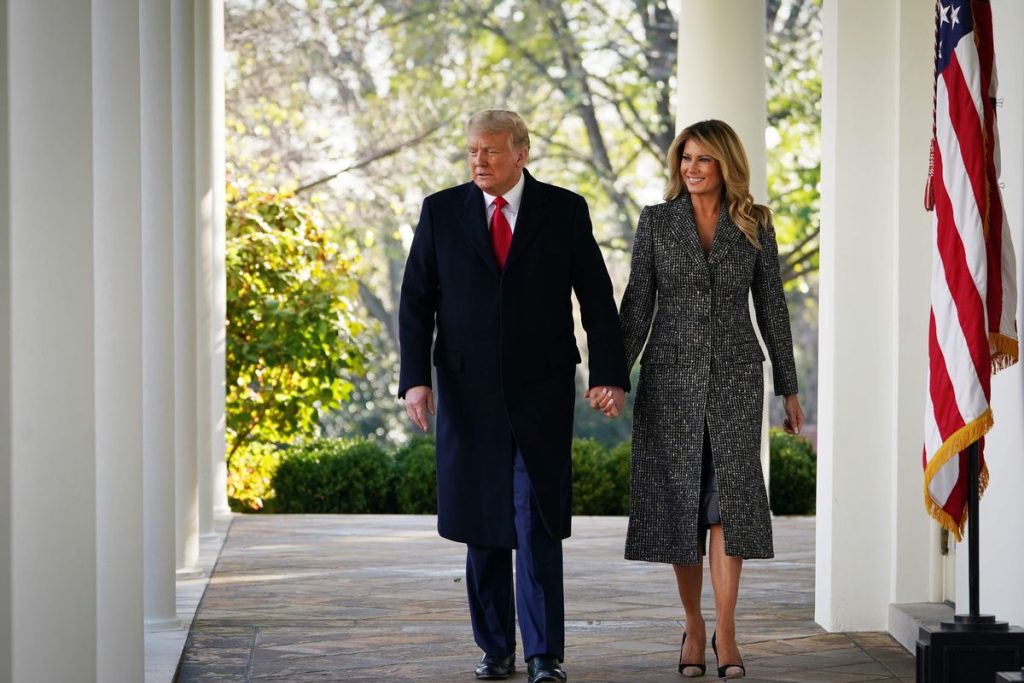 People – it's getting close to the time to make a decision. Do you want a TRUMP CALENDAR for 2022?
I'm going to let you know about TWO of them that you can get. They ship VERY QUICKLY, too!
Official Trump Calendar
This is a GREAT calendar – heavy on military photos – plenty of Melania.
I can vouch for this one – easily worth the $45 minimum donation to SAVE AMERICA – meaning 90% goes to TRUMP'S CONTROL.
This is a great way to make an end-of-the-year donation and not feel stiffed by RINOs!
Alternatively…..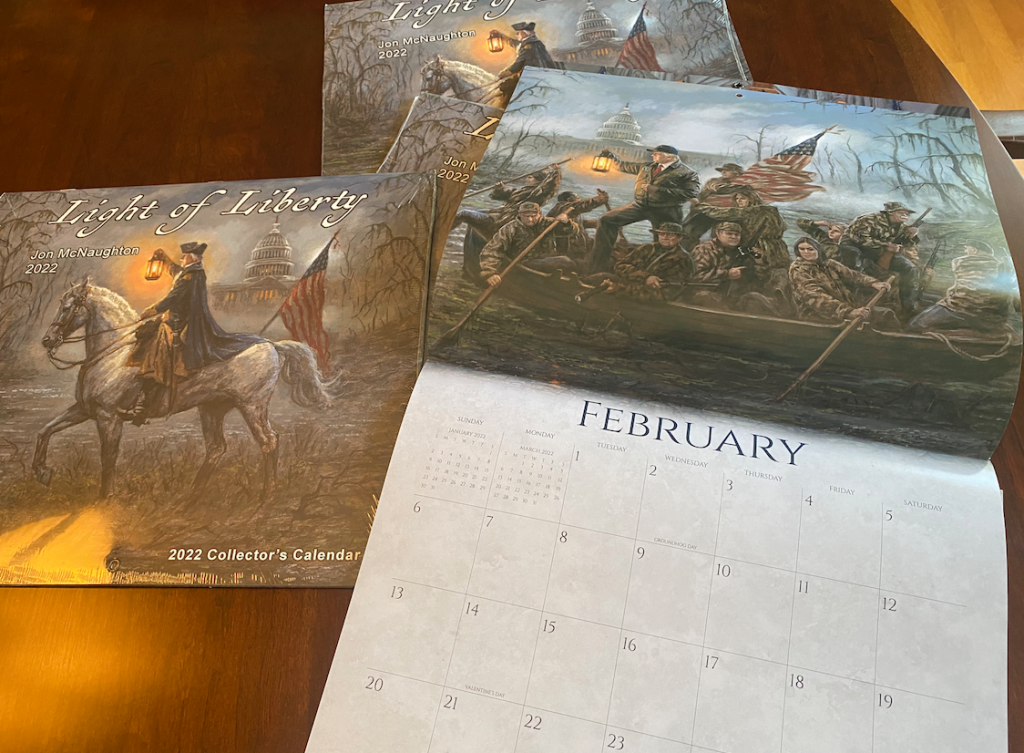 Jon McNaughton's Trump Calendar
I love this guy's art. Had I not gotten the official Trump Calendar, I might have gotten this one.
Still time to buy, I think, but I have not tried to put an order through.
Please let us all know in comments if you order either of these and encounter either success or failure.
And now, the rules of the pub.
---
HOUSE RULES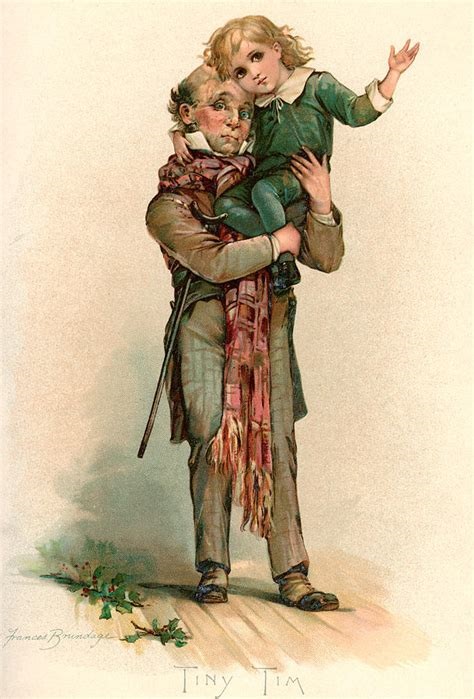 God bless us, every one! Tiny Tim had such a beautiful soul. He hadn't a mean bone in his body…unlike most of us. But in keeping with Christmas, we promise to honor Wolf's rules and keep Scrooge at bay. The Utree is where the Ghost of Christmas Present will conduct you should you need to rattle some chains. Another option, should all hell break loose is here.
Now, back to business.
---
AMEN!
---
Current Art On The Wall
First a bit of pub introspection…..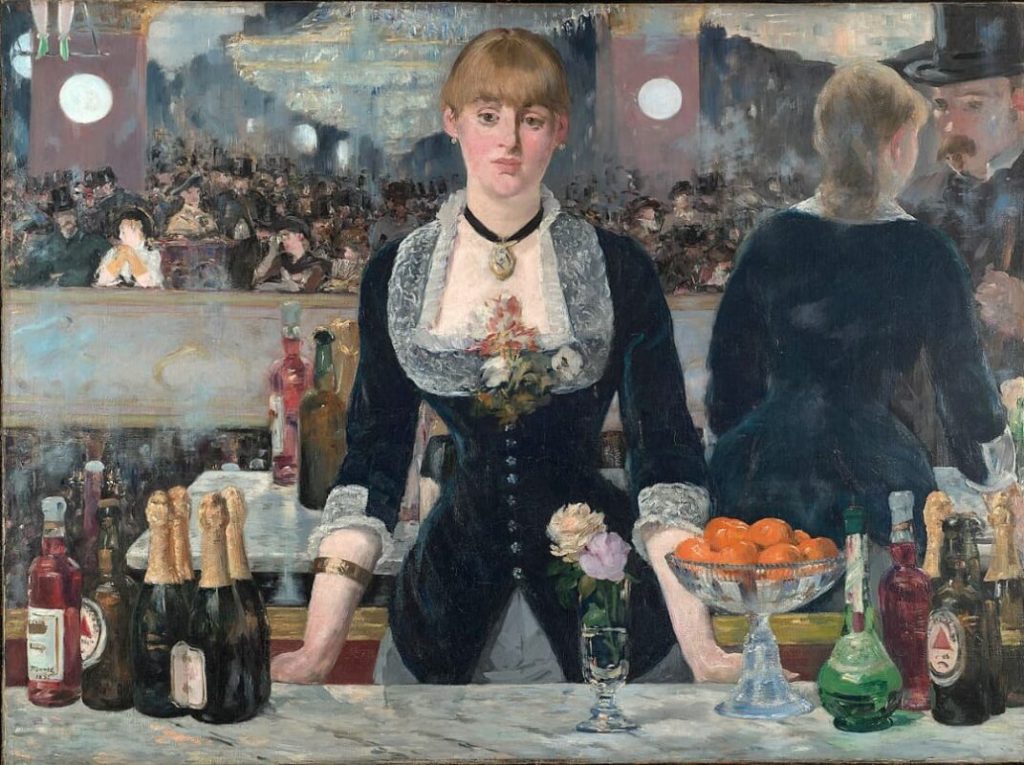 …..and then some comic relief on the wall in the john!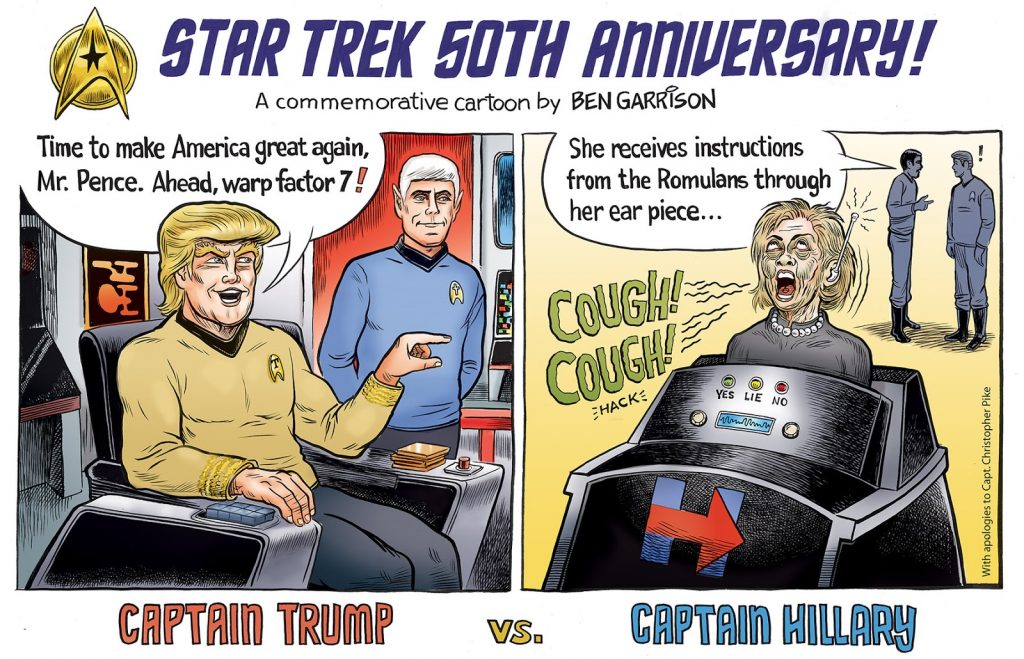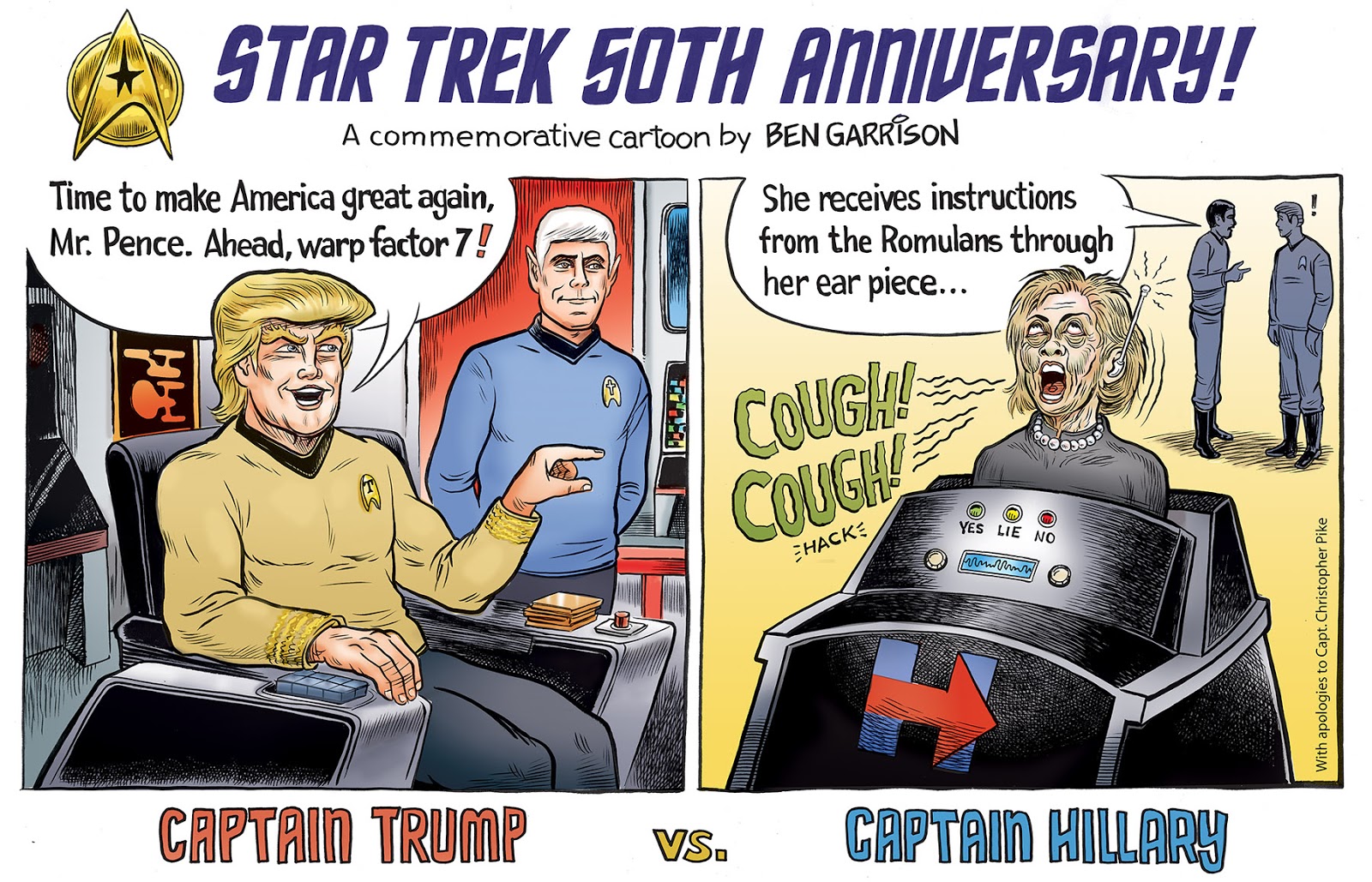 ---
The Clot Shot Casino is CLOSED
The "ever-mouthy" Karl Denninger has just pointed out some numbers in the Danish Omicron data that really change my perception of relative risks and benefits of vaccination – particularly in light of what we now know about common H1 antihistamines as a class essentially preventing death from COVID.
This is less about SIDE EFFECTS (adverse events – whatever) and more about IMMUNITY STRATEGY.
Multiple questions are now answered by this fresh data for a new variant.
First, it's very clear that the "Wuhan vaccines" are rather BADLY protective against Omicron. While I would not call it a "pandemic of the vaccinated", the vaccinated ARE over-represented in Omicron cases, and the unvaccinated are under-represented. At least one analyst has speculated that Omicron might have escaped from a laboratory, where it "gained function" in the serum of vaccinees.
The recently boosted have a risk comparable to the unvaccinated, but the vaccinated as a whole are actually MORE LIKELY to get Omicron, which is weird. Combined with the fact found elsewhere, that almost 5% of Danish Omicron patients already had COVID-19, then "Wuhan natural immunity" is suffering its own form of breakthrough as well.
Fine. So the vaccines need boosters, and risks accumulate. The disease is also risky, and not as protective as we had thought.
BUT WAIT – THERE'S MOAR.
Let's look at that fact – that the VACCINATED (overall) are being hammered harder than the unvaccinated, relative to their proportion in the population.
One explanation is that the "unvaccinated" include a bunch of people who were "vaccinated" by the disease, and have SUPERIOR natural immunity.
Another explanation is that the current Wuhan-variant vaccines are immunizing against the now-absent Wuhan variant, but are LOWERING immunity to new and changed variants- perhaps after some initial immunity, but then waning. And THAT is not an unknown phenomenon.
And, of course, there is the third option, that it is BOTH of those two things.
No matter which way it is, this is not good news for the vaccines. This DATA says that – in real life – "natural immunity" / "no vaccine" is a solid form of protection, and is about as good as "boosterism". Worse than that, for the vaccines, it appears that "missing the booster" ("2 shots" in the table) leaves one EXTREMELY VULNERABLE to the disease – much more so than being totally unvaccinated.
THIS is starting to explain why the CDC is playing WORD GAMES with "unvaccinated", where they call people who just got vaccinated "unvaccinated" to blame-cast adverse events as disease, tinkering with THOSE numbers, but they ALSO call people who got two shots "unvaccinated" after some time, when those people are actually "vaccinated but now in vaccine failure".
Don't play those word games with me, Dr. Fauci. Those "unvaccinated" people TOOK THE JAB. They're "vaccinated". And with TIME, vaccination looks to be a LOSER unless you get REVACCINATED.
How about we use the word "revaccinated"? It's a bit more honest.
ANYWAY……
Thanks to this recent data, and some other earlier thoughts, two things have become CLARITIN CLEAR.

(1) – Nobody needs to die from COVID, because, if the murderous media would simply tell people, there ARE in fact some common, cheap, easy-to-get, over-the-counter drugs that essentially make it impossible to die from the disease, while in the process obtaining superior "natural" immunity.
(2) – Even if one wants to GAMBLE with the vaccines, which offer less "disease" but also less "immunity", the vaccines seem to make people MORE susceptible to sufficiently mutated coronavirus variants. That is, unless one gets a booster. Thus, they're ADDICTIVE, just like gambling and smoking, making one DEPENDENT on the vaccines.
For a deeper discussion of vaccine dependency…..
---

Wherein we explain – at three different levels of scientific and political understanding – how ADE-mediated vaccine slavery works. This post is to PREPARE YOU to watch what the other side is doing RIGHT NOW, so you can spot the deceptions. Right now they are DESPERATELY trying to make a FAILING PLAN work. Their plan …
---
Is that GOOD? Seriously – is that good? Is it "good" to be dependent for your VERY LIFE on vaccines?
I, personally, don't think so. It's like making everybody an insulin-dependent diabetic. And look what Joe Biden (really that asshole Obola) just did to diabetics! A thousand dollars a month! Ridiculous. Recombinant insulin was supposed to FREE our diabetics – not make them slaves!
Because of this, it is not really possible for me to recommend the vaccines as anything more than a RISKY CONVENIENCE – a GAMBLE – by which one avoids a biannual, triennial, or maybe (if you're lucky) decennial cold or flu, but one also becomes dangerously dependent on the vaccines.
THUS, the CLOT SHOT CASINO (and COVIDIUM DEN) is CLOSED.
You are welcome to gamble elsewhere, but we cannot support gambling in this pub.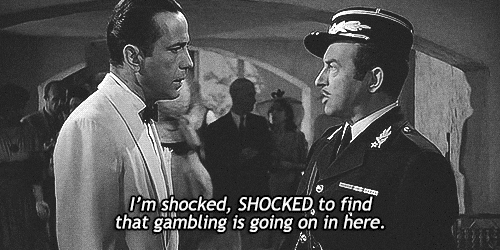 So let me state this VERY clearly.
If you are aware of the simple CURE for hospitalization and death from COVID itself, then the addictive, immunity-decreasing vaccines make no sense. This is true EVEN neglecting side-effects, which are substantial AND cumulative.
Now – let me be very clear. But I may have to whisper. And you probably won't believe me, even after I explain it.
---
How to Hide a Histaminimus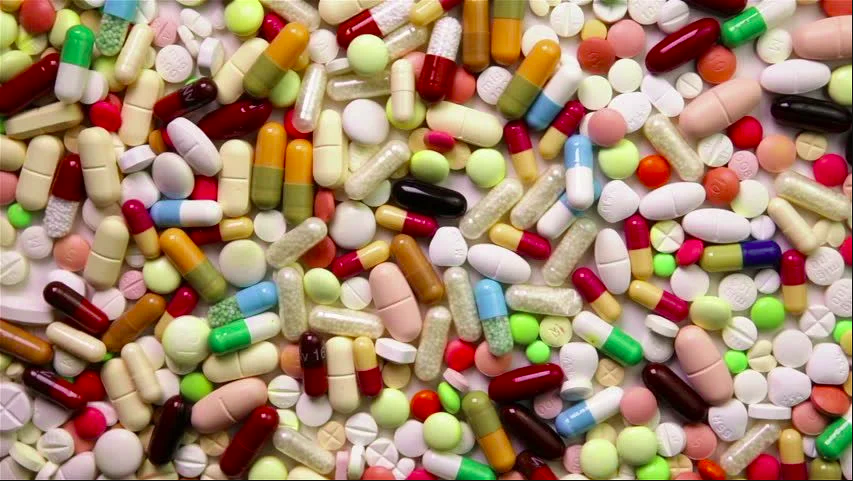 When I was a kid, one of my favorite books was How to Hide a Hippopotamus.
It was a great lesson in concealment. It was the beginning of understanding.
So what does that have to do with today?
Well, I have a theory. And if that theory is right……
The true "cure" for COVID was never hydroxychloroquine or ivermectin.
These were silver-plated shiny objects – "real" distractions – that allowed the con-job vaccines to move forward. This is why the con-job shiny objects were SEEDED to us in various ways by the other side, who are tricky as hell. They needed to make sure we reacted in a predictable way.
Remember this one?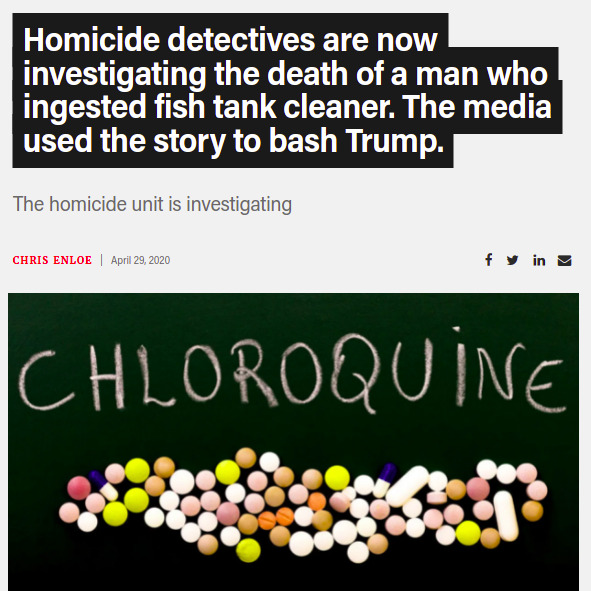 Or how about THIS ONE?
See what I'm saying? That episode makes far more sense as a PLANNED DISTRACTION than a real "WOO WOO" tell of the drug they were afraid of.
Hollywood WANTED us pointed in a certain direction, by which our PRE-PLANNED OPPOSITION would proceed according to THEIR timetable.
They KNEW how we would react.
Hydroxy and ivermectin were "working shiny objects" that we would predictably glom onto, while missing the REAL fast and easy solution. Missing the real solution, and glomming onto THEIR crippled partial solutions, controlled and denigrated by the other side, would allow THEIR disingenuous solution – injected spike protein toxin – to move forward unopposed.
The real "cure" – the one that the Spanish doctors and the South African doctor found – was simply to take H1 antihistamines and STOP the second phase of the disease.
That's all. That's all that's needed to make COVID-19 a COLD again. Treat it LIKE a cold used to be treated.
Both first and second generation over-the-counter antihistamines work for this. They attack the ROOT of the deaths from COVID, which is the spike protein hypersensitivity reaction that Dr. Chetty describes, and with which everybody is familiar, although perhaps under a variety of immunological descriptions like "cytokine storm".
Now I'm not saying that hydroxychloroquine and ivermectin are not effective treatments. Indeed, they are. The other side HAD to oppose those, precisely because they work, and because they diminish hospitalization and death in a very significant way – especially if started EARLY.
BUT those solutions are controlled and media-deniable by the other side. They were never a threat. They are not something the other side had to HIDE. They are something they had to effectively OPPOSE.
That is why the other side used two different approaches. For hydroxychloroquine and ivermectin, they used psychological seeding, media denunciation, and institutional opposition and control. For antihistamines, they used diversion to other drugs, media silence, and institutional delay.
The deeper truth is that, had we learned about over-the-counter antihistamines effectively ending death from COVID in early 2020, it would have cut off their vaccine plot AT THE KNEES.
Imagine, if you will, some intrepid journalists being alerted in early 2020 that the Spaniards or Dr. Chetty had something IN HAND that would prevent death by COVID, and it was something a lot of people were taking already for colds and flu. In fact, most families ALREADY had the cure in their houses, because ANY of the H1 antihistamines will do. Imagine what would have happened to vaccines if a "home cure" would have been a worldwide rumor – and then CONFIRMED by the people themselves – and then trumpeted by the frightened media, should they "defect" from the narrative.
THAT is the secret that could not get out.
But if everybody chased the RIGHT drugs – the ones that THEY could control…… – the ones that THEY could denigrate, and fund studies to "disprove"…….
No problem. For THEM.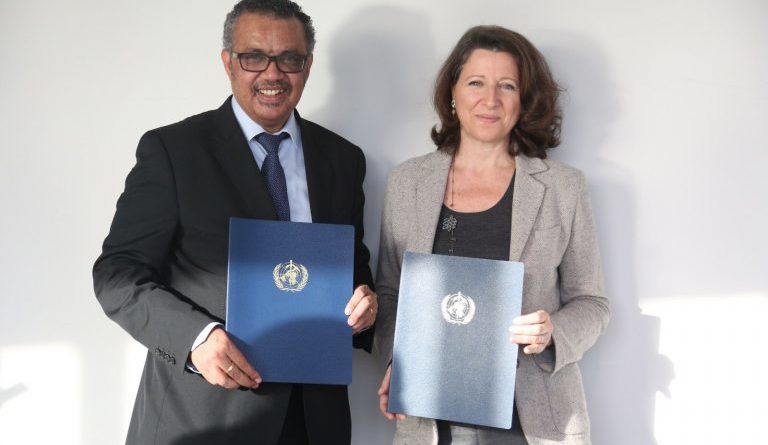 Do you now see WHY – at a very deep level – Agnes Buzyn made a show of restricting hydroxychloroquine?
THE MEDIA was the real weapon. There was no "walking back" the cure that was already out there, everywhere. They had to make sure we followed the cure that they controlled.
I'm not saying that Agnes Buzyn KNEW this, any more than President Trump KNEW that hydroxychloroquine was a calculated proffering to conceal a more critical weakness. People are led, misled, ordered to do things, and ordered not to do things, knowing that they will respond in certain ways.
I do think the liar Fauci may have known about antihistamines.
In fact, I suspect that VERY FEW people knew the truth about antihistamines, before the COVID release. Maybe only the TOP cabal actors.
Sometimes we have biases on the treatment side. Some folks like hydroxychloroquine. Some folks like ivermectin. Some like fluvoxamine. The list goes on.
The other side did NOT have a BIAS in opposing, controlling, silencing, or otherwise negating the threat of ANY and ALL of the treatment options.
They had a STRATEGY.
Now, I have a similar approach. I like ALL the treatment options, because they all save lives.
Right now, though, I favor bringing attention to antihistamines for a STRATEGIC reason.
It is ALMOST IMPOSSIBLE to kill us with COVID if we have FOUR THINGS.
A thermometer
An antigen test kit
Antihistamine
Azithromycin (doctors prescribe this easily)
It's that simple. This is a simplification of the Spanish study into an "at home" cure.
People monitor their temperature
If a fever, then use an antigen test kit
If positive for COVID, take the antihistamine
If pulmonary complications, take the azithromycin
This is simply too easy, and everybody can do it.
Jo Nova has a great blog post on the Spanish study.
There would NEVER have been a push for the mRNA vaccines, or vaccine passports, if enough people – a critical number – had known about the Spanish results in – say – June of 2020.
Even when it was submitted as a paper in September of 2020, if it was big news, it would have complicated the vaccine roll-out. Vaccine passports would NOT have been realistic.
That is why the Spanish study didn't really see the international light of day, until the vaccines were rolling out, in January 2021.
Received 16 September 2020, Revised 29 December 2020, Accepted 11 January 2021, Available online 16 January 2021.

https://www.sciencedirect.com/science/article/pii/S1094553921000018
Are you seeing where this goes?
Good.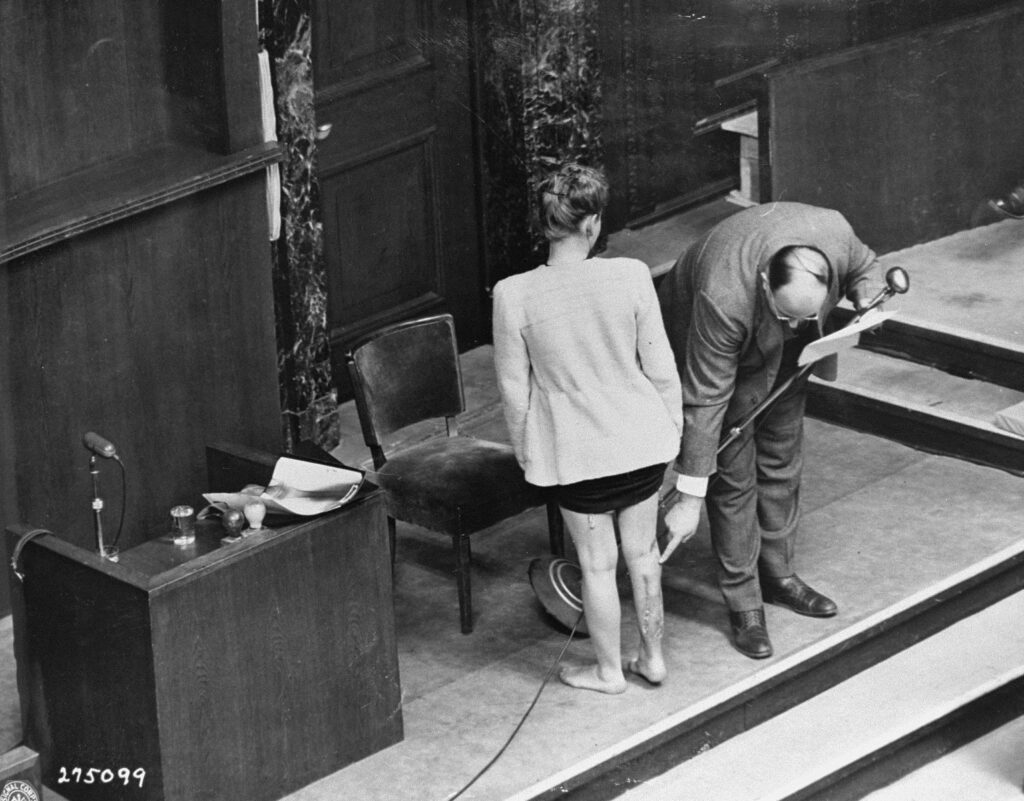 ---
Speaking of Actual President Obola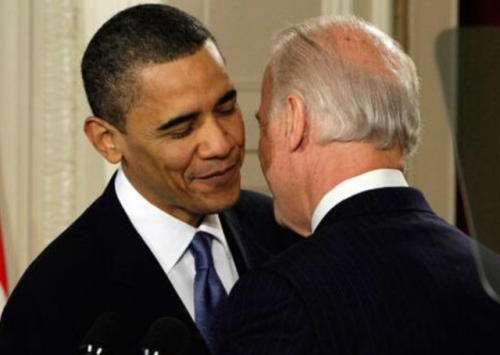 You will recall that – because Obama and Obama's people are essentially running the Biden administration – at least until Kamala and Hillary take over – I am blaming the insane and inhumane pricing of insulin squarely on the REAL acting President…..
OBOLA.
Now – I used to call Obola "Obola" all the time, back during his cavalier attitude toward Ebola, back in the day.
Little did I realize that the Ebola crisis was all a PSY-OP of the GRANDEST order.
We can now see that Obola was priming the right to run like a bull at the red cape of "airborne Ebola" which was used to deceive us about the lethality of COVID-19.
Obola's cavalier attitude toward Ebola virus was 100% intentional. That's easy to see, now.
BUT WAIT – THERE'S MOAR!
Thanks to Deplorable Patriot, J.P. Sears, and Holly, we now have additional proof that the Ebola psy-op was definitely part of the COVID plot.
Let's start here.
For now, just understand that A.416 was a BILL that would have empowered "Cuomo in a skirt", Kathy Hochul, to have almost limitless dictatorial powers.
Let's just save that tweet image, since COMMIES love to hide evidence.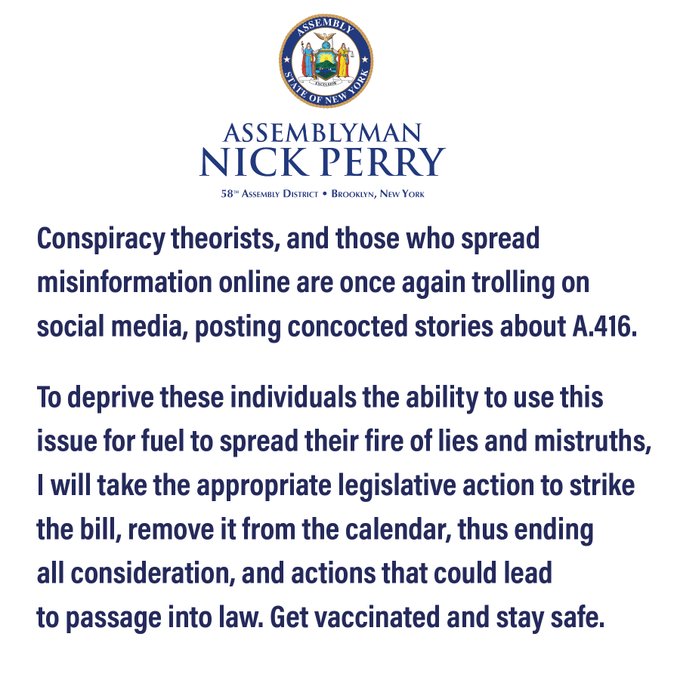 We know this guy Nick Perry is a commie, because Aubergine did research tying him to the reelection campaign of Percy Sutton, one of the BIGGEST communists of the MASSIVELY communist, red diaper, Sutton family, which – again – Aubergine has deeply researched.
---
A while ago, Wolfmoon mentioned the name Percy Sutton in a response to my inquiry about what type of material he wanted for the site while he was away. Wolfmoon stated: "I also have an interest in "red diaper theory", so the genealogy of all "red diaper lineages" is of interest. I have some projects …
---
Oh, Percy Sutton was one of the KEY communists in New York City. If Nick Perry was close to this guy, you can COUNT on secret membership, and very likely a DIAPER, too.
Sutton was BIG and he was CONNECTED.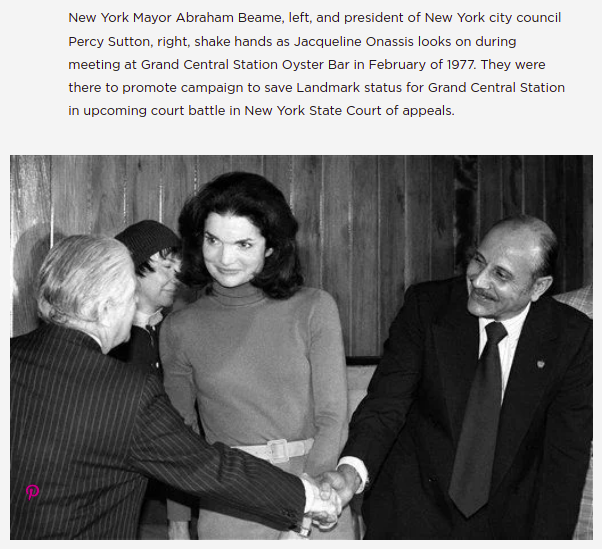 So what, exactly, would A.416 have done?
For a humorous yet very serious take, I give you Mr. Magnesium himself!
Yeah. So a guy strongly connected to a notorious NYC communist proposes a BILL during the phony Ebola crisis, over 5 years ago, which languishes until it's needed NOW, in the phony COVID crisis, for New York State to go FULL COMMIE.
You know what……..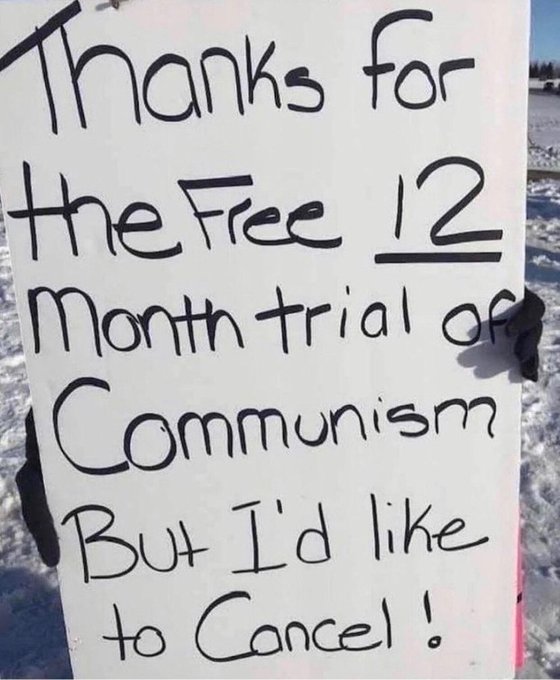 And if you're wondering where communism REALLY comes from…..
---
Minion Meets Master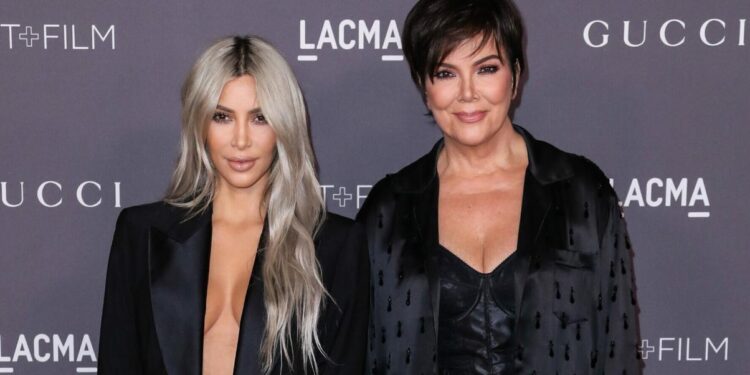 I don't get clear demonstrations like this very often, of something which is a strong signal of SATANIC ACTIVITY. Thus, it's important that I share it with you.
I think it's pretty clear at this point that the Kardashian world of "people who are famous for being famous" is more than a little connected to YOU KNOW WHO…..
In fact, let's remind ourselves, who the latest "famiac" in the Kardashian-Jenner tribe happens to be.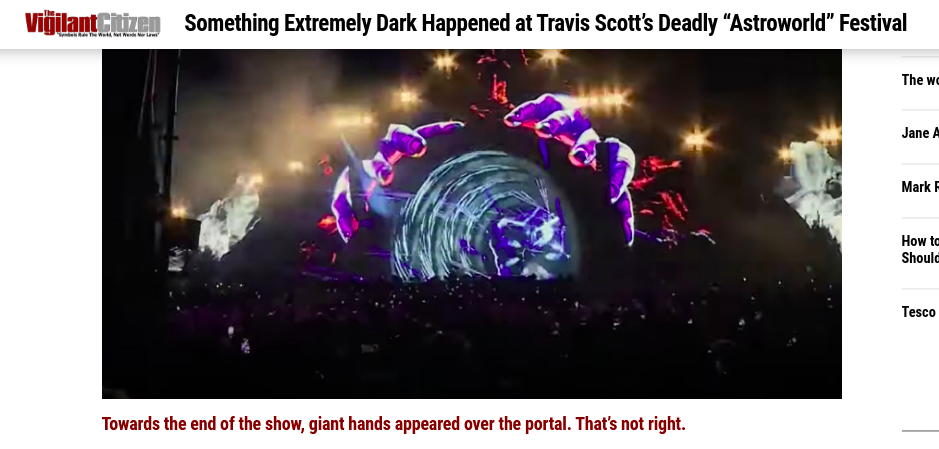 LINK: https://vigilantcitizen.com/musicbusiness/something-extremely-dark-happened-at-travis-scotts-deadly-astroworld-festival/
I won't spend time unraveling the twisted relationships in "Kardashian World", but between the Jenner klan, Kanye West, and Travis Scott, it's 200 proof Hollywood.
For those who want to dig into the relationships (not recommended), start HERE.
LINK: https://www.newsweek.com/did-you-just-wake-kim-kardashian-slammed-defending-travis-scott-after-astroworld-1647246
If I had to describe the post-Travis Kardashian vibe, it would be "cultural Satanism". They've gone well beyond cultural Marxism at this point.
I consider this viewpoint validated by THIS NEWS:
---
ANGIE KUKAWSKI
EXCLUSIVE DETAILS 19.1K 12/29/2021 1:41 PM PT
---
From what I read elsewhere, she was more of an "ex" business manager, but she was actively working that bunch and others.
I will spare you the gruesome details, but not my conclusion – that this was the evil one collecting his due.
Do NOT – I repeat – DO NOT get involved with this stuff. Keep it at bay. STAY AWAY.
A certain amount of AWARENESS is good. "Wise as serpents" is a survival skill in spiritual warfare. We need some folks who train to see the traps. But it helps not to get jaded, familiar, or worst of all comfortable with the dark side. Periodic REVULSION is necessary.
What you are seeing here is the CONSUMPTION of those who make deals with the devil. They are CONSUMED IN THE FLAMES of the EVIL ONE when their usefulness is over.
I am sure this talented lady was well-rewarded for promoting the people she promoted, but she was likewise promoting everything at the top of Satan's wish list for humanity.
In the end she was consumed, Ninth Gate-style.
I will skip the image of Frank Langela consumed in flames – and stick with this one.
Don't make deals with this stuff – even small ones.
Are y'all good? AMEN! So STAY THAT WAY.
---
General Flynn on Exposing TRUTH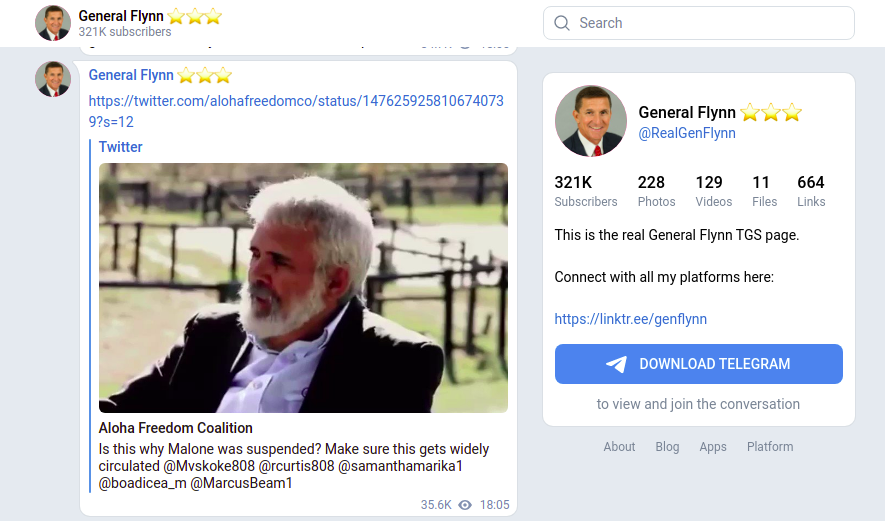 After Gen. Flynn's "misunderstanding" (at best) or misrepresentation (at worst) of that rather culty Christian prayer in the name of the angel Michael as being "Catholic", when it was clearly at best "small c catholic" (meaning under the umbrella of all Christianity, multi-schismatic or not, and even including "weird AF New Age"), I honestly feel a bit of a chafe under my very loose collar to be quoting Flynn on ANYTHING related to the subject of "exposing truth".
I mean, the guy is a spy. Disinformation has to be a huge part of the job.
However, none of that diminishes what he says here. So just take a listen.
---
LINK: https://t.me/RealGenFlynn/1807
This is a big deal!!!
The inspection [of dominion machines] had been scheduled for earlier this month but the [PA] state attorney general and secretary of state oddly sued to prevent any such move to affirm the accuracy of the 2020 election results.
[per the court] It's now set for Jan. 10."
While everyone is fighting back on the covid insanity, watching the results of the Maxwell trial outcome, still reeling from outrageous illegal and massive border crossings, the lies and deceit of the 1/6 insurrection crucifixion (read Revolver and follow Darren Beattie), etc, etc…
The truth will always rise to the top. Those that live in the darkness will be destroyed by the light of the truth.
Keep doing all you can to expose the truth…I know it is not easy and it takes time to discover, research and read or listen to the various interviews, but do it for the good of our country and our kids.
Elements (elected and unelected) within our USG are so corrupt, it is disgusting. However, with the right attitude, leadership, discipline, and focus, much of this corruption can be cleaned up.
Get involved! Make Local Action your thing and do more for your community and our country 🙏🏼🇺🇸
---
Wolf again. I think he's got that right.
The truth WILL rise to the top.
Sometimes, that truth may make US sweat a little bit – like when I have to admit that I was a cheerleader for the vaccines before they became the "clot shot". But that's OK. We can't always be RIGHT. But we CAN always TRY to be right. Even after we fail. Maybe ESPECIALLY after we fail.
And – ironically – that is both SCIENCE and – for some of us – RELIGION.
---
New Year's Eve
Happy New Year, y'all. Please STAY SAFE. Don't drink and drive, yada, yada, yada.
If you DO go out and party, and you've not had COVID recently (Delta or later), then spend the next FOUR DAYS (incubation period) collecting everything you need to get through a wonderful case of the traveling vaccine, OMICRON.
(Or OBOLA, as I am starting to call it.)
Assuming you don't have ivermectin or hydroxychloroquine, you need:
---
Wolf's COVID Care Package
Thermometer (thermal digital is easiest)
Antigen test kit(s) (yeah, good luck finding one)
Antihistamine of your choice (Claritin, Zyrtec, and Allegra are the easiest – 1-2 a day)
Aspirin (regular, or low-dose if your stomach doesn't like it – 1 a day)
Listerine or Betadine mouthwash/gargle for mouth and throat
Vitamin D, Zinc, Calcium, Magnesium, Multivitamin including Selenium.
Quercetin (including natural sources) or Green Tea
Saline or other nasal spray, rinse, or wash of your choice
The thermometer tells you when to use your precious test kit – when you suddenly have a fever and a sore or tingly throat.
The test kit gets you a positive diagnosis that opens doors for things like antibodies, or an official test.
A positive test means you can BEGIN TREATMENT at THERAPEUTIC DOSES.
The antihistamine insures that YOU WILL ALMOST CERTAINLY NOT DIE, because it stops the second, allergic, inflammatory stage of COVID in its tracks.
The aspirin makes doubly sure you won't get clots, but be careful – don't take it if you've had trouble with aspirin. Talk to your doctor if unsure.
The gargles (Listerine or Betadine) massively reduce viral load and speed time to recovery.
The saline and nasal washes lower viral load, and maintain nasal breathing.
The quercetin and green tea help zinc's antiviral action by increasing cellular zinc levels.
The vitamins and mineral supplements keep you at antiviral levels of these things. In particular, zinc and vitamin D3 need to be at non-deficient levels.
Please consult authoritative sources from TRUE medical doctors like the ones at https://flccc.net.
Now – THAT is your physical health.
BUT WAIT – THERE'S MOAR!
---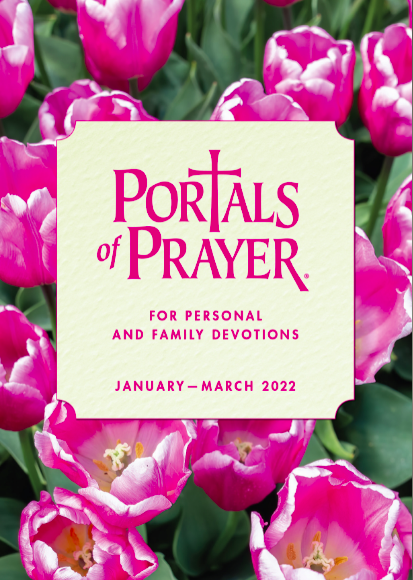 Your SPIRITUAL HEALTH is – in my opinion – what really matters. I strongly recommend DAILY readings from the Bible. Doesn't have to be much. Whether it's Duchess's comments, or a daily reading from a pocket devotional, if you get in the habit of thinking about the Bible EVERY DAY, you will do GREAT.
Thank you all for being here. Have a wonderful 2022.
W
9 In the first year of Darius son of Xerxes[a] (a Mede by descent), who was made ruler over the Babylonian[b] kingdom— 2 in the first year of his reign, I, Daniel, understood from the Scriptures, according to the word of the Lord given to Jeremiah the prophet, that the desolation of Jerusalem would last seventy years. 3 So I turned to the Lord God and pleaded with him in prayer and petition, in fasting, and in sackcloth and ashes.