Now that the little garden gnome has declared the pandemic phase of COVID over, we can all dip from a community punch bowl. Today's cocktail:
Texas Bar Punch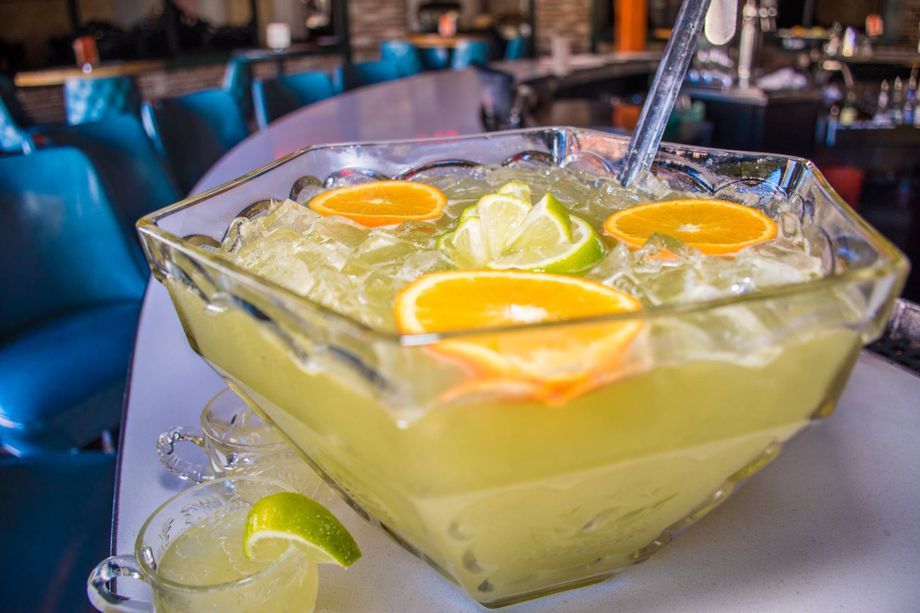 INGREDIENTS
1.5 liters(2 bottles) ruby port
1 liter ginger ale
1 liter lemon-lime soda
1 sliced lemon
1 sliced orange
INSTRUCTIONS
1 Pour the port ginger ale and soda into a large punch bowl and stir well

2 Add one large block of ice

3 Add lemon and orange slices and serve

4 Makes 20 (6-ounce) punch cups.
Wow that sounds just a bit too sweet.
Okay, this week:
France "re-elected" Emmanuel Macron in an election that the more awake among us – including the French – really do believe was stolen.
Elon Musk bought Twitter outright and the left lost its marbles even if Musk himself says that in the end no one is going to be happy on the extremes of either side when he makes the place a bastion of free speech.
The World Health Organization is seeking to amend a treaty so that all sovereign nations will have to bow to its dictates.
Ukraine demands American taxpayer money to fund whatever they are funding as if they are entitled to our money.
The Biden Administration is establishing a Ministry of Truth that may or may not have teeth to it right after the Twitter announcement. Since there are no coincidences, the timing is most curious.
China is threatening to lockdown Beijing. The downstream results of that would be disastrous world-wide.
The USDA is looking to ban menthol cigarettes and flavored cigars.
And Special Prosecutor John Durham's team "accidentally" leaked information that tied the case he is building to known Democrat lawyer/operative Marc Elias.
Of course, that's just the surface.
There's more.
What could possibly go wrong when the National Security Advisor, Jake Sullivan, organizes a "minister level launch of the Declaration for the Future of the Internet." Put more succinctly, that would be 50 nation intelligence ministers getting together to decide what they will permit on the internet.

Apparently, a collective partner rule book is forthcoming. Big Tech will be given specific instructions on how to comply.

The global rulebook on how to handle, define and eliminate 'disinformation', 'misinformation' and 'malinformation' on the world-wide internet.
Oh, hey nothing suspicious there. Just a bunch of bureaucrats wanting to dictate what the people of planet earth think.
However, there is hope when the more intellectual conservative sites like American Thinker publish stuff like this:
Or perhaps the real quandary is this: who actually benefits from all these magnificent "achievements"? Certainly not the American people! Most Americans alive today have never been more financially insecure, less safe, or more uncertain about their futures. Never have so many Americans or their loved ones been struggling with alcohol and drug addictions. Never have Americans reported feelings of isolation, loneliness, and despondency in such high numbers across all demographics. Never have more Americans agreed that the nation is following a broken moral compass and headed in the wrong direction. After years of enduring psychological abuse from governing institutions selling nothing but fear and invasive bureaucratic mandates, parts of the country look as if they've been rattled into a permanent state of PTSD. Too many Americans are stumbling around like the walking wounded, waiting to endure the next round of pain that will surely come their way.

So, if not Americans, then who exactly is celebrating this deadly Jo'Bama jubilee? Let's see — there are the narco-terrorists and sex slave–traffickers who have never had an easier time importing murder and misery at the border — especially when they can count on the feds' assistance in transporting their "products" across the U.S. at no extra charge! The Chamber of Commerce's support for Biden's candidacy over President Trump's re-election has been rewarded with a steady supply of cheap labor from off-the-book illegal aliens (none dare call it slavery!). Obviously, the home nations of all the illegal aliens wiring American dollars back to their families are net winners, benefiting from both reduced welfare obligations to their depleted populations and increased flows of taxable remittances. And the Democrats, who perversely measure their personal power according to the scope of government's reach, profit from tens of millions of illegal aliens bloating an already morbidly obese American welfare system of government largesse.

Let's not forget all the once-bankrupt blue states and cities that are now flush with COVID and "climate change" financial windfalls that will, to no one's surprise, fund political insiders and pet projects having nothing to do with either so-called emergency. Certainly, "non-profit" Democrat-aligned interest groups have won the lottery as their war chests are now overflowing from the direct injection of stimulus dollars set aside for "good causes" that serendipitously happen to all be Democrat party causes, too.

Both Big Pharma and Big Defense are raking in big cash, especially considering that before the coincidental arrivals of the COVID pandemic and NATO's proxy war in Ukraine, our legalized drug-dealers were weathering class action lawsuits for their role in addicting millions of Americans to opiates, and our perpetual war machine was navigating how to wind down two decades of conflict in the Middle East and Central Asia while maximizing its bottom line. Defense industry lobbyists can't afford for wars to be won quickly. Pharmaceutical lobbyists can't afford the prospect of actually curing disease. If "vaccines" worked or trillion-dollar defense budgets defeated enemies, everybody'd be out of a job. Good news: In Biden's America, there will be plenty of disease and war for all!
It's not pretty, but then XVII never said it would be, just glorious in the end.
Schlichter seems to think that the people will hold the line:
After decades of incoming fire by an aggressive left that wants to convert us into impoverished, gender-baffled serfs with no ability to participate in our own governance, we have a right to demand that the people wanting to lead the fight actually understand that we are in a fight. And we are now demanding that. You better not waver, you better not waffle, not if you want a future in this GOP.

Kristi Noem was weighed and found wanting. She sided with the Chamber of Commercecons against a law protecting girls' sports and then lectured us that we were too dumb to understand how her total surrender was actually a massive victory. That's when she lost her mojo – the based base was done with her. She's toast – and if Trump or DeSantis or anyone else thinks about naming her VP (her anticipated presidential campaign is deader than CNN+), he'll hear about it loud and clear.

You can't betray us anymore and survive. W did. Mitt did. McCain did. The cons have one thing in common with Felonia Milhous von Pantsuit – they've been cheated on a zillion times, but unlike that lumpy harpy (who recently, and utterly predictably, came out foursquare in favor of censorship, as losers often do) modern conservatives are refusing to tolerate adultery, in our case of an ideological nature.
That doesn't mean that the establishment isn't going to band together and try to find a way to keep the peasants in line.
The 78-page ruling is available here. The state appeals court ruled 4-3 against the democrats. The June 28, 2022, primary will likely be moved to August because the state now needs to redraw the congressional districts.

(Via MSM) – […] The New York State Court of Appeals said the three maps violated the state's Constitution by creating political bias. The maps were "procedurally unconstitutional, and the congressional map is also substantively unconstitutional as drawn with impermissible partisan purpose," the court said.

[…] With no more appeals and time running out, the court ordered the adoption of a neutral map by an outside expert. The court also recommended the state's June 28 primary be moved to August.

"We are confident that, in consultation with the Board of Elections, Supreme Court can swiftly develop a schedule to facilitate an August primary election, allowing time for the adoption of new constitutional maps," the court said. (read more)
Small victory in the larger war.
Meanwhile, in Russia:
You don't say.
Whites aren't the only ones who get liberal arts degrees.
Let's hope so.
Memes are/were slim pickings in the last twenty-four hours.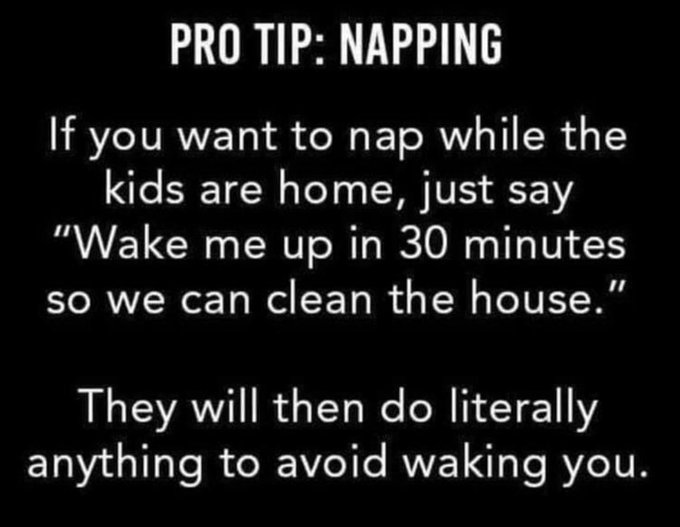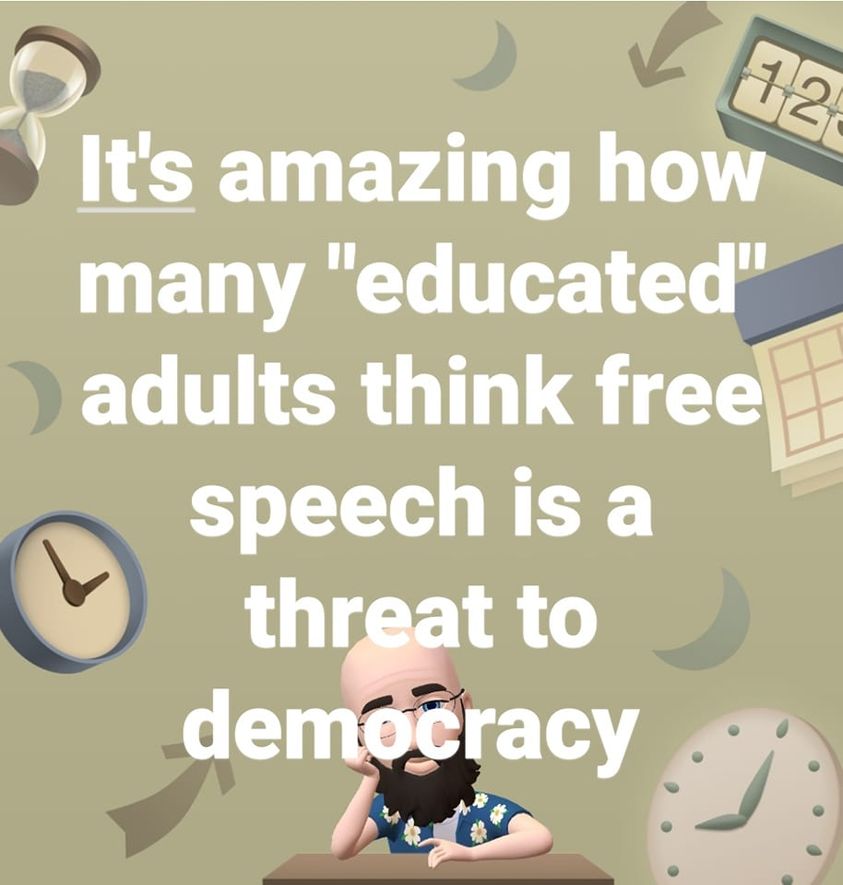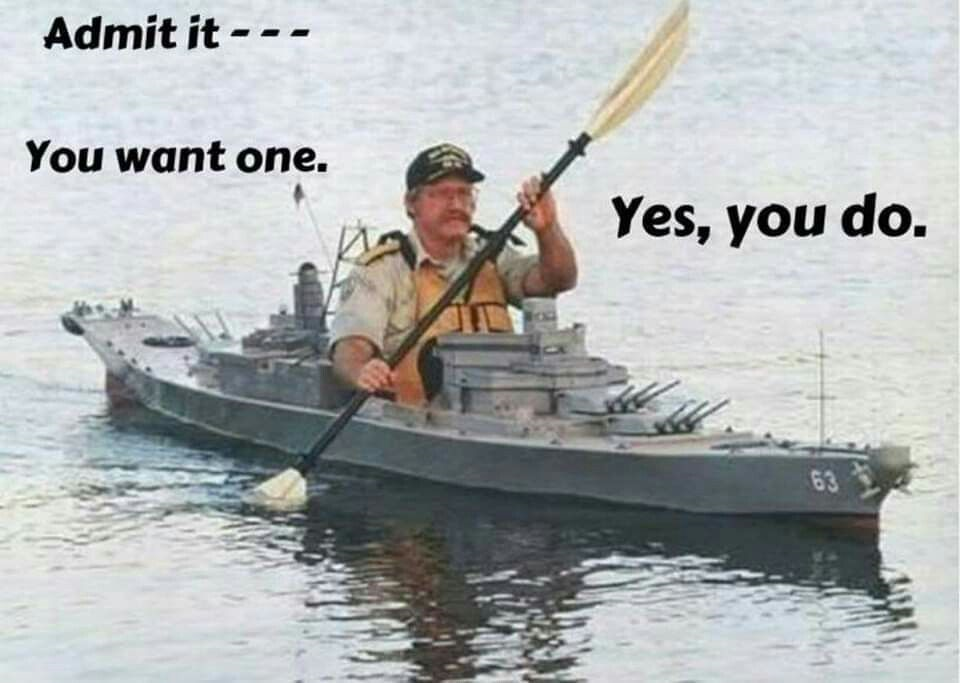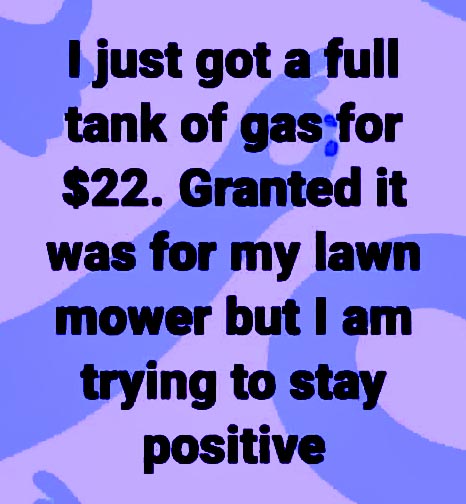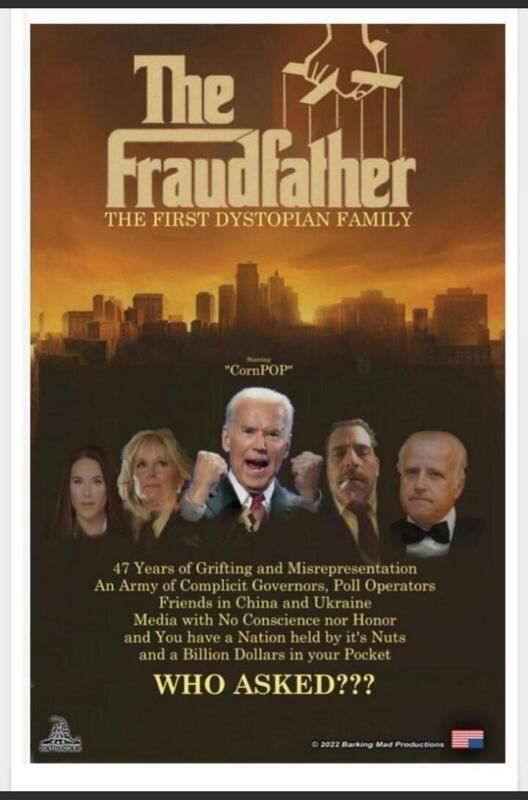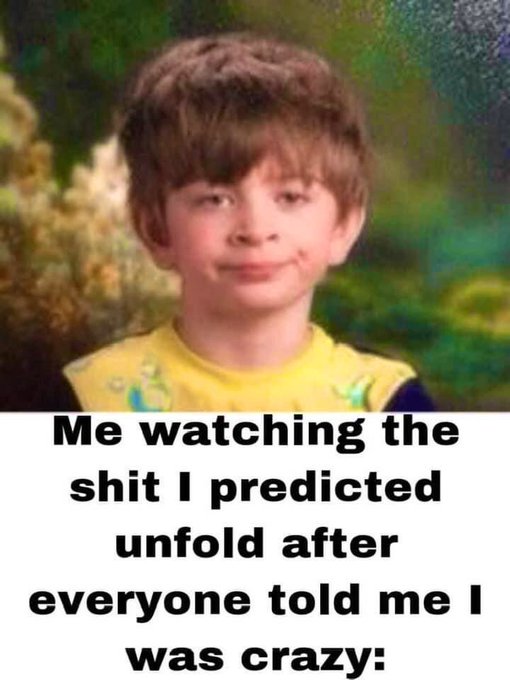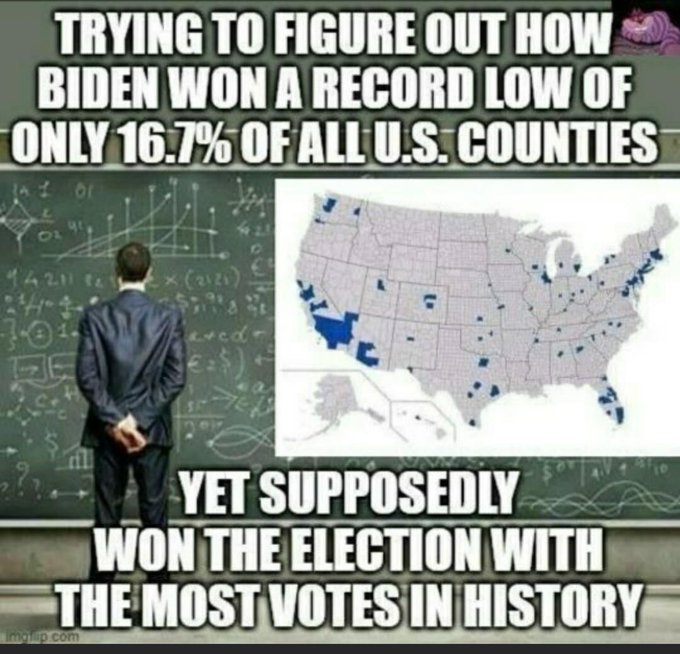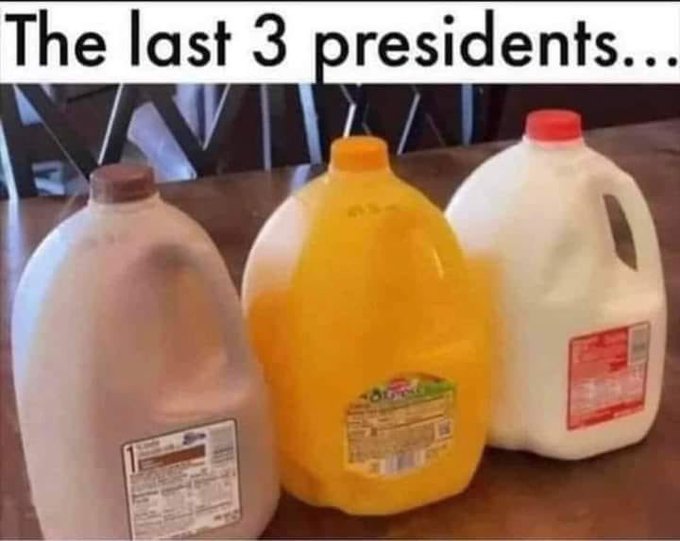 Please watch to the end.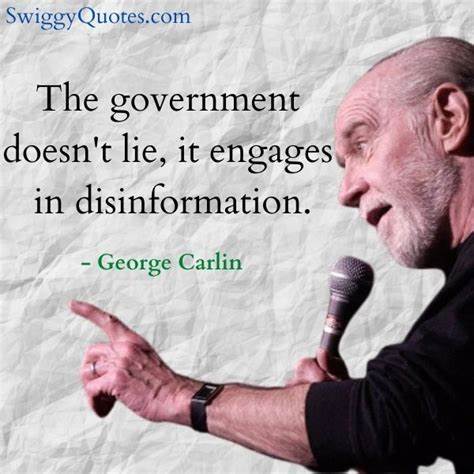 This came on the radio this afternoon.
And now for the business portion of the post borrowed from Tuesday:
Guidelines for posting and discussion on this site were outlined by our host, WolfM00n. Please, review them from time to time.
The discourse on this site is to be CIVIL – no name calling, baiting, or threatening others here is allowed. Those who are so inclined may visit Wolf's other sanctuary, the U-Tree, to slog it out. There is also a "rescue" thread there for members of the Tree to rendezvous if the main site goes kablooey. A third site has been added for site outages of longer duration.
This site is a celebration of the natural rights endowed to humans by our Creator as well as those enshrined in the Bill of Rights adopted in the founding documents of the United States of America. Within the limits of law, how we exercise these rights is part of the freedom of our discussion.
Fellow tree dweller Wheatie gave us some good reminders on the basics of civility in political discourse:
No food fights.
No running with scissors.
If you bring snacks, bring enough for everyone.
And Auntie DePat's requests:
If you see something has not been posted, do us all a favor, and post it. Please, do not complain that it has not been done yet.
The scroll wheel on your mouse can be your friend. As mature adults, please use it here in the same manner you would in avoiding online porn.
_____________________________________________________
JOHN 6:1-15
1After this Jesus went to the other side of the Sea of Galilee, which is the Sea of Tiber'i-as. 2And a multitude followed him, because they saw the signs which he did on those who were diseased. 3Jesus went up on the mountain, and there sat down with his disciples. 4Now the Passover, the feast of the Jews, was at hand. 5Lifting up his eyes, then, and seeing that a multitude was coming to him, Jesus said to Philip, "How are we to buy bread, so that these people may eat?" 6This he said to test him, for he himself knew what he would do. 7Philip answered him, "Two hundred denarii would not buy enough bread for each of them to get a little." 8One of his disciples, Andrew, Simon Peter's brother, said to him, 9"There is a lad here who has five barley loaves and two fish; but what are they among so many?" 10Jesus said, "Make the people sit down." Now there was much grass in the place; so the men sat down, in number about five thousand. 11Jesus then took the loaves, and when he had given thanks, he distributed them to those who were seated; so also the fish, as much as they wanted. 12And when they had eaten their fill, he told his disciples, "Gather up the fragments left over, that nothing may be lost." 13So they gathered them up and filled twelve baskets with fragments from the five barley loaves, left by those who had eaten. 14When the people saw the sign which he had done, they said, "This is indeed the prophet who is to come into the world!" 15Perceiving then that they were about to come and take him by force to make him king, Jesus withdrew again to the mountain by himself.
No new JP today, but Tucker has a good one.
Have a great weekend.