This is another Wolf "please bear with me" post, so please bear with me! Break out the damn wine glass, if you must! Heck – I think I may just do it now…..
What I'm trying to say here doesn't really lend itself to logic. It doesn't even lend itself to WORDS. It's more like a FEELING. It's the way CHICKS THINK (you know, like CHICK FLICKS). But I think it's important, and it all centers around a comment I made – a comment about TRUMP that Alison wanted me to share with the whole gang.
There is MORE that I wanted to say than just that comment, however, and I found how to say it in ANOTHER comment that I made to Daughn, where I didn't actually SAY anything, but I kind of "shared our probable similar feelings about Italy" with a picture. Alison noticed THAT comment, too, so I knew I was on the right path. Logic? Yes and no. A kind of LOGIC OF FEELINGS and a FEELING OF LOGIC.
I kinda hate the way the logo and tagline show up on that picture of Diane Lane from the film "Under The Tuscan Sun" – so let's have it again here, one more time.
THERE – that's more like it!
That LOOK on her face – kinda smilin' – studying that bottle – maybe – or does she see some romantic Italian dude walking up to her? Or is it some comic relief neighbor in one more formulaic situation that – AW SHUCKS, WHATEVER! WE LOVE IT!!! TOO MUCH WINNING!!!
It's kinda funny – this picture reminds me of Daughn – I can say that now – because Daughn responded to the picture like this, when I posted it in relation to her Open Thread, where she talked about looking at properties in Italy.
Can't believe you put her picture up. First time I went [to Italy], freshly divorced, was the summer that movie came out. Dumb girlfriends thought I wrote it, bizarre.

Daughn, https://wqth.wordpress.com/2020/03/06/20200306-dear-kag-open-thread/#comment-418872
HA! I'll bet they did!
I'll skip – for now – my romantic memories of Italy, with my wife, at about the very same time. But yes – Italy is a wonderful place, and that movie just hooks right into that feeling.
I love that I can just take some image out of a movie and it SAYS SO MUCH – in particular to one person who – for reasons which border on nothing but pure intuitions – just seemed like the RIGHT recipient.
Some people might call it synchronicity – others might see it more spiritually. Some might try to deconstruct it psychologically – others might build on it until they have a mystical religious experience.
MY point is gonna be, however, that AS Q SAYS…..
MEMES ARE IMPORTANT
AS IN…..
2714
Memes Are Important (Example Depicts Fired FBI Brass Connected to Russia Hoax / Clintons)
Q
!!mG7VJxZNCI
14 Feb 2019 – 6:43:26 PM

93742C44-5618-45E1-AF79-E1F877F66EFE.jpeg

Memes are important.
Mod attached re: FBI only re: last drop re: FIRED.
If nothing criminal (i.e. treason vs duly elected President) occurred, why then did majority of senior FBI leadership get FIRED/removed?
What do they ALL have in common?
CLINTON CONNECTION.
DOJ later ([2]departures imminent).
Q

Q Post 2714
2754
It's Very Simple – Without the Illegal Vote D's Lose
Q
!!mG7VJxZNCI
17 Feb 2019 – 1:28:46 PM

DL_Map_July2015.gif

https://twitter.com/THawk23055136/status/1097194764250673152📁
It's very simple – w/o the illegal vote D's lose.
Previous illegal imm high pop v D win by county provided.
[Example 2]
Why do D's push for illegals to obtain a driver's license?
Does having a DL make it easier to vote?
http://www.ncsl.org/research/immigration/states-offering-driver-s-licenses-to-immigrants.aspx📁
What states provide DL's to illegals?
What checks are in place within each of the 'DL granted states' to prevent 2x-3x-4x-5x voting?
Compare v. 2016 Presidential election results.
What do you notice?
Do you believe in coincidences?
Memes are important.
#FactsMatter

Q

Q Post 2754
---
Now Q is talking about memes – IN MY HUMBLE OPINION – on multiple levels. Q is getting us used to double meanings, and triple meanings, and saying things with STYLE again, because – IN MY HUMBLE OPINION – that is part of MATURITY. And we are TIRED of being DUMBED DOWN and treated like CHILDREN, which the DEMS and the CABAL have been doing for DECADES.
It's time to WAKE UP!
So when a PICTURE can tell a thousand words – LET IT. If I can respond to Daughn with a picture that says "HEY DAUGHN! – I KNOW WHAT YOU'RE THINKING! – NUDGE, NUDGE!" – well – why not?
SIDETRACK / SHORTCUT / DODGE INTO THIS HERE ALLEY so we get to the REAL VATICAN faster…..
What would you say if I told you that "transhumanism" isn't THEIR thing – it's OUR thing?
You've READ your Bibles, I take it. Right? Remember the "TRANSfiguration" and other SPOOKY THINGS – right? Well, just BEAR IN MIND that God has stuff planned. FOR OUR GOOD. So sometimes we have to REMIND OURSELVES that it's sometimes SCARY but EXCITING – kinda like a roller coaster….
I am FREQUENTLY led back to an impression that God has plans for us – for growth and maturity – and that there are OTHERS who want to KEEP US OFF THE ROLLER COASTER.
You seein' what I'm sayin'?
When I talk about SOFTWARE SUPREMACY, I'm also talking about HARDWARE INFERIORITY. This parallels a lot of spiritual stuff. We can DO THINGS with hardware, but understanding
WHAT TO DO
WHY TO DO IT
WHAT NOT TO DO
WHY NOT TO DO IT
That is all part of software supremacy as well.
THEY try to keep us focused on HARDWARE – stuff like RACE and SEX and LIFE EXTENSION and IMPLANTS and TRANS-SEXUALISM.
Yet WE are served by focusing on SOFTWARE – stuff like EDUCATION and MORALITY and SPIRITUALITY and PRINCIPLES. And in my opinion, it's because we are looking up the ladder to GOD when we do.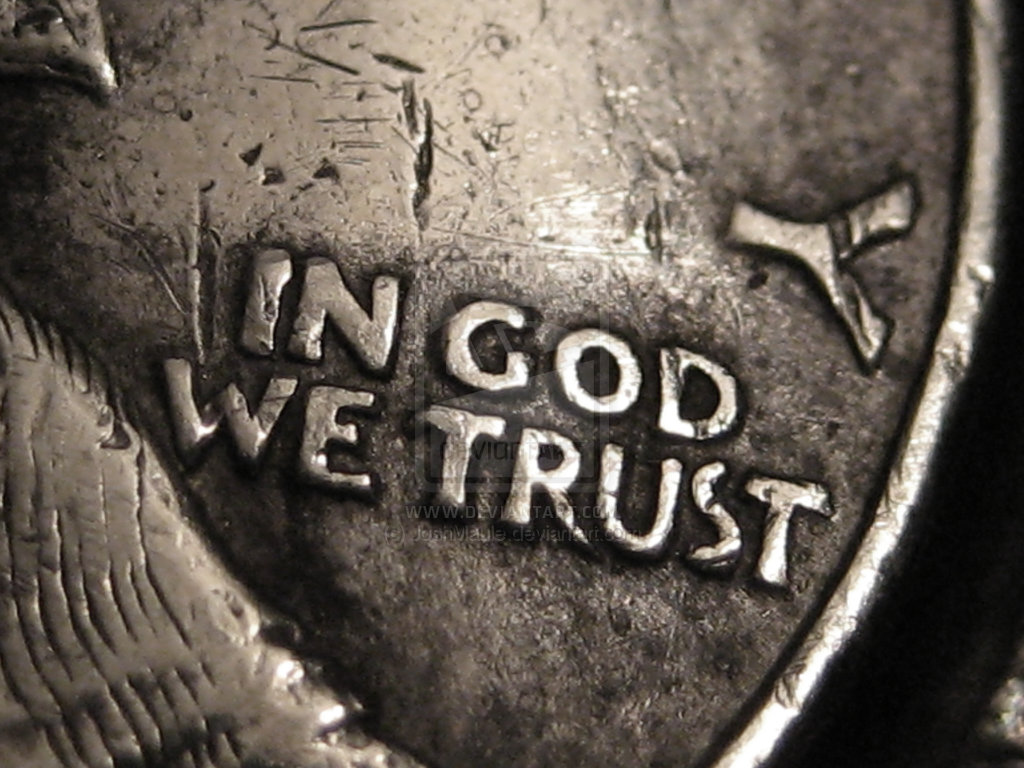 But whether we're talking about HARDWARE or SOFTWARE – at some point we have to talk about COMMUNICATION.
Communication is the big deal. It's what we do here.
Have any of you ever felt like we just can't share our thoughts FAST ENOUGH?
I'm just going to leave that RIGHT THERE. I have no solutions, answers, or speculations that are worth sharing – nothing worth any more than YOUR OWN THOUGHTS.
That idea of "leaving it as a question" is so "Q". I totally get Q on this now. Q asks questions, and when Q is asking questions, there is WAY MORE TRANSMISSION.
As a sidebar to that, it is my HOPE that Q begins to ask more questions. Because that means more good stuff is being shared.
So this stuff is what I'm meandering about. I'm talking about where WORDS FAIL.
NOW – LET ME BLOW YOUR MINDS – by linking THAT idea from this DAUGHN comment back to the comment that ALISON wanted me to share.
I will do it in two parts, which I present as two questions. The first is the part Alison wanted me to share. The second is what Daughn's comment about that meme made me realize, which wraps the first and proves it, in a somewhat mind-blowing way.
(1) Just how smart is our VSG?
(2) What is going on here with our thinking and communicating?
Here we go.
---
Just how smart is our VSG?
The context of the comment I made is here:
LINK: https://wqth.wordpress.com/2020/03/05/dear-kag-20200305-open-thread/comment-page-3/#comment-418689
---
ForGodandCountry
Can some PLEASE ask POTUS….
"Who is Q?"
Liked by you and 7 other people
wolfmoon1776
If I was Trump, I'd turn the question back on the Fake News for bonus points!!!
"I don't know, maybe we should ask THEM [motions with hand toward the questioner's fellow fake news compatriots] first. They're supposed to be the news. They're supposed to know this. So who is Q? Has anybody investigated? He's that conspiracy theory that was right about The Hoax – right? That's better than the fake news. I think only a couple of networks got that right. OAN and somebody else. Ask them! Who is this Q? Whoever he is, he got The Hoax right. Maybe he's real. Maybe I know who he is, too."
No firm answer. Watch the heads EXPLODE!!!
Liked by 10 people
ForGodandCountry
Genius. And I mean that.
Liked by you and 5 other people
ForGodandCountry
You absolutely "get" Trump….going all the way back to your introduction to the world of "Trump time".
Liked by you and 5 other people
---
This prompted me to really GET DOWN in very honest terms about "getting" Trump – and how HARD I had to work at it – and WHAT THAT MEANS.
This is what Alison wanted you to read. I'm not going to change the words. I'll just elaborate afterwards, if anything seems to need more explanation.
---
wolfmoon1776
Thanks!
And I have to say, just having a single thought ABOUT the mind of Trump – even more something from within the mind of Trump – is a blessing and a privilege!
I was fortunate in some ways to cross over from Ted Cruz to Trump, because I had to really work to try to understand Trump. I also had an "escalator" friend who is a very smart guy, and I was surprised by his choice of Trump, even more so because it was so early. He had never said a word about Trump before, either. Totally out of the blue. That is when I started to consider Trump possible. I could not dismiss Trump. Then my WIFE went for Trump, and I began to think I'd better listen to those ads that convinced her.
Sundance really got me to consider Trump seriously, but I refused to just jump from Cruz – I needed convincing. But my post history over on CTH reflects that journey of understanding.
Eventually I had to accept that Trump is simply smarter than me, because everything he did made sense upon reflection and study. And the more that happened, the more I realized something else that was really shocking.
I worked at a really interesting place with a lot of very smart people. We had been blessed with a long string of extremely smart, "Trumpian" leaders. But there was a point where I realized – and nobody would believe this, but I would tell them anyway – "Trump is smarter than all of us put together. This whole damn place!"
I still stand by that. Just some of the algorithms that I *suspect* Trump is using, without even breaking a sweat, are beyond me, or the people I've worked with!!!
We would be idiots not to re-elect Trump! Idiots! I can only appeal to God himself to help us and bless us, undeserving, with Trump's continued leadership!
Liked by 2 people
---
Now before I go on to the next question, I need to elaborate this in several ways.
FIRST, remember what Thomas Wictor said – that Trump is one of the most revolutionary Presidents that this nation has ever had. I agree with this idea deeply and without reservation.
SECOND, remember that Trump is changing America in profound ways, but perhaps the MOST profound is to appoint judges who adhere to the Constitution and its proper interpretation and design – people who RESPECT the design of the Founders.
THIRD, remember that what Trump is doing in the case of these judges is appointing people who are among THE BEST at what they do – and not even people who necessarily LIKE Trump. Trump is EMPOWERING OTHER PEOPLE TO FIX AMERICA, AND THE WORLD.
FOURTH, remember that this particular fix is a radically expansive change. Trump is asymmetrically fixing things in the judiciary, with the aid of Majority Leader Mitch McConnell. Think about that. It's exponential. It's YUGE.
Now we're ready to go on.
---
What is going on here with our thinking and communicating?
Here is the mind-blower.
Trump has CHANGED all of us. All of US have been TRANSFORMED by Trump. Every individual here. How we talk – how we communicate – how we relate – HOW WE THINK. Some of which I predict will have massive effects on the future.
ALL of that has been changed by Trump.
Changed. Every one of us. Changed. Our group. CHANGED. Our expectations for the future. CHANGED. What we even think is even POSSIBLE in the future.
CHANGED. ALL OF IT.
Now multiply that all across MAGA, and then around the world.
AND YET.
ALL of THAT CHANGE IN OUR THINKING – is just ONE of the changes which Trump has made.
One change. Just one. Just like all that judiciary change is one change. Just one.
I mean, within that one change, namely what we think, then what we think about ONE THING – tariffs – has changed, but that change in our thinking is ATOM-SCALE MICRO-POTATOES next to TARIFFS themselves and the ACTUAL changes in those.
Now multiply that across all Trump changes domestic, and then around the world.
Do you see how BIG the "Trump Effect" has gotten?
When I was in Italy, I was not in Tuscany, which actually would have been damn nice. Nope. My primary reason for being there was to support my wife's interest in Roman history. IN ROME. And I learned a LOT.
Roman history is BIG. It's EXPANSIVE. It's YUGE.
AND YET.
Yeah. Think about it. The changes NOW are astronomically BIGGER.
We are basically through THREE years of Trump – limited somewhat by THE HOAX and by Fake Impeachment. What's going to happen in FIVE MORE years, without all that obstructive CRAP?
Yeah. Pass the wine bottle!