---
Free speech, yada, yada, yada. But don't give Komrade Kamala any excuses to shut us down. This has been addressed elsewhere. Such as HERE:
TERMS OF SERVICE: https://wqth.wordpress.com/2019/01/01/dear-maga-open-topic-20190101/
YOU KNOW THE DRILL.
Give them nothing but one more day to rue, and the wailing and gnashing of teeth.
Remain LEGAL, generally CIVIL, and possibly even GENTEEL.
---
Yeah, this image is a replay, but it LEADS THE THEME.
JUSTICE.
And more specifically…..
Angels of Justice.
I began this post before THE STEAL, but I am finishing it NOW THAT WE KNOW. Now that we KNOW WHAT THEY DID.
Our TIME OF DESTINY is here. I choose to STOP THE STEAL or DIE TRYING. There is no turning back for me.
I will not live KNOWINGLY under CHICOM TRAITORS.
Before I do, I will SHAME the treasonous FBI into either KILLING ME, DOING THEIR JOB, or CLOSURE. Take their pick. And if their job IS killing me, then may God have mercy on their souls.
---
Today we have FIVE SHORT LESSONS in politically incorrect WOLFTHINK.
---
Wild Angels
If you need to get your "Wild Angels" mood fired up, then rather than give you the original Hollyweird version of "country" with gargoyles and big city strangeness, try this more recent version with a Vegas feel and a horn section.
Aw, what the heck. Here's the original, too!
---
---
---
---
Angel Families
So maybe it really is time to be CALLING ALL ANGELS…..
If there was ever a hint that we needed ANGELS OF JUSTICE – well – here you go. ANGEL MOMS.
The FORGOTTEN are FORGOTTEN NO MORE.
Remember – THEIR JUSTICE is UNDONE if we fail. We must SAVE THE ELECTION to SAVE JUSTICE.
---
Can You Feel It?
Turns out that the video meme I love so much was the work of (or originally posted by) Julian's Rum, and was picked up by James Woods.
If you really want to enjoy it, watch it in a full tab using the following link:
https://gab.com/system/media_attachments/files/059/374/942/original/b87384d1e37cb40b.mp4?1604194213
Monica Crowley got the significance of this:
The Angels of Justice are not powered by HATE, but rather by LOVE.
And that's why we love them back!
---
Sharyl Attkisson Covers The Grand Energy Treason Conspiracy
Yeah, this lady has left a few hints on her profiles…..
Anyway, now she has come to the same conclusion I did. There sure seems to be something sketchy about people who cry-bully us into CHUMP ENERGY getting all invested in NON-CHUMP energy with COMMUNISTS and "former" communists.
As Sharyl Attkisson explained in more detail in two previous tweets.
So here you go – the article:
You can understand how pleased I was that I wasn't just a lone "conspiracy theorist" on this.
My earlier take:
Note that this was after Q posted on the topic…..
Note that I borrowed that image of the flaming angel from a video Q posted…..
This is part of WHY WE FIGHT.
Corrupt Joe Biden and Hoax-Mistress Kamala Harris cannot be trusted to serve this country, but even more importantly, they could not even win a FAIR election to allow us to "choose socialism knowingly". They wouldn't even let us vote to FREELY choose socialism. They had to RIG the answer.
Sorry – speaking only for myself and those who freely choose to follow, we will not accept their CHEAT RESULT. We will try to do this nicely, but if that fails, we will defend the Constitution and TRUTH ITSELF.
There is no need to be shy about this. You don't have to be specific about "what you will do" or "what you will not do". Will you accept the cheat result of this election, or will you fight it with everything you have, by the means that you find morally acceptable?
Yes, no, uncertain, or "no answer" (a good strategic choice). Easy. And you don't even have to consider the question. But I suggest facing the question NOW, in your mind. Doing so NOW is helpful to President Trump, however you may answer, in my opinion. Pray on it, think about it, choose by instinct – whatever. Start making the decision NOW. That is my recommendation – particularly if you want to LIVE FREE.
---
Independence Day
Yeah, this song is about ENDING an abusive relationship.
I had never heard this particular version, but YEAH. Not bad.
Listen to the words.
It's TIME, people.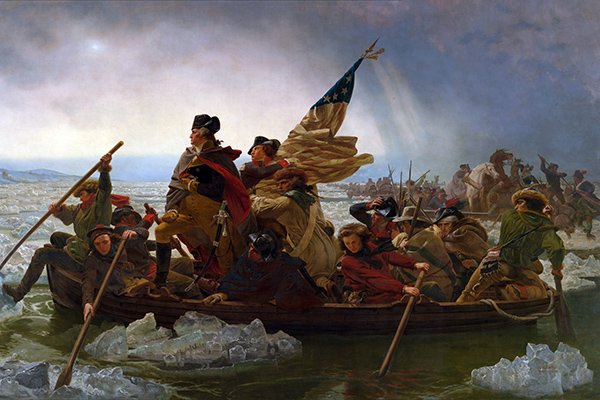 "But when a long train of abuses and usurpations, pursuing invariably the same Object evinces a design to reduce them under absolute Despotism, it is their right, it is their duty, to throw off such Government, and to provide new Guards for their future security."
Whether YOU choose it or not, some of us are making the choice NOW. I will not live under socialism. This will NEVER be a socialist country. Not for ME and those who choose to follow.
WISDOM 3:1-9
1But the souls of the righteous are in the hand of God, and no torment will ever touch them. 2In the eyes of the foolish they seemed to have died, and their departure was thought to be an affliction, 3and their going from us to be their destruction; but they are at peace. 4For though in the sight of men they were punished, their hope is full of immortality. 5Having been disciplined a little, they will receive great good, because God tested them and found them worthy of himself; 6like gold in the furnace he tried them, and like a sacrificial burnt offering he accepted them. 7In the time of their visitation they will shine forth, and will run like sparks through the stubble. 8They will govern nations and rule over peoples, and the Lord will reign over them for ever. 9Those who trust in him will understand truth, and the faithful will abide with him in love, because grace and mercy are upon his elect, and he watches over his holy ones.
The time has come. We begin peacefully, but if that fails, those who follow me, know the price. Communists kill people. Deal with that, however you must.
Join this army at some risk, but fail to join us at known cost.
And remember – we will keep our sense of humor.
---
SO…..
We begin. These are the days we were born to live.
MAKE THE MOST OF THEM.
CALM. STEADY. TO VICTORY.
W
Sorry – let's fix that.
I don't even remember what the 200 meant, originally.
I only know that it will mean something important now. -W