The title is a bit of a joke. Allow me to explain that, first.
The Mike Lindell symposium is amazing. The BOMBSHELLS just keep dropping. FAKE ELECTIONS are PROVEN. Dominion is TOAST. Audits are REAL and NEEDED.
All of this simply MUST be scaring the hell out of the DonkeyComs.
I strongly suspect that the communists and globalists – the Bidenistas and Bidenazis – are so desperate at the absolute uncovering of FAKE ELECTIONS, that they will need to find a NEW COVID-LEVEL REALITY HOAX – IN CONJUNCTION WITH CHINA – and there's not much left except NUCLEAR.
Remember – another nuclear hoax like the sabotage at Three-Mile Island also serves their denuclearization agenda, to sell all the goods cheap to Russia and China, and truly CRUSH America.
They've already done a test nuclear hoax in Columbus, Ohio……
---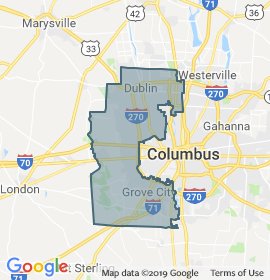 Ah, yes. It's the TIMELINES that always get them. AS YOU WILL SEE. In my opinion, somebody like known provocateur ROBERT CREAMER has to be behind the Columbus "nuclear reactor escalation" hoax, and hopefully, when we have a new head of the Department of Energy fully operational – and some new leadership at the top …
---
I knew there was something fishy about that one. Yeah, it was a GREAT troll, but the Ohio GOP Christmas Party was too picayune of a target. The DonkeyComs don't waste ammo like that. Something else was up.
And then I figured it out.
"BOOM".
It was a TEST. And PSYCHOLOGICAL CONDITIONING. (Mike Lindell is SO onto this stuff – it's AWESOME.)
But remember – COVID is 90% hoax, but they used a REAL VIRUS for effect.
The next one will likely use real radioisotopes. Thankfully, people here have a bit of understanding, due to the excellent lessons from our resident physics teacher, SteveInCO.
---
We left off, circa 1903, having discovered radioactivity and the electron, and making quite a bit of progress with them.

To try to recap (and there are a few things in this so-called "recap" that I should have mentioned earlier, but didn't), an electron is a negatively charged particle about 1/1830th the mass of a hydrogen atom, which up to then had been the lightest thing known to exist. They could be knocked off of atoms in a Crookes tube and they would then form what was called a cathode ray (yes, the same "cathode ray" in those big tubes in those old boxy TVs). It is possible to strip one electron off a hydrogen atom, at which point…..
---
SO – if the next thing they pull off is NUCLEAR, give whatever phony story the complicit media is selling, plenty of SIDE-EYE.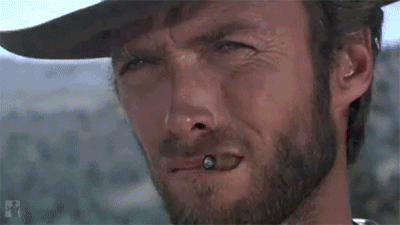 Are you with me?
The LYING MEDIA and the incorrigible DONKEY COMS will be LYING AGAIN.
Now – on to today's BIG story.
---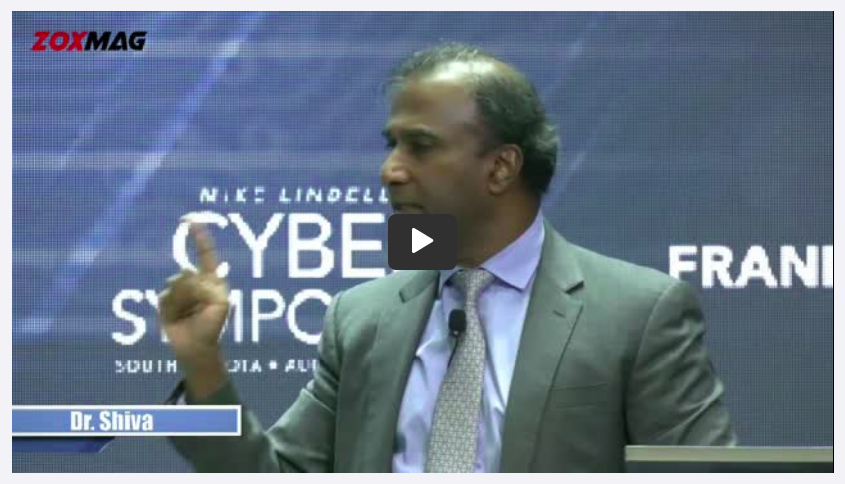 "Dr. Shiva EXPOSES Big Tech and Censor Nazis"
This evening, the often left-ridiculed Dr. Shiva gave a STUNNING speech – absolutely amazing – something that will go down in history in any kind of a just future.
This clip is absolutely must-watch. This is true patriotism, spoken by a man we can all look up to.
You will note that he was invited to give a speech to a national medical association recently – just listen to him and you will understand why.
LINK: https://rumble.com/vl0pkz-dr.-shiva-exposes-big-tech-and-censor-nazis.html
---
What Dr. Shiva does here is to recount very CLEARLY how he was CHEATED BY MACHINES out of an election, and then STONEWALLED in finding answers. It's beautiful, because NOW we understand exactly what happened.
He noted that in the ONE county with hand-counted paper ballots he WON by 10 points. But in ALL the other counties with machine voting, he LOST 60-40, 60-40, 60-40, 60-40……
During his investigation, he was STONEWALLED by state election officials – especially after he learned that they were ILLEGALLY deleting ballot images after the election. He got into an argument with one official on Twitter, and was SUSPENDED from Twitter when he posted emails to prove the official was giving him the run-around.
From there, he went into court. During that experience, a HIT PIECE was done on Shiva, but the hit piece accidentally revealed that the Massachusetts Secretary of State had been the one who contacted Twitter to get Shiva silenced. Dr. Shiva then took that information into discovery, and it was revealed that the government of Massachusetts had a "Trusted Twitter Partnership" with Twitter.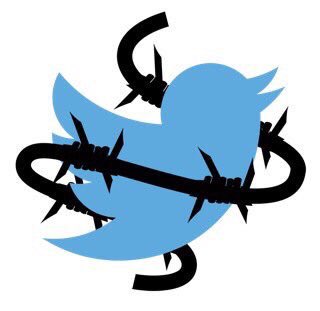 From there, it just gets worse. Not only did the government have this partnership with Twitter – there is a special portal for government officials. And not just that – there is an organization – the National Association of State Election Directors – which the Massachusetts state election director had contacted, and THEY petitioned Twitter to have Dr. Shiva kicked off.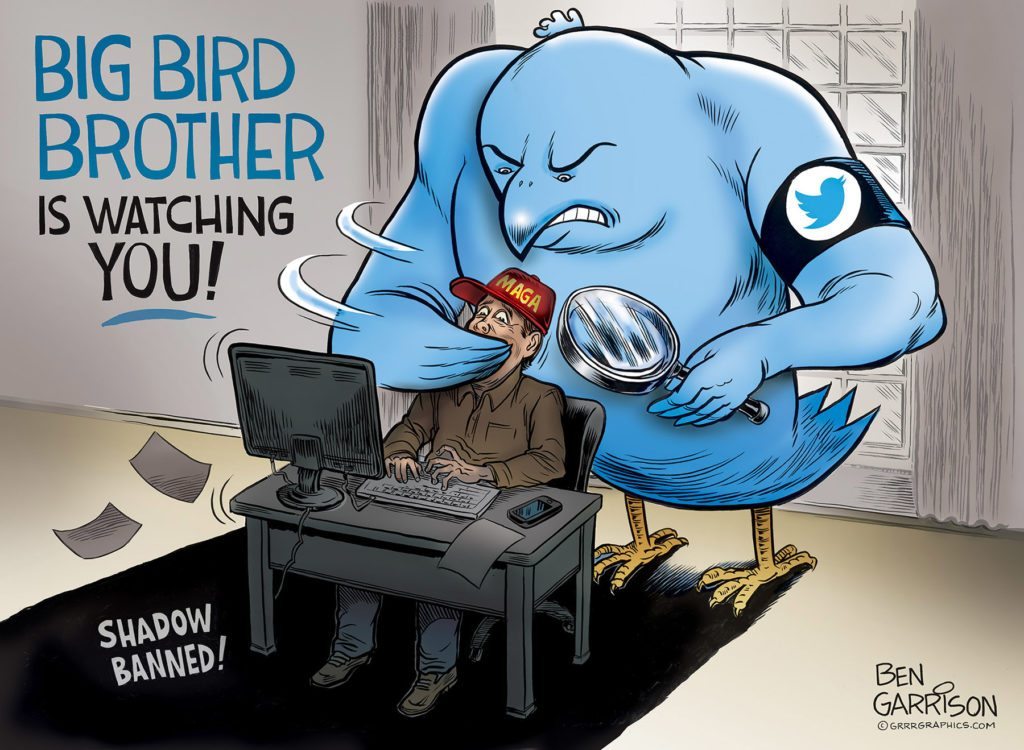 It's worth listening to this point in the video (around 13:00-13:30), to hear how Tucker Carlson missed that story at that time, apparently, and the crowd breaks into "SHAME ON FOX".
Anyway, Dr. Shiva was back on Twitter, doing all kinds of (sadly "controversial") tweets, e.g. RE vaccination, with no consequence, but when he shared those emails again, he was permanently suspended in 17 minutes.
Back in court – this time against 7 lawyers, including 3 Twitter lawyers from Wilmer Hale…..
…… LOL – I think you're starting to see how this works…. YES – THAT Wilmer-Hale……
The one Katica discovered was representing Hillary Clinton's email case……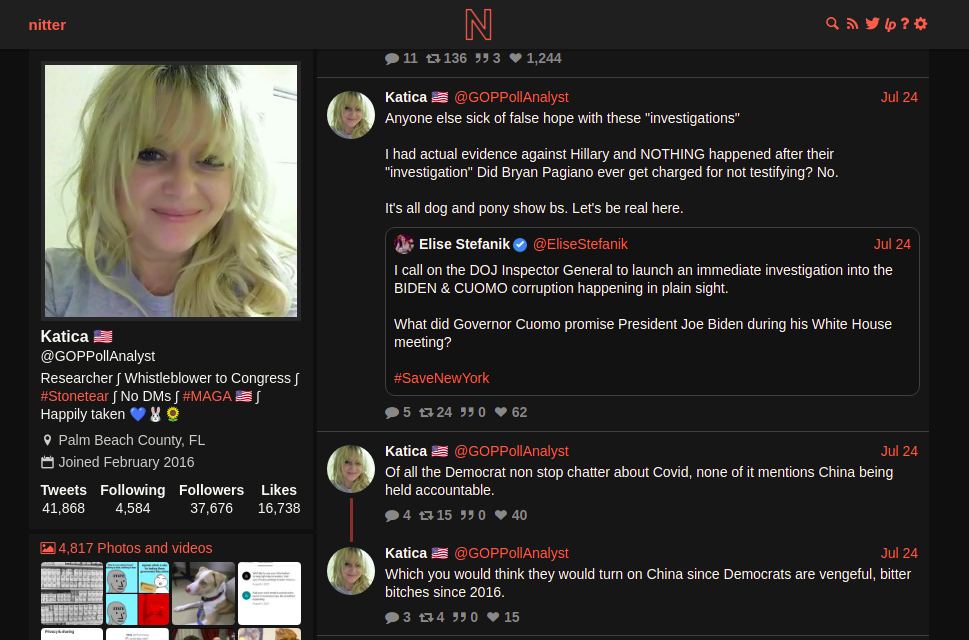 ……but Shiva discovers that NOBODY contacted Twitter this time – he was algorithmically monitored and if he posted those emails again, he was going to get kicked off.
Yup. TWITTER had THAT particular evidence BLOCKED. How convenient!
But from there, Dr. Shiva discovered a GOLD MINE OF CENSORSHIP, trying to figure out more about the "Trusted Twitter Partnership". He just lucked into this stuff by persistent searching.
Here is a link to ALL the materials I'm going to show you.
LINK: https://vashiva.com/first-amendment-twitter-galvin-lawsuit/
First, a PLAYBOOK for censorship (there are THREE more volumes – this is 1 of 4), from HARVARD and a bunch of the "usual suspects".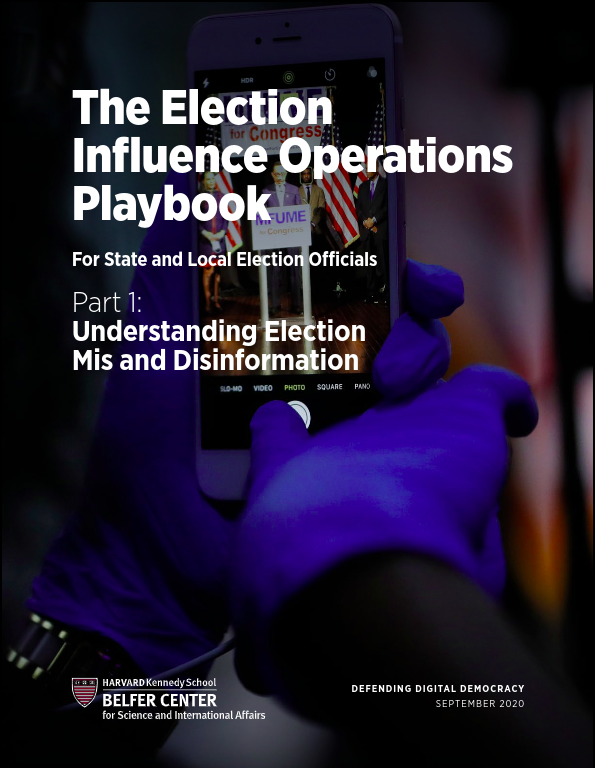 LINK: https://i0.wp.com/vashiva.com/wp-content/uploads/2021/05/playbook-1-th.jpg?resize=400%2C521&is-pending-load=1#038;ssl=1
---
This next one is particularly interesting – this is where said usual suspects GLOAT over how WELL the "playbook" worked!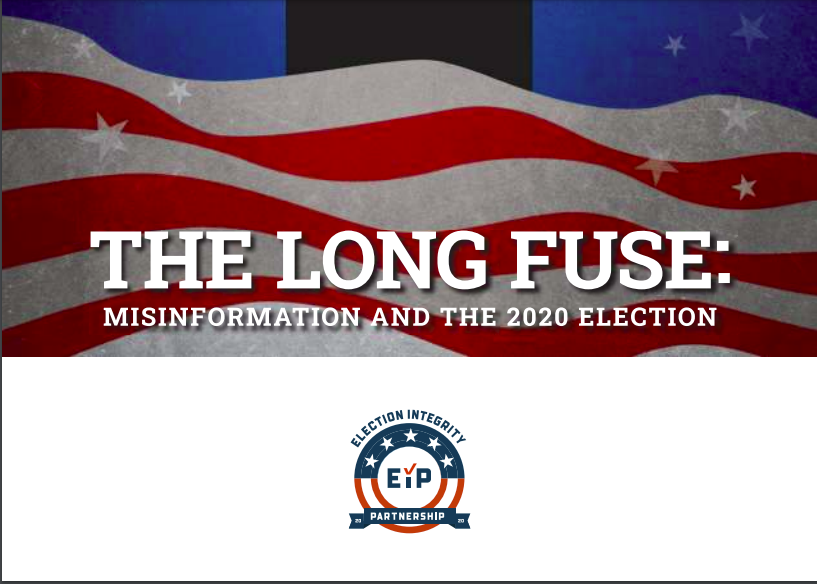 And there is a BEAUTIFUL diagram of how these suspects interrelate……
V
V
V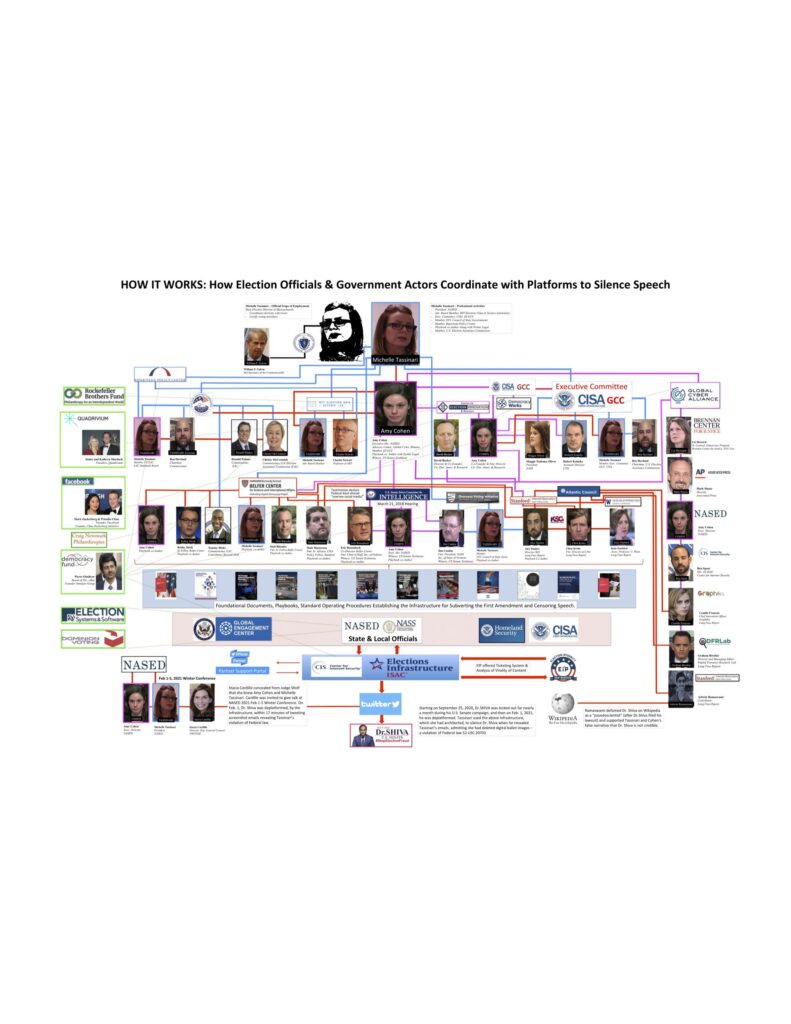 At this point, I'm just going to say, PLAY THE VIDEO and LISTEN TO DR. SHIVA.
The dude just gets on a roll that had me CHEERING!
Lindell joins him when he finishes, and it's GREAT.
---
NOW – here is my point about the GEIGER COUNTER.
These two guys – this symposium – you listen to this, and you will know – they are REAL PATRIOTS trying to DO SOMETHING, and they are FLUSHING OUT THE BAD GUYS.
Consequently, they are like a DETECTOR for WHEAT versus CHAFF.
Mike Lindell and Dr. Shiva are amazingly powerful WHEAT-CHAFF SORTERS.
Perfect for use on PRIMARY CANDIDATES.
Who is going to be on their side? Who's going to stick up for them? Who's going to say their names with PRIDE?
PATRIOTS. REAL MAGA. People who will ADMIT that the machines are RIGGED.
Who is not going to be on their side? Who's going to avoid mentioning them? Who's going to be very uncomfortable talking about them – or FAKING IT?
RINOs. GOPe. LIGHTWEIGHTS. LOSERS. CHUMPS. People who use the machines to WIN.
Yeah, yeah, yeah, Dr. Shiva is always trying to SELL STUFF, because – well – he's being CHEATED at every turn, so he has to make a buck somehow. And Mike sells PILLOWS THAT WORK, for cryin' out loud.
There are worse sins in the world. LIKE STEALING ELECTIONS.
But what they did today was REMARKABLE.
These guys proved that the whole electoral system, the government, the media, and the social media are RIGGED.
THEY ARE HEROES.
So here is the deal.
We are no longer taking this shit.
And most of all, this.
The DonkeyComs and RINOs are NOT getting out of responsibility for
FAKE ELECTIONS.
AND THIS, TOO.
We are not going to be FOOLED and SUCKERED by the next BIOLOGICAL, CHEMICAL, or NUCLEAR ATTACK from these lying, hoaxing American DNC communists and their horrible CCP allies.
We're done with their hoaxy but deadly bullshit.
We are taking America back LEGALLY, PEACEFULLY, and WHETHER THEY LIKE IT OR NOT.
W