Wolf's Pub is open! It's Friday the 13th. Eeeks.
–20210813–
Yawn.
–2+0+2+1+0+8+1+3=17—
But, let's dispense with superstition. Let us seek the truth, the whole truth, and nothing but the truth, so help us God.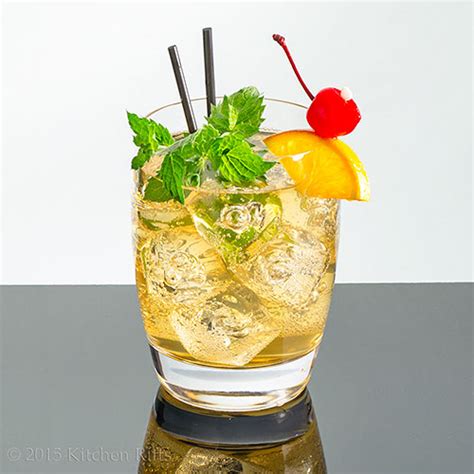 What a week. I don't know about you, but I feel like a Suffering Bastard. The good news is really just the bad news getting exposed, and it's awful and depressing. It should be abundantly clear by now that our election system was captured some time ago, and it is possible our votes have not counted for years.
The Cyber Symposium started and ended with more bangs than I can count. Let me digress for just a moment. I'm sure most of us have already noticed that there are a great number of Christians presenting at the Symposium.
This is no fluke.
When we let Him, God will use us to accomplish His will. I thank God for all those who stood up and stood strong at the Cyber Symposium, premier among them the Pillow Man:
FEAR NOT
Every day I have to beat back fear. It wants to creep up on me and burrow in. It makes me shrink away from looking at the truth, because the truth at this moment in time is so heinous and terrifying that I don't want to face it.
"I must not fear. Fear is the mind-killer. Fear is the little-death that brings total obliteration. I will face my fear. I will permit it to pass over me and through me. And when it is has gone past I will turn the inner eye to see its path. Where the fear has gone there will be nothing. Only I will remain."

Frank Herbert, Dune
It is a daily battle for me. But whenever I square off with fear and face it down, my outlook improves. I refuse to let fear overcome me.
"A coward dies a thousand times before his death, but the valiant taste of death but once."

William Shakespeare, Julius Caesar
I'm looking forward to the growing swell of We the People taking back our republic. It is going to happen. We have no choice. Our "ace in the hole" (thanks for that, Wolf!) is a supernatural power Who is Omnipresent, Omnipotent, and Omniscient. God is present everywhere, He is all powerful, and He is all-knowing. Quantum computing is nothing compared to Him.
And the likes of George Soros are, quite frankly, piffle to Him. Speaking of Soros, I was watching that interview again, the one where he is asked by Steve Kroft if he believes in God. Watch it over a few times (it's prompted to a minute or so before). Notice the split second of pause and the look and direction of his eyes before he responds with "No."
Do you believe him? I don't. Soros believes. But Soros hates God to the point that he won't even admit that God is real. At some point he must've internalized that hatred until it consumed his humanity. And now we are dealing with him and other maniacs as we attempt to hold onto our republic.
Well, I have to go back to That Hideous Strength, and quote a scene where one of the most evil characters knows all is lost.
John Wither, the deputy director of the N.I.C.E., approaches his final damnation:
"It is incredible how little this knowledge moved him. It could not, because he had long ceased to believe in knowledge itself. What had been in his far-off youth a merely aesthetic repugnance to realities that were crude or vulgar, had deepened and darkened, year after year, into a fixed refusal of everything that was in any degree other than himself. He had passed from Hegel into Hume, thence through Pragmatism, and thence through Logical Positivism, and out at last into the complete void. The indicative mood now corresponded to no thought that his mind could entertain. He had willed with his whole heart that there should be no reality and no truth, and now even the imminence of his own ruin could not wake him. The last scene of Dr. Faustus where the man raves and implores on the edge of Hell is, perhaps, stage fire. The last moments before damnation are not often so dramatic. Often the man knows with perfect clarity that some still possible action of his own will could yet save him. But he cannot make this knowledge real to himself. Some tiny habitual sensuality, some resentment too trivial to waste on a blue-bottle, the indulgence of some fatal lethargy, seems to him at that moment more important than the choice between total joy and total destruction. With eyes wide open, seeing that the endless terror is just about to begin and yet (for the moment) unable to feel terrified, he watches passively, not moving a finger for his own rescue, while the last links with joy and reason are severed, and drowsily sees the trap close upon his soul. So full of sleep are they at the time when they leave the right way."

C. S. Lewis, That Hideous Strength
This is a potent warning to all those who desire to stand in the place of the LORD GOD ALMIGHTY. It is also a potent warning to the traitors within our government.
They should study Antenora, the second level in the Ninth Circle of Hell, according to Dante's Inferno, reserved for those who betray their party and homeland. Satan resides in the Ninth Circle with those who commit treason. And that goes for Dan Crenshaw, who WILL be voted out of office:
HOUSE RULES
The battle is getting thick. Let our tendency be one of kindness to one another and forgiving of each other's errors. A good guide is here for your review. Brawling is reserved for the Utree, also a place to reconvene when the attacks come.
Who's ready for a drink?
THE SUFFERING BASTARD—TODAY'S SPECIAL
It was hell during World War Two. The Brits in the African theater were suffering. The troops were drinking what poor-quality alcohol was out there. Hangovers abounded. But one intrepid bartender in a bar in Cairo took it upon himself to concoct a "Hair of the Dog" drink for the poor suffering bastards.
And doesn't it seem like we've had a bad news and information hangover? The unfolding of the ELECTION STEAL just does something to your inner patriot. Read a little here, and then I've included a couple videos.
The soldiers and officers apparently loved the Suffering Bastard, but one bartender in one of the videos had a bit of an issue with mixing bourbon, gin, lime juice, bitters and ginger ale.
Bottoms up and may the Suffering Bastard bring us some relief from the bad news hangover. The good news is, we now know the bad news. A big step to taking back our republic.
CYBER SYMPOSIUM HERO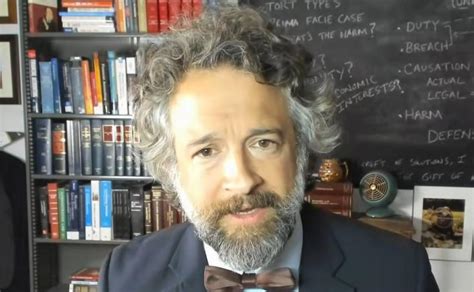 I stuck pretty close to Mike Lindell's symposium. It was riveting. The howling and deflection by the media is really proof that this symposium is the beginning of the Patriot Offensive, and what an offensive it is. Wasn't Professor David Clement's closing statement just the BEST? If I can find it somewhere other than Telegram I will post it. If you have Telegram you can view it here: https://t.me/theprofessorsrecord/1943
I believe Lindell TV is playing the whole symposium for awhile, too.
[Here it is! -Wolf (H/T WSB & Sylvia!)]
ODD AND ENDS
The media-induced insanity about Q is back in the news. Seems a crazy guy killed his little kids because…Lizard People and Qanon stuff. Ugh.
The clot shots are evil. John Zmirak tells us about how the Pfizer vaccine was developed from the cells of a little girl aborted in the Netherlands. Johanna. And how this day, babies are being vivisected whose hearts are still beating.
Make Lindell TV a daily visit. And buy a pillow or two. Some towels, slippers, a mattress topper…
Here's a couple sites from the Cyber Symposium to help us and others get to work on the county level.
Check out Let's Fix Stuff. This site is dynamic.
Cyber Ninjas (These guys helped run the Arizona Audit)
"Fear not, little flock; for it is your Father's good pleasure to give you the kingdom."

Luke 12:32