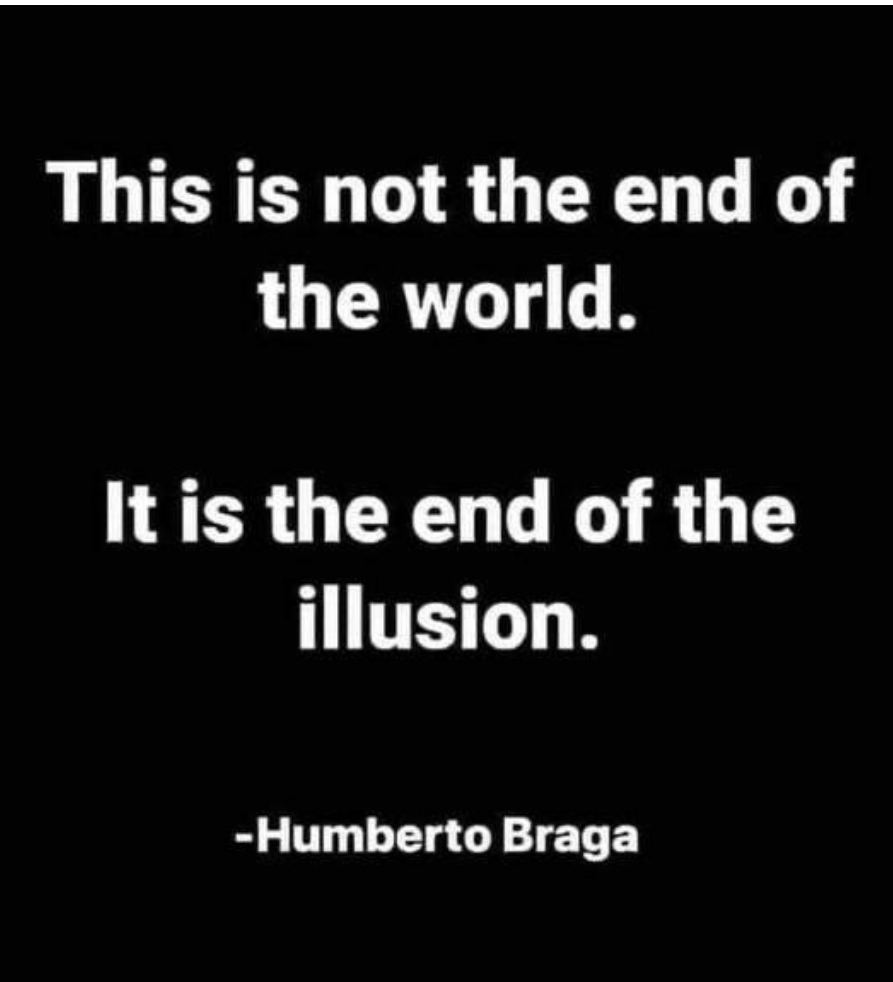 It's Friday and the winds of change are blowing hard. The question seems to be in which direction. Personally, I think they are blowing in the direction of a Great Awakening and freedom from tyranny. Of course, those don't happen without a fight.
LEVIATHAN SURFACES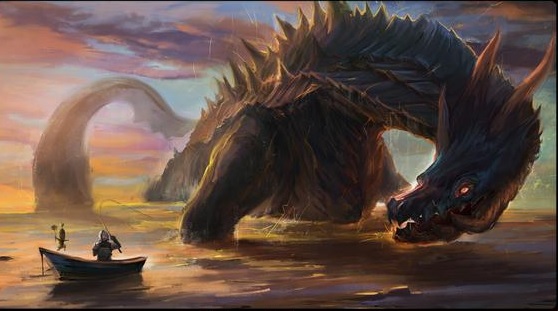 I was listening to a David Icke interview the other dayj (I think it was with Alex Jones but not sure and can't find at the moment). Very interesting conversation. He believes that Mr. Global is attempting to rush through their power grab because they "have broken the surface" and are exposed.
He says the rush is to get technological power over us before everyone wakes up.
Too late. Enough of us are awake.
I WILL NOT COMPLY
Moreover, Icke gives a glimpse about global Covid restrictions. He says Mr. Global is having to back off on restrictions to pretend they are authorizing what people are already doing.
Icke further says the system is beginning to unravel. He implied there are those within the system who are just waiting to come forward.
Mass non-compliance is key to furthering the winds of freedom. I will say, right here, that the Covax being mandated on children, ages 5 to 11, is another nail in the coffin of the globalist dream of world domination.
PARENT POWER!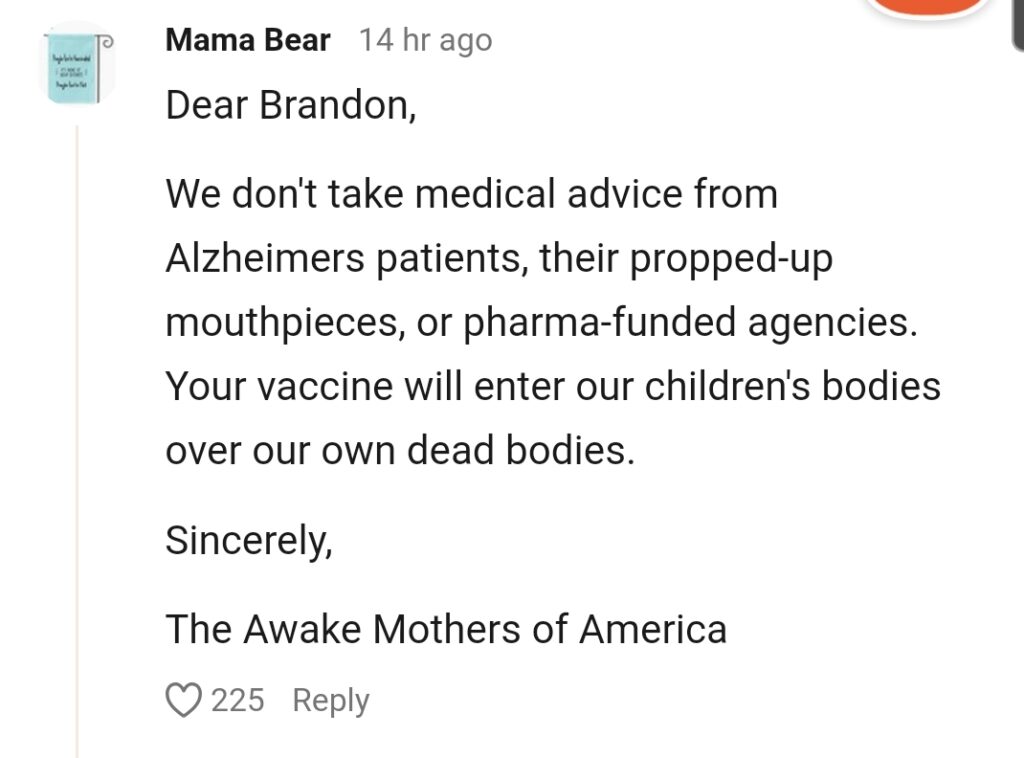 Sorry, but America's mamas are vicious enemies of those who seek to harm their children. Trust me, you do not want to tangle with them. Just ask the local school boards across America. The local commies can't even stand up to bosom-heaving moms, let alone ticked-off dads. You can take your mRNA shots and shove them where the sun don't shine.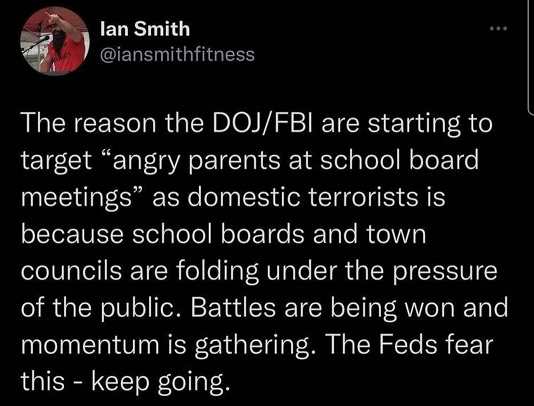 Pediatric strokes are not a thing…unless you plan on shooting up little kids with the clotshot: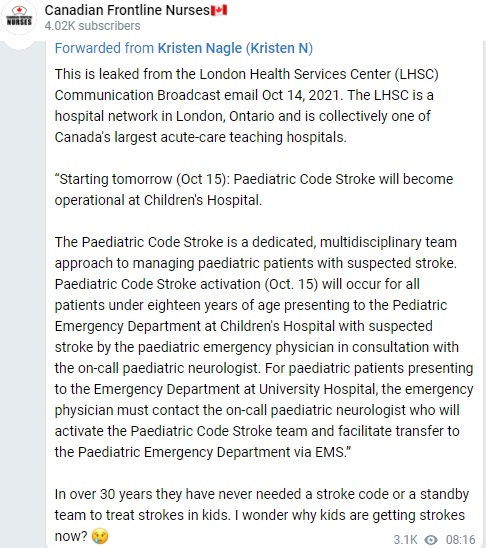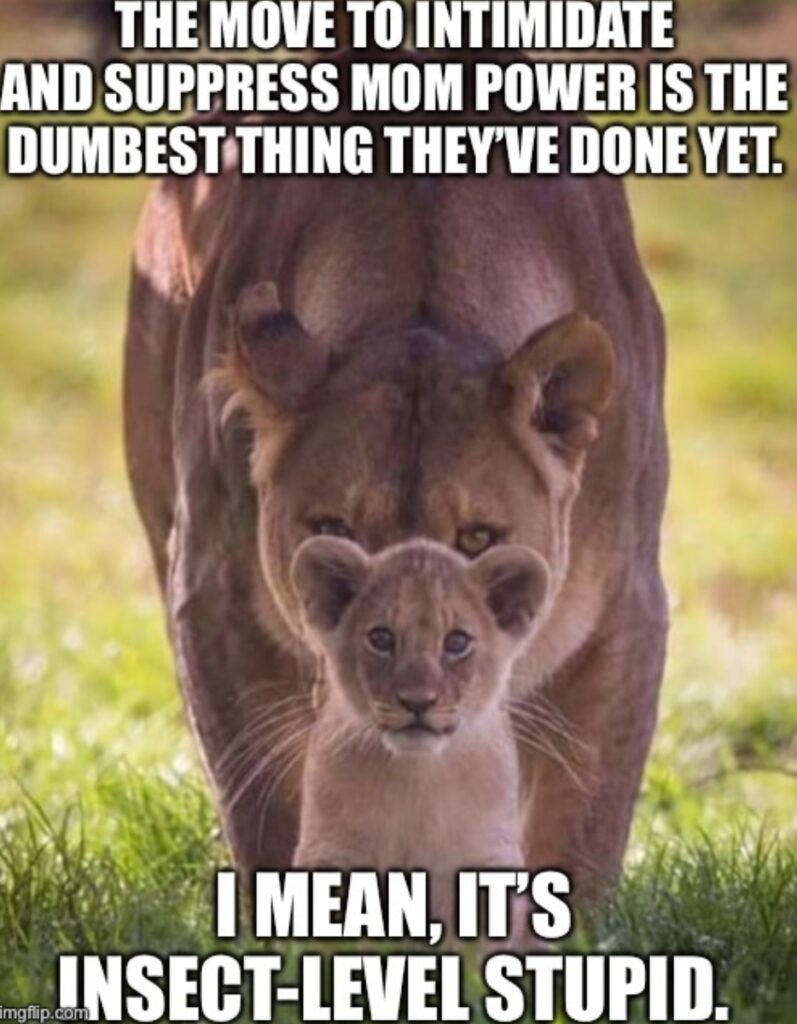 Go here to watch a single mom in Beverly Hills who isn't backing down. She knows what we are up against, but she loves freedom and understands the stakes.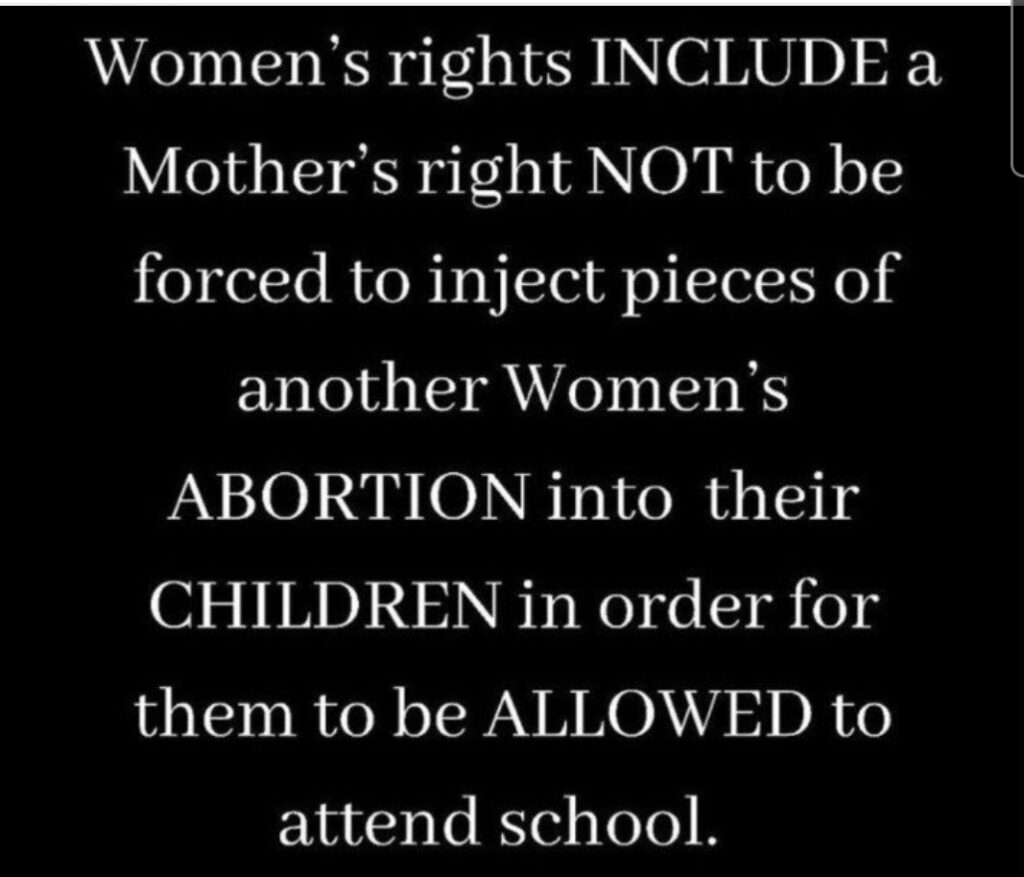 DID I SAY NAIL?
That gets me to today's drink special, the Rusty Nail. A concoction from 1937, the Rusty Nail is one of the world's most famous after dinner drinks. Ya gotta watch the bartender below. He's got a rollicking good story about his run-in with a World War 2 vet who ordered a Rusty Nail.
Drambuie, which is a scotch whiskey liqueur with heather honey and some other herbs (of course it's a closely-guarded secret), is a major player in this two-ingredient drink. Yes, just two ingredients: Scotch whiskey and Drambuie.
Love the name, which is Gaelic for "the drink that satisfies." My in-laws were known for knocking back a couple Rusty Nails in their day. The Breakfast at Tiffany's and Rat Pack crowd kept the Rusty Nail as a Thing well into the 1970s. It's fallen into disfavor now, but I think we could all use a little nostalgia. I sure do miss those loved ones who have passed beyond our sight.
Let's raise a glass to the man (or woman)!
HOUSE RULES
There's useful and necessary. The Covax is not useful or necessary. Wolf's rules of civility are both. Go here to review them. It's the guide that keeps us able to disagree, even vociferously, and still remain united. If you need to brawl, the Utree is the place to go. To reconvene if this site hits a wall, go here.
Wolf has our bases covered. God bless him. God keep him. God make His face to shine upon him!
THE DEVIL HAS NO KNEES
We have an ace in the hole regarding those who bow down to and serve the devil:
The likes of Fauci and Soros and Schwab are fast losing the use they served for the devil. Watch them be eaten up. As the saying goes, "The devil eats his own." Ask Herod.
The threatened Dark Winter (again) is nearly upon us. We will link arms and meet it together and watch history being made upon this world stage. We may be bit players (and thank God for that) but we have a front row seat.
Justice will be served.
The tech dystopia will crumble and those who attempted to bring it forth will crumble with it. They will be ground to dust as Providence dictates.
ODDS AND ENDS
Here's an upcoming strike against vaccine mandates. Let's participate and show our support for those like our own Steve who are struggling with possible job termination over the Covax.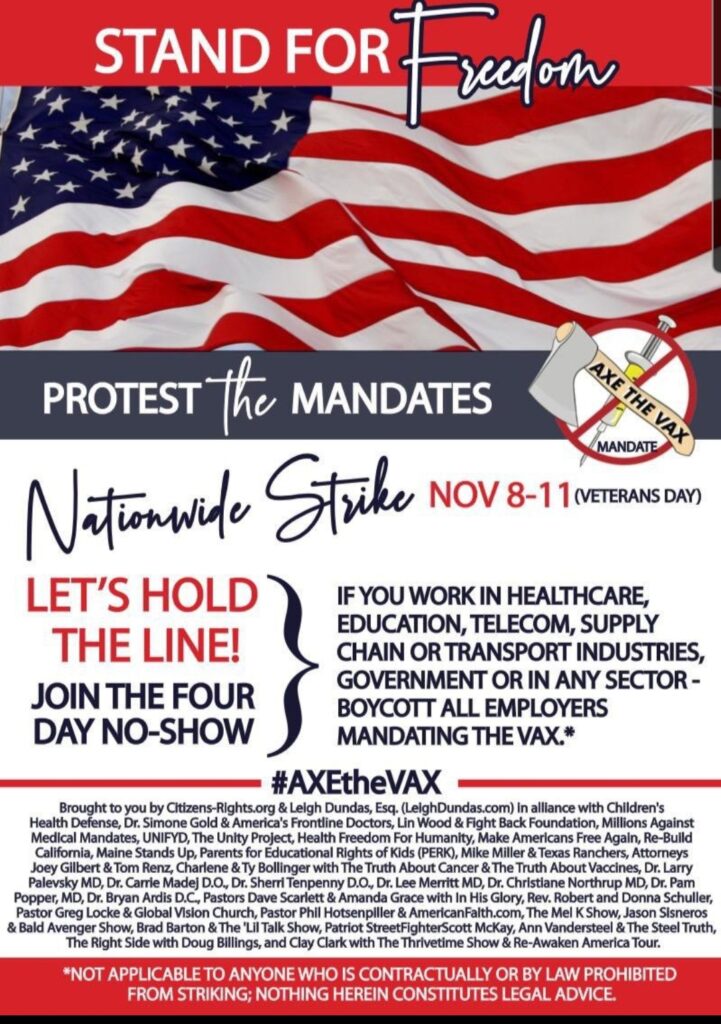 This is a MUST READ AND PASS ALONG letter from a January 6 political prisoner, Nathaniel DeGrave. I implore any patriots left in government, and especially President Trump, to continue to bring attention to this travesty of justice.
This is INTOLERABLE. From DeGrave's letter:
"RELIGIOUS SERVICES, protected by the 1st amendment, are NOT provided to Jan 6ers. Neither are in person classes or other activities available to the rest of the jail. An inmate named Ryan Samsel, instead attempted to organize his own bible study inside the pod, until he was viciously BEATEN and LEFT FOR DEAD by correctional officers. He suffered a broken eye socket and brain damage as a result of the vicious attack. He's now permanently blind in one eye. On another occasion, Scott Fairlamb was confronted by an officer in the middle of the night, and his life was threatened, once the officer's body cam was disabled. Many, like myself, are afraid they could be the next victim.
And last but not least, we experience racism from many guards on a daily basis, being the ONLY WHITE REPUBLICANS in the entire jail. The false narrative is has been passed around the jail and to corrections officers that we are "white supremacists" (we are NOT). The inmate population is predominantly black, so we are at risk being here because of this false narrative. The guards are mostly liberal migrants from Africa who have been conditioned to hate us, and hate America. Jan 6ers have been mocked, beaten and ridiculed by guards for singing the National Anthem. The Corrections Officers despise our politics and the love we have for this country. At one point, an officer even yelled "FUCK AMERICA!", and threatened to lock us down FOR A WEEK if we attempted to sing the National Anthem again."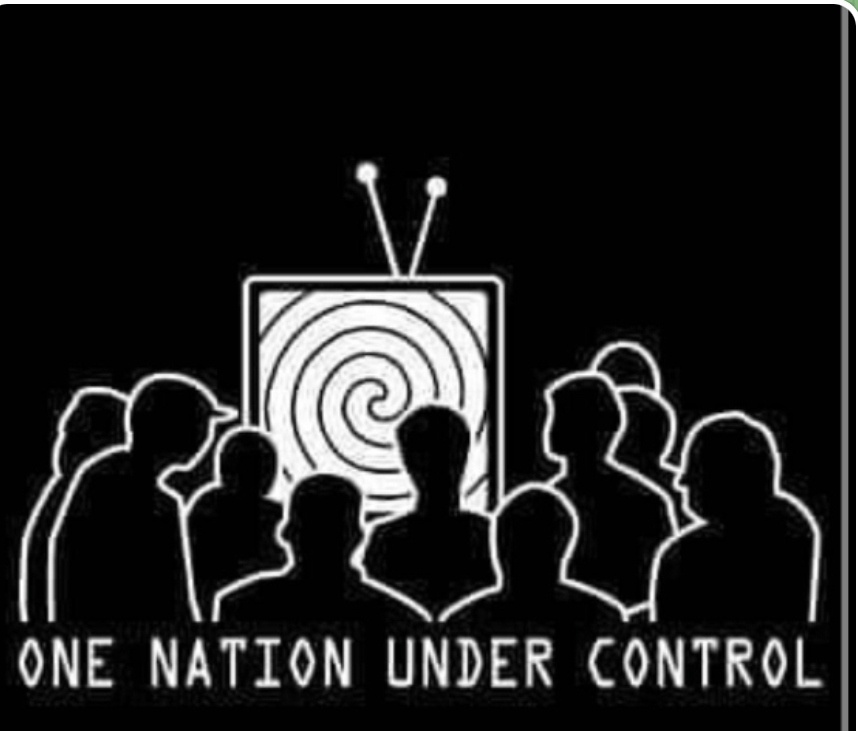 Here's a 5-part series on the art of brainwashing by Randi Engel. Meticulous research. Part 1 here.
A short but thorough explication of Brainwashing tactics. Can share with normies.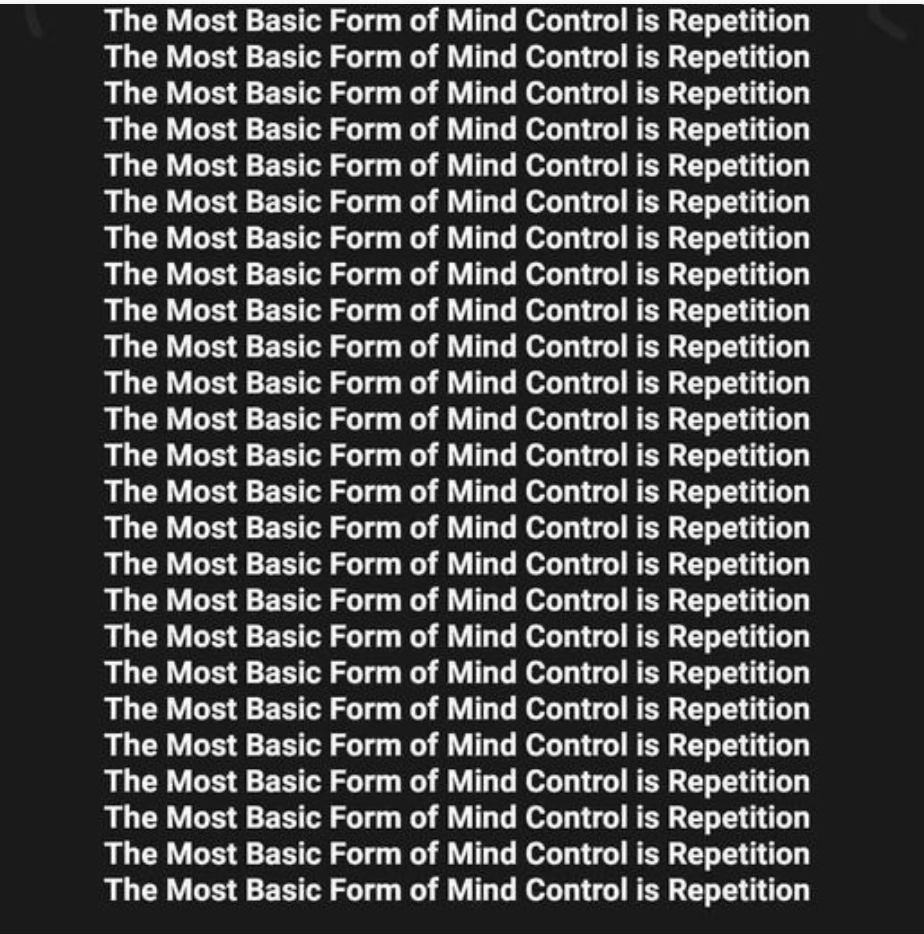 Modern Psychiatry is Demonic by RooshV.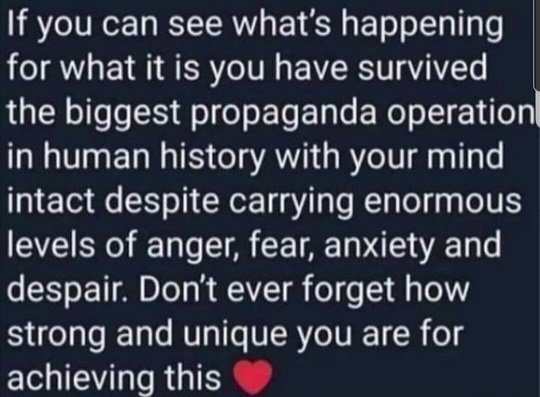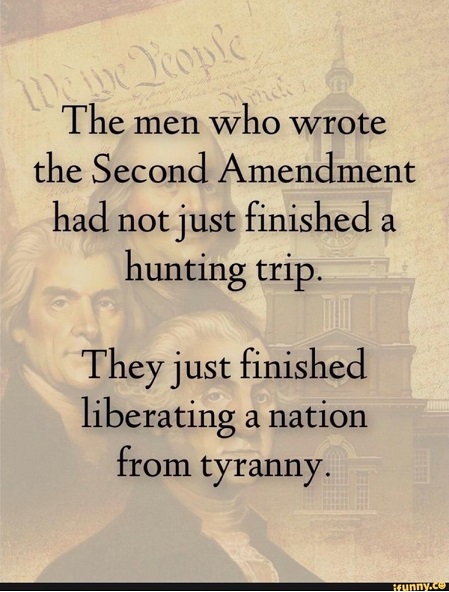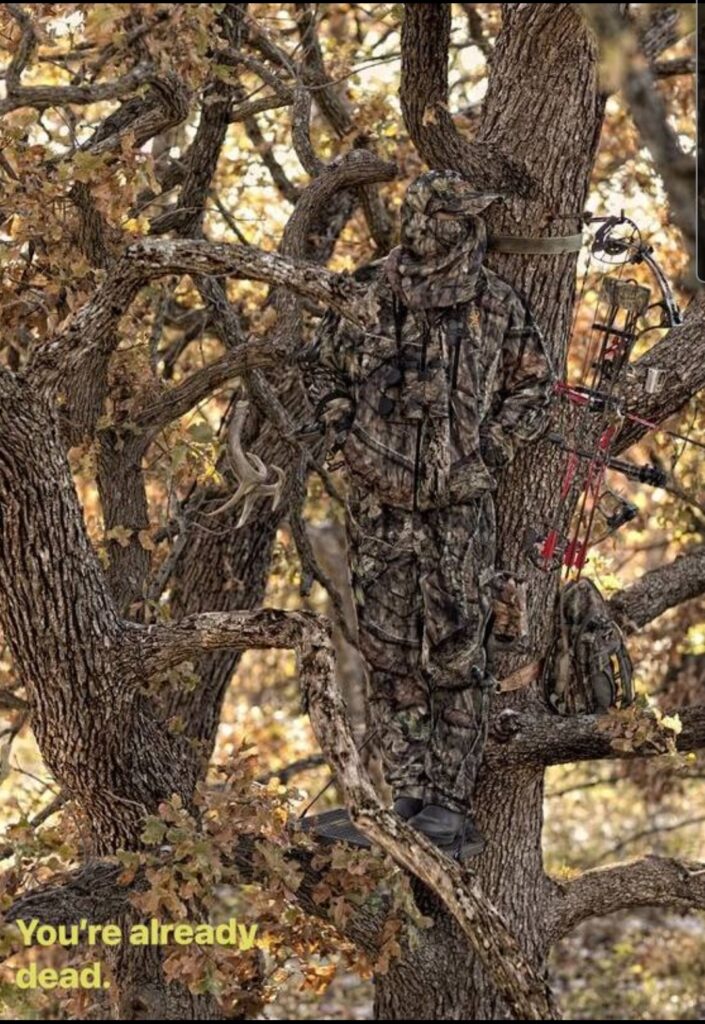 First it was little kids, now it's soldiers. Sensing a pattern here: