Cover image: Buffalo Hunt by Charles Russell (one of many as he was obsessed).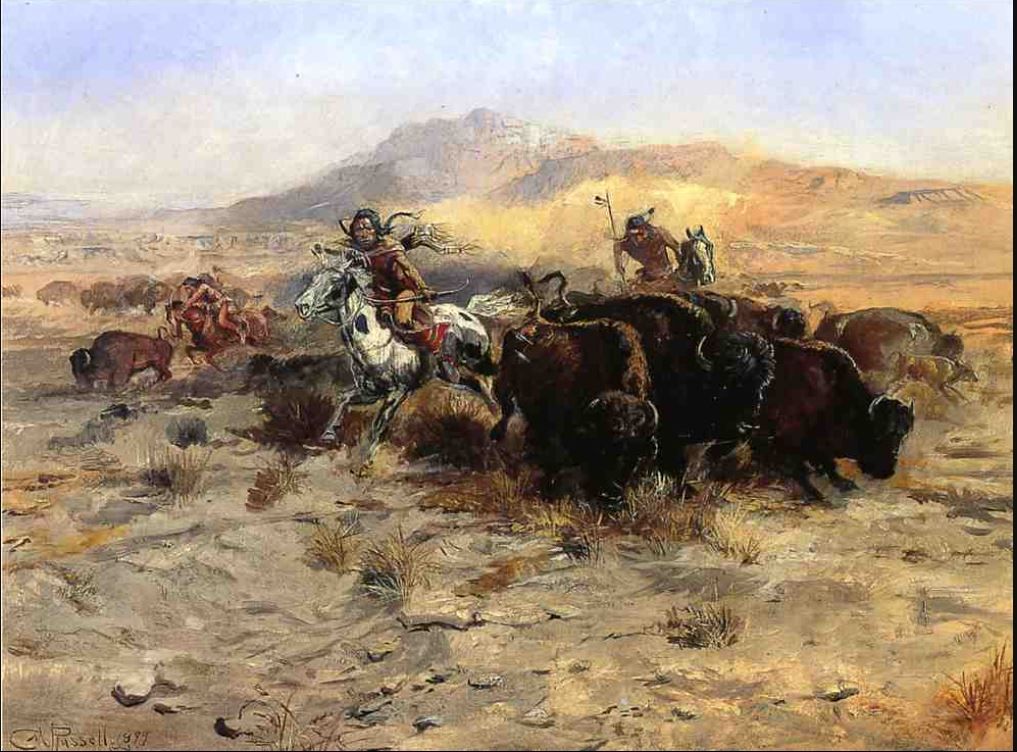 Please remember Q-Treepers Gil, Carl and the others who are dealing with serious health issues right now, as well as Grandma's grandchild and anyone else in your prayers.
Over the weekend, in my home state of Missouri, over 90,000 head of deer were harvested. How'd your state do?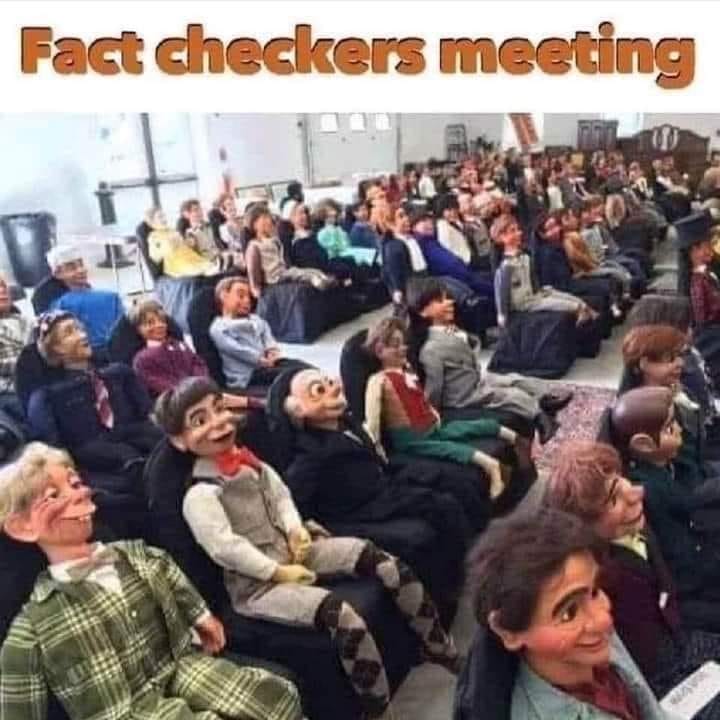 Seriously, their findings:
Symptoms of 'climate change':
1. Myocarditis
2. Blood clots
3. Heart attacks
4. Guillian-Barre
5. Bells Palsy
6. Miscarriage
8. Pericarditis
9. Memory loss
10. Sudden death
8:22 AM · Nov 15, 2021
That's what…cardiology, neurology, hematology, obstetrics, and the morgue all rolled into one if we don't surrender to the climate ideological idiocy.
Oh, wait….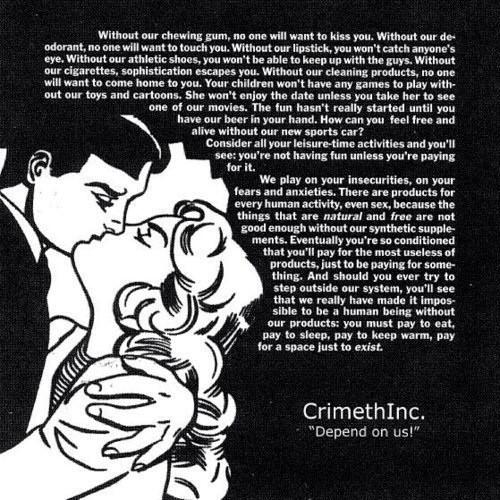 Question of the day:
Cari Kelemen 2.0@CariKelemen
If the vaxxx wears off, shouldn't the mandates wear off, too?
10:53 AM · Nov 15, 2021
I've wondered about this from time to time.
PN,MPH, PhD@PN_1984
If the gov't mandated daily 1 hour exercise per day & banned all sodas, candy & desserts the masses would be outraged at the overreach & would protest in the streets for the freedom to be fat & unhealthy. The left would lead the charge.
12:17 AM · Nov 15, 2021
As for the Kyle Rittenhouse situation, the prosecutor demonstrates his complete ignorance of the subject he is trying. (Even I know that Kyle's posture is correct.)
This is a VITAL point that tends to get lost in trying to pin the blame on the government agency figurehead.

Thomas Massie@RepThomasMassie
DOJ, FBI, IRS, DOEdu, CDC, BLM, OSHA, ATF, EPA…

These agencies are either mildly or aggressively weaponized against conservatives depending on which party wins the elections.

It's a fallacy that they can be staffed by 75-90% liberals and serve all Americans impartially.
9:49 PM · Nov 13, 2021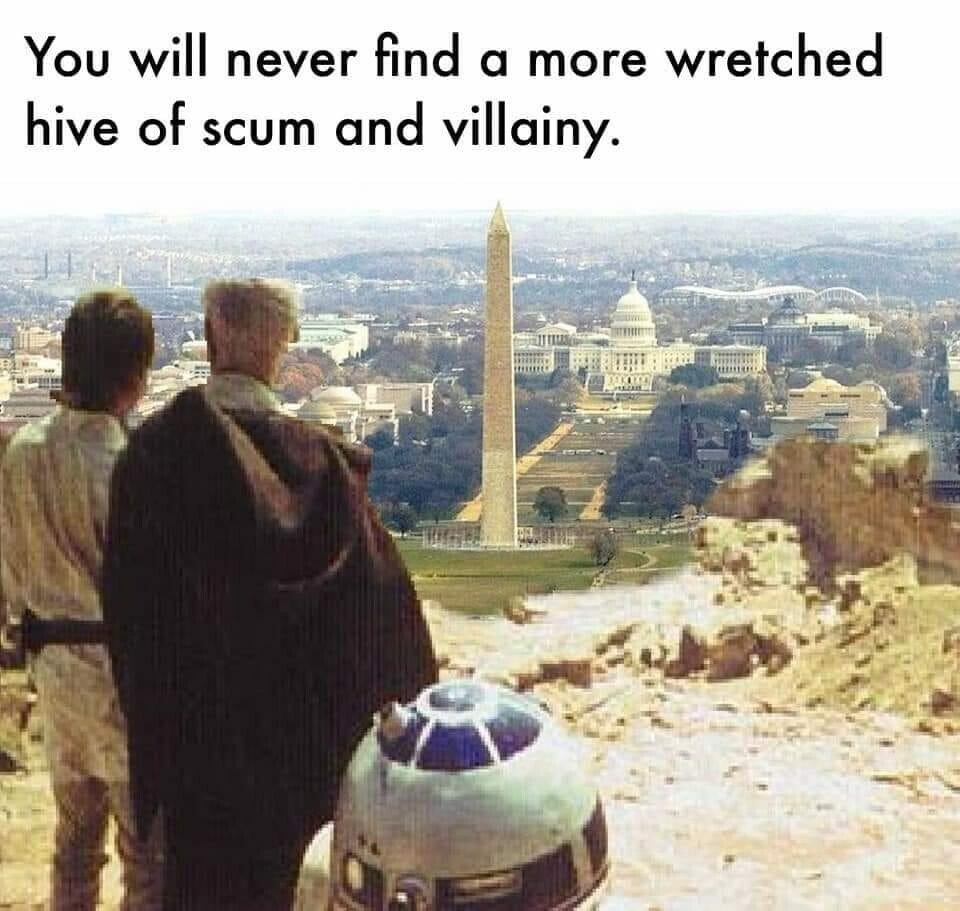 As for whether or not Durham will go near the Obama camp (he won't because they probably weren't involved in the origination):
What will tomorrow bring?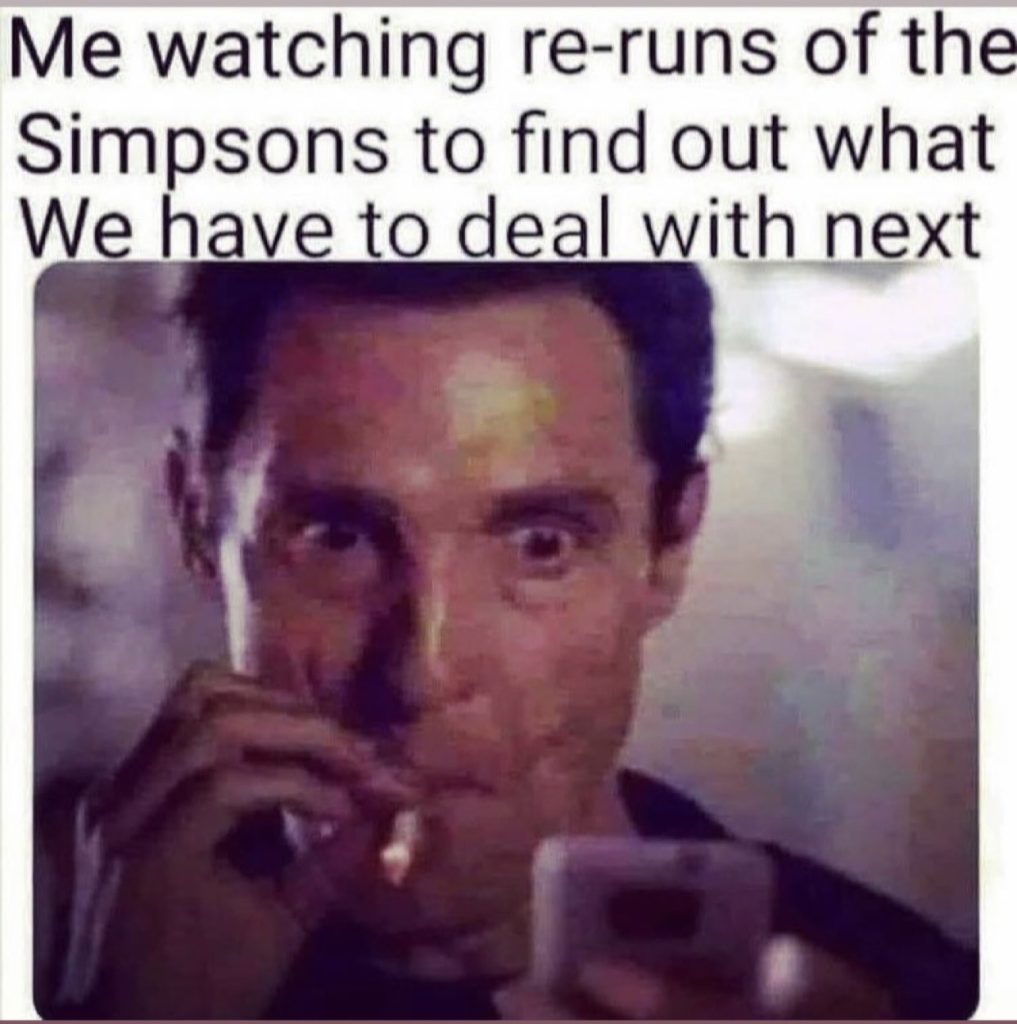 Something to remember, always.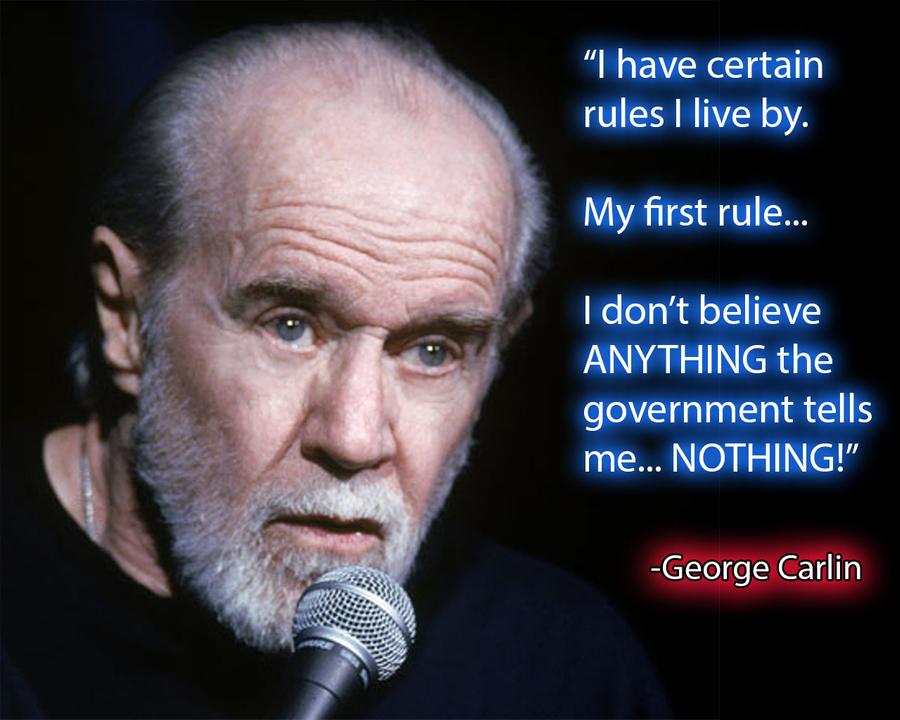 Per the boss's instruction: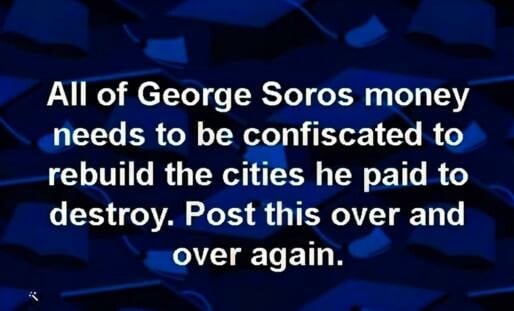 I'd throw in a few Rockefellers and Rothschilds also.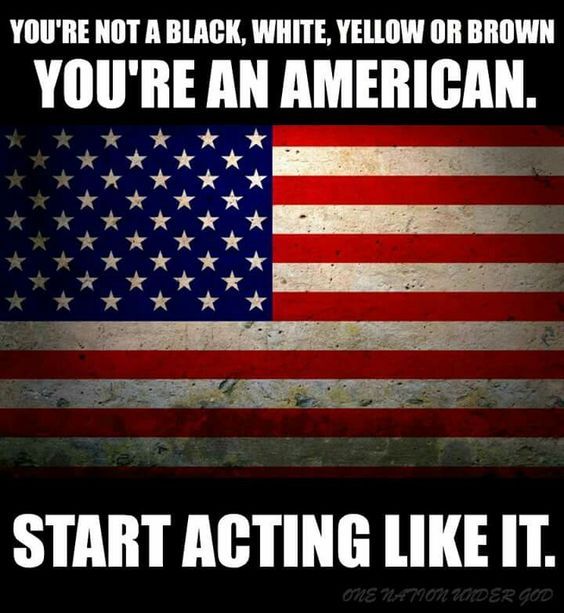 Of course, this does not mean committing felonies, but standing up to the forces that want to tear this nation – and humanity apart. The very people XVII told us will be destroyed by the time this movie comes to an end are currently roaming the halls of power…supposedly. It's a sickening sight.
And now for some mood music:
Your weekly reminder to take the pledge, and if the non-mainstream people are to be believed, including Lin Wood, we will need to take this seriously very soon:
"I do solemnly swear (or affirm) that I will support and defend the Constitution of the United States against all enemies, foreign and domestic; that I will bear true faith and allegiance to the same; that I take this obligation freely, without any mental reservation or purpose of evasion; and that I will well and faithfully discharge the duties of the office on which I am about to enter: So help me God."
Guidelines for posting and discussion on this site were outlined by our host, WolfM00n. Please, review them from time to time.
The discourse on this site is to be CIVIL – no name calling, baiting, or threatening others here is allowed. Those who are so inclined may visit Wolf's other sanctuary, the U-Tree, to slog it out. There is also a "rescue" thread there for members of the Tree to rendezvous if the main site goes kablooey. A third site has been added for site outages of longer duration.
This site is a celebration of the natural rights endowed to humans by our Creator as well as those enshrined in the Bill of Rights adopted in the founding documents of the United States of America. Within the limits of law, how we exercise these rights is part of the freedom of our discussion.
Fellow tree dweller Wheatie gave us some good reminders on the basics of civility in political discourse:
No food fights.
No running with scissors.
If you bring snacks, bring enough for everyone.
And Auntie DePat's requests:
If you see something has not been posted, do us all a favor, and post it. Please, do not complain that it has not been done yet.
The scroll wheel on your mouse can be your friend. As mature adults, please use it here in the same manner you would in avoiding online porn.
Thank you so much for any and all attention to such details. It is GREATLY appreciated by more than one party here.
__________________________________________________
2 MACCABEES 6:18-31
18Eleazar, one of the scribes in high position, a man now advanced in age and of noble presence, was being forced to open his mouth to eat swine's flesh. 19But he, welcoming death with honor rather than life with pollution, went up to the rack of his own accord, spitting out the flesh, 20as men ought to go who have the courage to refuse things that it is not right to taste, even for the natural love of life. 21Those who were in charge of that unlawful sacrifice took the man aside, because of their long acquaintance with him, and privately urged him to bring meat of his own providing, proper for him to use, and pretend that he was eating the flesh of the sacrificial meal which had been commanded by the king, 22so that by doing this he might be saved from death, and be treated kindly on account of his old friendship with them. 23But making a high resolve, worthy of his years and the dignity of his old age and the gray hairs which he had reached with distinction and his excellent life even from childhood, and moreover according to the holy God-given law, he declared himself quickly, telling them to send him to Hades. 24"Such pretense is not worthy of our time of life," he said, "lest many of the young should suppose that Eleazar in his ninetieth year has gone over to an alien religion, 25and through my pretense, for the sake of living a brief moment longer, they should be led astray because of me, while I defile and disgrace my old age. 26For even if for the present I should avoid the punishment of men, yet whether I live or die I shall not escape the hands of the Almighty. 27Therefore, by manfully giving up my life now, I will show myself worthy of my old age 28and leave to the young a noble example of how to die a good death willingly and nobly for the revered and holy laws." When he had said this, he went at once to the rack. 29And those who a little before had acted toward him with good will now changed to ill will, because the words he had uttered were in their opinion sheer madness. 30When he was about to die under the blows, he groaned aloud and said: "It is clear to the Lord in his holy knowledge that, though I might have been saved from death, I am enduring terrible sufferings in my body under this beating, but in my soul I am glad to suffer these things because I fear him." 31So in this way he died, leaving in his death an example of nobility and a memorial of courage, not only to the young but to the great body of his nation.
PSALMS 3:2-7
1O LORD, how many are my foes! Many are rising against me; 2many are saying of me, there is no help for him in God. [Selah] 3But thou, O LORD, art a shield about me, my glory, and the lifter of my head. 4I cry aloud to the LORD, and he answers me from his holy hill. [Selah] 5I lie down and sleep; I wake again, for the LORD sustains me. 6I am not afraid of ten thousands of people who have set themselves against me round about.
LUKE 19:1-10
1He entered Jericho and was passing through. 2And there was a man named Zacchae'us; he was a chief tax collector, and rich. 3And he sought to see who Jesus was, but could not, on account of the crowd, because he was small of stature. 4So he ran on ahead and climbed up into a sycamore tree to see him, for he was to pass that way. 5And when Jesus came to the place, he looked up and said to him, "Zacchae'us, make haste and come down; for I must stay at your house today." 6So he made haste and came down, and received him joyfully. 7And when they saw it they all murmured, "He has gone in to be the guest of a man who is a sinner." 8And Zacchae'us stood and said to the Lord, "Behold, Lord, the half of my goods I give to the poor; and if I have defrauded any one of anything, I restore it fourfold." 9And Jesus said to him, "Today salvation has come to this house, since he also is a son of Abraham. 10For the Son of man came to seek and to save the lost."
109
Anonymous ID: hHkrVD7x No.148156632
Nov 5 2017 20:06:36 (EST)
Anonymous ID: pqW40Wgk No.148156518
Nov 5 2017 20:05:48 (EST)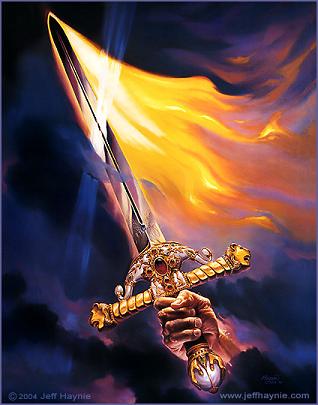 >>148154137
St. Michael the Archangel, defend us in battle. Be our protection against the wickedness and snares of the devil. May God rebuke him, we humbly pray. And do thou, Prince of the Heavenly Hosts, by the power of God, cast down to Hell Satan and all his evil spirits, who prowl about the world seeking the ruin of souls. Amen.
>>148156518
Amen brother.
Q
As always, prayers for the fight against that which seeks to enslave us are welcome. Via con Dios.