One of THE BEST windows into Russia's REAL position on the 2016 election is Vladimir Putin's "NRA spy", Maria Butina.  Yeah, I will admit that I think this gal is smoking hot, in a Euro-floozy, Moscow-to-Washington-to-Tennessee, mail-order mama, "I fell in love at a gun show" way.
But that's not the only reason I love this woman.  Oh, no.  This lovely Cabela's version of Anna Chapman is proof that there are places SO far out of Russian expertise in espionage and disinformation, that any action in them betrays EXACTLY what Putin is up to.
As far as I'm concerned, this woman NAILS DOWN the idea that the Democrats and Russia were colluding to prevent Donald Trump from winning the presidency, and if that failed, to get him removed from office.
I hate to say this – I know it breaks a lot of dreamy bubbles about "fellow nationalist" Putin, including my own – but Putin would rather OWN or ELIMINATE the Trump Presidency than make tough deals with it – what with old asset Hillary and crew so ready to make those EASY DEALS – ya know? – and since OWNING the Trump White House is unlikely if not impossible, ELIMINATING the Trump White House is safer.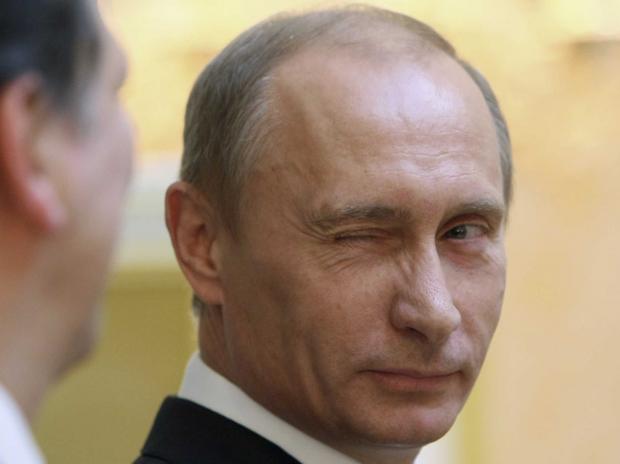 Why this woman is not part of the Mueller probe was a mystery to me at first, but now I get it.  She is the proof that the Russians and the CIA/FBI treason complex – totally separately – had EXACTLY THE SAME OBJECTIVE.  Put Russians next to Donald Trump, so the Democrats could take him out.
 You think Mueller wants anybody seeing that?  Nah.  Not a chance.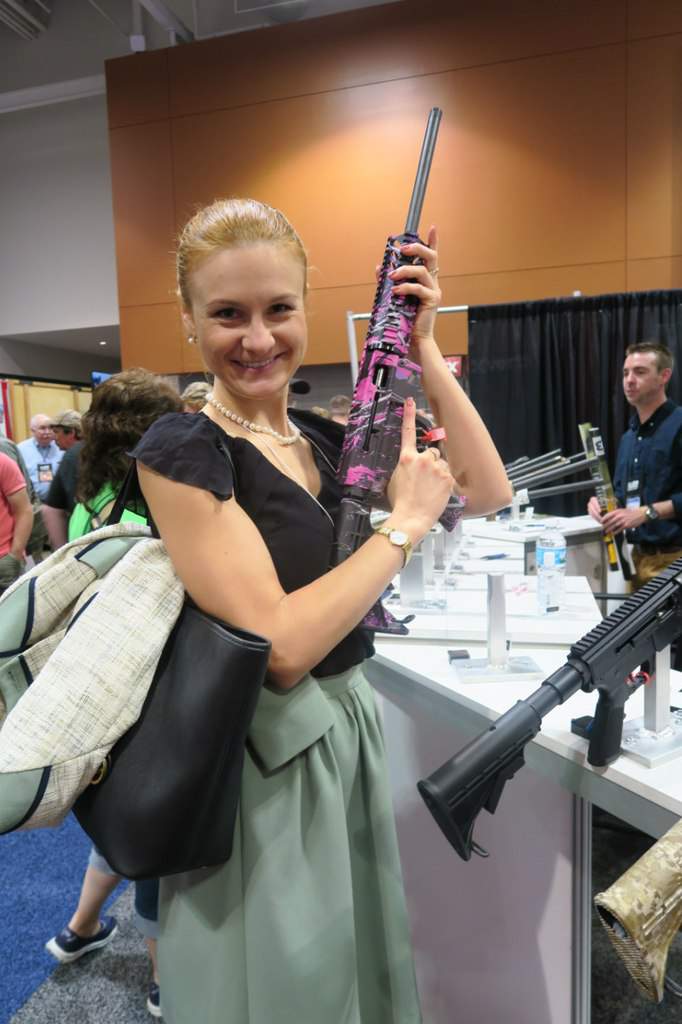 Maria Butina's greatest asset was her AUTHENTICITY.  That is key to understanding why she was so useful.  Because she AUTHENTICALLY wants "gun reform" in Russia – meaning a right to keep and bear firearms – absolutely the opposite position of everybody who has ever held power in Russia since the communist revolution of 1917 – she made a perfect DUPE to send against Trump.
Now – the "party line" of EVERYBODY on this Butina broad is exactly her Russian cover – WHICH SHE ACTUALLY BELIEVED.  That cover story is that she was trying to make cozy contacts with the Trump administration in the interest of furthering everybody's interests.  Presumably, Butina thought that she could advance her cause of gun rights at home, by helping her government get cozy with a gun-friendly administration in America.  Makes sense – right?  Trump wins better relations with Russia, Russia wins better relations with Trump, and gun rights for everybody!  
"Diplomacy!  Hooray!  It's FUN!"
Well, if you believe this story, I would like to sell you shares of Chuck Schumer's garage. 
Seriously, her cover story is just DUMB.  However, I must admit, that thanks to decades of FAKE NEWS, most Americans are sheep ready to be fleeced.
Why would Russia settle for a wee bit of GUN-FRIENDLY with Donald Trump – knowing the Russians don't even LIKE guns – when they can TAINT Trump – and then OWN him or REMOVE him by those exact same contacts?
Vladimir Putin is many things, but he is NOT stupid.  The Russians were not sending this woman into the NRA for any good reason.  And you would be very smart to assume it is the WORST reasons – to BRING DOWN Trump, BRING DOWN the NRA, BRING DOWN the Second Amendment, and BRING DOWN our current state of Freedom in the United States.  None of which Maria Butina had any idea about, because she's the PERFECT DUPE.
---
Before we get to the deep reasons of WHY Putin would do these things, we need to reflect on the fact that the fall of the Iron Curtain did NOT put power back in the hands of the PEOPLE of Russia.  I'm not saying it SHOULD – that is THEIR BUSINESS.  Russia is not the United States.  But the fact that perestroika DID NOT fully return power to the people, shows the kind of government we are dealing with, when we deal with Putin.
If you have any doubts about Putin's ideas on gun control, recall how he blamed the recent mass shooting in Crimea on American attitudes toward guns.
Mass shooting in Crimea?  What?  You didn't hear about that? Then read up….
https://dailycaller.com/2018/10/18/putin-globalization-us-shootings-crimea/
Searches on this incident (e.g., "mass shooting Crimea") betray a curiously lower American press interest than one might normally expect for 20 dead and 70 wounded.
Typically, our stupid fake news media knee-jerks on all shootings according to prior rules of "the narrative".  Depending on who does the shooting, it MAY be reported heavily, or it may not.  It MAY be blamed on the gun, or it may not.  It MAY be blamed on mental illness, or it may not.   However, in this case, there was really no precedent for a shooting in Putin's Russia, much less in "stolen" Crimea. And worst of all, Putin sounded suspiciously like a Democrat, and definitely NOT like Trump.
In fact, Putin's blamecasting toward America pissed me off so much, I fired back in anger on Twitter.  One does not ride on a legacy of Soviet-engineered cultural degradation in America, complete with a secret plan to gin up mass shootings here, and then blame the BLOW-BACK on America.  The SOVIET UNION was fully responsible for foisting mass shooters on the world, and THEIR Marxist clap-trap – still being leveraged by Putin through Soviet products like Obama – is precisely where the blame resides.
The foreign press picked up the story, but the American leftist fake news media generally did not.  The American CONSERVATIVE media picked it up from foreign sources.  Note that this is something Hillary Clinton cited as part of her "vast right wing conspiracy" accusation – that the FOREIGN PRESS was used by the American conservative press to get around "good" gatekeepers here in the U.S.  "OH NOES!  So sinister, going around the gatekeepers!"
I was watching this shooting closely to see how Putin would react.  Here is why.
I was clued into Russia's curiously continued communist attitude toward RKBA during the aftermath of Sandy Hook, when I noticed Russian attempts to personally influence me on gun control at that malleable moment.  It's amazing when people make little mistakes like being too obvious.  It seemed strange at the time, that "now capitalist" Russia would even BOTHER working the old KGB position, but I filed it away to be explained later.  I can thank Maria Butina for helping do just that.
So what is Maria Butina up to now?
I really urge you to read the article, because it clears up EVERYTHING about this woman, and why she was here. Here is the link again, direct to the Daily Caller.
I want to draw your attention to several points.
There is a very convenient gag order on the case
Butina's case is NOT part of the Mueller prosecution – rather incredibly
Butina TRIED – at the behest of her Soviet Russian handlers – to set up Russian contacts with TRUMP OFFICIALS
Butina TRIED – and to some extent succeeded – to infiltrate one of the strongest defenders of gun rights in America, while maintaining contacts with Russian intelligence
The prosecutor is Jessie K. Liu, who was part of the Trump transition team

Trump likes her
Looks like a Bushie
Harvard and Yale grad
Husband is Yale grad
Just sayin'
Background looks relatively clean, but so did Lovely Loretta Lynch's
Bottom line – not expecting a massive bust of Democrats here
Spidey senses remain tuned and won't shut off
Anti-Trump probably wants this case gone as bad as the Dems do
My prediction – based on my writing this article and having repeatedly outed Butina as part of the Democrat-Russian plot to taint POTUS – is that DOJ is going to "make a deal" and kick Maria Butina out of the United States PRONTO, just like they helped skedaddle those lovely Russian neighbors of Nikolas Cruz in idyllic Broward County, back to Moscow for good.
Nothing to see here, folks.  Nothing to see.  Trust the Democrats, their pet RINOs, and the NeverTrump anti-dupes.  There's nothing to see.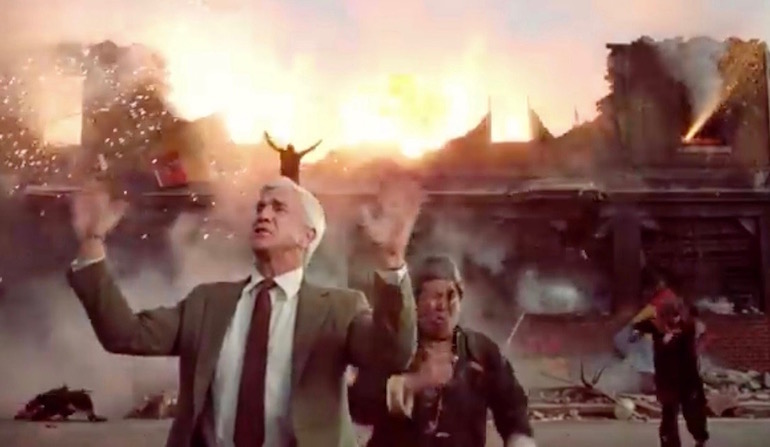 So what is the greater significance of this?
It is a waypoint – a piece of the puzzle – a CLUE to a much bigger thing.
Are you starting to put the pieces together?  I hope so.
Stay tuned.  More dots are coming.
W