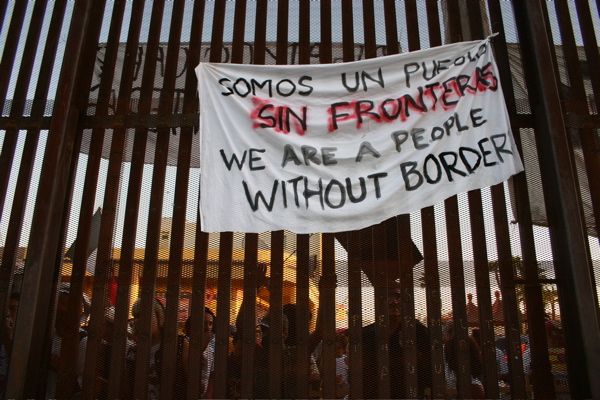 TL;DR:
If you want to end the crisis at not just OUR border, but ALL borders, don't just fight the THEORY of Cloward and Piven – fight the PRACTICE of Chicago Marxists Coleman and Lozano. It is time to bring the TRUMP DOCTRINE of ASSIGNED RESPONSIBILITY to CHICAGO, and then to THE WORLD.
---
Long Version:
Let's talk about Glenn Beck. Yes – THAT Glenn Beck.
Yes, the intermittently lucid Glenn Beck who was against Donald Trump before he was for Donald Trump.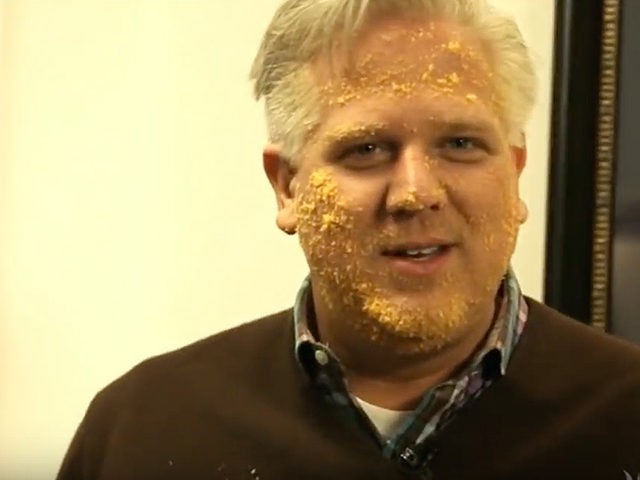 You may know him as "Cheeto-Face".
I have to say – for a man who has unearthed SO MUCH amazing information about communist subversion, Glenn Beck understands almost nothing – PERSONALLY – about how to fight off communist discreditation. The man may be a great theoretician, but in PRACTICE he has the "situational awareness" of a toddler.
And that is exactly where I am going with this post – THEORY and PRACTICE.
---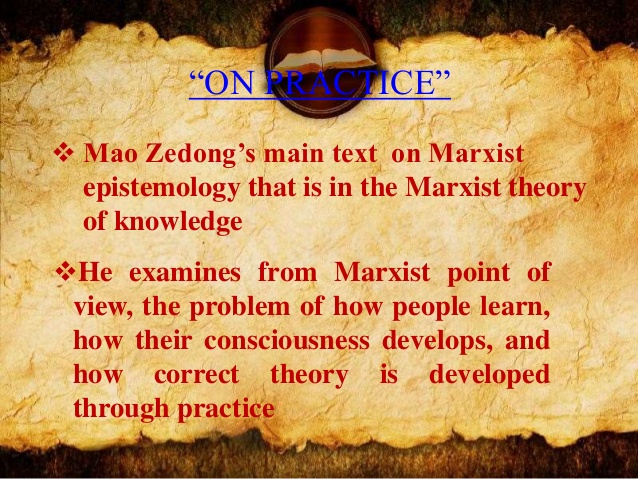 One of the best parts of a "liberal arts education" – back when African Revolutionary Basket-Weaving As A Response To White Nationalism was a JOKE on campus, and not what might appear to be an actual CLASS, is that libertarian science-loving students like me were forced to read everything from The Bible to Mao Tse-Tung – as he was called back then.
Without getting distracted by what has happened to education on campus, let me talk about that little reading of CHAIRMAN MAO that I was forced to endure. Seriously, it was one of the best things I was ever forced to read. Dry as a bone, shockingly bureaucratic next to more "fun" authors, and absolutely the opposite of "rabble-rousing", Mao's essential work On Practice seemed very far from dangerous. Indeed, it advocated for exactly what I was learning in science – the virtue of empiricism and the importance of the feedback loop of REALITY to change THEORY. It wasn't terribly profound – perhaps because I already loved BOTH the chalkboard and the laboratory – but it MADE SENSE.
Why is this important? – You might ask.
Back to GLENN BECK.
This YouTube video by Glenn Beck is ESSENTIAL STUFF. Don't watch it YET – come back to it after I discuss it a bit more.
Glenn Beck, in one of his more LUCID moments, MANY years ago, taught me about Cloward-Piven theory – one of the most profoundly useful concepts in understanding and FIGHTING the strategies of modern communism.
Cloward-Piven is actually a very simple bad idea about intentionally cascading socialist failure of social support networks as a way of achieving socialist revolution. It's a truly diabolical idea – it's like saying "create rust to create more rust faster, until the part breaks".
Um – yeah. Sounds like a plan. Maybe in VENEZUELA.
The idea – in one simple form – is to encourage over-reliance and over-enrollment in the social support programs of the Western welfare state, to make the welfare state stop working, so that eventually there is the massive level of CHAOS needed for real, Soviet, Maoist, hard-core, socialist take-over. It's basically a way of "leaning in" to COMMUNISM.
You know – like VENEZUELA.
Now – here is where things get interesting.
Just like in good, honest science, the BAD SCIENCE of scientific socialism (which is what they sometimes call it) was able to learn – by kangaroo trial and bloody error – that the FEEDBACK LOOP of observing practice helped to guide NEW THEORY to continuously improve practice. This is Mao stating a rather obvious recursive correction to dopey, sad, millions-of-bodies-to-burn socialism, but in a way that was both cunningly specific and convincing to his fellow communists.
NOW – what Glenn Beck has demonstrated with his new video (and THANK YOU, Gail Combs, for bringing it to my attention) – is NOT ONLY that Glenn is LUCID AGAIN, but that he is ON THE MONEY as to where we need to be fighting. This is his Cloward-Piven warning again, but with LESS TIME TO ACT.
EVERY AMERICAN who cares about the future of this country needs to watch this Glenn Beck video.
You will get MANY great ideas out of this video. Here are just some of them.
the "immigration crisis" is the brainchild of Chicago communists
Soros money is behind this stuff ONCE AGAIN
Beck predicted where we are now – pay attention to the other details of his predictions
this is a WORLD-WIDE problem – "THEY" are using it everywhere to destroy national government as a concept

United States
Britain
Europe
Asia

the United Nations is heavily involved
a lot more – just watch the video
There are THOUSANDS of jumping-off points for me that Beck is showing us here.
The idea that a global crisis is coming through the commie bottleneck of Chicago is PROFOUND. But the fact is, the globalist socialists are "cascading failure" through migration almost everywhere around the planet that we look.
International cascading of failure through migration is a HUGE advance in the PRACTICE of Cloward-Piven over the original THEORY. They are using the "cheap solution" in one country (let our problems go) to destabilize another. And they are using ISLAM and the UN as co-conspirators very, very, very smartly.
Once you see that national short-term self-interest is made inherently mutually contradictory among nations through allowing emigration as a "fix" (see Mao's book "On Contradiction"), then you see the immediate "set-up" for the "Global Compact for Migration", which then serves to offer up "global control" as the solution to a problem caused by Communist fire-starting.
SMART and EVIL.
Note that the alleged "solution" [with a lovely Islamic star logo, too] is even worded "for" migration, because the same people allegedly offering to "control" migration cannot even dare to say ONE unkind word AGAINST it. AND – very important – it is absolutely clear to me that this "solution" has no intention of solving the problem, which was in large part foisted on the world by the very same people who allege to offer a fix.
SO – like I said – you MUST see this video.
And where does that lead us? Back to SUNDANCE.
---
Some people like to call what Trump does, to make people live up to their responsibilities, a kind of "Alinsky" technique – specifically Rule #4 of "Rules for Radicals".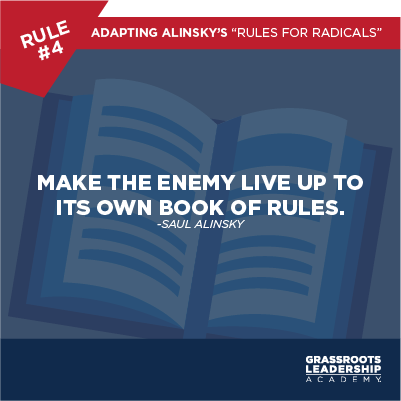 However, the exact same thing could just as easily be framed as an Old Testament biblical lesson about taking responsibility, and making sure that OTHERS do, too. I prefer the latter. Trump is getting SOLOMON on their asses, and it FEELS GOOD, MAN.
SO – my fix is simple. We need to start putting MEGATONS OF SUNLIGHT on the COCKROACHES who are causing the problems. And if that sunlight penetrates deeply, it is going to penetrate inside religious communities.
Now – before I talk about various coreligionists and other Bullwinkle-minded do-gooders who enable the migration nuttiness, we have to deal with the term "useful idiots".

Christ himself instructed us not to call people idiots, even when they are. As this leaves us in a bit of a quandary with regard to the classic communist term "useful idiots", we need a quality substitute. Therefore, I will use the term "lovable chumps", which the reader is instructed to equate with the proper communist term "useful idiots".

Wolf Moon, occasional lovable chump
Back to sunlight. We need sunlight on both the NASTY hardcore atheistic communists orbiting around and infiltrating the religious communities, as well as the NICEY-NICE communist useful idiot lovable chump collaborators inside the religious communities. We have to use SUNLIGHT THERAPY on the entire infection.
NO SMASHING OF COCKROACHES ALLOWED.
I want to be crystal clear about that. No violence. This is a PACIFIST EFFORT.
Pacifists against pacifists. Kinda like KRAKEN against KRAKEN. If you know the awesome bad movie to which I refer.
I happen to have multiple religious affiliations that are under a fascinating variety of "migrant-crazy" delusions. I see this stuff not only from the outside, but from the INSIDE. These migrant-crazy religious lunatics are kind, good-hearted, loving people – brothers and sisters – but they are easily FLEECED by true communists, both inside and outside their religious institutions. They are, quite literally, useful idiots chumps. They are very lovable idiots chumps, but they are idiots chumps all the same. And in many cases they are SMART DUMB USEFUL IDIOTS CHUMPS, if that makes any sense.
Kinda like that crafty toddler who figures out how to get a modern car into neutral.
It's time for us to take the car keys and gently but firmly say "You can't roll over your brothers and sisters in the driveway playing LET'S DRIVE MOMMY'S CAR."
We have to get this planet back into PARK on migration.
---
NOW, just because we are trying to STOP bad stuff, doesn't mean bad stuff won't happen, as we shed light on the communists behind this stuff. But it won't be US doing it. It will be THEM.
We are dealing with COMMUNISTS, and these people are notorious for setting up and carrying out false flags. The people at the very center of this crisis – who have been pointed out so kindly by Glenn Beck – are THEMSELVES Marxists. They may or may not be of the self-hoaxing variety, but trust me – they have FRIENDS and ALLIES who are. Just think of third-generation red diaper hoaxer Jussie Smollett and Chicago, and you know what we are dealing with.
And the Jussie hoaxers are just the beginning. Add the murderous KGB-CIA Clowns, and our next VEGAS, SANDY HOOK, CHARLESTON, CHARLOTTESVILLE or PARKLAND will likely be of the "immigrant" variety. I'm just warning you now.
I would be remiss if I didn't let you know that I have detected real Clown and Five Eyes activity in the "migrant crazy" religious community. I believe they are fighting dirty, too.
And then there is THIS – which likely has a lot of bearing on the LAS VEGAS MURDERS.
Are you with me? Good. If we are going to CONFRONT the useful idiots lovable chumps, we need to be as CLEAN as they are. But THINGS COULD STILL GET ROUGH. I anticipate some long nights deconstructing and debunking false flags.
The commies are THIS | CLOSE to getting what they want.
Yeah, maybe so. But WE have something they don't.
DISCERNMENT. Discernment that is a GIFT from GOD.
Let's use it.
W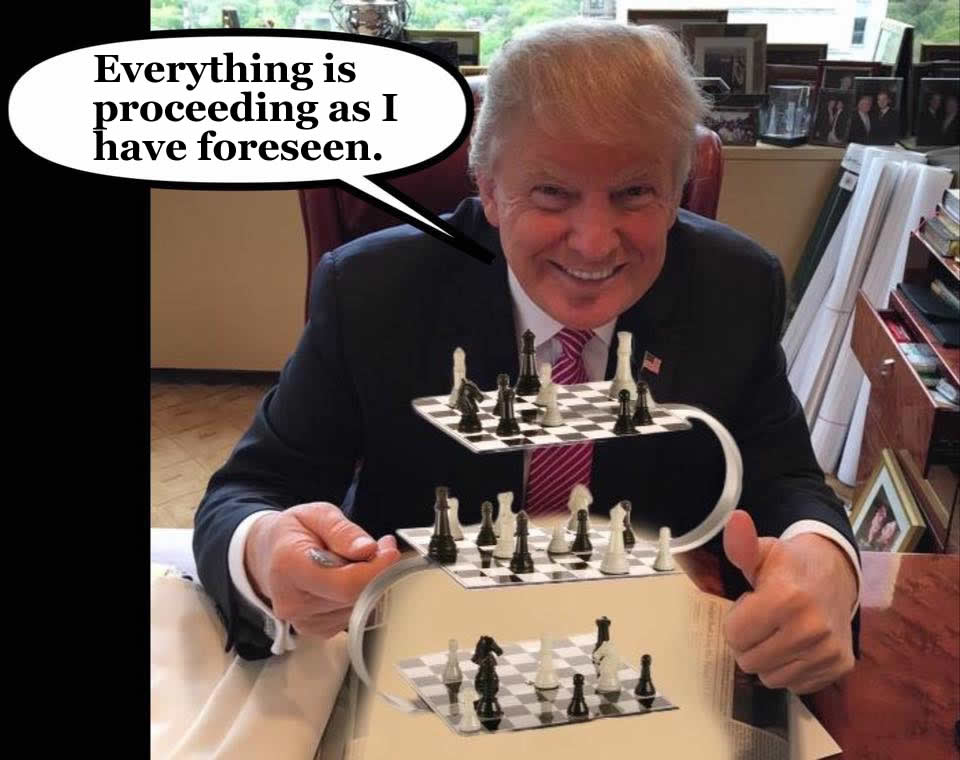 UPDATE
I wrote this post a few weeks ago and put it on hold. I am choosing to finally post it NOW, because I have just noticed, thanks to a comment by our own FLEP, that our VSGPOTUS is launching an ingenious action against the agendas of Cloward-Piven and Coleman-Lozano.
Check it out! -W
SMART. One might even call it Very Stable Genius. 😎