This [(10*Q) + 7]TH of AUGUST FRIDAY where Q = 0 open thread is OPEN – VERY OPEN – a place for everybody to post whatever they feel they would like to tell the White Hats, and the rest of the MAGA / KAG! / KMAG world (KMAG being a bit of both MAGA and KAG!).
---
---
You can say what you want, comment on what other people said, and so on.
Free Speech is practiced here. ENJOY IT. Use it or lose it.
Keep it SOMEWHAT civil. They tried to FORCE fake Orwellian civility on us. In response, we CHOOSE true civility to defend our precious FREEDOM from THEM.
Our rules began with the civility of the Old Treehouse, later to become the Wolverinian Empire, and one might say that we have RESTORED THE OLD REPUBLIC – the early high-interaction model of the Treehouse – except of course that Q discussion is not only allowed but encouraged, and speech is considerably freer in other ways. Please feel free to argue and disagree with the board owner, as nicely as possible.
Please also consider the Important Guidelines, outlined here in the OLD January 1st , 2019 open thread. Let's not give the odious Internet Censors a reason to shut down this precious haven.
---
SPEAK THE FIVE WORDS BOLDLY TO OUR PRESIDENT!
"I AM PRAYING FOR YOU!"
---
AND WHAT TIME IS IT?
TIME TO….
DRAIN THE SWAMP
Our movement

Is about replacing

A failed

And CORRUPT

Political establishment

With a new government controlled

By you, the American People.

Candidate Donald J. Trump
---
Also remember Wheatie's Rules:
No food fights.
No running with scissors.
If you bring snacks, bring enough for everyone.
---
ObamaGate News
Let's start here. A tough one to swallow.
UNTOUCHABLE SUBJECTS. FEARLESS, NONPARTISAN REPORTING.
READ (NEW): Attkisson v. Rosenstein for government computer intrusions
DATED: AUGUST 3, 2020 BY SHARYL ATTKISSON

The following is an excerpt from the brief being filed today in Maryland state court in Attkisson v. Rosenstein and others for the government computer intrusions.
Plaintiff Sharyl Attkisson, an award-winning journalist—along with her husband and child—have tried for years to pursue their significant and credible claims of illegal government surveillance, but the U.S. Government has stonewalled them at every turn. Yet, despite the Government's repeated efforts to obfuscate and delay, the Attkissons detailed in their Complaint:
Expert forensic computer analysis of the Attkissons' computers, revealing that an unauthorized entity or entities gained remote access to the Attkissons' computers for a prolonged period, and that one of the pathways by which the intrusions occurred were IP addresses controlled by the U.S. Government.
Confirmation, via testimony, that the U.S. Government controlled the IP addresses identified in the Attkissions' computers.
The degree to which senior figures in the Department of Justice were concerned about, and took steps to block, Sharyl Attkisson's reporting, as well as her use of confidential governmental sources;
Many documented instances of abnormal, otherwise unexplained behavior of the Attkissons' computer systems and devices.
But then it gets interesting…..
Plaintiffs' investigator has interviewed Ryan White, a Government whistleblower (and named Defendant). During this interview, White made the following significant assertions:
White worked with defendants Sean Bridges (who was then a Secret Service agent) and the FBI's Shawn Henry in Baltimore and reported directly to defendant Rod Rosenstein.
White and Agent Bridges were ordered to conduct various clandestine operations involving hacking computer systems, servers, emails, and phones.
White and Agent Bridges were directly involved in the illegal surveillance of the Attkissons' computers and the exfiltration of data.
The rogue order to target the Attkissons came directly from Agent Henry and Rosenstein.
Later, Agent Bridges and another federal agent were convicted of corrupt acts for their involvement in the Government's notorious Silk Road Task Force, also based in Baltimore, in which corruption by federal agents was uncovered, resulting in the convictions of Bridges and another federal agent.
READ MORE AT THE LINK: https://sharylattkisson.com/2020/08/read-new-attkisson-v-rosenstein-for-government-computer-intrusions/
As far as I can tell, the surveillance of journalists at that point (2009-2012) was coming from Obama and ERIC HOLDER. So if Rosey was working Holder's game under Obama, this fits in perfectly with everything I know about DOJ intentions and actions during the first 2 years of the Trump White House, when Rosey and Holder's lieutenant Tashina Gauhar were running the show.
Rosey sure looks like a black hat to me. But I'm listening. If Rosey was an informant, then WHO was he informing under Obama and Mueller, as Mueller was clearly allowing spying on Attkisson, and planting of incriminating documents on her laptop?
But let's move on, since Rosey's guilt or innocence may be reflected in any upcoming indictments…..
---
Sally Yates, covered HERE:
……was a big deal. It seemed like she almost got away clean. BUT WAIT – THERE'S MOAR….. courtesy of Sundance…..
Trump's tweet on the getaway is wonderful. Sundance clearly SAVED it, lest it disappear. Or DID IT ALREADY? I cannot find it.
ANYWHO – indictments are very likely coming SOON.
"Be prepared."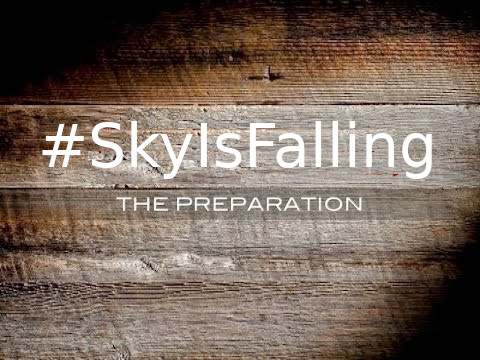 ---
HCQ News
Let's start here:
This is the "Henry Ford study". It basically shows HCQ cutting the death rate in half.
But those numbers get BIGGER.
Scientifically, this is exactly where I was when Didier Raoult (or Raoult Didier – whatever his name is) published his first "pay dirt" data with demonstrable dose-related antiviral activity in ALL test subjects. His numbers can be off by a factor of 50%, and it's still huge and can't be explained away as anything but SOME kind of real effect.
Numbers like these are either massive fraud or pay dirt. And they could be real nuggets. With a solid, known antiviral explanation, it's almost certainly REAL.
Now – let's take a look at a country a bit off the commonly argued map. You don't hear a lot about COVID-19 in Turkey. Here's why.
I had to comment and retweet!
The situation isn't done in Turkey – they are teetering very close to lockdowns. Turkey is trying the same thing as Trump – avoiding lockdowns. A lot of information on how hard that has been, in this article.
LINK: https://www.msn.com/en-us/news/world/update-1-turkey-s-covid-19-cases-up-over-1-000-in-severe-rebound/ar-BB17z1u0
Scott Adams found Turkey's claimed near-100% effectiveness of contact tracing a bit unbelievable, and I have to agree – it's not easy to either prove or disprove such a claim, but in a country like Turkey, it should be nearly impossible to contact everybody catching the disease.
NEVERTHELESS, those people who DO get caught by contact tracing ARE very likely to live, if they are getting HCQ as early as possible. See how that works? The more the tracers catch, the more contacts they find, the more contacted contacts are WAITING FOR SYMPTOMS with their HCQ in hand, and the more likely the HCQ is going to work. Clearly, [HCQ + contact tracing] makes sense. BUT here is the deal. People have to TRUST the government behind it.
Not exactly easy in New York.
Moving on, HERE is the biggie. I call it the "LancetGate Effect".
LINK: https://pjmedia.com/news-and-politics/stacey-lennox/2020/07/15/media-should-do-a-mea-culpa-as-french-analysis-offers-a-stunning-observation-about-hydroxychloroquine-use-n643181
…..and here is the original article…..
LINK: http://www.francesoir.fr/societe-sante/covid-19-hydroxychloroquine-works-irrefutable-proof
Banning HCQ in Switzerland left a FOOTPRINT in the data. I would argue that there is half a footprint in FRANCE, too…..
This evidence is extremely convincing, and is blowing people away.
This data EVEN got the attention of microbiologist Steven Hatfill, who wrote a GREAT piece defending HCQ.
An Effective COVID Treatment the Media Continues to Besmirch
LINK: https://www.realclearpolitics.com/articles/2020/08/04/an_effective_covid_treatment_the_media_continues_to_besmirch_143875.html
Yes, that would be THE Steven Hatfill, falsely accused by Mueller in the 2001 anthrax attacks.
BUT WAIT – THERE'S MOAR.
Peter Navarro – THE KILLER – tweeted the article.
And then I introduced HIM to something even more shocking.
There was a LancetGate Effect in The United States.
Now – I'm not going to show you this – you have to dig to find – but in the wake of my comments, Daughn came in for an assist, and we were then both engaged by HCQ opponents. One kept emphasizing that FDA head Hahn, who was in charge when the EUA was rescinded, is a Trump appointee – like this was going to bother me somehow.
NO. TRUTH IS TRUTH.
I thought this was clearly an attempt to generate "Alinsky fears" – specifically POLITICS BEFORE SCIENCE, because it might hurt Trump or Hahn, as a way of shutting me up.
NONSENSE!
Hahn, as I tried to explain, has his own mind. I LIKE THAT. It's like the way things used to be. I believe that Trump hired him because Hahn is a strong believer in FAST TRACKING new drugs, like Trump is. A believer in TRUMP TIME. Hahn's opinion on HCQ, wrong as it turns out to be, is secondary. This is WAR, people make mistakes, people die. Generals and Colonels live with this horrible responsibility, and WE SOLDIERS SUPPORT THEM.
BUCK UP, WORLD. We do our best, we trust in God, but we do NOT lie and cover up when we understand error. People have been all over the place on HCQ, but when the chips come in STRONGLY that it works, and even more so that banning it is a PROVABLE mistake, we have to consider CHANGING COURSE.
One way to do that would be to listen to Dr. Zelenko and have a NEW EUA (Emergency Use Authorization) for HCQ – this time without Rick Bright's toxic "hospitals only" poison pill attached.
YES! We can RECOVER from the LancetGate blunder by doing what Zelenko suggests.
BUT WAIT – THERE'S MOAR.
---
HCQ Insights
One way to make Zelenko's new EUA actually happen would be to INCLUDE NEW DRUGS – albeit handled DIFFERENTLY from HCQ, as part of the EUA.
I call this the "EUA EUA".
"Early Use of Antivirals Emergency Use Authorization"
The way this would work is to grant flexibility to doctors WORKING WITH pharmaceutical companies and state governments to try new antivirals early in the disease process upon confirmed diagnosis. HCQ is well-tested, and as the "standard of this EUA", it becomes the GOLD STANDARD of safety and efficacy for other newer drugs to beat, using whatever delivery tricks and codrugs make these other drugs work best. Those drugs need every advantage we can find for them, just like South Korea (zinc), Didier Rauout (azithromycin), and Zelenko (zinc + azithromycin, very early) found for HCQ.
One of my rationales here is that we can reduce or even remove toxicity from the equation by low-dosing a lot of these drugs, since EARLY use can mean less drug needed for the more toxic ones. In some ways, what I am doing here is learning from sabotage studies of HCQ, which used massive and toxic doses LATE. We are doing the opposite – trying to "help" alternatives to HCQ by giving THEM access to patients at the same time when HCQ works best. Some – maybe even most patients may still opt for HCQ, but others may welcome new drugs like EIDD-2801 and RLF-100, the latter of which may prove to be effective not just late, but early as well.
The point is, get EVERYBODY early, so we remove the incentive to let patients deteriorate, which is now "imposed" on drugs which need desperate patients for "right to try". The EUA, in essence, would EXPAND right to try to early or even asymptomatic patients – not just patients at death's door.
The EUA EUA *removes* any incentive to delay treatment, or to bash HCQ, but at the same time, it doesn't blockade new drugs from access to patients at the time when THEY might be very effective, too, which our current system, weirdly, does.
WIN, WIN, WIN.
---
NOW – about HCQ alleged toxicity. Here is an AR-15 of logic to take down trolls.
It's important to address the cardiac toxicity issue head on, because that "problem" is really a deflection by people who "pretend not to know" how minor the problem really is, ESPECIALLY compared to LIVES SAVED.
This is JUST AS TRUE as it was with MALARIA.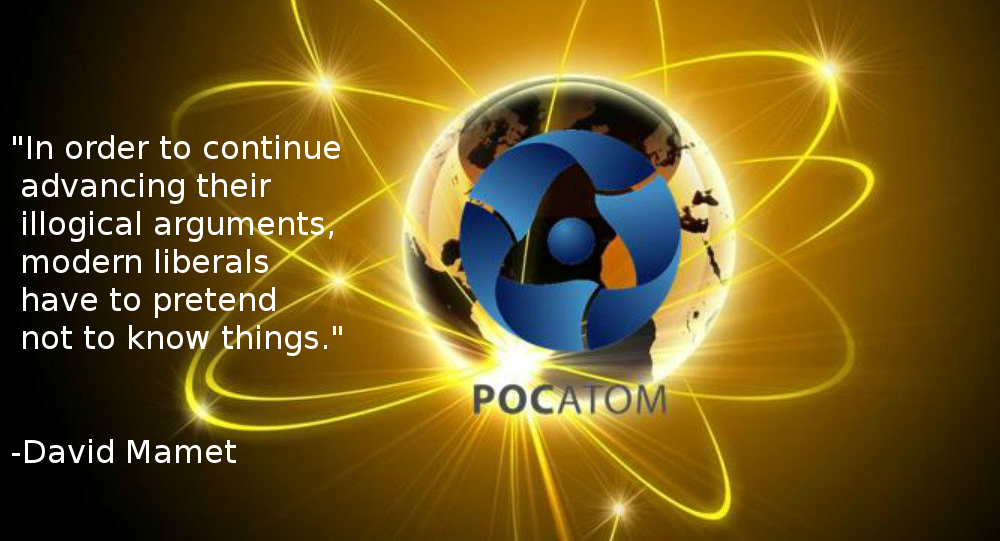 Yup. MAMET PRINCIPLE. And behind that – AUBERGINE'S RAZOR.
---
Now – here is one reason I think that NON-VACCINATION AND TREATMENT is an important option.
One of the primary reasons to use HCQ instead of a vaccine, is the likelihood that coronavirus vaccines will cause immune overreaction TO infection by the disease, instead of actual protection FROM infection.
This is a nice article which introduces you to Dr. Peter Hotez, vaccine maker, vaccine advocate, but also vaccine truth-teller on immune enhancement. Hotez is somebody very difficult for the MSM to downplay and crush. At least, SO FAR.
Scientists were close to a coronavirus vaccine years ago. Then the money dried up.
"We just could not generate much interest," a researcher said of the difficulty in getting funding to test the vaccine in humans.
March 5, 2020, 4:30 AM EST / Updated March 8, 2020, 4:23 PM EDT
By Mike Hixenbaugh
LINK: https://www.nbcnews.com/health/health-care/scientists-were-close-coronavirus-vaccine-years-ago-then-money-dried-n1150091
There will be more talk about immune enhancement later. Be prepared. It's a very "sciencey" argument AGAINST mandatory vaccination. It is a much more EFFECTIVE argument than "I don't trust Bill Gates" – even though the latter is a HUGE motivator for most people.
And now THIS.
---
Time To Go To WAR Over Hydroxychloroquine
What are we up against?
Something that runs us over if we DON'T put it down.
Let's look more closely.
We are not "starting a war". We're FIGHTING BACK.
Masks are a huge battle from the socialists who want ANY kind of permanent change, even really stupid ones.
Fighting back will be on all fronts. Some of it will be masks themselves, but others will be technical – TESTING and HCQ are going to be big.
Do not be afraid to put DATA like this in people's faces.
Do not be afraid to ADMIT TRUTHS, because you can TRUST that more truth will come to your rescue.
We are going to WIN, and we are going to win BIGLY.
Take THAT to the Bank, Nancy Pelosi.
W