Cholesterol-lowering success in monkeys using CRISPR gene therapy has scientists hot to trot for human trials
---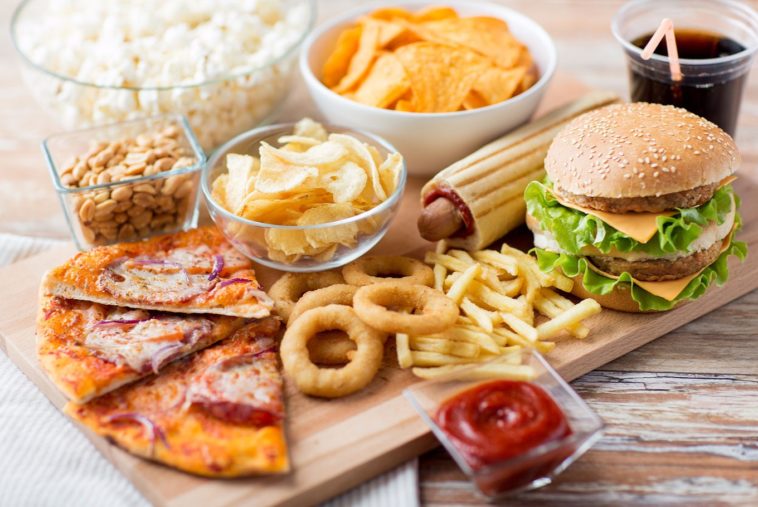 You may not realize it yet, but if you think the phony war over cholesterol ON YOUR PLATE was bad, wait until you see what's coming. The war over cholesterol production IN YOUR GENES is about to ignite.
Yes. YOU are going to be FORCED by your medical insurance to get GENE THERAPY, because they won't want to pay for statins or stents.
Nobody has told you about this stuff, just like nobody told you that human fertility was going to take a hit from a phony Chinese pandemic with a gonad-seeking mRNA vaccine, containing a fertility-decreasing spike protein, and possibly some kind of tracking mechanism, although we're not 100% certain on the last and least damaging of those three – at least not yet.
I CAN tell you that magnets DO NOT stick to COVID swab sites (AS IF!). What I cannot tell you is that you or your children will definitely be able to have children, if you got an mRNA vaccine for COVID-19.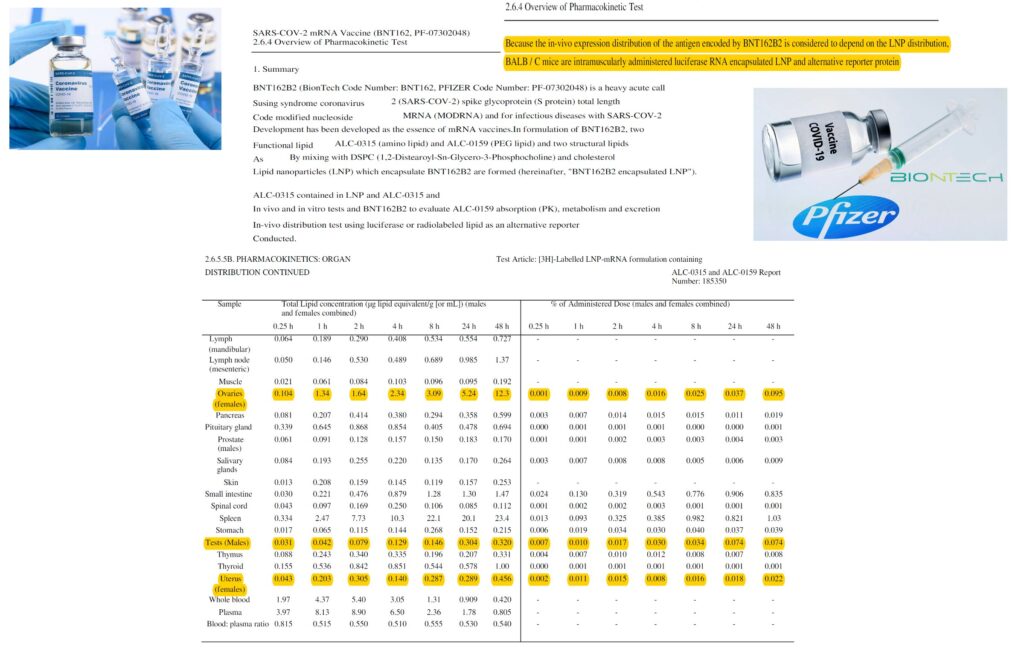 But all THAT is another story. Back to cholesterol.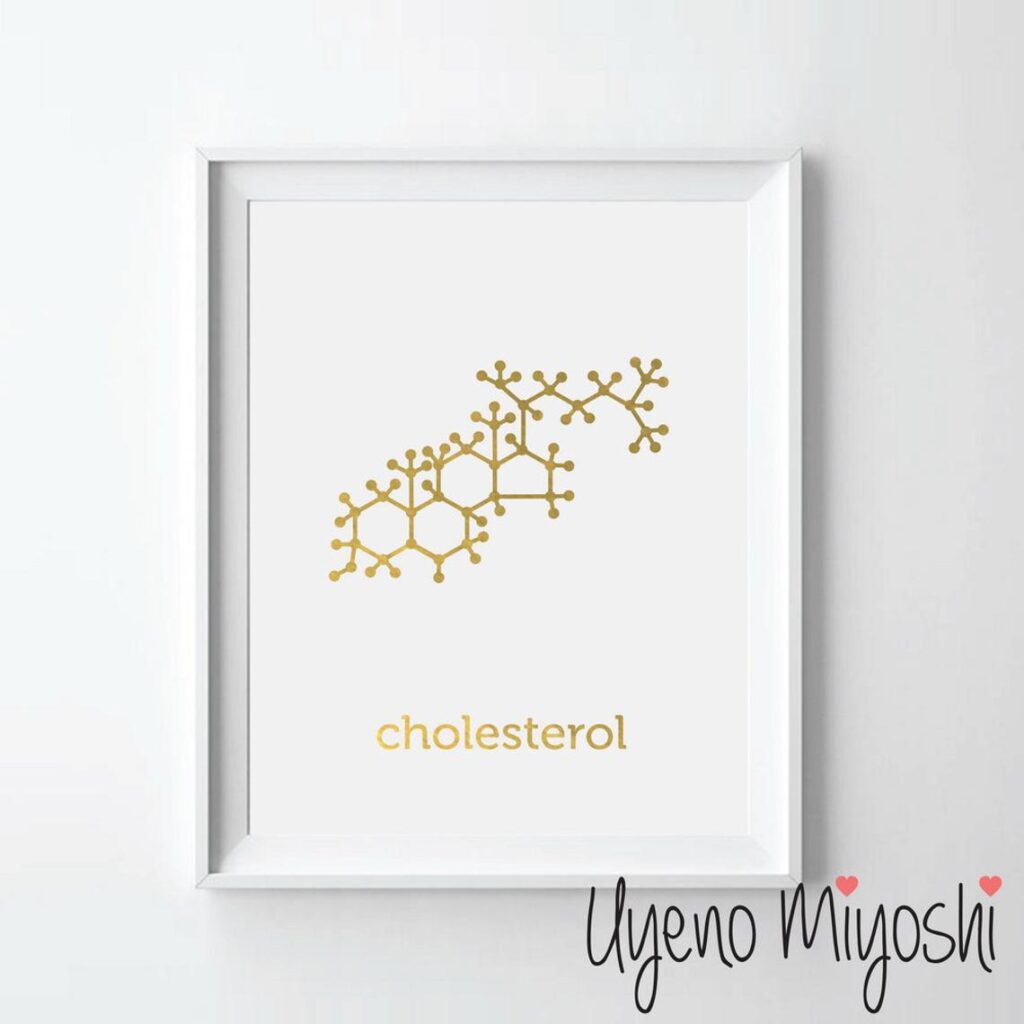 Cholesterol has a beautiful structure, if you have an appreciation for that sort of thing. It's not just a FAT – it's a STEROID. It's a big blob of molecular wood putty that can be used for all kinds of things. The structure is remarkably similar to some of the most potent hormones in our bodies.
Yeah, sometimes there is a lot of SCRAP cholesterol laying around. But look at wood prices now, and realize that – yeah – cholesterol is part of HEALTH and BUILDING STRONG BODIES.
Let's not get into how phony the whole demonization of cholesterol is. THAT is another story. But let me tell you – if there was ever an "unjustified fat shaming", it was the WAR ON CHOLESTEROL.
The point is, we all know how many of us were forced onto a class of drugs called statins to lower our cholesterol levels. These drugs have a variety of serious side effects, including memory loss and dementia.
And yet doctors went along with the MANDATORY nature of doing something about cholesterol. Am I not right? Of course I'm right, and you know it. Your doctor was TRAINED to be all "mandatory" about fixing your cholesterol.
Well, there is going to be something that will eliminate the need for statins.
GENE THERAPY.
Brought to you by globalists, the Bidenistas, the Bidenazis, and the Phony Plannedemic.
Trust me, they KNEW THIS WAS COMING when they released the virus.
They KNEW they would use the "gene therapy" vaccines for the phony villain pandemic.
They KNEW they would go after cholesterol FIRST, because they had already set it all up.
They KNEW all this all along.
And now let me prove it to you.
---
There is an amazing article – excellent reporting – that you need to read. I'm only going to give you PART of it, so that you go see the rest. Or just go there now.
LINK: https://cen.acs.org/pharmaceuticals/gene-therapy/One-time-CRISPR-hit-lowers-cholesterol-monkeys/99/i19
Here is the first part, if you want to stay here and be tempted.
---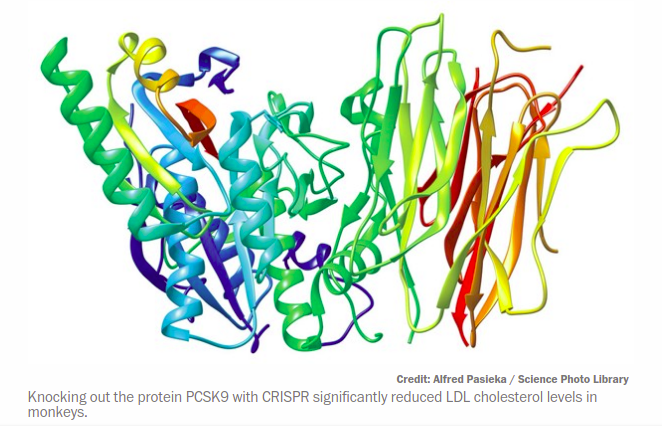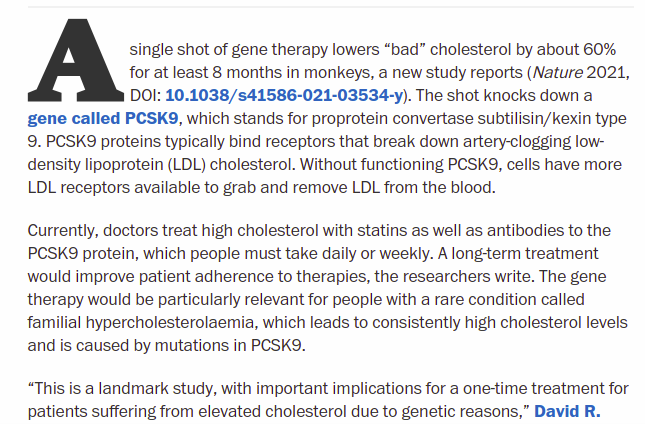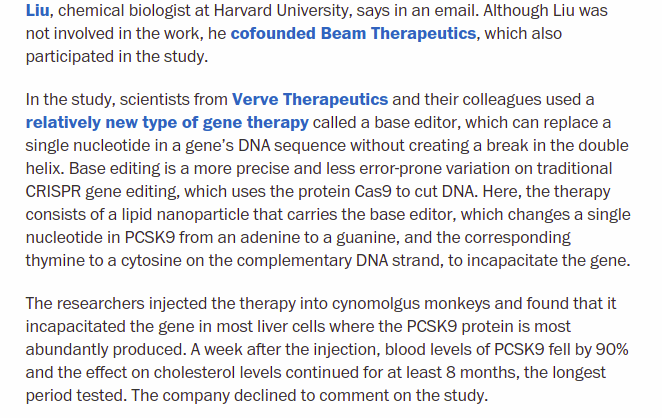 MORE: https://cen.acs.org/pharmaceuticals/gene-therapy/One-time-CRISPR-hit-lowers-cholesterol-monkeys/99/i19
---
NOW – if you want to see whether ANYBODY thinks this might be a bad idea, you have to actually go to the end of the article. But you will also see that there are some of these people who are RARIN' TO GO on gene therapy in humans.
The therapy's efficacy in monkeys shows it is ready to be deployed in people, Urnov says. "At this point, only clinical data will tell us what the real promise of this approach is."
Oh yeah? Not all agree!
Permanently disabling it with CRISPR may therefore have unforeseen effects, he says. "When you do the CRISPR, you're stuck," he says. "What's the antidote?"
Bigger still, is this problem.
THE SAME HORRIFYING ISSUE that was just found with the mRNA vaccines, and I just discussed in the previous post, is mentioned by a critic of the technology in the C&EN article.
So again, I urge you to read the full article, to understand how CLOSE we are to mandated gene therapy.
W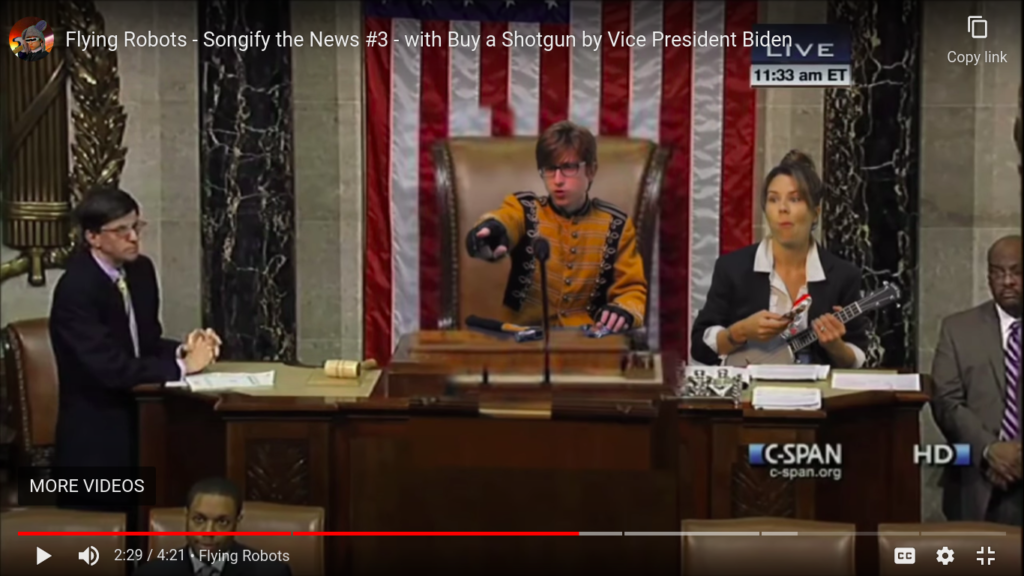 References
Cholesterol Gold Foil Artwork:
https://www.etsy.com/listing/216244142/cholesterol-molecule-gold-foil-print
C&EN article on gene therapy success with monkeys and cholesterol:
https://cen.acs.org/pharmaceuticals/gene-therapy/One-time-CRISPR-hit-lowers-cholesterol-monkeys/99/i19