What we are seeing now, with "woke Generals", political purges in the military, and various "letters of warning" to the current administration and its military collaborators in the Pentagram – whoops – I mean Pentagon – coming from a lot of current and ex-military, is evidence that we are finally talking about the core of the issue.
Does our military have to defend a communist takeover?
Personally, I don't think so. "But that's just my opinion", as they say.
Yup. Your mileage may vary. And I'm at the point where I just don't care. You're either with the commies. Or you're with America.
This cuts to the CORE of why the Bolshevism-defending FBI targeted the "Oathkeepers". That group is the least nebulous and most well-defined group of military and/or law enforcement who LITERALLY hold to the idea of defending the Constitution – based on TRUTH – from communist infiltrators who got into power through LIES and CHEATING.
Nobody wants to talk about what's really going on, but we are almost there.
That poor kid. If only he knew that HE was right and the ENTIRE US MILITARY was wrong.
I've had an entire lifetime to adjust to the treason. I was only in my 20's when I was exposed to stuff that shouldn't have even EXISTED. They tried to make me remove the "loose end" for them, but I refused. Instead, I kept my mouth shut and tried to figure out what the HELL was going on. I still don't know – but I've got a better idea than most.
I would never kill myself over THEIR treason, which I KNOW they will try to make me internalize through MIND-FRACK, but to a young person who wanted to get into the military, and is then made to feel like HE is what's wrong with the mismatch – well, it's easy to see why a person might turn their anger on themselves, instead of realizing that entire systems can become LITERALLY psychotic, because there are people TRYING to MAKE THEM psychotic.
Nope. I've had TIME to figure out who's doing all the lying. And it ain't me.
Every possible trick, force, and betrayal is being used to bring America down.
But some people are standing up.
---
It was my honor to be among the signatories:
https://amgreatness.com/2021/06/25/over-1000-former-military-members-sign-letter-warning-about-wokeness-in-the-military/
Over 1,000 Former Military Members Sign Letter Warning About 'Wokeness' in the Military › American Greatness
Over 1,000 former members of the military have signed a scathing public letter warning that the increased priority placed on "wokeness" in the military is a threat…amgreatness.com
1,776 likes
104 comments
720 reposts
---
Let's take a look at that:
---
Over 1,000 Former Military Members Sign Letter Warning About 'Wokeness' in the Military
By Debra Heine
June 25, 2021
Over 1,000 former members of the military have signed a scathing public letter warning that the increased priority placed on "wokeness" in the military is a threat to the Constitution and the nation's military readiness.
The letter comes after Joint Chiefs of Staff Chairman Mark Milley defended the teaching of critical race theory in the military during a House Armed Services Committee hearing on Wednesday.
Former President Donald Trump blasted Milley as "pathetic" for defending the toxic ideology during an interview Friday morning on Newsmax.
"General Milley – I watched his statements and it was pathetic. I watched the statements of some others – your head of the Navy. It was pathetic," Trump said. "They didn't talk that way when I was around, I can tell you. They didn't talk that way or I would have gotten rid of them in two minutes. In particular Navy and Milley, just sad, pathetic statements," the former president added.
Two military groups—Flag Officers 4 America and the Committee to Support and Defend—have joined forces to warn that the military's embrace of the woke ideology is a major national security issue. LTC Allen West is a member of the Policy Board of the American Constitutional Rights Union's Committee to Support and Defend, and leads its military initiatives.
MORE: https://amgreatness.com/2021/06/25/over-1000-former-military-members-sign-letter-warning-about-wokeness-in-the-military/
STILL MORE: https://theacru.org/2021/06/21/ltc-allen-west-and-hundreds-of-veterans-release-strong-public-letter-warning-of-threats-to-constitutional-values-and-freedom/
---
Now, the FBI has been trying to do a number on patriotic Americans – getting THEM to think THEY are the problem, but I'm sorry – I'm just not buying it.
This is why you need a BULLDOG PATRIOT LAWYER – and not some bullshit Washington Bolshevik pustule excretion like the example which follows.
---
Deprogramming of January 6 Defendants Is Underway
The entire investigation is an attempt to prosecute people based on their beliefs. Those who purge their views and admit their wrongthink will be given mercy. Those who don't will pay dearly.
By Julie Kelly
June 23, 2021
"My lawyer has given me names of books and movies to help me see what life is like for others in our country. I've learned that even though we live in a wonderful country things still need to improve. People of all colors should feel as safe as I do to walk down the street."
That passage is part book report, part white privilege mea culpa submitted to a federal court this month by Anna Morgan-Lloyd, one of the more than 500 Americans arrested for her involvement in the events at the U.S. Capitol on January 6. The 49-year-old grandmother of five from southern Indiana was charged with four counts of trespassing and disorderly conduct even though she walked through an open door and was inside the building for about five minutes. She was ratted out to the FBI by a county worker who saw her January 6 posts on Facebook.
On Wednesday, Lloyd, who has a clean criminal record, pleaded guilty to one count of "parading, demonstrating, or picketing in a Capitol building"—but not before she consented to undergo a reeducation exercise at the urging of her court-appointed lawyer. (Like many January 6 defendants, Lloyd does not have the means to hire a private attorney.)
It's safe to say Heather Shaner, a D.C.-based criminal defense attorney representing a handful of January 6 protesters, does not share the political beliefs of her Capitol clients, which is why she's forcing them to read books and watch movies highlighting dark chapters in U.S. history.
In an interview with Huffington Post, Shaner explained her belief that "this is the most wonderful country in the world, it's been great for all kinds of immigrant groups, except for the fact that it was born of genocide of the Native Americans and the enslavement of people."
Shaner's legal captives are learning the hard way what the government will do when one resists their commands to comply. Not only have their personal lives been shattered, finances depleted, and reputations destroyed by an abusive Justice Department investigation, Shaner's clients must be indoctrinated with leftist propaganda about America's alleged systemic racism.
The purge of the populist mindset is underway, courtesy of the fetid Beltway judicial system and the Joe Biden regime. Judges routinely lecture January 6 defendants about the wrongthink of a "stolen election" while prosecutors openly mock their political beliefs, including home schooling and gun ownership.
"I have had many political and ethical discussions with Anna Lloyd," Shaner wrote in her motion agreeing to the plea and probation for Lloyd. "I tendered a booklist to her. She has read Bury My Heart at Wounded Knee, Just Mercy, and Schindler's List to educate herself about 'government policy' toward Native Americans, African Americans and European Jews. We have discussed the books and also about the responsibility of an individual when confronting 'wrong.'"
MORE: https://amgreatness.com/2021/06/23/deprogramming-of-january-6-defendants-is-underway/
---
BUT let me warn you. If you stand up to the FBI simply by proclaiming your innocence, but not in manners which they somehow deem fitting, you may STILL get the Roger Stone treatment.
And they DON'T CARE IF IT KILLS YOU.
---
FBI tears innocent New Yorker's life into shreds after Jan. 6: Devine
June 23, 2021 | 10:39pm | Updated
Joseph Bolanos, of the Upper West Side, has not been charged with any crime regarding the Jan. 6 DC riots, but he has suffered two strokes from the stress of being detained and FBI raids.Matthew McDermott
Joseph Bolanos was a pillar of his community. President of his Upper West Side block association for the past 23 years, he looked out for his neighbors during the pandemic. He dropped off masks and kept extra heaters in his rent-controlled apartment for seniors. He raised morale with a weekly street dance to show his support for essential workers.
A Red Cross volunteer after the 9/11 attacks, the 69-year-old security consultant once received a police commendation for heroism after saving a woman from being mugged.
Unmarried, and caring for his 94-year-old mother, he was a well-loved character in the quiet residential area.
But now his neighbors think he is a domestic terrorist.
Yes, he attended then-President Donald Trump's rally in Washington, DC, on Jan. 6, but he never entered the Capitol. He was in a friend's room at the JW Marriott a 30-minute walk away when the Capitol breach occurred.
Nonetheless, he was raided in February by the FBI anti-terrorism task force, handcuffed, paraded and detained for three hours while his apartment was ransacked and all his devices confiscated. Four months later, he hasn't been charged and doesn't have his devices back, but his neighbors are shunning him, and he's had two strokes from the stress.
MORE: https://nypost.com/2021/06/23/fbi-tears-new-yorkers-life-into-shreds-devine/
STILL MORE: https://www.americanthinker.com/blog/2021/06/the_fbi_has_destroyed_an_innocent_mans_life_over_january_6.html
---
That's actually a long one that's worth reading. Now, it's possible that this guy was just unlucky enough to be in the tar pit known as SDNY, but there is more evidence that the Federal Bureau of Instigation is up to the same thing at many of not ALL of its field offices.
If you check out my prior article on this topic, we have a lady doctor who did make the mistake of entering the Capitol Building – apparently non-violently – as well as somebody who entered but was for some reason NOT charged (he's black and Hollywood, possibly explaining it), but who was still subjected to a violent intimidation raid.
---

This is a HEADS UP to all authentic American patriots about our phony globo-nazi "friends" in DOJ and FBI, otherwise known as "Dodge" and "FIB". Let me give you the TL;DR right here. The Bidenistas and Bidenazis are going to try to GO CANADA during however long they remain in power. "FIB" is going to …
---
However, none of these people are getting it like the "Oathkeepers". THOSE people are really being brutalized.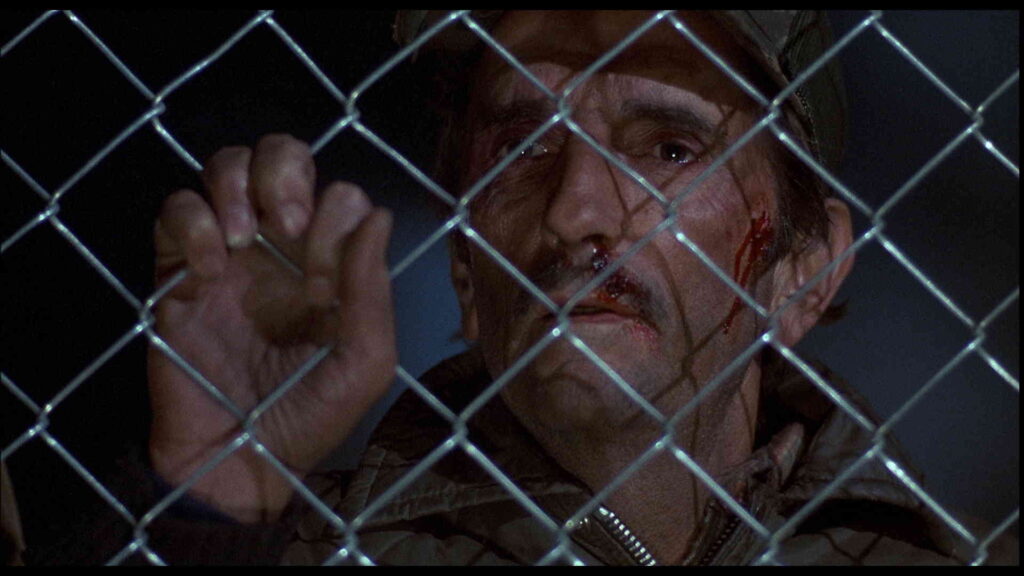 ---
I hope you see what we are ALL facing. RE-EDUCATION. The only question is WHEN. They do it when they CAN, so if they don't think they can get away with it, they don't try. They WAIT until they have the upper hand.
Are you seeing how "Red Dawn" really works? It works best when you have a chorus of wokies saying it's not happening.
I don't know about YOU, but I'm not going to let them "re-educate" me.
It's not that I simply "reject" their "education" on race. I think it's an INFERIOR PRODUCT. I think their understanding is DEFECTIVE. It's INFERIOR. It's INTENTIONALLY BROKEN – by CHINA – to CEDE POWER TO THE CCP.
Thus, it's STUPID. And I will not be educated by STUPIDITY.
There is no way this can end "nicely" if you refuse reeducation.
It's only a matter of WHEN it gets ugly.
Do your deciding now.
W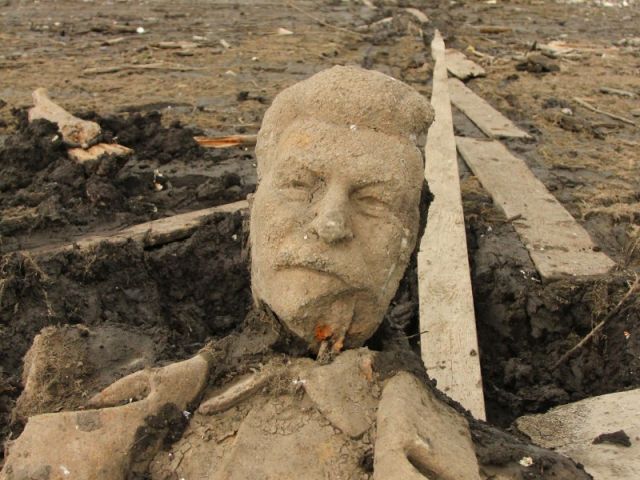 3 Thou shalt have no other gods before me.

4 Thou shalt not make unto thee any graven image, or any likeness of any thing that is in heaven above, or that is in the earth beneath, or that is in the water under the earth.

5 Thou shalt not bow down thyself to them, nor serve them: for I the Lord thy God am a jealous God, visiting the iniquity of the fathers upon the children unto the third and fourth generation of them that hate me;

Exodus 20:3-5