OK, people – I want to get clarity on this claim of the "45K whistleblower". This is a good way for SCIENCE to cut around a lot of bullshit, if what I think is going on here, is actually going on here. This would be a huge bombshell that would basically destroy the medical deep state, if the science is explained properly. And then there is something else that I found, that is the strongest HOPANYL I have yet seen. This is almost carhopanil.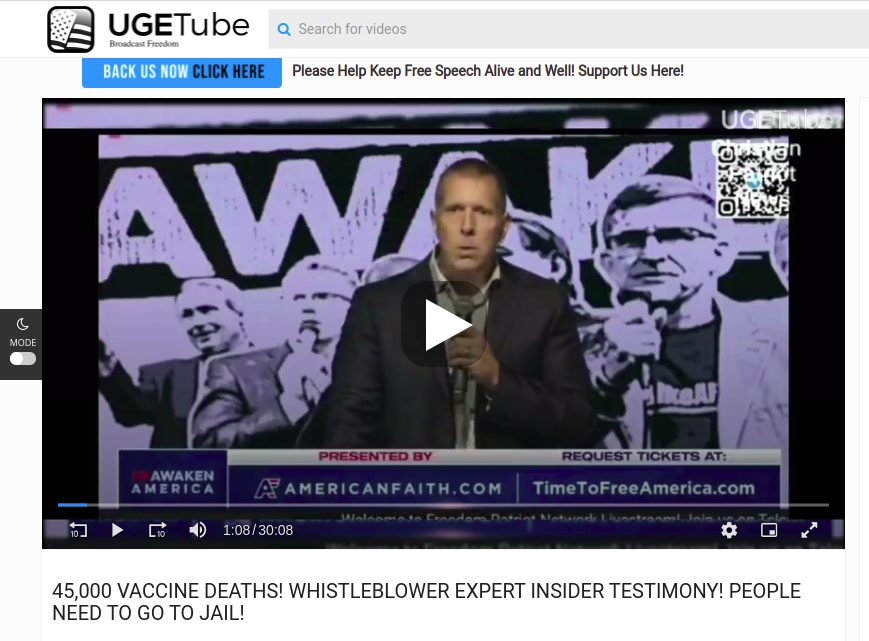 Part A – The Claim and Clarity – Help Requested
Here is the UGETube video of the FULL initial announcement of the whistleblower. I suggest opening in a new tab – you may not want to watch the full thing, if you are looking for hard data.
LINK: https://ugetube.com/watch/45-thousand-dead-whistleblower-alleges-massive-coverup-of-covid-jab-death-numbers_cCNAorLOt2i8SJQ.html
You will note that these are UGETube videos that – on some systems – will "autoplay", and thus I'm only giving links.
What I want is to find exactly what this whistleblower is reporting. I think I understand it, and it will be EXPLOSIVE if the SCIENCE is framed correctly, which I can do. Sadly, I think this dude's announcement to this church group was more framed in terms of emotion and "advertising" to his audience.
SO – please – in the comments – bring me ANYTHING you can find which sheds light on the SPECIFICS of the whistleblower claim.
---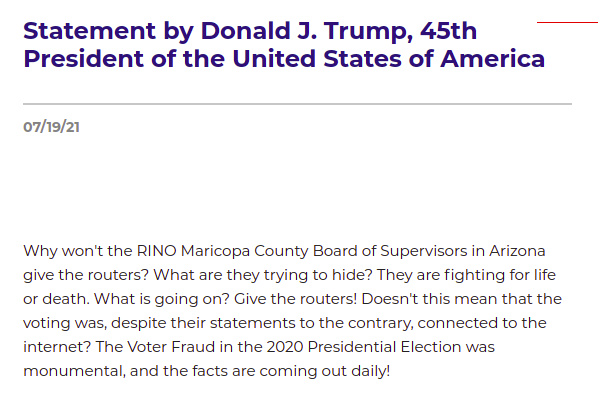 Part B – Amazing Q Delta, Trump, Flynn, MAGA
Now, here is a different link on UGETube which includes a small portion of the above, but puts it in context of another "drop", which was the FDA censoring one of it's own presentations by hiding a power-point slide of vaccine side-effects. Clearly the FDA speaker was told at the last minute not to show the slide. It's really worth watching that point, around 6:30 in the following presentation.
BUT WAIT – there's MOAR. At 12:00 there is a MIND-BLOWING delta on a Q drop 1929 on July 20, 2018, that basically describes what the DS did in 2016 as "Movie 1", then what was coming in Fall 2018 as "Movie 2", and "Movie 3" "TBA". First watch here, then the Q drop itself.
LINK: https://ugetube.com/watch/45-000-vaccine-deaths-whistleblower-expert-insider-testimony-people-need-to-go-to-jail_vDY55Gm9CfExoZ1.html
---
1929
Aug 20, 2018 12:02:47 AM EDT
Q !!mG7VJxZNCI ID: 000000 No. 170
[MOVIE 1]
Showtime.
BO>>CS>>BO>>NO>>CS>>NO>>BO>>[ ][ ][ ][ ][ ][ ]
Who instructed the DOJ to release 'select' text messages?
When did [RR] learn of involvement [BO][NO]?
What happens if [RR] knew PRIOR TO signing CP FISA?
Why did [RR] under congressional testimony refuse to answer the question re: reading of FISA prior to execution?
Who signed pg 380?
Who signed pg 389?
Who signed pg 390?
Who signed pg 391?
Who signed pg 392?
https://vault.fbi.gov/d1-release/d1-release/view
Who is [1 of 4] FIREWALLS?
Who signed?
FIREWALLS?
Who signed?
FIREWALLS?
FISA [20]
The 'TRILOGY'.
MOVIE 1 [Full]: The 'START'
PLOT: How the intelligence apparatus, State Dept, and Dept of "JUSTICE" of the United States, in joint effort w/ our (x) primary foreign allies + other covert assets, as directed by HUSSEIN [WH] in coordination w/ HRC, colluded and conspired to RIG THE PRESIDENTIAL ELECTION OF 2016 in an effort to install HRC, frame POTUS (PROJECTION!), create emergency contingencies re: installation of SAFEGUARDS and FIREWALLS to PREVENT EXPOSURE OR CONTINUATION OF PRESIDENCY SHOULD COUNTER FAIL TO ENSURE OPERATORS, ACTORS, AGENTS OF POWER, PAST & PRESENT, REMAIN IN CONTROL, AND USE SOURCES/COVERT ASSETS OF THE FAKE NEWS MEDIA TO CARRY OUT X-FRAME BARRAGE OF STRATEGIC COORDINATED [GUIDED] ATTACKS DESIGNED TO DIVIDE, COVER/SHELTER, JUSTIFY IMPEACHMENT/REMOVAL IN EFFORT TO REGAIN CONTROL AND PREVENT PUBLIC AWARENESS OF ILLEGAL, CRIMINAL, TREASONOUS ACTS [MOVIES 1-3 FULL LIST].
Coming SOON to a theater near you.
MOVIE 2 – Coming this FALL.
MOVIE 3 – TBA
Enjoy the show.
Q
---
From there, it gets into very timely postings by Trump, Flynn and others. Flynn's Telegram posting is particularly interesting.
Trump's statement is at 17:00 – Flynn's is at 18:00.
I personally don't focus on the "delta" as a proof, as much as serving as a vehicle to let you know that there are good people out there – we are not alone. Watch especially how Flynn is calling for people to blow the whistle or "come clean" before it's too late.
Then, the remainder of the video goes to scripture – good stuff!
Remember that there is information warfare, but there is also spiritual warfare.
SPIRITUAL ARMOR will protect you in the INFORMATION BATTLE.
SEEK TRUTH, THE WHOLE TRUTH, AND NOTHING BUT THE TRUTH.
W