Welcome back to Wolf's Pub! What a week. It's a flood now. The information war is heating up on all fronts. Fascist Big Business is wrenching down on the working man/woman. YOU WILL WEAR THE MASK. YOU WILL GET VACCINATED.

The persecutions will not stop. Even if they manage to get all us masked and vaccinated (they won't) the persecutions will continue. They enjoy it. And now we are finding out how that local store manager you know is one of Them. He enjoys the power of making you submit.

Now is the time to speak up and out. Now is the time to take your stand. Now is the time for ALL OF US to take a stand.

It's hitting close to home now. A relative of mine was just fired today. She was fired for not wearing a face muzzle at one of Warren Buffet's mobile home manufacturing plants.
It's 99 degrees in that plant. No air conditioning. She tried to wear the mask, but using saws and drills in the extreme heat while also exhaling in the mask caused her safety glasses to fog up.

She couldn't hear instructions or people speaking because of the masks, let alone the noise in the plant. It is DANGEROUS to force employees to wear a mask in an active manufacturing environment with heavy equipment and tools.

At a plant meeting earlier in the day, the management announced that all employees had to mask up again. Previously, employees who were not vaccinated had to wear a Yellow Star, I mean a Red Dot on their work helmets. The vaxxed crowd got to wear a Green Dot on their helmets. You can't make this stuff up.
The new rules at the meeting included a policy that any new employees HAD TO BE VACCINATED, as well as all upline managers, effective immediately.

Additionally, un-vaccinated employees who contract Covid-19 would not have their sick-time covered, though vaccinated employees would be given PTO. This is out-and-out discrimination, Mr. Buffet.
Real people are being persecuted for a virus with a 99% + survival rate. Again, this ain't about the Covid, as everyone here knows. It's about the "Great" reset. Not so great, eh?

I was on the road recently. Back to some old haunts. Watched a demonstration of glass blowing at the Hot Shop at the Corning Museum of Glass (as in Corning, Incorporated). Although I was pleased to see that there was a sizeable amount of people unmasked, the employees were all forced to wear masks.

The gaffers (glass-blowers) were masked. By the end of the Hot Shop demonstration, the one who spoke to the audience was so out of breath that you could hear it in her voice as she literally gasped for breath. The microphone picked it all up and broadcast it for the audience. She actually had to lean against a wall to try and catch her breath. Yes, masking around ovens with temperatures of up to 2,000 degrees is DANGEROUS for the workers.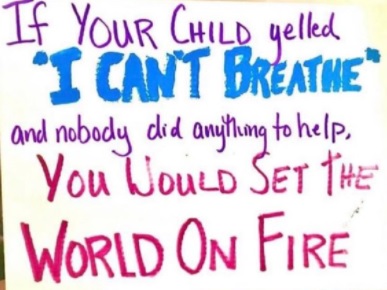 This is what these FASCIST BUSINESSES are doing to the American people. In concert with federal and some state and local governments, US businesses are forcing American citizens to participate in COVIDISM, the Official Medical Religion of the United States of America.

And, oh are they inconsistent! Was at a Tractor Supply Company in Texas and the employees are all masked. Funny that COVIDISM has a different application in upstate New York where the Tractor Supply Company employees are NOT masked.

No rhyme or reason to COVIDISM if you think it's about safety, security, and your health. What is it really all about?
MONEY
SUBMISSION
CONTROL
INDOCTRINATION
DOMINATION
SLAVERY
DEPOPULATION

Nuts! People, we need to call out and name these companies. They need to feel the HEAT of their indulgence in fascism. Bad press is their nightmare.
This is war. And Big Business is proving to be traitors on the wrong side of their customers' best interests, namely FREEDOM. We aren't going to forget what y'all did during this time. You will have no excuse for participating in the destruction of our nation, our freedoms, and our health. It will be on you, Big Business, and not just the government and medical establishments.

Something must be done.

BUT FIRST LET US TOAST TO GLASS AND WINE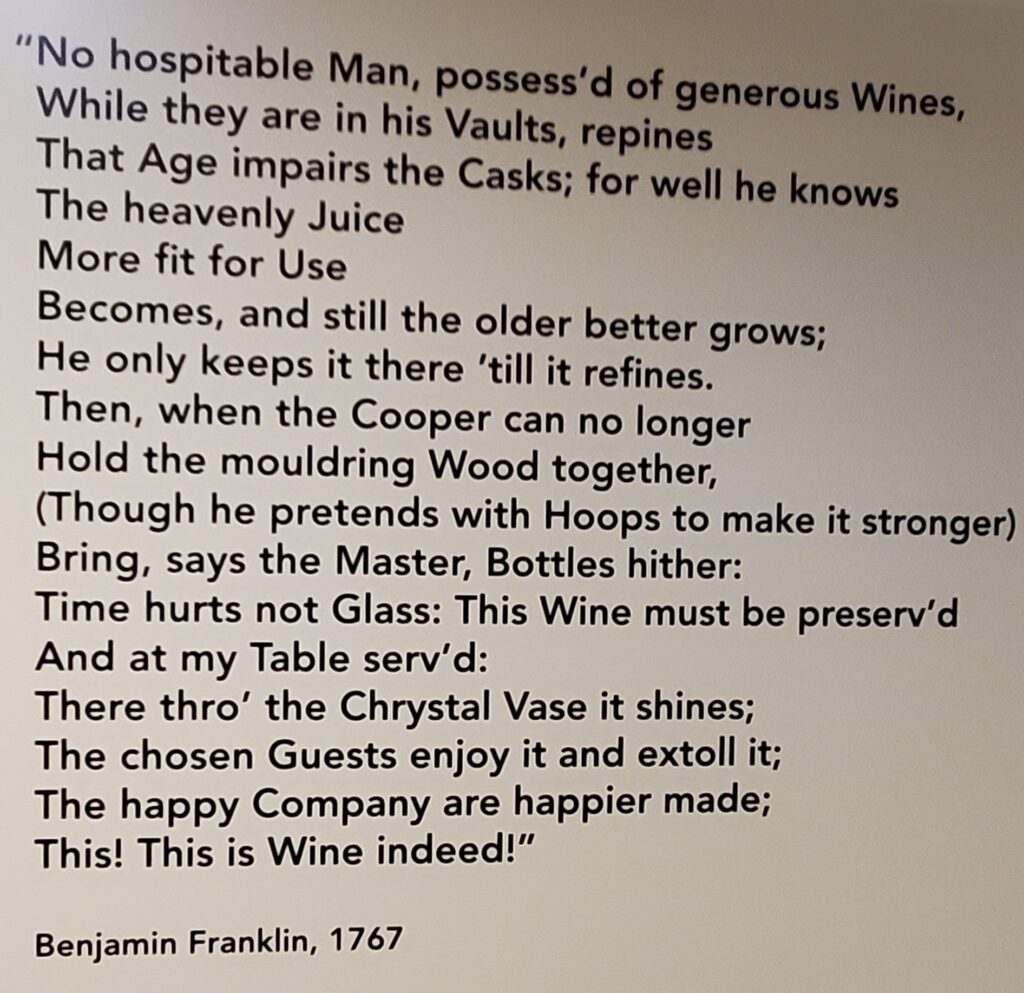 Today's special is Dr. Frank's Cabernet Franc. Dr. Frank took Bordeaux grapes from the Loire Valley in France and proved that great wines can be crafted in New York. Do enjoy the patriotic fervor of Dr. Frank in this short video. Dr. Frank was a true American patriot:

The bartenders have a haul of Finger Lakes wines at the bar. Freedom and patriots abound in New York, even though that beleaguered state has been under the control of evil communists for many years. Patriots are everywhere. New York City is NOT New York State.

I raise my glass to the quiet strength of patriots everywhere. We are rising up. And we will be the victors. "It's not what you make. It's what you can fix."
We can fix this.
THE PLAN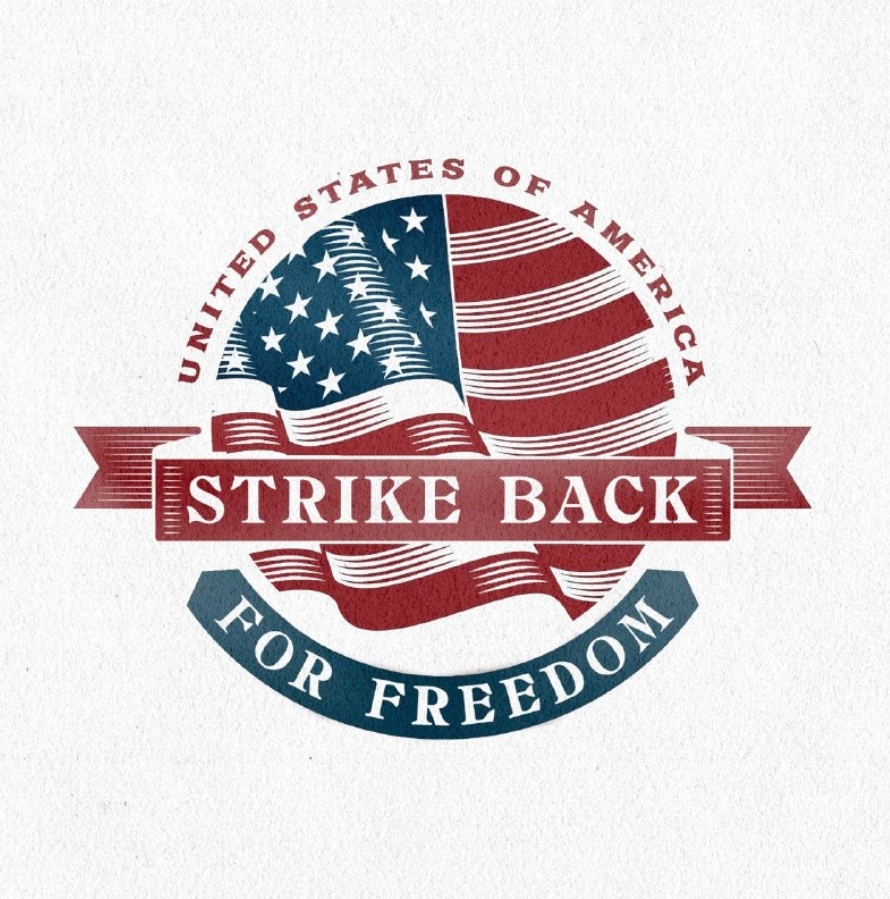 Patriots are fighting back. Let's focus on Lin Wood's Strike Back For Freedom. This site should be up today or very soon. According to Lin:

"We are working on the website for the Strike for Freedom. The domain is now set. It is http://StrikeBackForFreedom.com (keeps the enemy from attacking us based on a misrepresentation of the site name!).
We hope to have a basic structure in place by tomorrow.
We want to keep it simple.
We want the content to be provided by We The People.
I do not want you to feel that I am telling you what to do but rather providing a marketplace for your ideas to be conveyed to others so The People can make their own decisions.
We need to be bold. As I said, courage is contagious.
We need to be prepared to help others. Content provided by We The People will get us off to a good start in that direction.
Stay tuned…"

Lin Wood
Lin talks about his Strike plan on this video. Go to the 10-minute mark to start. Lin is fired up! Let him get you fired up.
I have a suggestion for Lin's new site: Advocate for employees at businesses who force their workers to wear masks and get vaccinated. Complain vociferiously to the management. Write letters to the Corporate Office. Post on their social media. Put the heat on them. And stop buying their products.
Keep in touch with Lin Wood: Lin Wood Speaks Truth
It's time to do our part. It may cost us friends, even family relationships, jobs and comfort. But if we don't have freedom, we have nothing.
HOUSE RULES

The nitty-gritty. Make nice to patriots. All others can take their chances (wink wink). To review the rules, go here. If someone wants to land a verbal punch, take it over to the Utree. Also a good place to reconvene if this site gets knocked out for a time.

AUDITS! AU-DITS! AUUUU-DITTTS!

The Arizona audit will be released any time! Now this is how you fix our country. Take back our elections!
I believe the audits are key to everyday Americans rising up and claiming back their power. We are the government. Our representatives work for us. They are answerable to us.
IT IS TIME.
Good sites to follow the audit info:
The Professor's Record
Code Monkey Z
Wendy Rogers, AZ
Real Seth Keshel
Dr. Frank's Follow the Data