Thanks to Grandmaintexas for finding this amazing video, which I am promoting to a post, so that other bloggers and websites might see it and pick it up.
Most of us are familiar with all the elite names, but we really don't understand even a tiny fraction of how, precisely, they relate to each other.
We don't understand how their NETWORK operates. Not really.
What's truly surprising is how simple it all is, when presented clearly.

While the information in this 1-hour video is skeletal, it is essential, core-cutting, and brilliantly presented. It provides a FRAMEWORK that PROVES how the different players in the elite relate to each other.
It's both FASCINATING and EMPOWERING.
And it's EXTREMELY Q and "Great Awakening", and you WILL see why.
Somebody wants you to see this and STAND THE FUCK UP.
You will NEVER, EVER back down when confronted about the Rothschilds or George Soros as "conspiracy theories" after you watch this. You will LAUGH at anybody who tries to pretend these elite scumbags are not key players in the problems we face. You will know HOW they are affecting us, and that it is NOT good.
You will understand WHY they're doing what they're doing.
WHY they did what they did on January Sixth.
To call somebody a "Soros D.A." will mean something – that she's a SHOE-SHINE GIRL of the elite.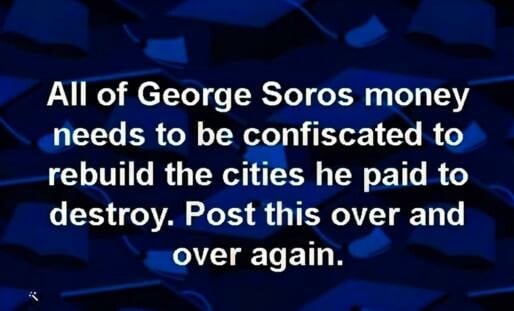 Watch this sucker, I urge you.
W
---
CREATOR PAGE LINK: https://www.stopworldcontrol.com/monopoly/
VIDEO PAGE LINK: https://rumble.com/vn7lf5-monopoly-who-owns-the-world-must-see.html
VIDEO: