Lara Logan said nothing wrong. Fox News is simply too STUPID to understand why she is RIGHT.
Let's listen.
LINK: https://rumble.com/vpzmab-lara-logan-on-dr.-fauci-he-doesnt-represent-science-he-represents-megele.html
In fact, Logan WENT EASY on America's FRANKENSTEIN, Anthony Fauci.
Lara Logan said NOTHING – absolutely nothing – about the GREATEST SCANDAL IN MEDICAL HISTORY, which is happening RIGHT NOW under Fauci's complete control and direction. Indeed, by all appearances, Anthony Fauci is helping to cover up one of the most murderous medical scandals in HISTORY.
And it may be even worse. It may be that Anthony Fauci is PART OF THAT SCANDAL.
Yet – ironically – Lara Logan let Anthony Fauci COMPLETELY off the hook.
Well, not me.
I'm not letting Anthony Fauci off.
I'm going to explain why Anthony Fauci is very likely a monster 1000 to 2000 times WORSE than Josef Mengele.
And I have the DATA TO PROVE IT.
Fox News – why don't you ask some smart guy like Jesse Watters to explain it to you?
Or are YOU protecting America's Mengele?
LISTEN and LEARN.
---
The Toxic Vaccine Batch Problem
The toxic vaccine batch problem is absolutely extraordinary. Science has never seen anything quite like this.
Bluntly, it was discovered in three stages, that something was VERY WRONG with CERTAIN BATCHES of the COVID vaccines distributed in America. Each stage of understanding showed, progressively, that the problem was WORSE than what we had thought before.
---
Stage 1 – There was a Small Group of Highly Toxic Batches
STAGE 1: The Daily Expose finds that almost all of the deaths and bad reactions to the COVID vaccines came from about 5% of the batches. If you got one of the "killer batches", you were in serious trouble.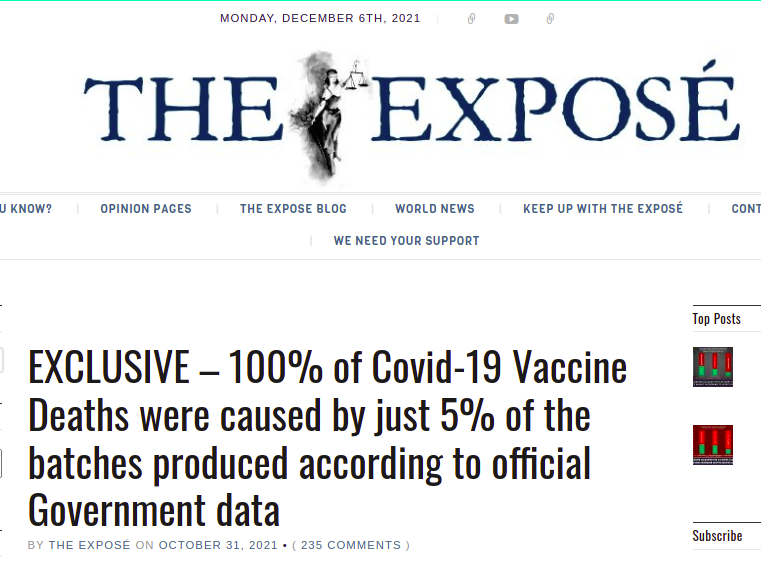 LINK: https://dailyexpose.uk/2021/10/31/100-percent-of-covid-19-vaccine-deaths-caused-by-just-5-percent-of-the-batches-produced/
So what was the approach of NIH, CDC and FDA to this information?
CRICKETS. Say nothing and hope that it goes away.
---
Stage 2 – The Toxic Batches Are Not Random
STAGE 2: Karl Denninger runs the numbers himself. This is SCIENCE. Is the observation reproducible? YES, IT IS. Not only does Denninger confirm the toxic vaccine batch problem – he finds that the toxic batches were NOT RANDOM. Something was SYSTEMATICALLY WRONG with those very particular batches.
If you want a quick and understandable explanation of the toxic batch problem, just watch this video, or click on any of the three links below it.
LINK 1: https://market-ticker.org/akcs-www?post=244109
LINK 2: https://www.rebelnews.com/analyzing_data_of_adverse_reactions_to_covid_vaccines
LINK 3: https://rumble.com/vpi1pj-analyzing-data-of-adverse-reactions-to-covid-vaccines-karl-denninger.html
---
Stage 3 – There are Clear Patterns to the Toxic Batches
STAGE 3: A chronological analysis of the bad batches shows strong clustering which indicates some kind of INTENT. The clustering affects one company at a time, alternating between companies, between levels of toxicity, and between "toxic / non-toxic". Everything about the clustering looks like what one would expect for human dosage experimentation on the recipients.
It is HIGHLY recommended that you listen to the following TWO video analyses.
LINK: https://hillmd.substack.com/p/vaccine-batches-vary-in-toxicity
LINK: https://www.bitchute.com/video/keoCmPh3vuiG/
---
Summary:
Certain batches (roughly 5%) of the three COVID-19 vaccines used in America were very clearly HIGHLY TOXIC relative to normal batches.
Further analysis shows that the poisoning was NOT random – there was some kind of systematic reason behind certain batches being really, really dangerous.
Chronological clustering analysis shows TIMING and OWNERSHIP of the bad batches. It shows a relationship of coordination between companies. It shows both DOSE RANGING and BASELINING. In other words, it appears that the toxicity was intentional, and vaccine recipients were being EXPERIMENTED UPON.
Even further analysis shows that there is a LOT NUMBER RELATIONSHIP between bad batches in the bad batch clusters.
---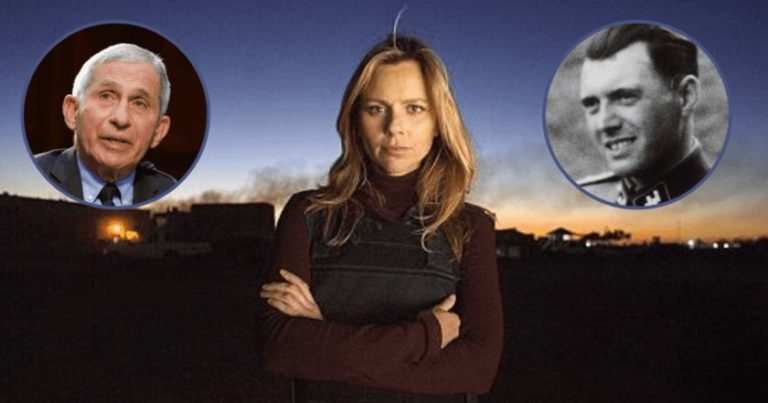 I think at this point it is VERY, VERY, VERY clear that Anthony Fauci MUST know something about this.
And yet, nobody in FAKE NEWS questions him about it.
Let's be clear. We have EVIDENCE of human experimentation with certain batches of these horrible vaccines. But Fauci – the man who would be responsible for such experimentation – or for doing something ABOUT IT – can only COMPLAIN about comparisons to Mengele?
Well, WHY NOT?
Josef Mengele seemed to be very "OK" with involuntary human experimentation.
Anthony Fauci seems to be very "OK" with involuntary human experimentation.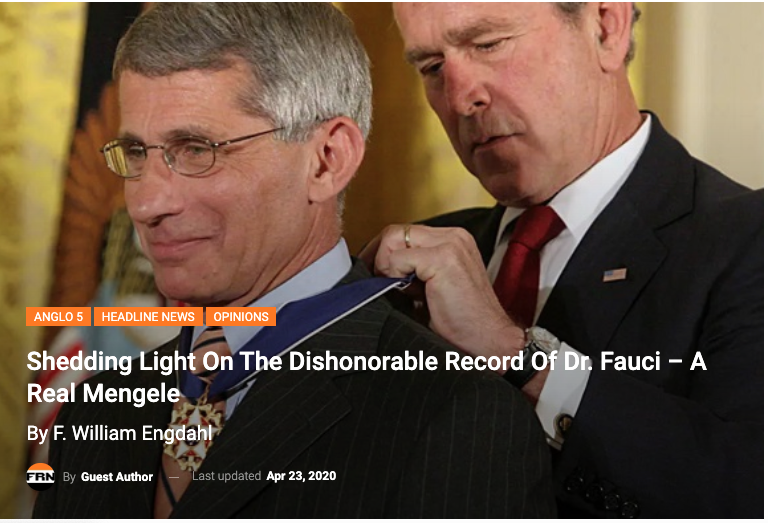 So I'm going to make this VERY CLEAR.
Until Anthony Fauci has told us WHO IS RESPONSIBLE for the toxic vaccine batch problem, and has ELIMINATED THE PROBLEM, I will NEVER – EVER – take another vaccine.
I mean, why can't the same people poison any OTHER vaccine – including the flu vaccine?
Answer – they CAN poison any vaccine they want to poison. And they will get away with it, as long as Anthony Fauci is protecting them.
Whoever poisoned those vaccines is still out there.
And every bit of evidence tells me that Anthony Fauci knows exactly who these Mengeles are, and is protecting them from scrutiny.
---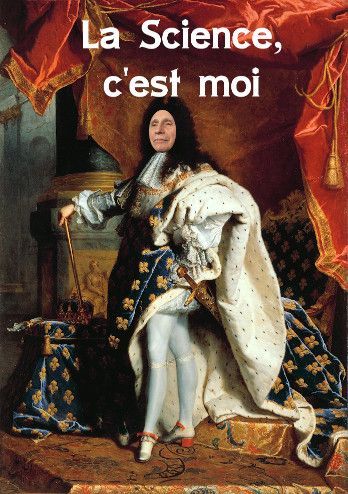 Well, it's time for Anthony "Maybe Mengele" Fauci to answer our questions – or turn over his job to somebody who will.
Because otherwise, he is single-handedly DESTROYING our trust in medicine and science.
---
W
(H/T RF121 for tipping me off to the latest information on toxic batches.)