Introduction
You may remember this post (more below) from about a year ago:
At that time, I introduced a general concept of vaccine-consequential medical dependence upon vaccines, which I called "vaccine addiction slavery". I was explaining how spike protein-based vaccines for COVID-19 might in fact become literally addictive like barbiturates – meaning fatally so upon withdrawal.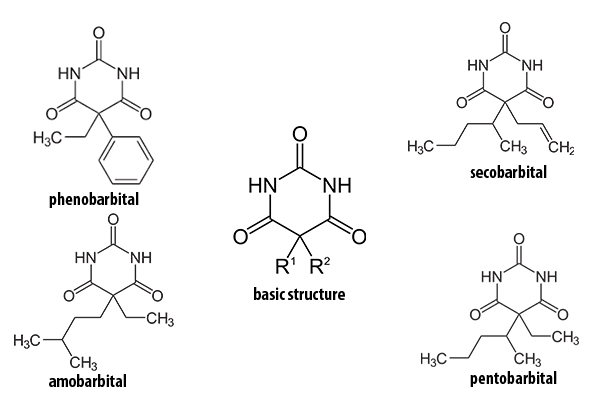 Barbiturates are very old sleeping pills. They work remarkably well – better than opiates – except for one problem. They are even more addictive than opiates.
If you abruptly stop taking barbiturates once addicted – you die. And they are terribly difficult to withdraw from, slowly. This would be the same thing for the COVID vaccines. Stop taking them, and you die. You would have to KEEP taking them to live.
Keep this in mind. Barbiturates were "old tech". They were EARLY tech. It took DECADES to find more modern sleeping pills that are less addictive, but still problematic (e.g., benzodiazepines). This technological history is COMPLETELY ANALOGOUS to COVID vaccines, in my opinion. It's also similar to antibiotics. Remember MERCURY as an antibiotic?
In all of these cases – antibiotics, sleeping pills and COVID vaccines – you NOT ONLY don't want to take these things continuously – you especially don't want to take the early ones, that are basically poisons of one kind or another.
So how is addiction to a vaccine possible?
The idea is, that if you get "hooked" on vaccines which show certain immunological deficiencies, relative to an evolving disease – meaning they can't keep up AND they leave you worse off than natural immunity – then you cannot quit the vaccines under pain of death from the disease. You would become locked in a battle of vaccine manufacturers vs. the virus, dependent upon THEIR ability to stay ahead of the evolution of the virus, and the government's willingness to give you the shot. If you don't get the vaccine – or don't get it on time – your vaccine-trashed immunity fails, and you die.
Obviously communists and globalists would LOVE this situation. You don't comply? You're gonna die.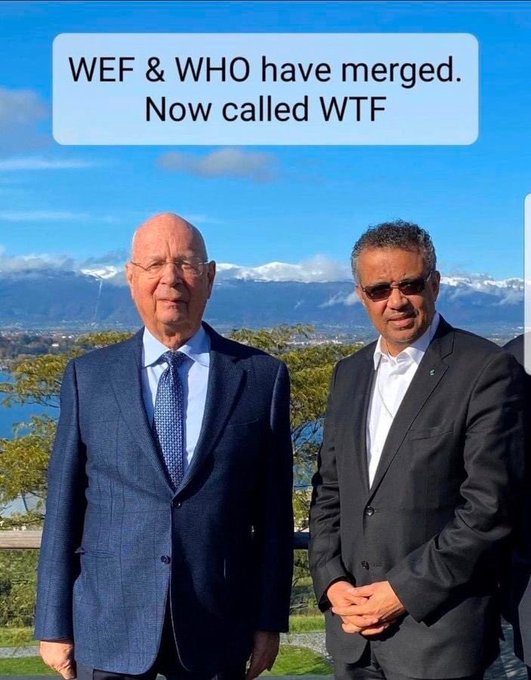 On top of THAT, the vaccines themselves would eventually kill you, just like heroin or fentanyl.
Here is that old post.
---

Wherein we explain – at three different levels of scientific and political understanding – how ADE-mediated vaccine slavery works. This post is to PREPARE YOU to watch what the other side is doing RIGHT NOW, so you can spot the deceptions. Right now they are DESPERATELY trying to make a FAILING PLAN work. Their plan …
---
If you didn't read that old post, and you got vaccinated, you may be silently freaking out just a bit at this point. Hopefully you already got Omicron. THAT is the real vaccine. A quality vaccine. A NATURAL vaccine, although "upgraded" a bit by somebody. So you can calm down just a bit, if you got Omicron, and have begun to bushwhack your way back to natural immunity.
You're not gonna die – as long as you STAY OFF THE DAMN VACCINES.
I will explain why in a moment.
But here is the big message.
There has been growing PROOF that the vaccines have the properties necessary for vaccine addiction. And now, there is PROOF of such addiction IN REALITY – from Canada.
I'm not NECESSARILY saying that Mafia daughter Nancy Pelosi and dubious East-coast Italian liar Anthony Fauci might take a mafia trick into government, and upgrade the heroin business to a world-wide scale, using a medical and government mafia, and go after ALL people instead of just black people, but……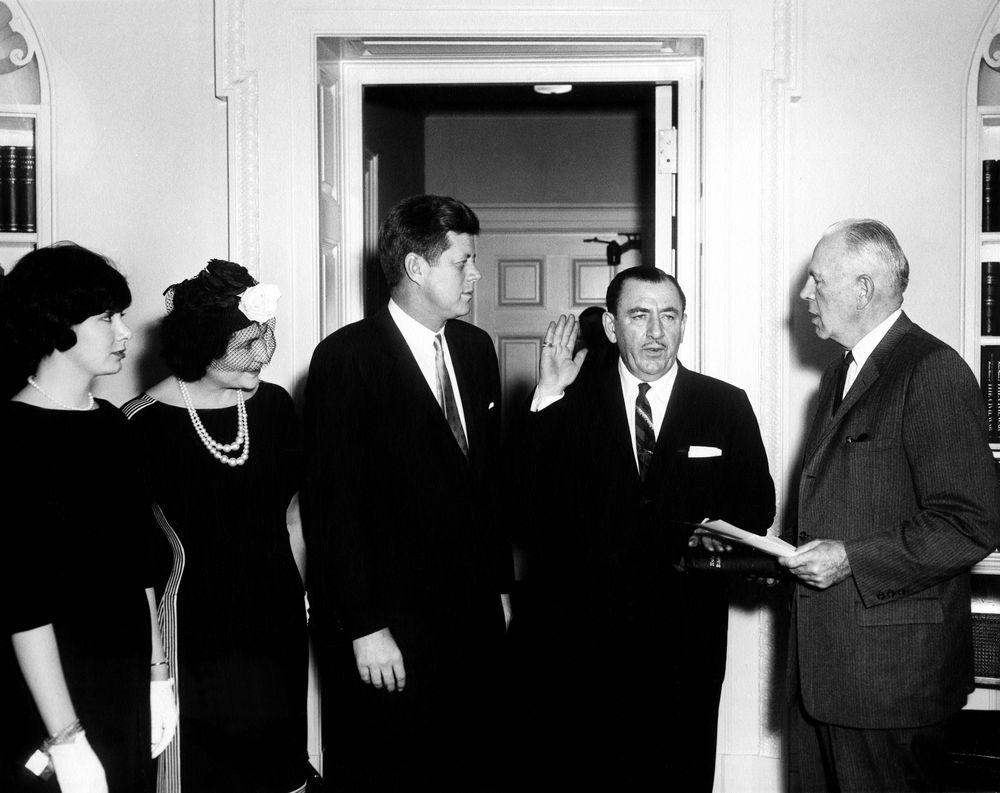 Yeah. It is what it is.
So wait a minute – is this actually real?
WAIT FOR THE SCIENCE – and then you can decide.
---
The Canadian Data
Valerie Curren, in a comment today, just brought THIS Gab post, about a new Alex Berenson article, to my attention.
---
Canadian data show vaccines now RAISE the risk of death from Covid
"Vaccinated people are now more likely to be hospitalized or die from Covid, even after adjusting for fact they're older than the unvaccinated, according to official government estimates"
https://alexberenson.substack.com/p/stunning-official-canadian-data-show/comments?utm_source=substack&utm_medium=email
---
Please read his article. It's short and very readable.
Here was my immediate response to the article, after reading it.
---
OMG – this is exactly what I warned about! Vaccine addiction slavery!
THIS right here is the key!!!
In May, the most recent month for which figures are available, only 9 percent of Covid deaths and 14 percent of hospital admissions in Manitoba occurred among unvaccinated people, even though they are 17 percent of the population.

Manitoba, which has about 1.4 million residents, also provides figures that are adjusted for the fact that vaccinated and boosted people tend to be older.

Those show that in May, vaccinated but unboosted people were about 50 percent more likely to be hospitalized or die of Covid than unvaccinated people. People who had received boosters had roughly the same risk of hospitalization or death as the unvaccinated.
Once you're hooked on the vaccines, instead of the virus, you start to run a higher risk that you will DIE from the disease unless you get and stay boosted – but the vaccines will ALSO kill you by their own effects.
It's a DOUBLY INSIDIOUS fate. It's just like heroin addiction. The "cure" of more product will kill you on its own, AND it keeps you locked in.
(End of comment)
---
That right there is the short version. We now have a very nice example – corrected for numbers – corrected for age – that shows people "needing" to be either boosted or unvaccinated to not die of COVID at the "maximum rate", which rate happens if you are "addicted to the jabs but late on payments".
This is EXACTLY what I predicted would happen. And don't even think about the vaccine being "safer" than being unvaccinated. The scientific trickery that was used to try to hide vaccine deaths has been appalling to this here scientist. The longer you take ANY vaccine which puts spike protein into your bloodstream, the greater your risk of "sudden adult death syndrome".
You have a choice. Small, periodic, immunity-granting "colds", or much more frequent vaccines that are guaranteed to put spike protein in your blood twice a year. And if you're a WOMAN on that vaccine schedule, congratulations – you will likely never get a pregnancy that lasts to term.
It's a small effect now – 50% greater chance of death on a disease that doesn't kill many in most age groups – but I will bet money that there is a nice upward delta with the number of vaccinations, just like with the length of time one takes barbiturates.
First new scientific prediction: the longer you are addicted to the COVID vaccines, the greater the chance of death if you get the disease (i.e., the penalty for withdrawal increases with time).
Second new scientific prediction: the penalty for "withdrawal" increases with age (meaning seniors are at the most risk from withdrawal).
Third new scientific prediction: vaccinated kids (who survive the cardiac effects of the spike protein) are fully addicted by adulthood.
Ah, this crime is so smooth, one almost has to think that "this ain't their first rodeo". They had to have seen this in animal studies, and kept it under wraps.
Seriously. There had to be animal studies of corona viruses AND corona virus vaccines that showed potential for "depopulation" – both lowering lifespan AND reducing fertility.
And then somebody got ideas.
EVIL.
---
So what is the mechanism by which this happens? The fact of the matter is that we on the "outside" in "Fake Science" are learning as fast as we can. There are two main effects that we know about, from prior science, which seem relevant – ADE and OAS.
---

ADE
One effect behind a vaccine "making a disease worse" is called "antibody dependent enhancement", or ADE for short. We can generalize that even further, to include other mechanisms than just the antibodies of "classic" ADE, by including anything that might be called "vaccine-dependent enhancement", whether it involves antibodies or not. But for simplicity, let's just call it all "ADE".
Classic ADE involves a vaccine's creation of what can be called "inappropriate antibodies", which are problematic when the disease strikes later. Vaccination creates antibodies, and for whatever reason, those antibodies are not helpful when the disease strikes, but may actually make the situation WORSE, through various sins of omission or commission.
Now, we can expand that just a bit, to include other vaccine effects that make the disease worse, when one gets it. One such effect which appears relevant for COVID vaccines is a general DECREASE in immunity toward ALL DISEASES. This may be mediated though the interferon system.
There is still a lot of debate as to, and study of, what is going on in the weeks after COVID vaccination, but even the Faucists admit that immunity toward COVID itself is DECREASED immediately after injection, and does not rise to positive for a period of days to low weeks. (This, by the way, turned out to be a great excuse for ignoring vaccine side effects.) THEN, after specific immunity to COVID stays positive for a period of long weeks to low months, it tapers off, and people "need" boosters to maintain immunity toward COVID.
Meanwhile, during that entire time, general immunity is lowered toward EVERYTHING in many people, and does not recover for long weeks to months.
How this situation can possibly be regarded as good, mostly involves Anthony Fauci's "antibody hypnosis", which keeps us from seeing the bigger picture.
Dr. Nathan Thompson was one of the first to disclose loss of general immune function after COVID vaccination, and the powers that be, came after him HARD. His video disappeared everywhere.
Here are several posts where I covered such topics.
Since Fauci and Pfizer Must Have Known the Jab Reduces Immunity, Was This Also Fauci's Goal With an AIDS Vaccine?
Ten Fresh Reasons for You, Your Friends, and Your Loved Ones to NOT Get the HAXXINE
"Clot Shot" Needs An Information Warfare Upgrade – What Do We Call The Immune-System-Destroying Shot Now?
But before looking at those fascinating posts, let's deal with OAS.
---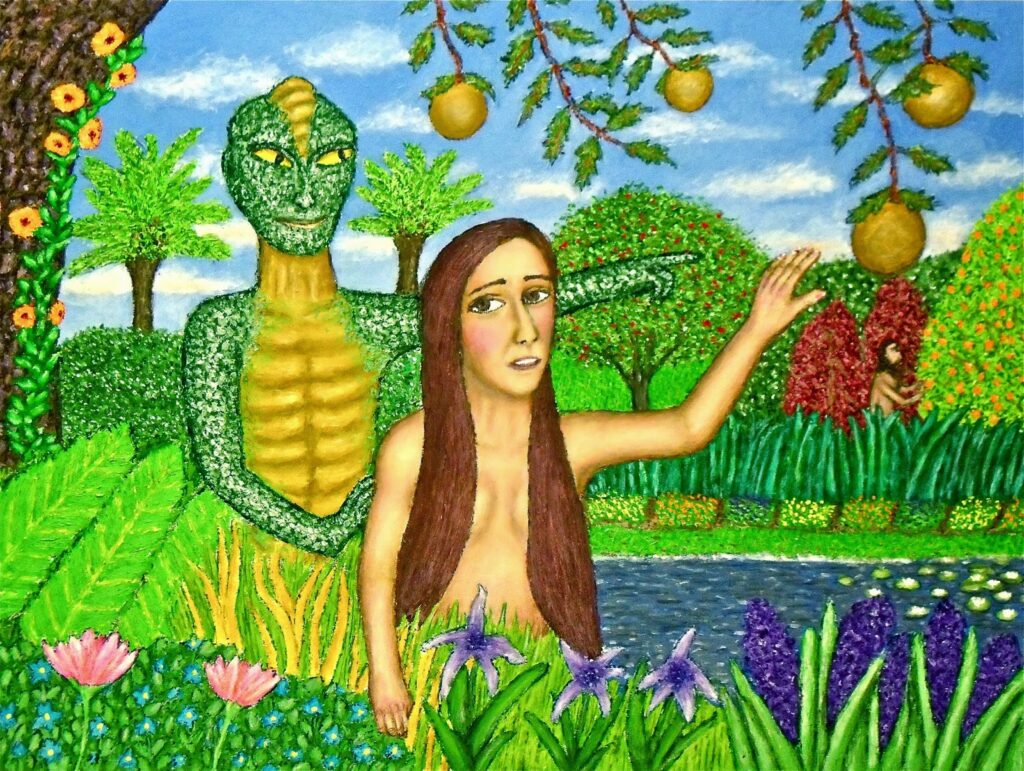 OAS
OAS stands for "original antigenic sin". This is not actually a hard concept to understand. It is a cute way of saying that while our immune systems are designed to IMPRINT on whatever they were last exposed to, as they figure out an immune response, they ESPECIALLY tend to imprint on new things that they are FIRST exposed to. Therefore, if your immune system imprints on something WRONGLY or MISLEADINGLY the first time, that "sin" is carried on.
In some ways, OAS is the flip side of ADE. Two sides of the same coin. ADE blames the bad antibodies coming back to haunt. OAS blames the setting up of the bad antibodies. Almost the same thing, and often indicted in the same breath.
OAS is another way of viewing the failure of immunity to deal with evolving viruses. Relative to the new virus, the memory of the old virus is "sinful".
OAS is likewise another way of viewing autoimmune disorders, where we accidentally (or intentionally, in the case of sterilization vaccines) create immunity toward something in our own bodies. The original sin of an inappropriate immunity carries on to cause later problems.
---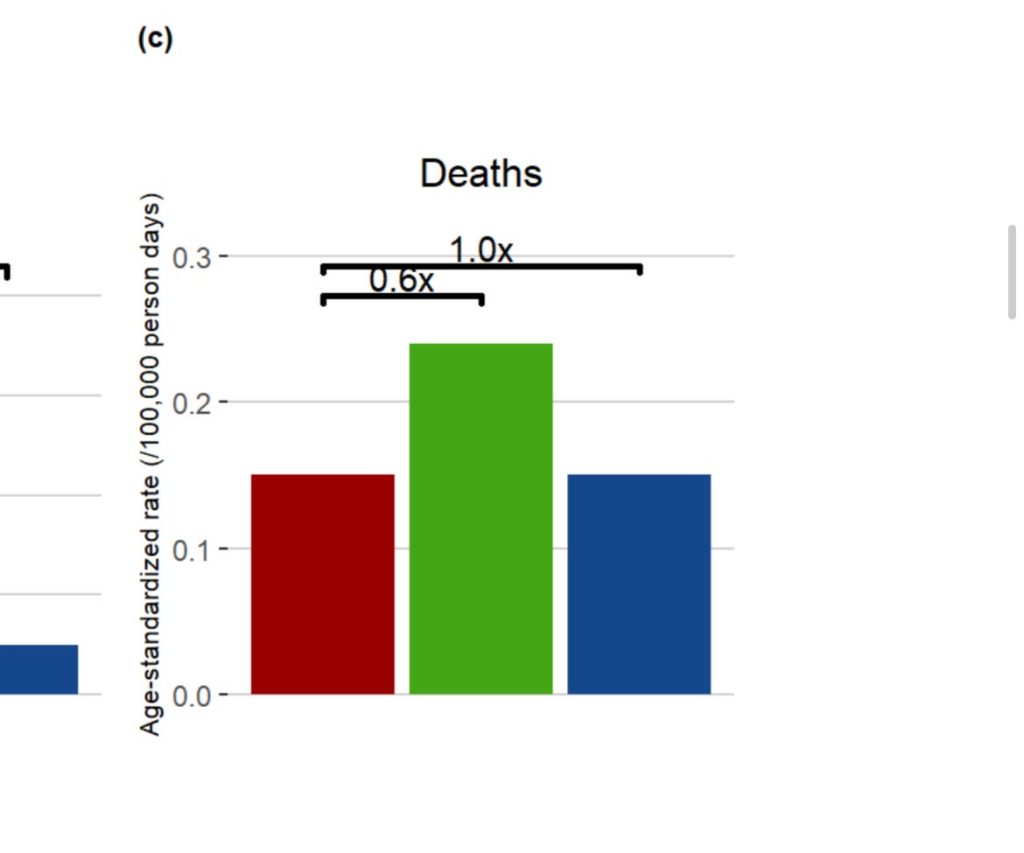 Booster Withdrawal Syndrome
So how do we view the Canadian results in terms of ADE and OAS?
In my opinion, the spike protein vaccines have a "narrowing" effect on immunity, which is the source of their OAS / ADE. They are overly focused on the spike protein, and in particular on the original Wuhan variant spike protein. The antibodies that are created and on duty are basically born as "yesterday's news", and not even much of that. "Yesterday's local suburban news" is what those antibodies are.
Worse still, unlike natural, disease-conferred immunity, there is no immunity gained toward OTHER proteins created by the virus. Those MORE CONSERVED proteins are the ones where antibodies to ONE variant are GOOD AGAINST THE NEXT. Those critical antibodies are NOT created by exposure to the spike protein alone.
Score 1 for natural immunity – score 0 for simplistic spike protein vaccines.
Thus, because the vaccinee's immune system is over-focused on an old spike protein and nothing else, it becomes worthless against new variants, no matter in what way the rapidly evolving spike proteins have changed. Worse, the immune system doesn't "start over" and produce general antibodies to the unknown new threat – it keeps throwing the wrong specific ammo at the new virus. Worse still, only a RECENTLY BOOSTED (but not TOO recently booosted) immune system has competent immunity. A vaccinated but non-boosted individual is "running on empty" – and with the wrong kind of gasoline. They have low immunity, and what they have is wrong.
In other words, you'd better have a FRESH DOSE of the BAD VACCINE, once you start taking the bad vaccine. Either that, or stick with natural immunity.
Starting to think that the vaccine might not be a good idea? Read on.
---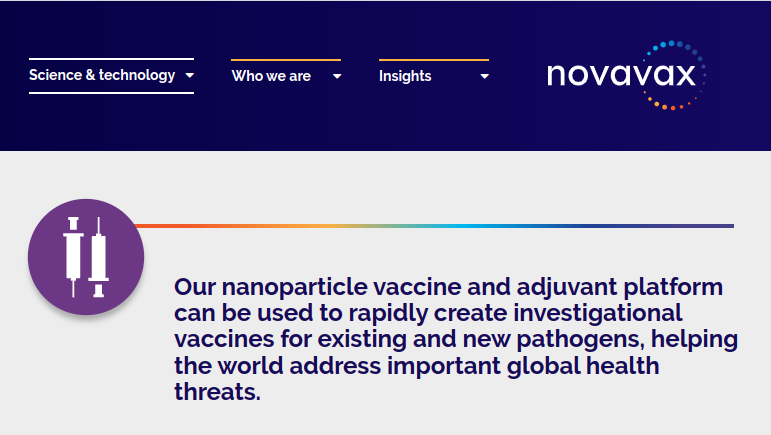 What About Novavax?
I had high hopes for the protein-based Novavax vaccine. Sadly, THAT was before I understood that spike protein pathogenicity dooms these vaccines. Robert Malone actually tried to warn FDA about the problems of building a vaccination program on the spike protein. His efforts were rebuffed.
Steve Kirsch has a great take on the Novavax vaccine.
---
Should you get the Novavax vaccine?
Absolutely not! Here are my top 5 reasons why you shouldn't.
COVID is a disease which is easily treatable. Why would you take a risk on a new product with unknown risks when you don't need to?
As Andrew Wakefield and others point out, we've never had a vaccine [presumably meaning a COVID vaccine] where the benefits > outweigh the risk. While this might be the first one, you'll want to wait for an independent study that proves it.
You can't trust the FDA, CDC, or drug companies. They have to come clean and admit their issues before we can ever trust them again.
You run the risk of original antigenic sin (OAS) and/or antibody dependent enhancement (ADE). In short, you run the risk of making yourself worse off.
We just don't know. We don't know anything about their adjuvant — Matrix M. We don't know anything about safety. We don't know if they can manufacture it properly (they are now on their third contract manufacturer).
---
Steve has three additional links which are fantastic reads. They explain FROM THE DATA exactly why Novavax is both low in benefits and high in risks. This is CLEARLY due to the pathogenic spike protein.
In my opinion, it's very unlikely that a COVID vaccine which beats disease-conferred immunity will be available for YEARS. Sure, I'll keep watching, but Novavax is almost certainly not it.
So why did I want Novavax to be approved?
---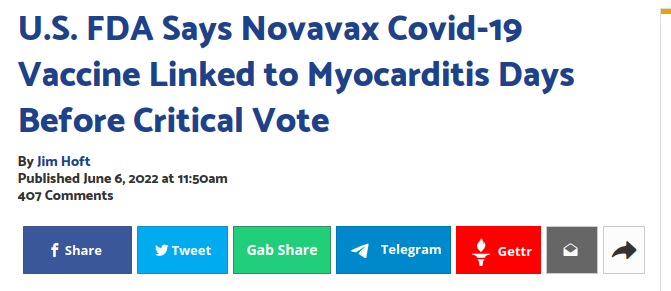 TL;DR – "I believe that mRNA vaccines have serious risks that would be REVEALED by approval of the Novavax vaccine." –Wolf Moon I'm actually surprised that FDA and Pfizer/China allowed Novavax to get this close to approval, but they clearly have the upcoming vote RIGGED, just like the 2020 election. The trusty "board mules" that …
---

In my opinion, the approval of a "likely safer" coronavirus vaccine is – in the long game – a big win for popular science – here's why. The approaching approval (or not) of a competing EUA for the NON-mRNA NON-viral-vector NON-genetic Novavax coronavirus vaccine is going to tell us a LOT about how much power …
---
I wanted Novavax approved, not only because it was "safer", but so that "popular science" would be able to get the data for Novavax out of VAERS, after which we can compare it with mRNA vaccines. This will give us powerful estimates on the "price" of the industry misleading us away from the safest possible vaccines, to ones that they preferred for research reasons.
Novavax still has to get past the CDC, and I would not put it past "Rochelle The Knife" Walensky to kill Novavax, but as I have explained elsewhere, I do think that Novavax has made implicit promises not to brag up their (somewhat) better safety relative to mRNA vaccines. They will HANG TOGETHER to make sure they don't hang separately.
---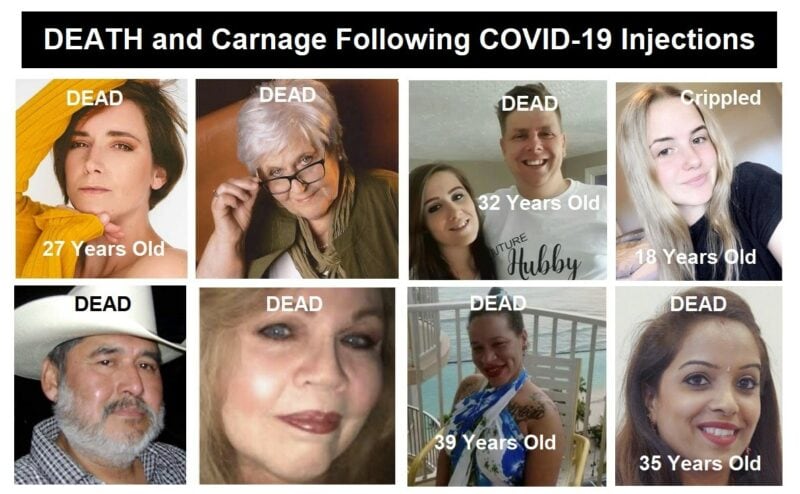 Bottom Line
The bottom line is this. DO NOT GET THE JAB. There are too many reasons right now to skip the jab and to rely on natural immunity.
If I change my mind on that, you will be the first to know, and also the first to know WHY.
W