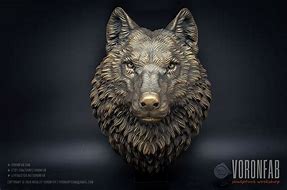 The Pub is OPEN!
We are NOT serving mercurials or arsenicals today – or EVER – but we ARE serving MODERN SUBSTITUTES like penicillin – to the non-allergic, of course.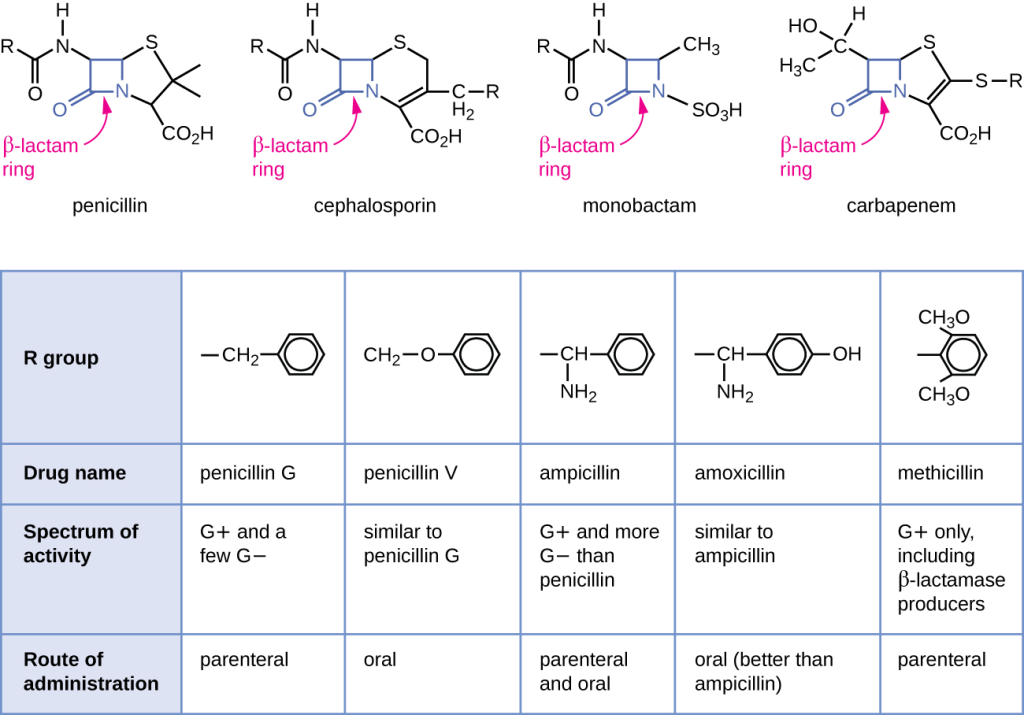 While our beloved REAL bartender takes a needed break of unknown duration, we continue to ENDEAVOR TO PERSEVERE.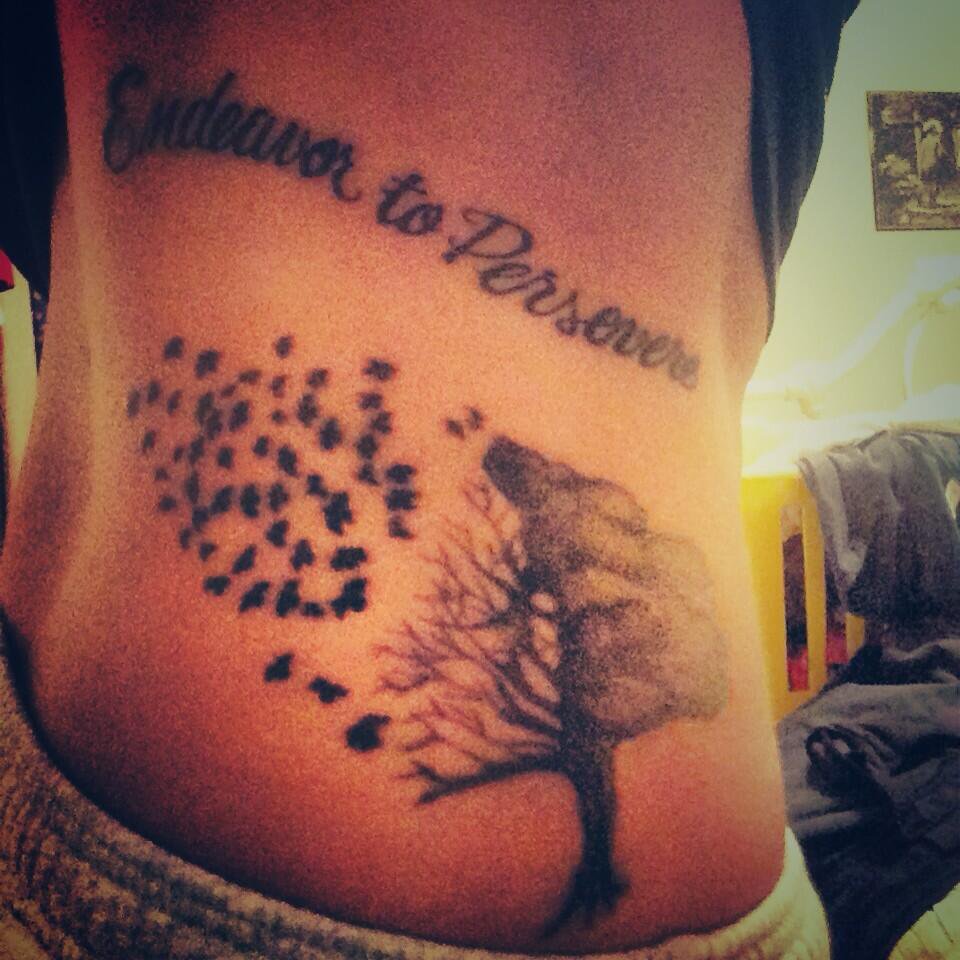 ---
Christmas Spirit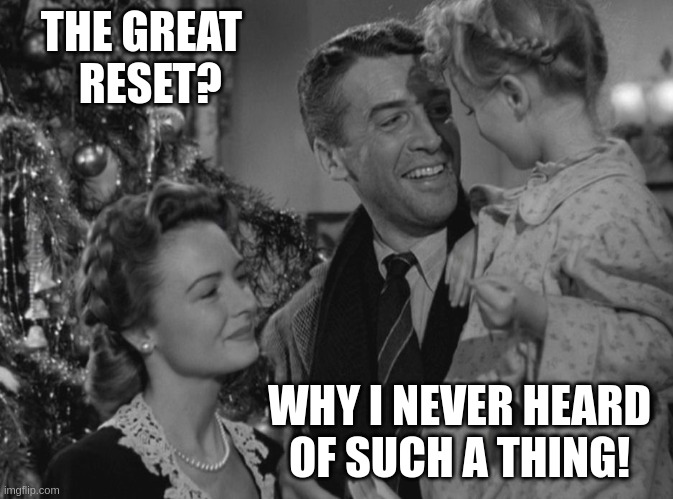 And now, the rules of the pub.
---
HOUSE RULES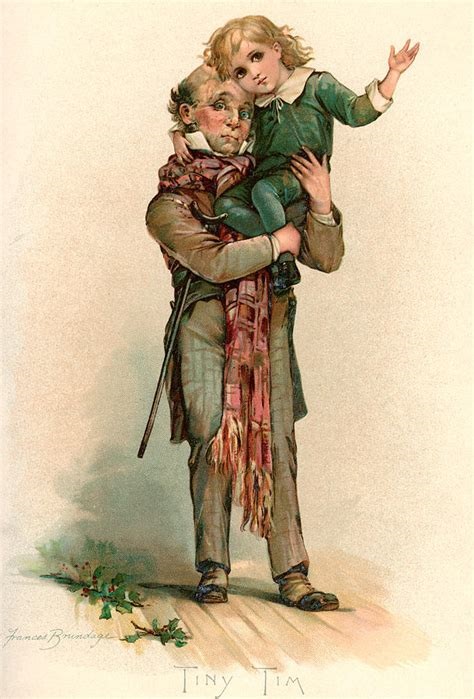 God bless us, every one! Tiny Tim had such a beautiful soul. He hadn't a mean bone in his body…unlike most of us. But in keeping with Christmas, we promise to honor Wolf's rules and keep Scrooge at bay. The Utree is where the Ghost of Christmas Present will conduct you should you need to rattle some chains. Another option, should all hell break loose is here.
Now, back to business.
---
AMEN!
Free the January Brothers
---
Current Art On The Wall
We have a really RETRO shipment this week. All designed to go along with our FEATURE PRESENTATION.
These are presented in the order that they came out of the box.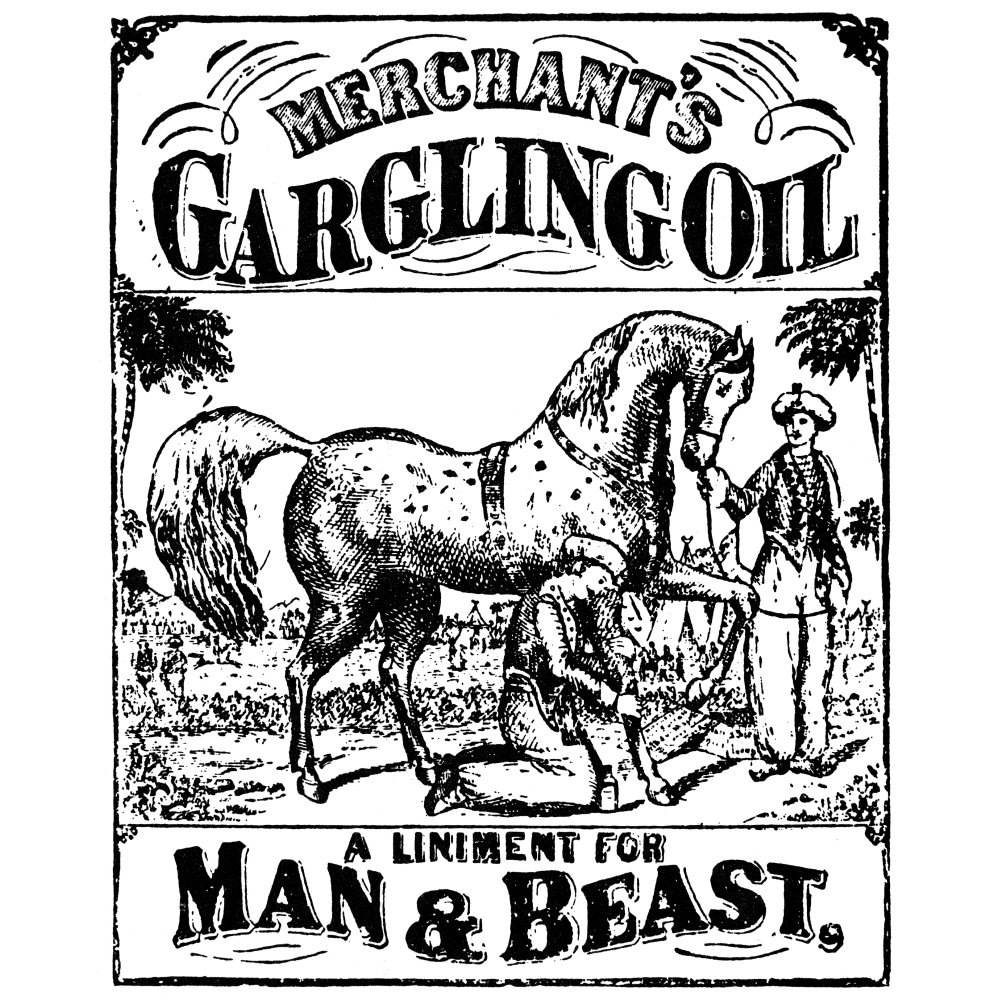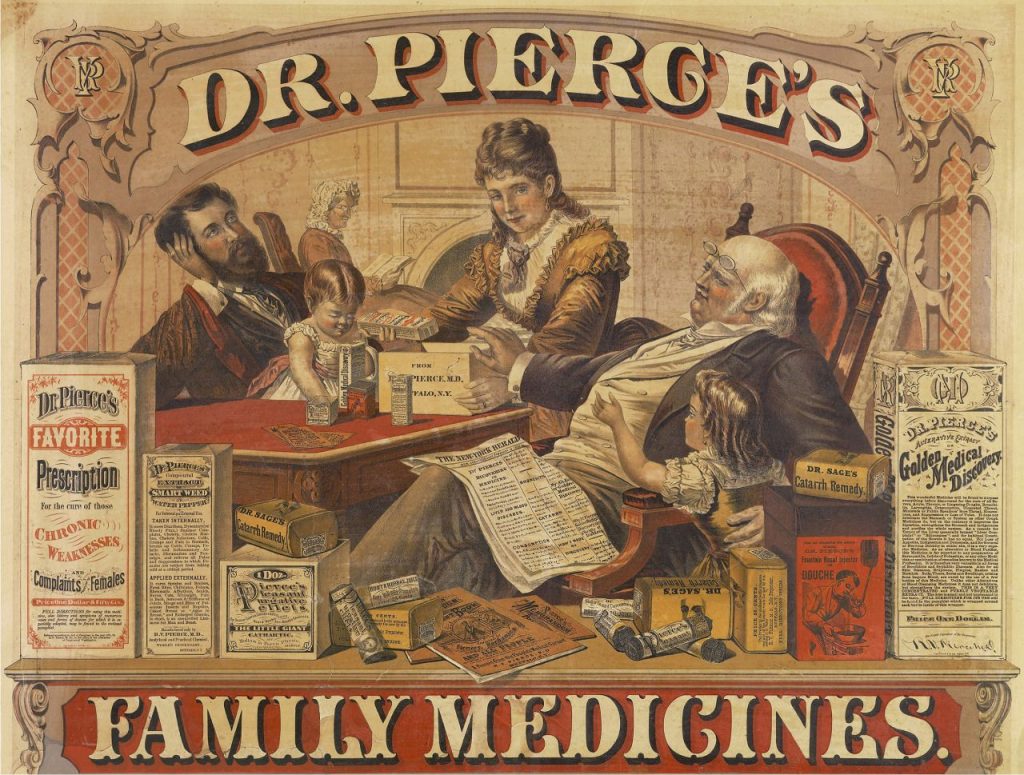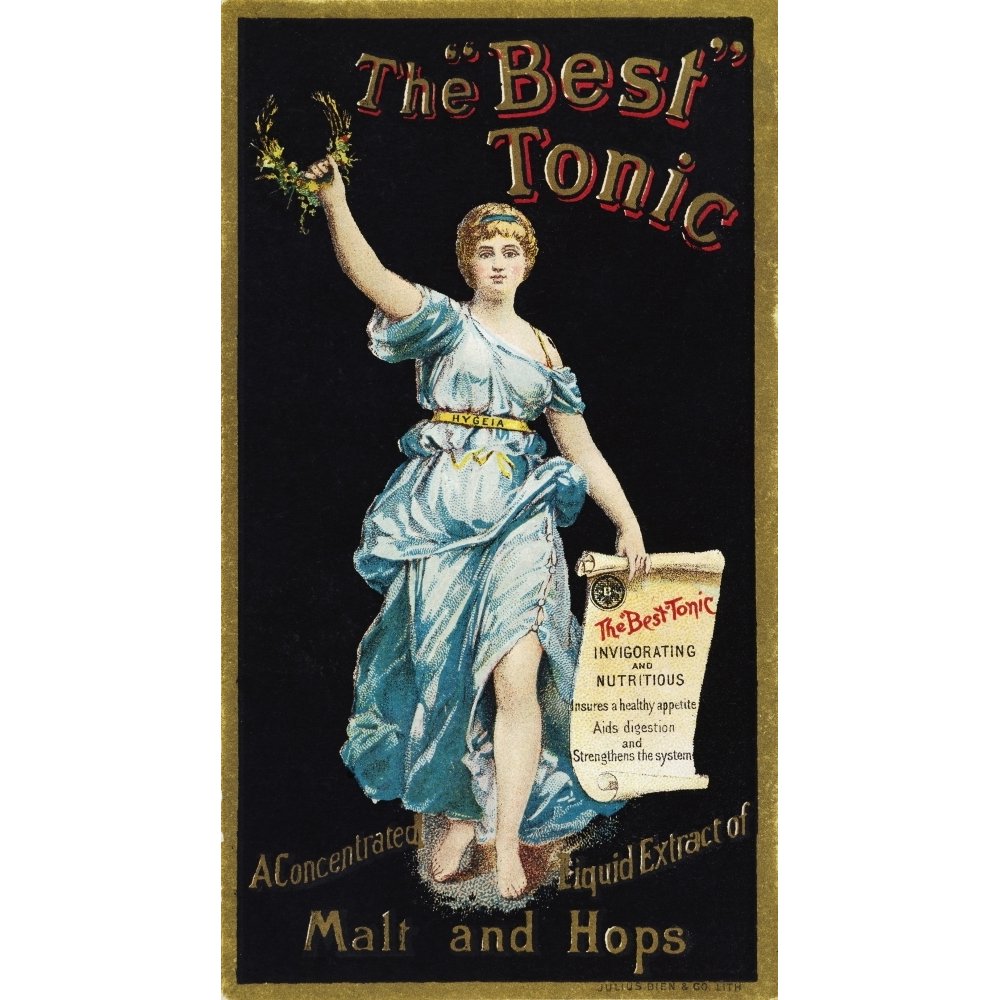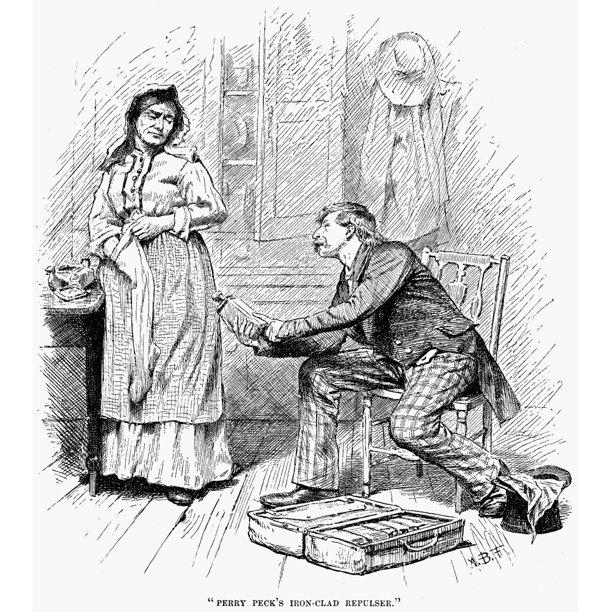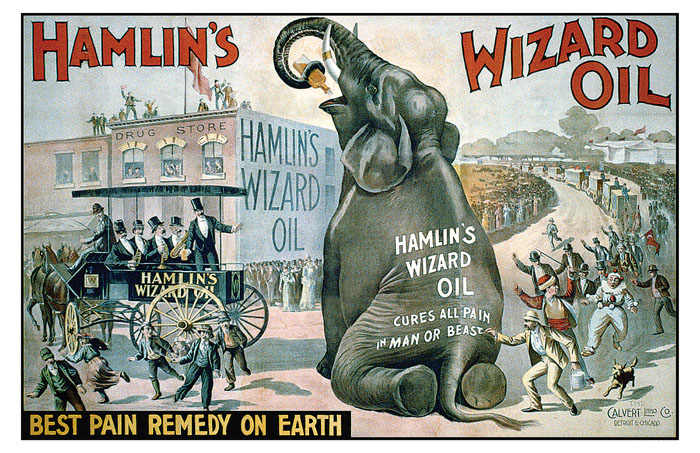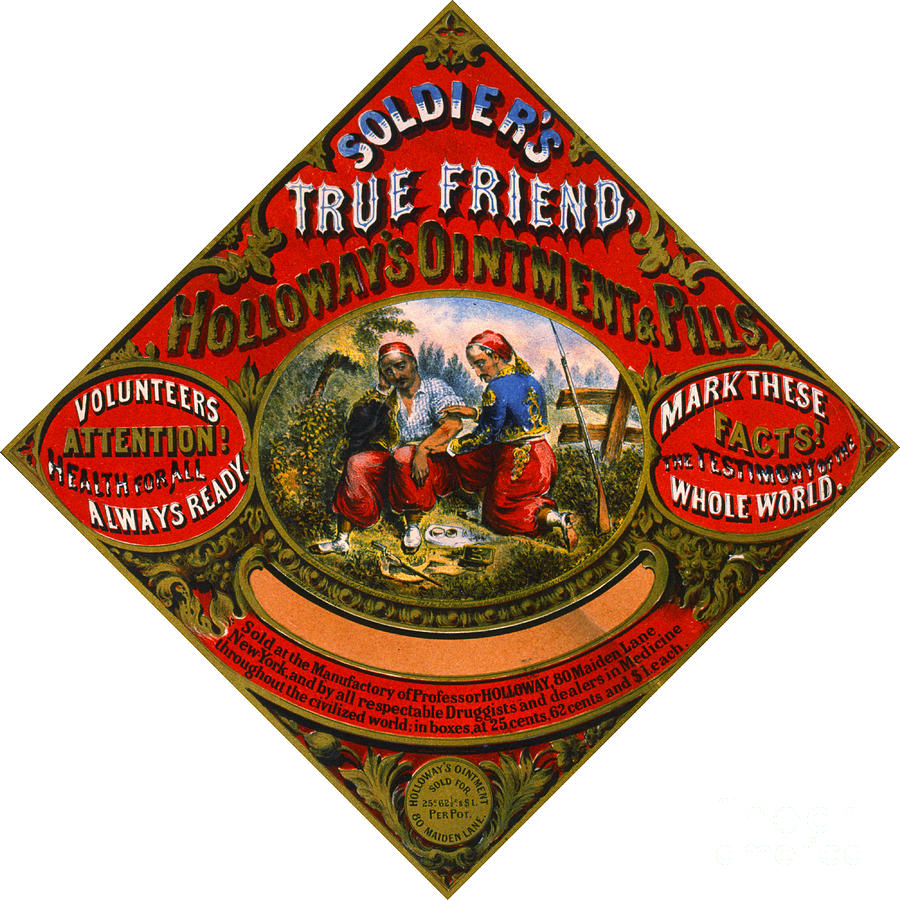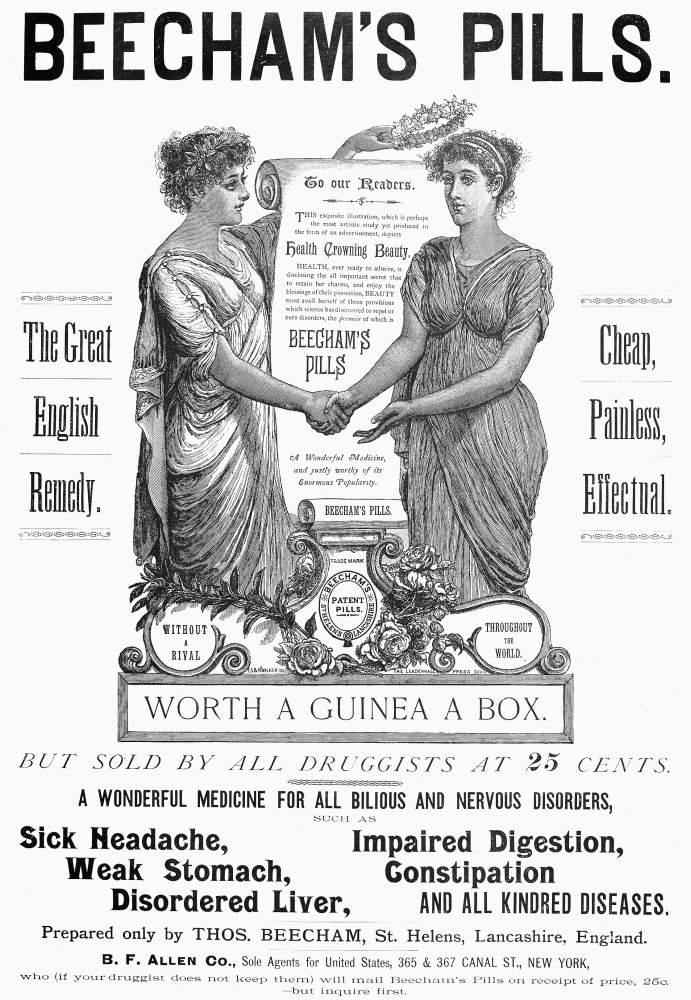 Interestingly, Beecham's Pills were actually USEFUL. They contained aloe, ginger, and SOAP, the latter meaning that they were much like stool softeners – a gentle laxative.
Not so sure about snake oil…..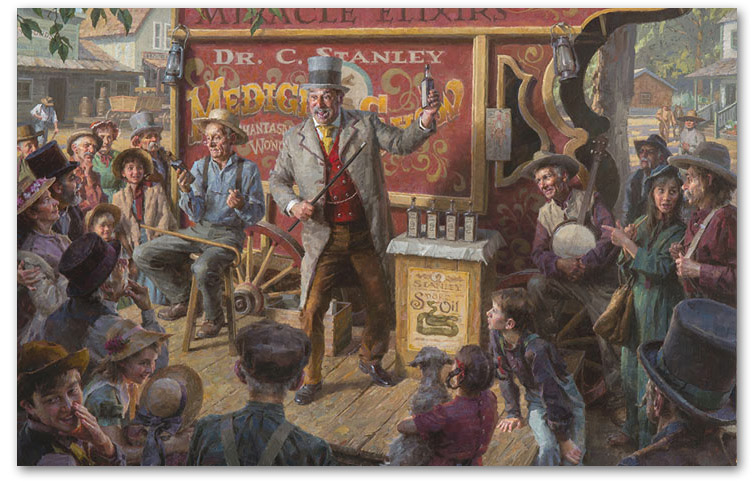 The following is a subtle ad for CHILD DEWORMERS.
With this picture, we begin some ads for Dr. D. Jayne and his products. His company lasted for around a century. He was an actual trained doctor, and tended to use pharmaceuticals with real physical effects, like digitalis, opiates, etc., rather than quack ingredients.
American children tended to have roundworms and pinworms – Dr. Jayne's "vermifuge" apparently worked on both.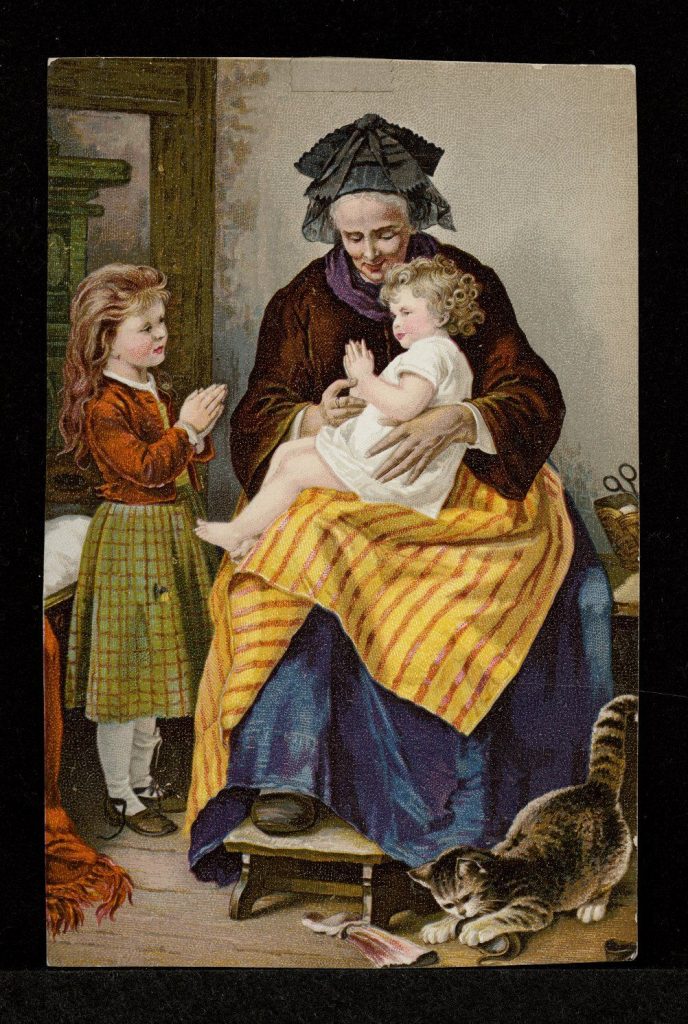 Jayne used a lot of artwork in his marketing – thus many of his product advertisements can still be found.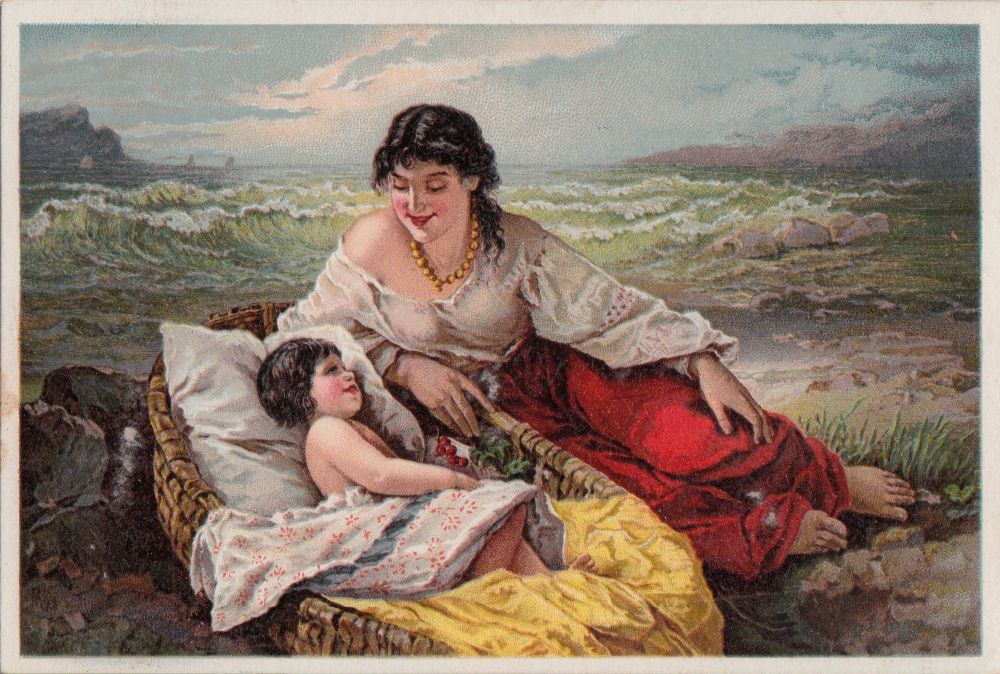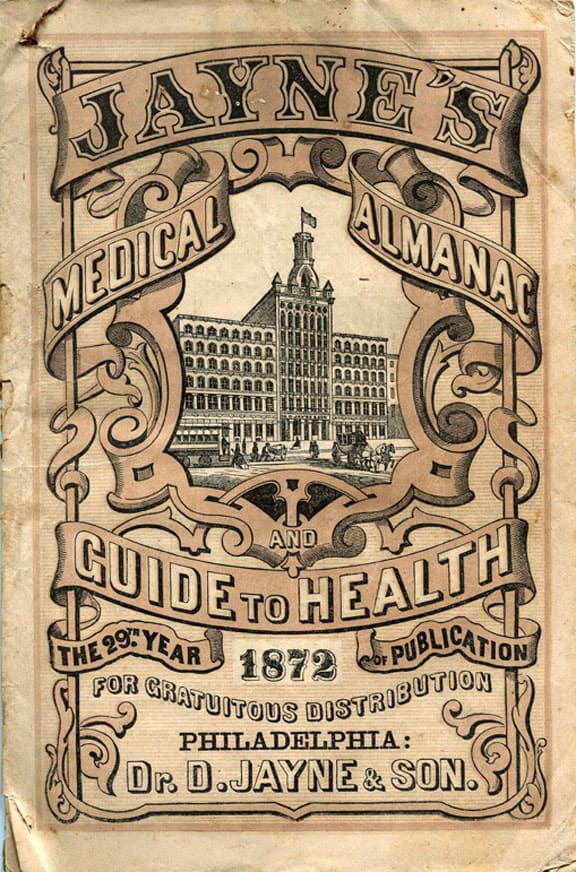 The following is very subtle propaganda.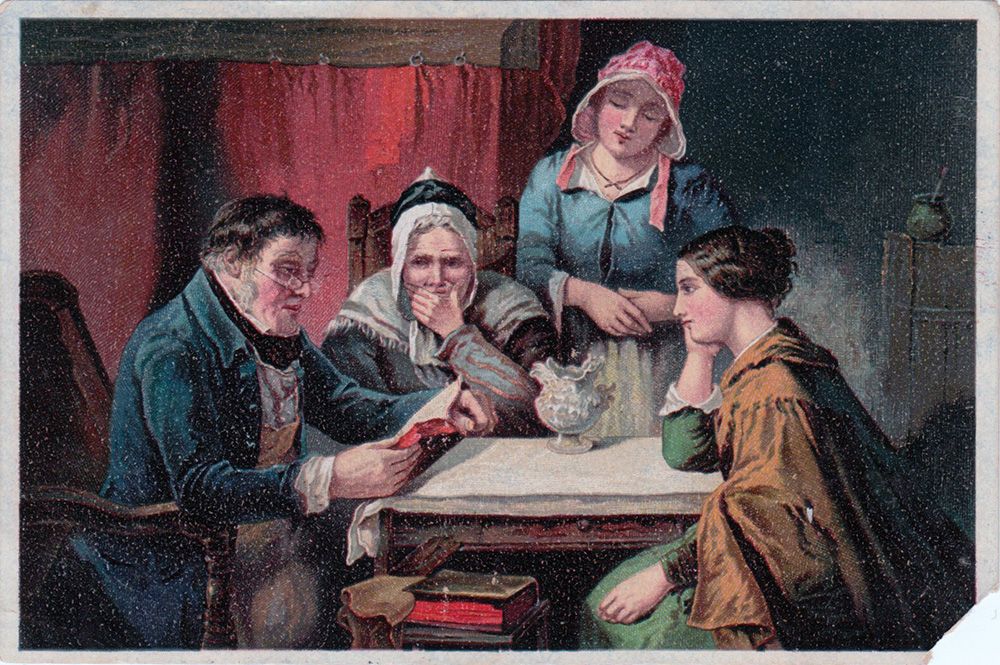 Jayne's was still around as WWII loomed. Many of our childhoods were not long after this. Bear this in mind later in this post.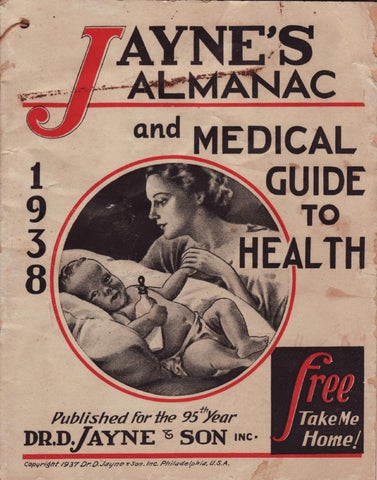 More "Jayne's art".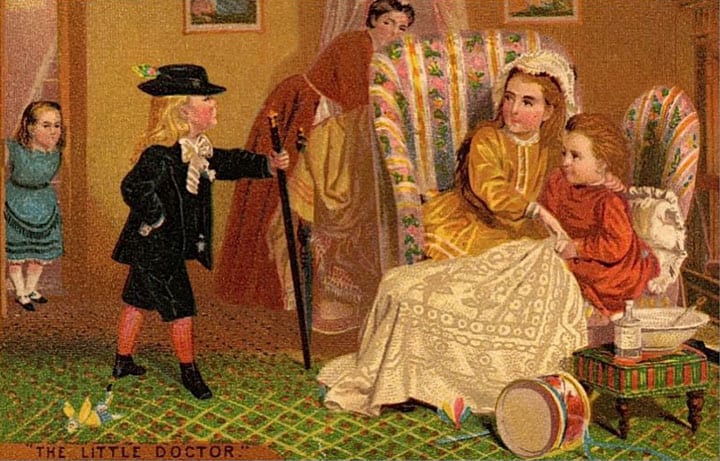 The expectorant apparently contained ipecac, opium and digitalis.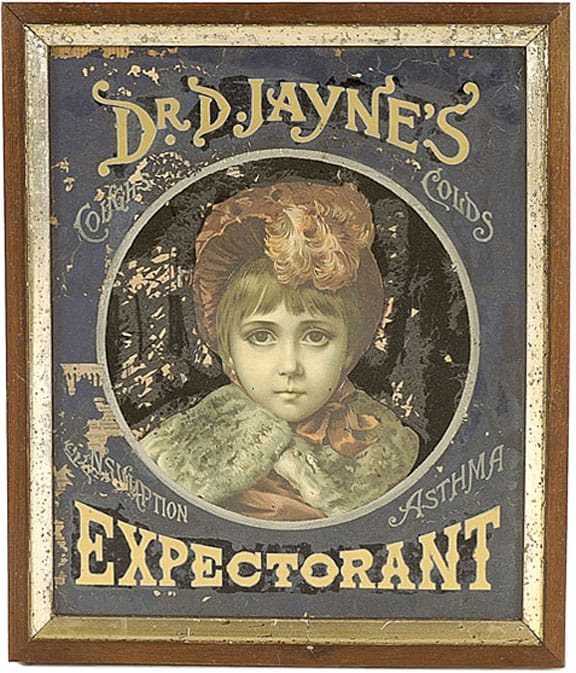 Nothing like a good salve!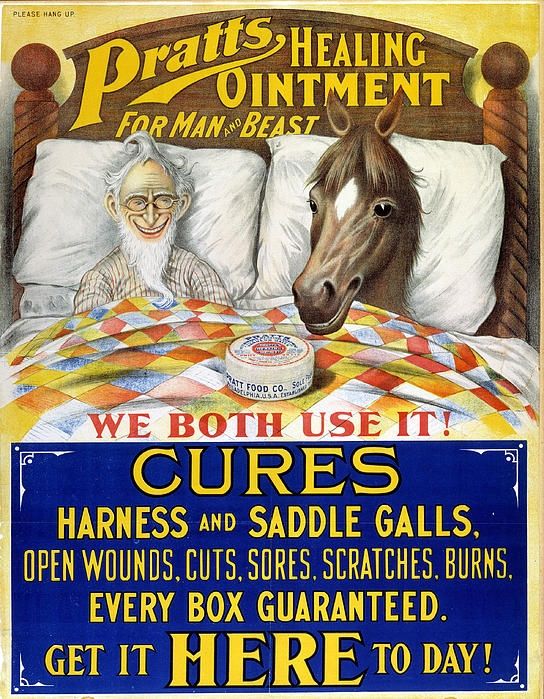 Stabler's apothecary was run by multiple generations of a family of pharmacists. The founder, Edward, was an interesting herbalist, trained in Pennsylvania. He was an abolitionist in Virginia who would purchase slaves to set them free. http://www.connectionnewspapers.com/news/2006/feb/01/herbal-remedy/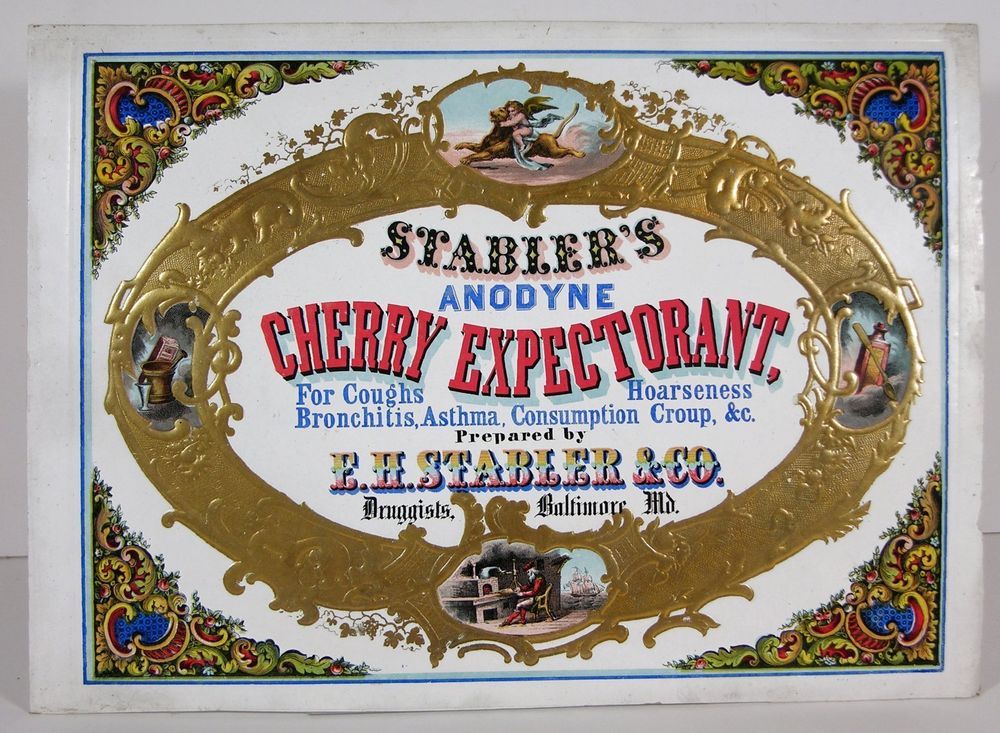 Check out this propaganda! LOL!!!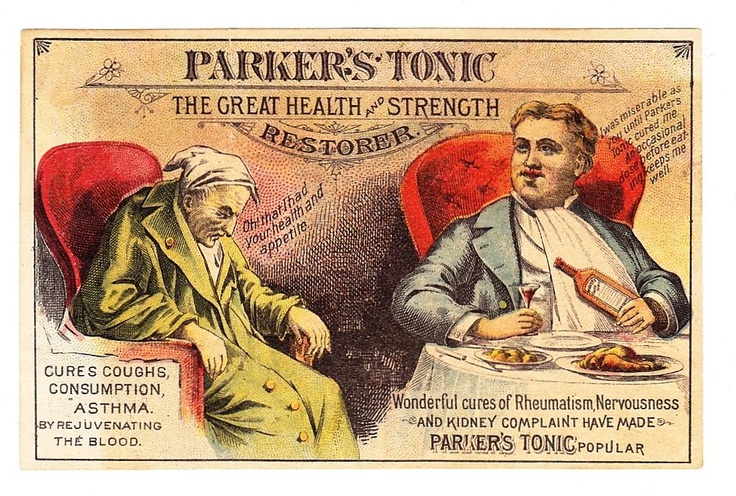 And we finish up with a feminist, abolitionist, and herbalist of great fame in her day, Lydia Pinkham. https://en.wikipedia.org/wiki/Lydia_Pinkham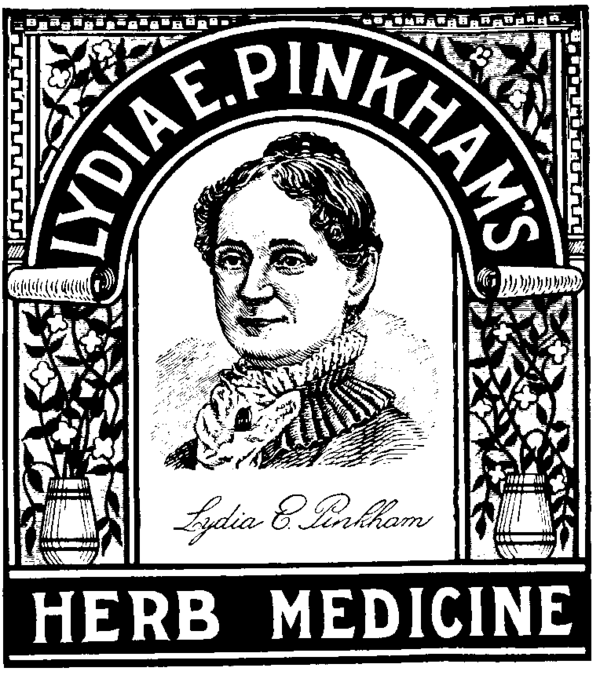 So there you have it.
I hope you have some idea now about medicine in the 19th century.
Do you think we've advanced much?
Let's move "forward" now, to "state of the art" 19th century prescription medicine.
Seatbelts.
---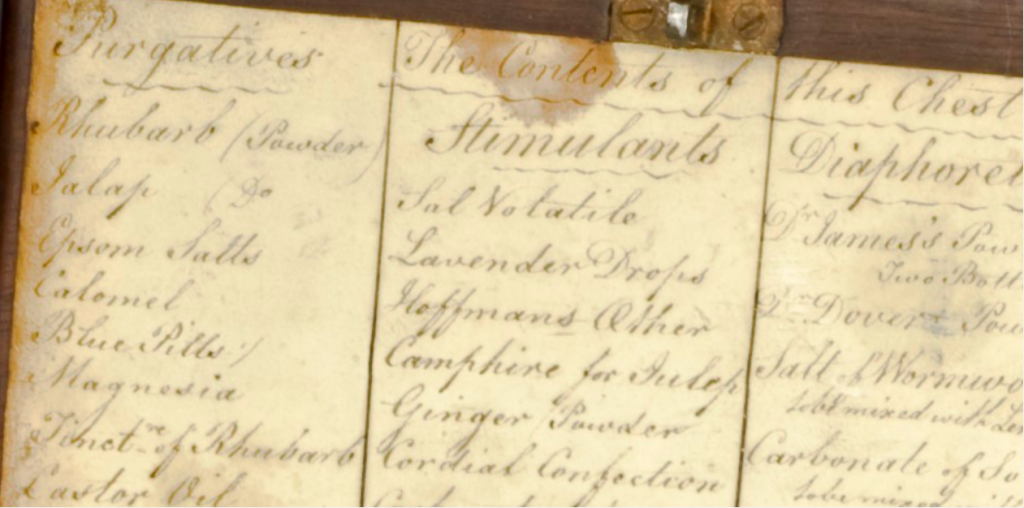 Mercury and Arsenic as the mRNA and Remdesivir of Pre-Fauci America
In the process of reading about how COVID vaccines are now setting off syphilis tests (a topic which we covered last Friday), I chanced upon a boatload of information about early treatments of syphilis, and what I read simply blew me away.
The scandals of syphilis are WAY, WAY more than the "shame of the disease itself", and WAY, WAY more than the Tuskegee syphilis experiment.
These scandals are SMALL POTATOES compared to the scandal of TREATMENT OF SYPHILIS WITH MERCURY.
This is history you will NOT learn under globalists and progressives.
A scandal which was SO BAD – just like "treatment" with these demonic mRNA vaccines – that medicine started QUIETLY – without admitting fault – looking for an exit strategy. And part of that was motivated by this fact:
BLACKS and other groups who were not getting "treated" with mercury, were not suffering many of the WORST end-stage "symptoms of syphilis".
You see what I mean? It was JUST LIKE THE CLOT SHOT. Just like remdesivir. BLAMECASTING the errors of the BAD but moneymaker treatments onto the disease.
This is NOT NEW STUFF.
In fact, it is MOST IRONIC that the Tuskegee experiment STARTED OFF by literally SAVING the participants from treatment with mercury – only to then DENY THEM penicillin when that became available, so that they could continue the experiment.
Because the experiment was not merely about "not treating people".
It was REALLY about NOT TREATING PEOPLE WITH MERCURY.
And THIS explains why there was so much determination to get these participants to the end-stage WITHOUT TREATMENT. Because it was end-stage effects that they were so interested in observing.
What I discovered was that the history of medicine in America is FILLED with stuff every bit as bad as the DEMON Anthony Fauci, the disaster of AIDS and AZT, toxic drugs like remdesivir, and medical killers like the untested mRNA vaccines. Much of it is exposed by the history of syphilis, so that is where we will begin.
---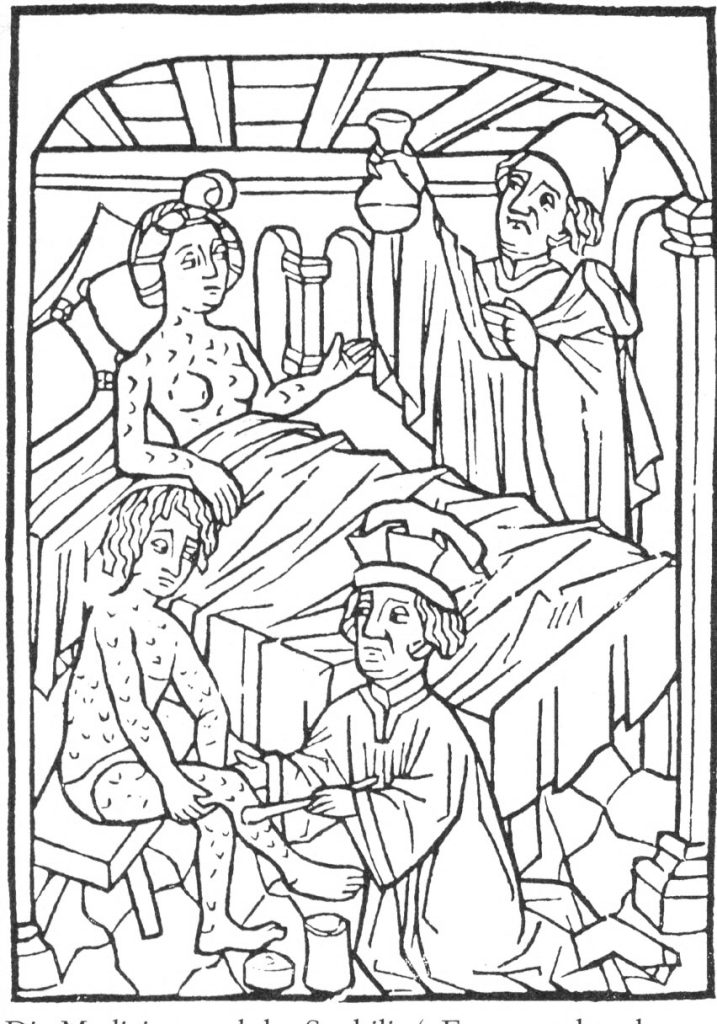 The Wikipedia article on syphilis doesn't say much about the actual treatment of syphilis with mercury, despite it having a fairly extensive section on treatment. A much better coverage is found in the article on the History of syphilis.
However, even THAT does not really give you a sense of the magnitude of what might gently be called "the problem of mercury as a medicine".
Let me put it this way. When it turned out that MALARIA and ARSENIC were both superior and more importantly SAFER treatments of syphilis relative to the "consensus treatment" of MERCURY, you know that mercury was BAD SHIT as a medicine.
Obviously, if they tried MALARIA and ARSENIC, people KNEW that mercury was a bad drug.
In fact, I was shocked to find that the current confrontation between "natural therapies" and "pharmaceuticals" is a VERY old conflict that never went away. While there has been SOME reduction in the mortality difference between "do no harm, save a few" natural remedies and "kill a bunch of people, save a few" pharmaceuticals, we are still talking about millions of Americans killed by pharmaceuticals intended – or maybe just "purported" – to save them.
Anyway, here is the big picture.
The "clot shot" and the people who maliciously pushed it are entirely believable in the long, dark shadow of "killer calomel".
SO – let's get started with Hg2Cl2.
---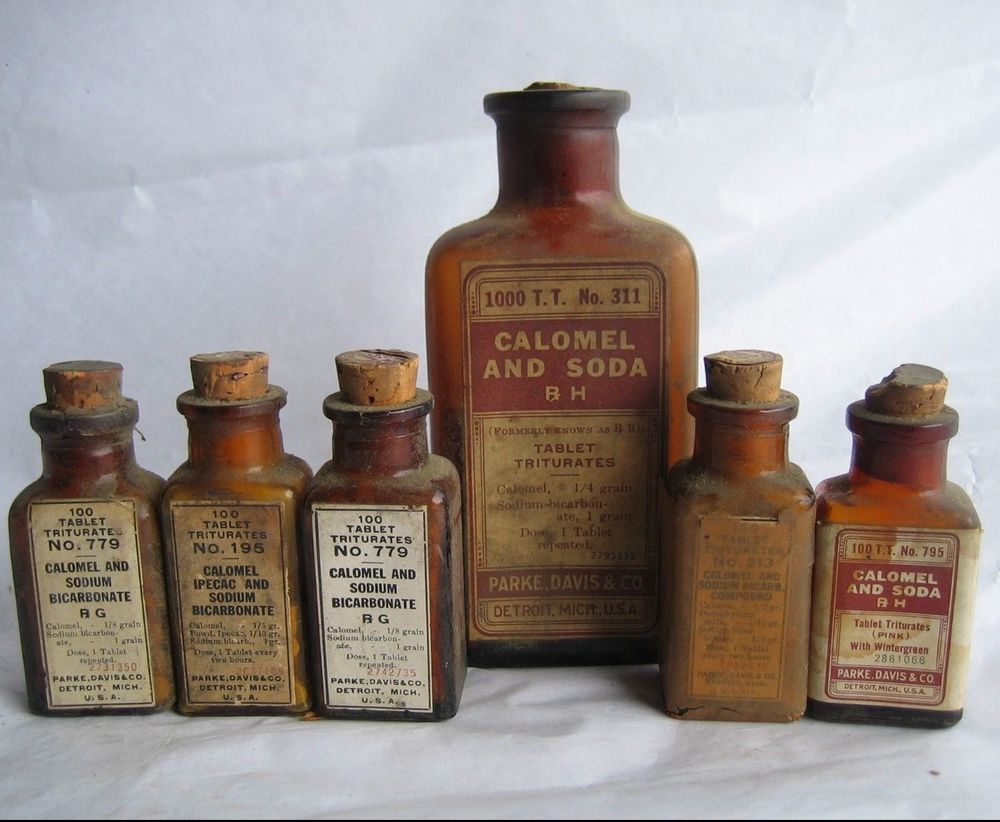 My parents actually had a bottle of calomel (not calamine – the neighbor kids had that) in the medicine cabinet when I was a kid. It was somewhat more modern than the above, with a metal screw-cap. Indeed, my parents had a lot of very old-school medical stuff from the 40s and 50s.
As children, we treated all our wounds with the mercury compound thiomersal, a.k.a. merthiolate. You know – the bad stuff in vaccines. This is the "new" bottle which I loved – we had older glass bottles with a glass dipping rod, before these handy squeeze bottles.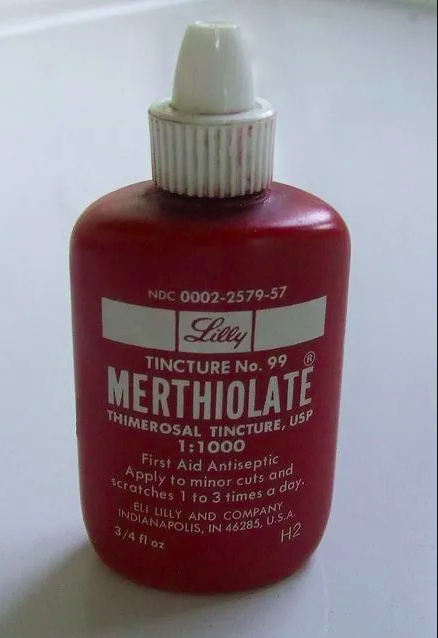 Calomel has a LONG history as a therapeutic. Although it got its start back in alchemy, by the time it got to America, it was a common medicine.
From Wikipedia:
By the 19th century, calomel was viewed as a panacea, or miracle drug, and was used against almost every disease, including syphilis, bronchitis, cholera, ingrown toenails, teething, gout, tuberculosis, influenza, and cancer. During the 18th and early 19th centuries pharmacists used it sparingly; but by the late 1840s, it was being prescribed in heroic doses[7]—due in part to the research of Benjamin Rush, who coined the term "heroic dose" to mean about 20 grains taken four times daily.[8] This stance was supported by Dr. Samuel Cartwright, who believed that large doses were "gentlest" on the body.[9] As calomel rose in popularity, more research was done into how it worked.

J. Annesley was one of the first to write about the differering effects of calomel when taken in small or large doses.[9] Through experimentation on dogs, Annesley concluded that calomel acted more like a laxative on the whole body rather than acting specifically on the vascular system or liver as previous physicians believed.[9] In 1853, Samuel Jackson described the harmful effects of calomel on children in his publication for Transactions of Physicians of Philadelphia.[7] He noted that calomel had harmful effects causing gangrene on the skin, loss of teeth, and deterioration of the gums.[7] On May 4, 1863, William A. Hammond, the United States' Surgeon-General, stated that calomel would no longer be used in the army as it was being abused by soldiers and physicians alike.[7] This caused much debate in the medical field, and eventually led to his removal as Surgeon-General.[10] Calomel continued to be used well into the 1890s and even into the early 20th century.[7] Eventually calomel's popularity began to wane as more research was done, and scientists discovered that the mercury in the compound was poisoning patients.

Calomel was the main of the three components of the pill number 9 of the British army during the First World War. [11]
But if you REALLY want to understand the history of calomel as both a poison and a drug, this is the article you need to read.
---
Beautiful Black Poison
The History of Calomel as Medicine in America
APRIL 2, 2009 BY JENNIFER SCHMID
LINK: https://www.westonaprice.org/health-topics/environmental-toxins/beautiful-black-poison/
ARCHIVE: https://archive.fo/krXUZ
---
This article totally gets it, as you can tell from the opening quote.
New drugs present greater hazards as well as greater potential benefits than ever before—for they are widely used, they are often very potent, and they are promoted by aggressive sales campaigns that may tend to overstate their merits and fail to indicate the risks involved in their use. . . There is no way of measuring the needless suffering, the money innocently squandered, and the protraction of illnesses resulting from the use of such ineffective drugs.

John F. Kennedy, in his Consumers' Protection Message of March 15, 19621
Is the whole "Q" thing starting to make sense? Just as an aside. JFK clearly had some of the same enemies as Trump.
Anyway, this article shows how the use of mercury and arsenic compounds for medicines was controversial even from the START, with Paracelsus himself admonishing fellow alchemists not to use too much mercury in treatments.
The problem with calomel is that it's insoluble MOST of the time, and in that state it can be used in excess, because it just flushes through the body. It's a lot like barium sulfate – a totally safe version of highly toxic barium – in that respect. But if calomel oxidizes, or becomes impure, or otherwise emits other forms of mercury, it can be very harmful.
Thus, calomel got good results in some hands, but in the hands of other physicians, and in the bodies of other patients, it was a killer. It was easily abused, and even some of the "megadose" treatments were abusive from the git-go – to say nothing of giving it to children, and doing life-long damage.
But now, let's look at what calomel and other mercury compounds did for syphilis. For THAT we go to another great article.
---
The Role of Mercury in the Treatment of Syphilis
Comment from David Healy
posted by JoannaLN Posted on Categories History
LINK: https://madnessofnorthwales.com/the-role-of-mercury-in-the-treatment-of-syphilis/
ARCHIVE: https://archive.fo/Cniil
---
This article does a deep dive on use of mercury to treat syphilis, and does not hold back on the contention that much of the symptomology of syphilis that was seen before penicillin, was really due to mercury poisoning and NOT due to syphilis itself.
Sound familiar?
This article in particular contends that the end-stage dementia of tertiary syphilis in the West, which was observed much less frequently in certain populations like blacks, Indians, and Norwegians, who avoided mercury, was mostly due to the treatment with mercury, not syphilis.
In case you're thinking that's unlikely, just consider patient-killing remdesivir, which we've covered extensively.
Remdesivir Is How We Bring Down The Temple of Faucism
The Murder of Veronica Wolski by Fauci and Gilead's Zyklon D
NIH and Gilead Blamecasting Remdesivir Renal Toxicity to an Excipient
OAN Hosts Amazing Anonymous Documentary on Discovery and Suppression of Ivermectin for COVID, and How Gilead and Fauci Gamed a Remdesivir Study
---
Now, there IS an great academic look at the skeletons of syphilitic patients, some of whom were treated with mercury, trying to determine if mercury made things worse. The results are inconclusive, but in any case, the background material is excellent reading.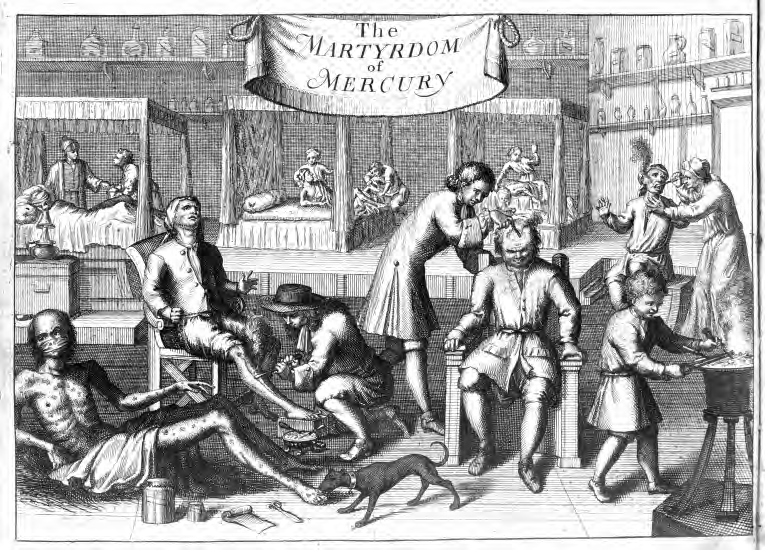 More Harm than Healing? Investigating the Iatrogenic Effects of Mercury Treatment on Acquired Syphilis in Post-medieval London.
Molly K. Zuckerman
DOI 10.1515/opar-2016-0003
Received October 26, 2015; accepted March 29, 2016
Abstract: Mercury was commonly used to treat syphilis in post-medieval Europe, but debate persists about whether it ameliorated infection or exacerbated it. As there are no in vitro studies on mercury's effectiveness, Hg levels were characterized using an established technique, portable X-Ray Florescence Spectrometry (pXRF) in syphilitic skeletons (N=22) from six post-medieval London cemeteries. Levels were assessed against proxies for syphilitic infection severity (lesion type, episodic involvement, extent of involvement), oral health indicators, and age at death. The findings are equivocal, likely obfuscated by background poor oral health and high mortality, and cannot elucidate whether mercury 'killed or cured'.
Keywords: syphilis, mercury, pXRF, post-medieval, London, trace element analysis, paleopathology.
LINK: https://www.researchgate.net/publication/303239558_More_Harm_than_Healing_Investigating_the_Iatrogenic_Effects_of_Mercury_Treatment_on_Acquired_Syphilis_in_Post-medieval_London
My bottom line it this.
The history of treatment with mercury in America serves as a strong precedent for what we are seeing now with "vaccines for everything". The mendacity of some and the fecklessness of others regarding COVID treatments is not new – it all happened before with the mendacious and feckless medical establishment – and MERCURY.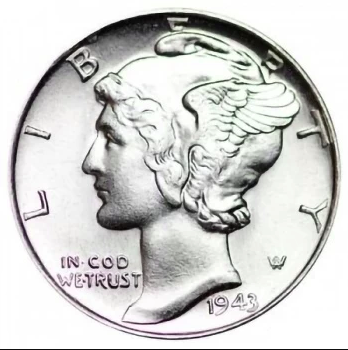 And just for my fellow lovers of history-of-science porn, click on the following for the full-sized image.
From Wikipedia.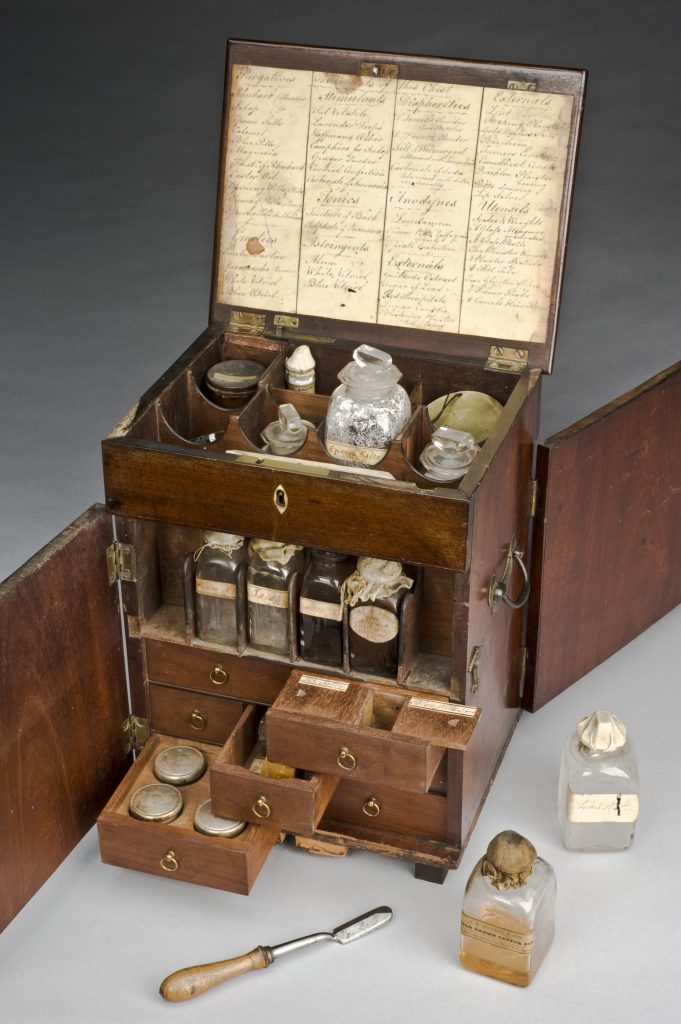 And don't forget to…….
ENJOY THE SHOW.
Thank you all for being here. Have a great weekend.
W