Here we go.
---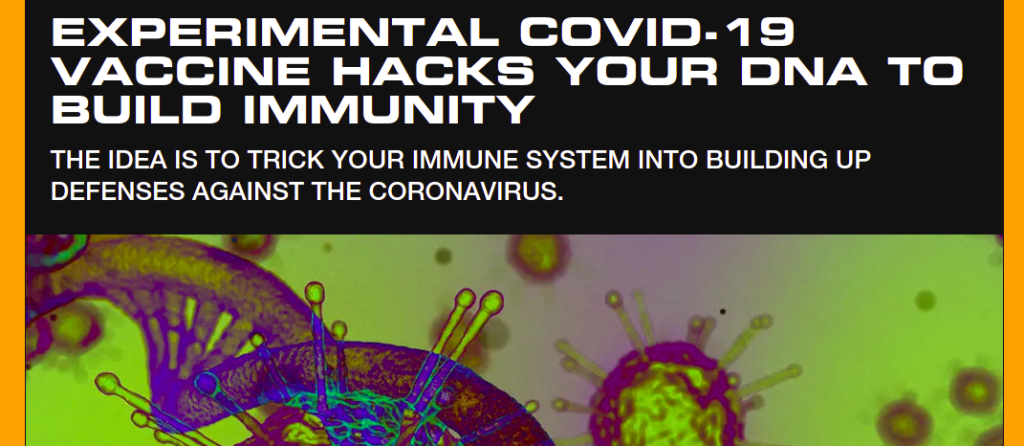 10. It's a "Haxxine"
A lot of people say that "it's not a vaccine", and while I actually LIKE the fact that the CDC – for BAD REASONS – made a GOOD CHANGE (in my opinion) in the definition of vaccines, I am forced to admit that the CDC DEMOCRATS did the KNAVISH DEMOCRAT THING and "changed the rules", which Democrats always do, instead of confronting the badness of the bad vaccines they want to force on everybody, and thus are stupidly committed to defending.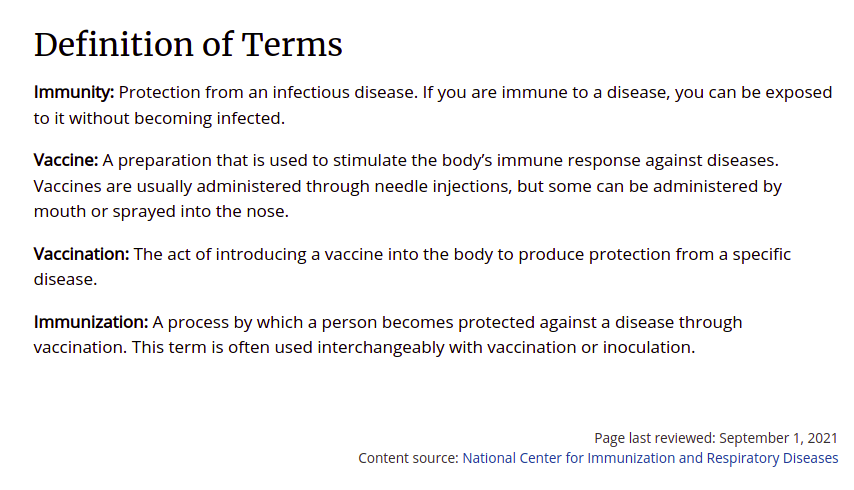 Note that the CDC definition change ALLOWS me to call these things BAD VACCINES, because the new definition allows both qualitative and quantitative expectations on vaccine performance.
But I am going beyond just calling them bad vaccines. I did a knavish thing back, and created (possibly for the second or third time – who knows?) a NEW NAME that can be used to distinguish mRNA virus-like particle and cDNA viral vector "vaccines" from the much more standard and understood protein and glycoprotein antigen vaccines which would have VERY LIKELY been much safer and more trustworthy than the vaccines we got.
THUS – I'm calling these things "haxxines" – precisely because they are GENETIC HACKS. One can easily call them "genetic vaccines", but by calling them "genetic hacks", "haccines", or most especially "haxxines", one gets to the root problem, from the view of scientists and programmers. These things are FAST HACKS – they're untried methods – unproven experimental fixes – and more than that, they are LITERALLY "genetic hacks".
You've heard of "life hacks", so you know what I'm talking about.
"Hacks" tend to have a kind of "go with the flow" and "uncontrolled outcome" quality, which creates simplicity and elegance in the overall method, but the downsides of "premature ability" and "unforeseen but expectable consequences" loom VERY large.
In other words, "hacks" give Jimmy Olson the Superman abilities he probably shouldn't have right now, and bad things can and do result.
There is NO WAY around the truth of things. These vaccines are GENETIC HACKS. I look at the methodology of what was done, and what Pfizer and Moderna are HIDING, and I can tell.
HACKS!!!
Now, "hacking" is how a lot of things are "tried and discovered" in science and programming. I am as guilty as any other scientist or programmer of having PROUDLY developed many beautiful hacks that saved people lots of time, money, and effort. Some of those hacks are still in use, because over time they gained trust and certainty. Vaccination ITSELF is a beautiful HACK that saved millions of lives. The easy cases – stuff like rabies and smallpox – are particularly awesome results.
Hell – IVERMECTIN IS A HUGE HACK!
It's a great hack! It's an awesome hack, because one of the HACKED ELEMENTS is that the therapeutic margin is INSANELY LARGE. The hack isn't GREAT, but the hack can't screw up!
These kinds of "safe hacks" rarely come along. Ivermectin is so awesome precisely because it's an antiviral HACK.
SO – don't consider this as much "anti-vaccine" as PRO-TRUTH. These hacky vaccines are hacky as hell, and absolutely UN-MANDATABLE, in my opinion as a scientist. Mandating a HACK is almost always STUPID. But almost all hacks lead to something good, if you TREAT THE DAMN THING AS A HACK.
"Haxxines". Be careful with the damn things. They're HACKY. Are you sure you want to take one? Not me. These don't look like a "great hack". They look like a BAD HACK that's gonna need a lot of fixing.
And I say that as somebody who had to FIX a lot of other people's HACKS.
OK? Good.
---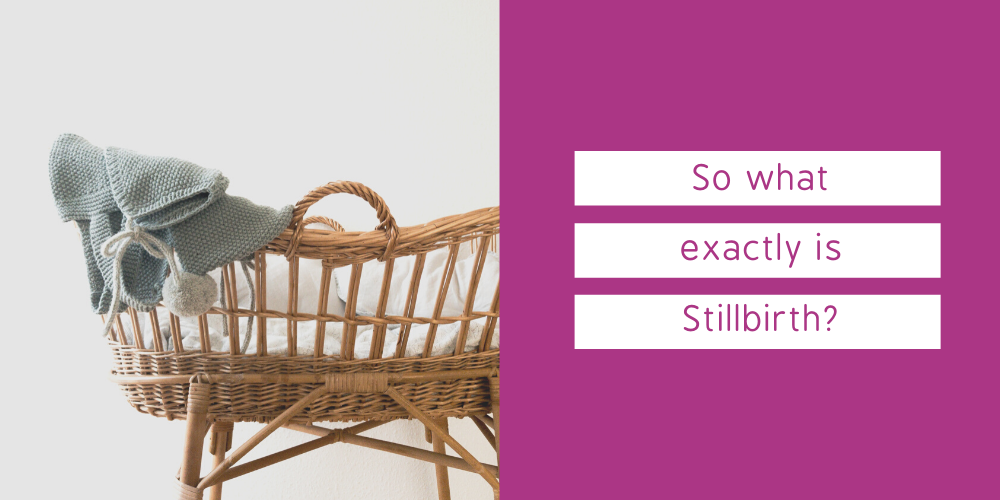 9. Stillbirths and Miscarriages
The Gateway Pundit reminds us that there appears to be a HUGE jump in miscarriages, stillbirths, and "uterine dumps" after the haxxine. It's NOT just obvious in the VAERS data – the facts are slipping out thanks to honest healthcare workers.
The HORROR is that most hospital administrations seem to be hiding the numbers.
December 11, 2021, 12:00 pm
by Alicia Powe
You have to click on this link above and look at the numbers. They're shocking even to non-scientists, but to a scientist, this SHOULD be obvious as hell.
Look – I'm going to be very straight with you. The numbers are absolutely scary, because they are "anecdotal but precise and outside the range where any kind of error matters". These are very often "two or more orders of magnitude things". If you don't see them, you're bloody blind, or trying very hard not to see them.
If this happened for any other reason than the vaccine – something like "water pollution" or a "serial killer nurse in hospitals", the authorities in Canada where this was documented would be FREAKING. But let's be real – because if it's the haxxine, it's THEIR POLICY, and so suddenly they act like they don't know what's going on.
And the media just goes along with the insane pretense of ignorance.
What we're talking about is a situation where numbers of stillbirths jumped by TWO ORDERS of magnitude – from less than ten to nearly 100 in the same timeframe – AND we have a likely suspect that OTHER evidence supports.
Scientifically, it's a NO DAMN BRAINER.
The numbers are STARK and MASSIVE
The number one suspect MUST BE vaccination
The haxxine has demonstrated proper suspect actions
The haxxine has awesome explanatory mechanisms
The haxxine makers HID THE EXPLANATORY DATA
The haxxine makers have been caught hiding and lying before
This is not hard. This is where the audience SCREAMS AT COLUMBO. And they scream at Columbo, because he's still playing dumb, and hasn't yet pointed his good eye at the suspect, and his cigar at the roof, and said "One more thing, Mrs. Psaki."
I cannot for the life of me understand why the CDC/FDA/DNC complex is MANDATING a bad vaccine for a COLD – a vaccine that so obviously causes stillbirths – unless that's the plan.
Well, we know Democrats like abortion, and they like contraception, and this vaccine is a bit like a lottery halfway between them, and – damn, Mrs. Psaki – THAT SURE MAKES SENSE.
Don't take the haxxine if you're pregnant, or ever planning to get pregnant. Just don't. It's just stupid.
OK?
Something is VERY WRONG with this vaccine, and just because the people who would be hurt by the admission won't admit it, doesn't mean there isn't something very wrong with the vaccine.
I mean haxxine.
---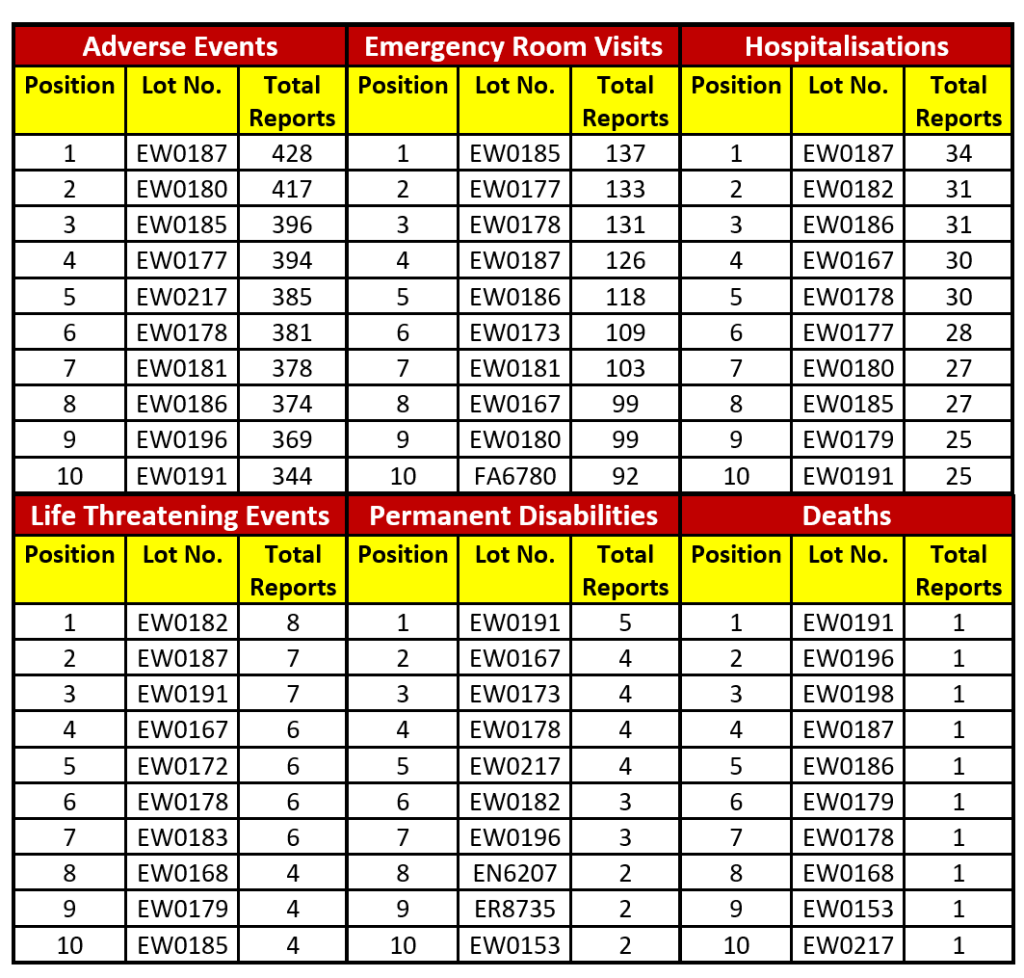 8. Your Kid Could Get a "Toxic Batch" of the Pfizer Vaccine.
If you're thinking of vaccinating your kids, you need to be aware of the fact that the Pfizer vaccine for kids appears to have a "toxic batch problem" very similar to the adult vaccine.
Not only is the number of adverse outcome events in children absolutely unacceptable, in my opinion – there seems to be a systematic problem with the vaccine which has NOT been identified.
I definitely recommend reading THIS article.
Now, I'm going to be completely blunt here. IGNORING all of the possibilities of long-term damage, like myocarditis, pericarditis, stroke, sterility, etc., and JUST looking at "immediate reactions to the Pfizer COVID vaccine", and then comparing THOSE reactions to most childhood vaccines, which are absolutely DWARFED in VAERS by the Pfizer numbers, I don't think there is any way that I would vaccinate a young child, older child, teen or young adult with this vaccine.
It's just POINTLESS. The risks from the disease itself to those cohorts are absolutely minuscule and mild, but the risks from the vaccine are definite and serious – and FAR WORSE than EVERY other vaccine. In fact, they're far worse than historic bad vaccines that got withdrawn.
It is STUPID to vaccinate your kid – particularly just because DEMOCRAT POLITICIANS say so. They don't have good reasons – they're just "order-followers" like Nazis. And if you can't see THAT – well, think what that means. Are YOU a stupid "order-following" Nazi?
I simply find it stupid to take needless risks like this – that don't even offer FUN as a reward. Buy your kid a higher-quality bicycle helmet. Teach them how to swim. Take them hiking and climbing and skating. There are thousands of stupid fun things that still make sense. This vaccine does not.
It makes sense for Pfizer and the politicians it bribes. That's about it.
---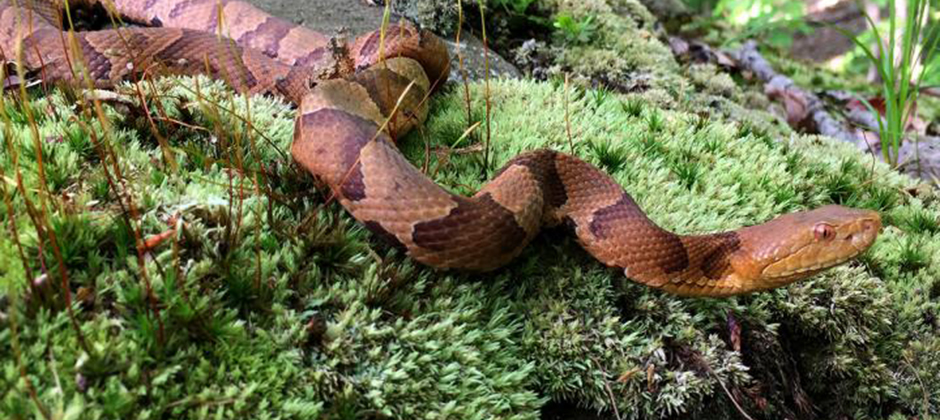 7. Original Antigenic Sin is a Real and Very Serious Reason to Stop Vaccinating Everyone
That is actually the title of a very interesting substack blog post explaining TWO recent scientific papers. You can find links to the papers in the blog post.
LINK: https://eugyppius.substack.com/p/original-antigenic-sin-is-a-real
ARCHIVE: https://archive.fo/Ivs6f
This excellent post spends most of its effort explaining the papers, which largely show how prior antibody immunity to ANY human coronavirus other than the particular strain in question, tends to HURT immunity to the ONE in question.
Basically, prior coronavirus exposure MISLEADS antibody response to later coronavirus infection.
Thus, the idea of "original antigenic sin" is that what your immune system initially "imprints" on, will determine what it does later, and if it imprints on the wrong thing, it will lead to wrong responses.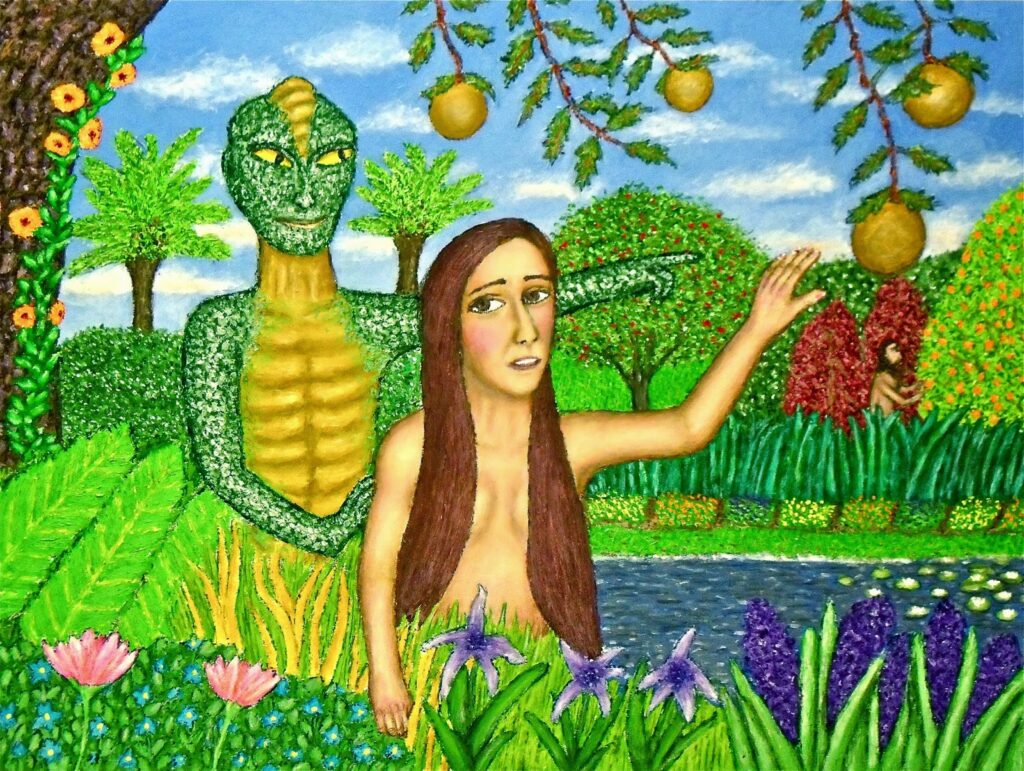 What this tells us, is that natural immunity which does NOT use OLD PLAYBOOKS is what wins against coronaviruses, but the VACCINES are always OLD SPECIFIC PLAYBOOKS, and therefore not very good.
Here is the author, eugyppius.
---
FTA:
The severity of Corona infection varies wildly across the population. Children have generally mild or asymptomatic infections, while adults have a wide range of responses. Everyone always assumed that cross-immunity was part of the answer to this conundrum. The problem is that – at least as far as antibodies go – it is shaping up to be a not very reassuring part of that answer. The innate and non-specific immune response of children looks more and more like a big part of the reason they are spared severe infection. Adults with immune systems tightly calibrated to the common human coronaviruses, meanwhile, often have more severe symptoms. They suffer from Original Antigenic Sin.
Over 4.2 billion people across the earth have received at least one dose of vaccine against SARS-2. The majority of these vaccines have elicited antibodies only against an early form of the spike protein that is no longer in circulation.
This would seem to be one reason why many western countries with high vaccination rates appear to have locked themselves into an indefinite phase of heightened SARS-2 transmission. In the United Kingdom, 96% of adults have antibodies to the spike protein – most of these first acquired by vaccination. Shortly after they concluded their vaccination campaign, cases skyrocketed, and they have remained high ever since.
Original Antigenic Sin is a real phenomenon. It seems not only to permanently influence the immune response to the spike protein itself, but also to inhibit the development of antibodies to other SARS-2 proteins. A worst case scenario, would be a future spike mutation that entirely escapes the anti-spike antibodies elicited by our vaccines. In this case, it seems possible that many vaccinated people will be stuck with permanently suboptimal immune responses. If Omicron is indeed circulating primarily among the vaccinated, as some data suggests, this would seem to be one possibly reason why. These concerns are particularly acute in the case of children, who may well be exposed to the risk of very serious illness in the future, if vaccination permanently misdirects their immune system.
---
Wolf again.
"Misdirection" is the word we are looking for here. This allows us to go beyond the idea of "original antigenic sin", to expand the idea to "subsequent antigenic sin".
EVERY exposure from birth to death – vaccine, infectious disease, or natural (sub-infective) – has the potential to mislead our immune systems in later exposures, and there is no reason to think that Fauci or Big Pharma are going to come up with vaccines that are going to "lead smarter" than our highly evolved natural immune systems, in my scientific opinion.
Basically, it's as if coronaviruses are excellent attacking boxers which (by evolutionary memory) remember the jabs and punches that "got through" before, and if you waste energy making any of those old moves, you will be "rope-a-doped" by the coronavirus.
Thus, like the viruses, WE have "evolved memory" of how to combat shape-shifters, with our own shape-shifting response, which looks for NEW ATTACKS – not old ones.
What this says to me is that Fauci's "yesterday's news" antibody-based vaccine strategy is COMPLETELY WRONG.
One of the things I've noticed is Fauci's reluctance to move on from Original Wuhan vaccines. Yes, we drop our jaws at the mere MENTION of vaccines "tailored" to newer variants, and I totally get the idea of warning about the Fauci "rona-coaster". I absolutely agree that Fauci is dangling that clearly-planned strategy in front of us as a future narrative talking point.
LINK: https://theconservativetreehouse.com/blog/2021/12/08/whoot-there-it-is-anthony-fauci-says-we-are-prepared-to-start-delivering-variant-specific-booster-vaccines/
BUT – at the same time – Fauci seems really intent on pushing vaccination with permanently and massively sub-optimal out-of-date vaccines, which are definitely MISLEADING our immune systems.
Thus, it strikes me that Fauci is trying to get the "worst of both worlds". He's not treating GOOD, HIGHLY CURRENT vaccine specificity with the seriousness it deserves. Rather, he is trying to MILK the bad, delta-failing vaccines for all they're worth.
Something is WRONG here. I think a lot of it has to do with Fauci's "funding-centric" view of public health. I think he has a distorted set of priorities, based on the extreme compromises that he has made with the industry. It explains remdesivir, and it explains these bad, out-of-date vaccines.
But the bottom line is this. There is clearly more here than Fauci understands, and mandating these CONFIRMED immunity-misleading vaccines over natural immunity is wrong, and possibly – quite possibly – a kind of murderous hubris.
---
6. The Haxxines Appear to Offer No Benefit When Viewed from All-Cause Mortality
This is a subtle point, but it's a very effective argument with me, because it does not let anything escape. No matter how hidden the effects – positive or negative – of the vaccines, in the end, all-cause mortality numbers that don't shift tell me that the vaccines simply aren't working as a public health policy.
LINK: https://beckernews.com/exclusive-its-game-over-for-the-cdc-if-these-death-rates-hold-true-43385/
People are very likely trading some slight improvement in risk of death from COVID, for some slight increase in risk of death from haxxine side effects.
Overall? They're just not doing much good.
No thanks. Not worth it. Demand BETTER VACCINES. Or maybe even a different solution.
---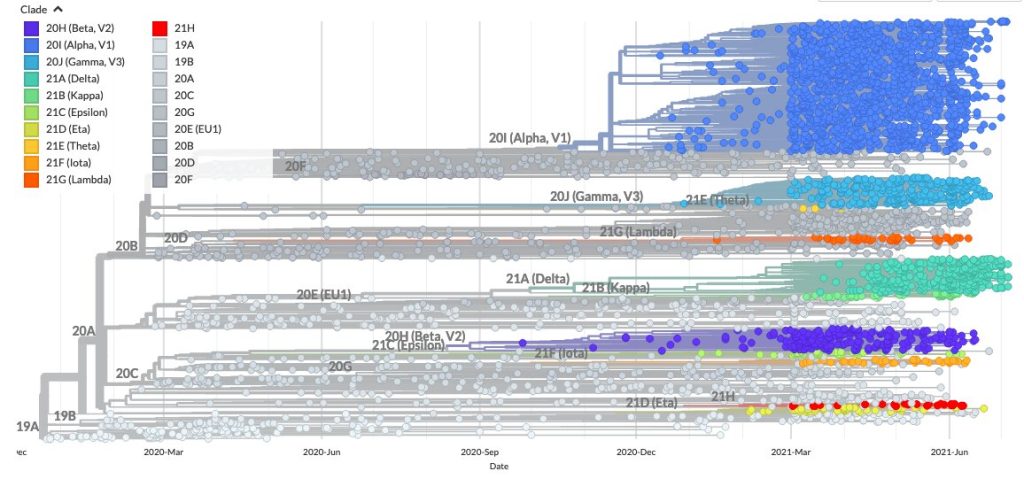 5. Vaccination Against Wuhan Made People More Susceptible to Infection by Beta, Gamma, and Delta (But Not Alpha) Variants in the Netherlands
I'm just reporting the study, which is BLUNT evidence of "vaccine-enhanced infection", a.k.a. VEI.
We will talk more about VEI below, and where it may come from.
TITLE: Increased risk of infection with SARS-CoV-2 Beta, Gamma, and Delta variant compared to Alpha variant in vaccinated individuals
LINK: https://www.medrxiv.org/content/10.1101/2021.11.24.21266735v1.full-text
ABSTRACT: The extent to which severe acute respiratory syndrome coronavirus 2 (SARS-CoV-2) variants of concern (VOC) break through infection- or vaccine-induced immunity is not well understood. Here, we analyze 28,578 sequenced SARS-CoV-2 samples from individuals with known immune status obtained through national community testing in the Netherlands from March to August 2021. We find evidence for an increased risk of infection by the Beta (B.1.351), Gamma (P.1), or Delta (B.1.617.2) variants compared to the Alpha (B.1.1.7) variant after vaccination. No clear differences were found between vaccines. However, the effect was larger in the first 14-59 days after complete vaccination compared to 60 days and longer. In contrast to vaccine-induced immunity, no increased risk for reinfection with Beta, Gamma or Delta variants relative to Alpha variant was found in individuals with infection-induced immunity.
I want to emphasize that last sentence:
In contrast to vaccine-induced immunity, no increased risk for reinfection with Beta, Gamma or Delta variants relative to Alpha variant was found in individuals with infection-induced immunity.
So, according to this, I made the right choice, not getting vaccinated, in terms of resisting infection with the delta variant. Delta eventually got me, but it likely would have gotten me SOONER if I'd gotten the vaccine – at least that is the prediction I would make based on the results of this study.
Hmmmmmm.
---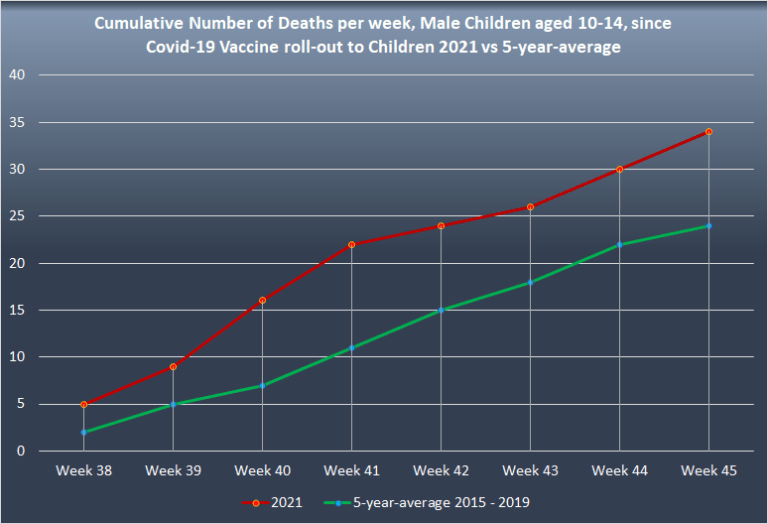 4. Childhood Deaths are Going Up Since They Started Getting The Haxxine
I want to scream "XXXXING MURDERERS", but I will resist. For now.
TITLE: Deaths among Children are 44% higher than the 5-year-average since they were offered the Covid-19 Vaccine according to ONS data
LINK: https://dailyexpose.uk/2021/11/24/child-deaths-increasing-since-offered-covid-vaccine/
Yeah, it's not PROOF, but GOOD GRIEF – it's one of the most dangerous "correlations that looks a hell of a lot like causation" that I've seen in a while.
What if Trump was right, and kids should not be getting this vaccine?
Mandating it? OBVIOUSLY wrong.
I would say this is close to the point where non-violent solutions not only run out of justification, but may in fact be viewed as collaboration with evil.
This is where Christ turns into a "chucker of millstones like asteroids". This ain't "smiley Jesus" stuff.
Something is VERY wrong with not only our criminal DOJ, but even with our alleged "white hats" if they're protecting this shit, worse still, mandating it.
---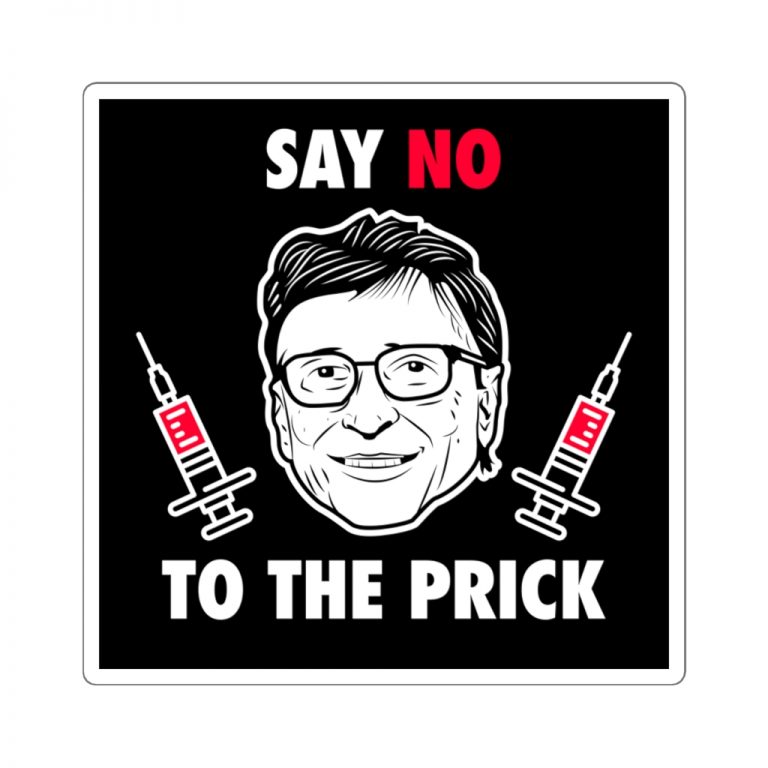 3. COVID Recoverees Are Statistically Better Off Avoiding the Jabs
Karl Denninger was all over this one. Title: "Debate Is Over Folks; Facts Came In".
https://market-ticker.org/akcs-www?post=244442
I will start by briefly summarizing what Karl ends up saying, which is complicated (you will see).
Karl looked at the pre-print of a HUGE scientific study in Israel.
The title of the study is "Protection and waning of natural and hybrid COVID-19 immunity".
https://www.medrxiv.org/content/10.1101/2021.12.04.21267114v1.full.pdf
There will likely be a lot of arguments over what the results mean, and they will depend upon what your "metrics of success" are.
Karl is of the same opinion as me, that ONLY SEVERE OUTCOMES MATTER with COVID-19. If you get sick and recover, and don't die or go to the hospital, it's all OK. Even better if you get good immunity which staves off the NEXT illness out of the deal.
Based on that opinion, the results here would argue that OLDER people who have already gotten the disease, are better off NOT GETTING THE VACCINE, in order to avoid severe outcomes.
I mean haxxine. Whatever.
You will have lower risks if you just stay on the natural immunity track. This is what I figured from all the early studies of COVID-19. It is part of my caution toward vaccines which were explicitly NOT TESTED on recoverees, who were REMOVED from the study populations by the drug companies.
The data is complex and it's easy to slice it different ways. Here is Karl's take:
---
FTA
To summarize:
Natural immunity is more-protective than vaccination and not a little either. It is more than double the effective protection beyond the first two months after being vaccinated. In other words being jabbed not only is a poor second choice in terms of generating immunity it cannot be considered comparable in any way.

In the younger cohorts being jabbed beats being recovered for severe outcomes if you get infected. But when adjusted for odds of infection it loses, badly, beyond the first two months. This is very important because the odds of a severe outcome for a young person are quite low in the first place. In short there is a clean argument that a young person, due to the decay of immunity from the jabs, is better off being infected as their immunity is more-durable and on an infection-risk adjusted basis if previously infected they are less-likely, by quite a lot, to have a severe outcome on a second encounter. This of course ignores early treatment that may reduce severe outcome risk — which nobody who is other than desirous of a large body count would ignore. We haven't ignored early treatment on purpose have we?

While it is is true that being jabbed after or before infection does indeed reduce the risk of being infected with a third immunity-generating event if you do get infected it has demonstrated negative effectiveness in the recovered cohort when it comes to severe outcomes. It will be very interesting to see how this plays as time goes on because many of these infections occurred quite-recently with Delta and given the known much slower decay of immunity from infection than vaccination there is a confounding factor that, in combination with the low event count, leaves us with a jury that is still out in this specific case.

Given that vaccination after infection increases the risk of severe outcomes over someone with natural immunity if you get a second infection being vaccinated after infection is likely harmful, and not a little either. Getting infected again after infection and then vaccination is a third immunity-generating event. There is no data on this via the natural route (that is, infected, recovered, infected again and recovered, and then infected a third time.) Given the deterioration in protection from severe outcome if infected after recovery and then vaccination, which is quite significant for all except the youngest cohort, it is likely that being infected twice not only produces superior resistance to infection it also avoids the severe outcome risk increase.
Note that none of this includes the risk from the jabs themselves. To the mortality and morbidity ("severe" outcomes) you must also add that which comes directly from the medication, since no drug is ever without said risks.
What is clear is that natural immunity is superior both in terms of protection from repeat infection and from severe outcomes. In addition being boosted had negative or no effectiveness in preventing severe outcomes among everyone except those under 40, where there were too few events to get clean statistical evidence. This implies that vaccinated immunity, when "refreshed", does not alter the course of a breakthrough infection yet that was the remaining leg on which the argument rested, that it prevented severe outcomes. That should be evident in the data with a significant decrease in severe outcomes across all cohorts and it is not.
What's worse is that a third event (infection) after recovering and then being jabbed led to increases in severe disease risk if you got a breakthrough, and quite-materially so, over simple recovery.
This argues that jabbing a recovered person, while it may produce apparent superior resistance to infection, is in fact worthless or worse because when adjusted for the severe event risk the reinfection and severe outcome risk is actually HIGHER if you got vaccinated after being infected.
And finally this data also demonstrates that being infected after vaccination produces a materially faster immunity decay than infection alone which is solid evidence that vaccination in fact materially impairs the natural immunity process. That is, aside from direct side effect risk it screws your natural immunity duration when, not if, you get infected after being vaccinated anyway.
---
WOLF again.
Denninger believes that the results indicate something called VEI – vaccine-enhanced infection.
VEI is basically a broader category that includes ADE – antibody-dependent enhancement – but it doesn't restrict the disease-enhancing mechanism to antibodies, even though in any complex mechanism, some sort of positive or negative failure by antibodies is almost assuredly involved. Thus, by REMOVING antibodies from the name, VEI prevents arguments from getting sidetracked as to exactly WHY the vaccines are enhancing subsequent infections. VEI means you gave a vaccine which made a subsequent infection WORSE. You can figure out why and whether it's ADE later.
NOW – let me start off with a CRITICAL SIDEBAR on VEI and where it likely comes from.
---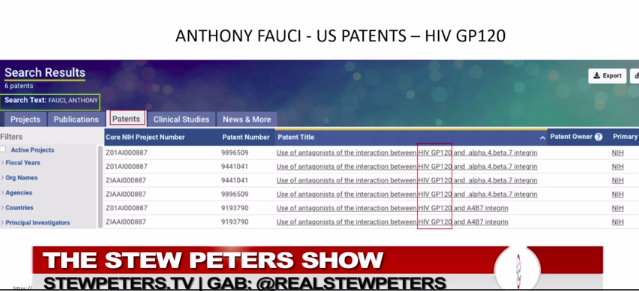 FREAKY SIDEBAR ON VEI AND FAUCI'S DIRECT INVOLVEMENT IN ITS APPEARANCE IN BOTH COVID-19 AND VACCINES THEREOF
Denninger's last point – that vaccination is shown here to "mess up" natural immunity to COVID – doesn't even get into the very real likelihood that vaccination is ALSO messing up natural immunity to other diseases and possibly cancers. THAT is the stuff that Drs. Cole and Thompson have found in the jabbed. There's more new evidence of VEI in scientific papers (shocking evidence, actually) which Denninger has covered elsewhere, but set that aside for later. It's small potatoes compared to the following.
Decreased general immunity TO all diseases and cancers, CAUSED by both the disease and even more so by the vaccines, SEEMS to be one of the huge RISKS (and this actually happened) of having inserted sequences for HIV features into the spike protein during "Bat Woman's" research, and then by necessity or not, sneakily / stupidly / cunningly, bringing those same features into the vaccines, which – bizarrely – is something that ANTHONY FAUCI apparently holds patents to.
And all of this stuff is related to things that Fauci and his buddies LIED ABOUT and DENIED.
And all of this stuff is stuff that "DRASTIC" missed by a mile, by strawmanning away from it. It's obvious as hell now why DRASTIC was "supported" by CIA/WaPo, Twitter, and all the usual scoundrels. They're the "Plan B" to hide Fauci's and China's and WEF's murderous felonies, by "snopesing" us with an accidental misdemeanor that leaves out the more shocking horrors that bring down puppet governments.
Yes. You heard that right. Karen Kingston found this stuff. And I had to watch what she said FIVE TIMES to fully GRASP and ACCEPT what she is saying. I thought she might be exaggerating or leaving out something – some part of this. She's not. The simple FACTS alone are SHOCKING.
---
SIDEBAR WITHIN A SIDEBAR
I don't know if you ever saw the movie Impostor with Gary Sinise, which is based on a short story by Philip K. Dick, but my immediate reaction was the question "Is Anthony Fauci some kind of 'impostor' whose goal is to destroy humans on this planet?" I'm not kidding. That was my first thought. Because what he's doing sure seems like a great way to attack intelligent life on this planet. Just sayin'.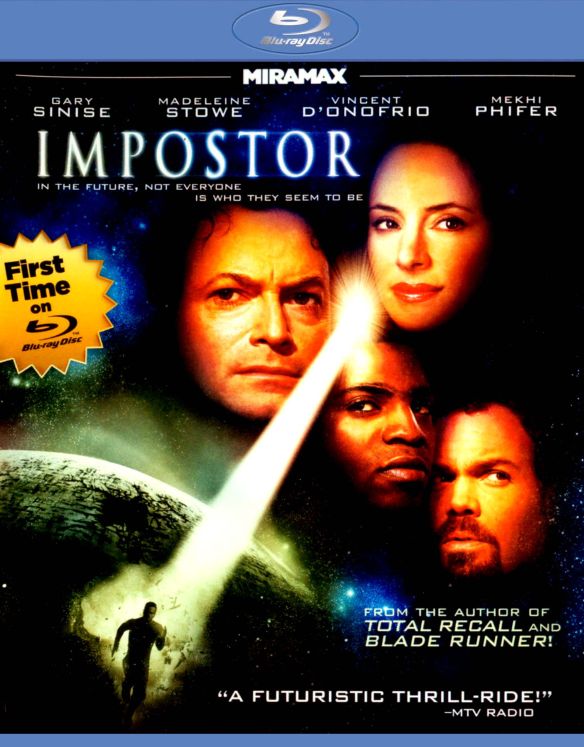 ---
OK – has your jaw dropped yet? Good. It should. I'll just give you the links and the video. Stew Peters doesn't really let Karen Kingston explain this in the detail it deserves, so she says things with a brevity that allows for unwarranted doubts to fester.
Karen Kingston needs an hour on OAN with somebody like me or Kirsch or Malone or Denninger to explain things, but she has a huge story here.
Fauci and his crew of science grifters consciously put HIV molecular features [which could, of course, risk HIV-like outcomes] into the spike protein of the more communicable and more dangerous disease, which risked exactly what we are experiencing with the disease, and they didn't just do it knowingly (as you can READ FROM THE LITERATURE) – they took out patents on doing the same features in vaccines, which makes THEM riskier of the same dangers. And then of course they lied about all of that and tried to cover it up. And to top it off, they supposedly changed patent wording to include accidental and intentional releases for some kind of patentability reason, which makes me wonder what the hell is going on in the Patent Office as well.
And remember those Indian scientists at the beginning who spotted those four "HIV inserts"? Which Fauci and company forced the journal to retract? Yeah, that's what we're talking about. That science makes sense now. The evidence is now in VAERS. The evidence is in the patents. THEY KNEW WHAT THEY WERE DOING AND THEN THEY LIED ABOUT IT AT EVERY STEP OF THE WAY.
What the HELL!!!
THIS IS THE GREATEST SCIENTIFIC SCANDAL IN HISTORY.
LINK: https://www.redvoicemedia.com/2021/12/fauci-patent-vaxxed-induced-aids-biotech-analyst-hiv-glycoprotein-120-contained-in-vaxx/
LINK: https://rumble.com/vqhqop-fauci-patent-vaxxed-induced-aids-biotech-analyst-hiv-glycoprotein-120-conta.html
LINK: https://brandnewtube.com/watch/karen-kingston-fauci-patent-vaxxed-induced-aids-hiv-glycoprotein-120-contained-in-vaxx_r14CHFmoubcfHla.html
And oh, yeah, there is an Israeli study that shows worse outcomes in the vaccinated.
NEXT.
---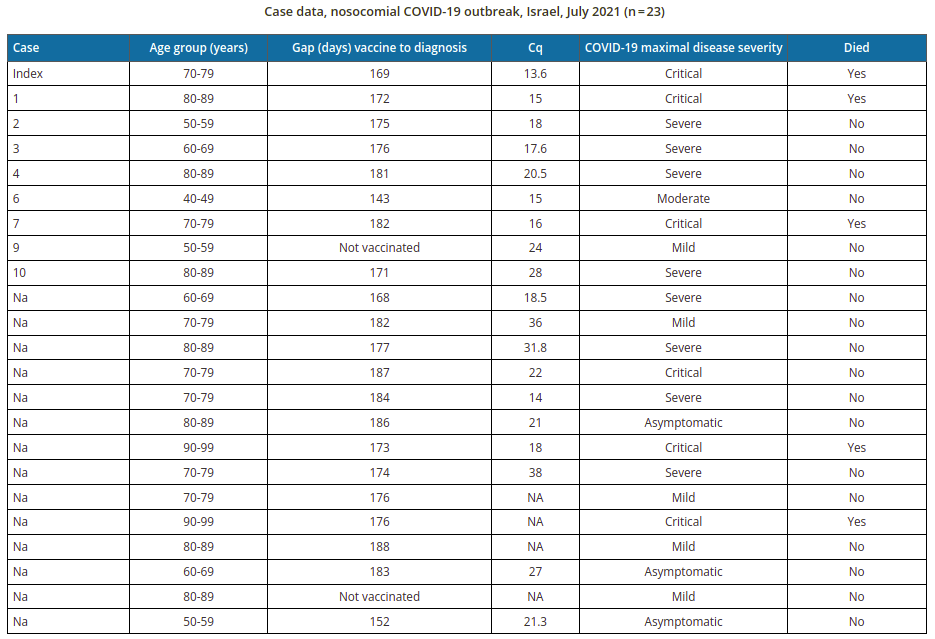 2. An Israeli In-Depth Study of a Breakthrough Exposure Outbreak Incident Showed Worse Outcomes For The Vaccinated
This is one that Denninger posted about EARLIER in relation to VEI. And unlike some cases where he hyperventilates, in this case, IMO, it's MUCH WORSE than Denninger reported.
Going to the ACTUAL PAPERS – if you're used to reading scientific papers – proved MORE SHOCKING than what Denninger said.
Denninger: Simply Put: It DOES NOT WORK
The Lancet: The epidemiological relevance of the COVID-19-vaccinated population is increasing
Israeli Letter: Nosocomial outbreak caused by the SARS-CoV-2 Delta variant in a highly vaccinated population, Israel, July 2021
If you look at this, what you see is that the people who were unvaccinated got off much better than the vaccinated. It's VERY obvious. You can just read it for yourselves – any of those links.
Denninger is able to rant more. Start off with him.
In The Lancet, it's just mentioned, but the authors are trying, as much as they can get away with in a controlled science press, to WARN people that it's really a "pandemic of the vaccinated" now.
And in the original Israeli paper, they are also trying very CAREFULLY to warn people that it's a WORSE PANDEMIC for the vaccinated.
And ALL OF THAT leads me to a BLOG POST where somebody named Herschel Smith spotted something very, very, very telling.
I had no idea WHY Pfizer was doing what they are doing, by not supplying their new COVID drug as a single compound, but rather in a FORCED combination with an AIDS drug.
Well, now THAT all makes sense.
---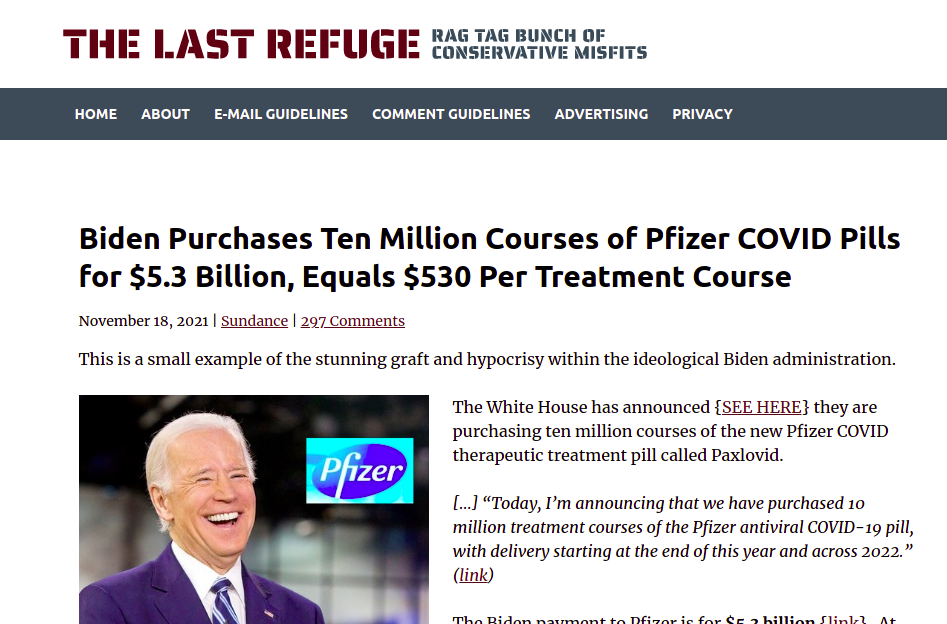 1. Pfizer May Be Sneaking Ritonavir (AIDS Drug) into its COVID Pill To Cover Up Vaccine-Acquired Immunodeficiency Syndrome (VAIDS)
I have no idea if the guy who wrote this blog post, which is ABOUT Denninger's post on the Israeli letter, is the one who figured this out, or if he just read the idea somewhere else. All I know is that I absolutely think he's right.
Herschel Smith: The Vaccines Make Everything Worse
---
FTA:
We've extensively discussed the damage the vaccine is doing to the immune system, the increased risk of cancer, the pericarditis, and the blood clots and hemorrhaging associated with the shots. Put simply, its side effects are awful. But before that is even considered, they simply don't work. This from Karl Denninger.
In Israel a nosocomial outbreak was reported involving 16 healthcare workers, 23 exposed patients and two family members. The source was a fully vaccinated COVID-19 patient. The vaccination rate was 96.2% among all exposed individuals (151 healthcare workers and 97 patients). Fourteen fully vaccinated patients became severely ill or died, the two unvaccinated patients developed mild disease [[4]]

Not just oops, VEI.

Vaccine Enhanced Infections.

This is in The Lancet, a high-quality prestigious medical journal.
Except that I don't think it's oops. I think all of this was intended.
See also this. Israel is in real trouble with a veritable blizzard of sickness. Make sure not to miss the fact that the new Pfizer Covid pill has HIV medication in it.
Not, of course, to treat the virus, but to treat the effects of the vaccine.
That's quite a scam, yes? Develop a shot that harms you for a disease your colleague (Fauci) developed, and then develop the drug that allegedly will make you better from the harm you perpetrated on people to begin with.
---
Wolf again.
Yes – the Pfizer drug PAXLOVID (good GRIEF – what focus group created THAT name?) includes both a COVID protease inhibitor, PF-07321332, and an older AIDS drug, ritonavir.
Now – Pfizer states a plausible reason to include the HIV drug ritonavir – namely to shut down liver metabolism to increase the concentration of the ACTUAL anti-COVID protease inhibitor PF-07321332.
But really, this just sounds like a paper-thin justification for administering an HIV drug to cover up the HIV-related consequences of the Pfizer vaccine, which stupidly incorporated all of the HIV problems of the Fauci-Wuhan-created SARS-CoV-2 spike protein, which stupidly included all the problems of AIDS. Unless it's not stupidly, but diabolically. Which is even worse. Bloody impostor!
It's just more drugs, and MORE DRUGS, covering up one "error" with ONE MORE "ERROR".
Or was this forseeable stuff ever an error to begin with? They KEEP DOING THE WRONG THING. OVER AND OVER. AGAIN AND AGAIN.
As you can see below, this hepatic shutdown action of ritonavir has a long list of potentially dire consequences, much like remdesivir, which is also basically a kidney and liver toxin.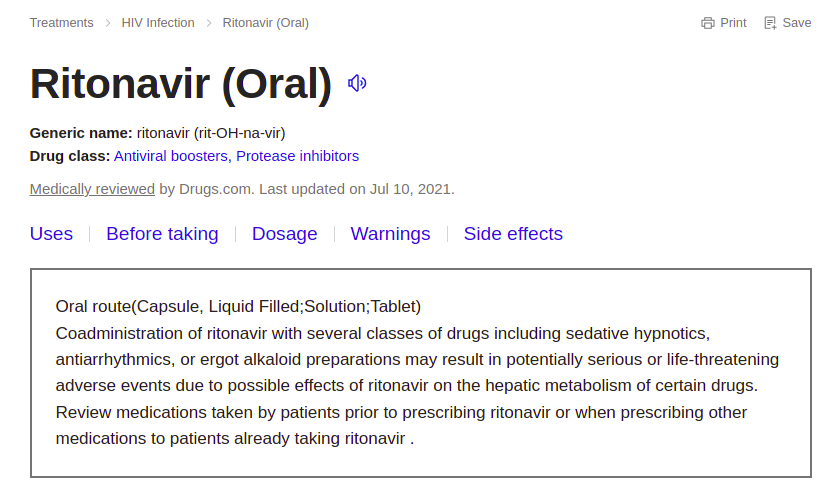 I personally think this is all quite beyond suspicious as hell.
And after all of this crap, why that damned bureaucrat millionaire Fauci is still in his job is beyond me.
---
So there you have it.
Once you understand that they are selling the disease, the cure, and the cover-up, you can safely say that you want NONE OF THEM.
I want to see Anthony Fauci and Albert Bourla arrested and tried.
That's what I want. We can talk about vaccines again after that happens.
Until that happens, I won't take 'em. NOT A ONE.
W