This WE ARE Q 2 / SECOND STEP TWO'S-DAY open thread is VERY OPEN – a place for everybody to post whatever they feel they would like to tell the White Hats, and the rest of the MAGA world.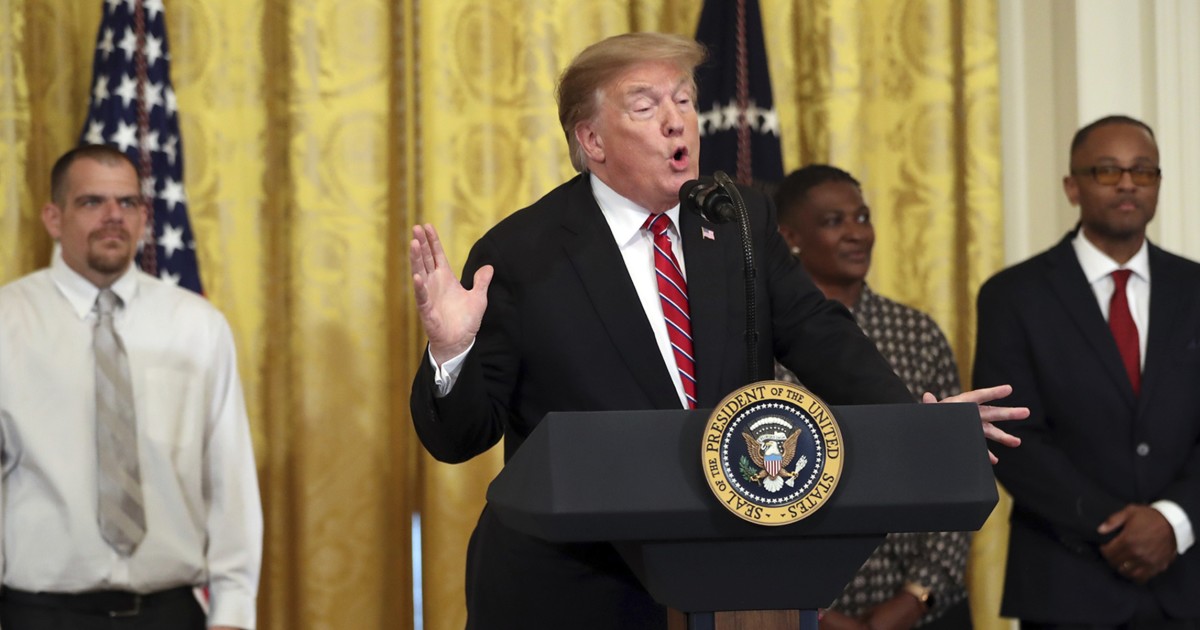 Some advocates had urged deeper sentencing reforms in a second major criminal justice reform bill.


Troy Powell, whose crack cocaine sentence was shortened by the First Step Act, spoke at the event Monday and called for more action to release inmates.


"There's more that can be done. I left so many people behind in prison doing 40, 50 years for nothing, I mean absolutely nothing," Powell said. "I think there should be a second step."


Trump applauded Powell. "Could I have said it better than that? His statement about so many people? And that's true, so many people are there that really are serving 40 and 50 year sentences for things you wouldn't even believe, for things some people wouldn't even be going to prison for today," he said.

https://www.washingtonexaminer.com/news/white-house/trump-announces-second-step-act-to-help-ex-prisoners-find-work
You can say what you want, comment on what other people said, and so on.
Free Speech is practiced here. ENJOY IT. Use it or lose it.
Keep it civil. They tried to FORCE fake Orwellian civility on us. In response, we CHOOSE true civility to defend our precious FREEDOM from THEM.
Our rules began with the civility of the Old Treehouse, later to become the Wolverinian Empire, and one might say that we have RESTORED THE OLD REPUBLIC – the early high-interaction model of the Treehouse – except of course that Q discussion is not only allowed but encouraged, and speech is considerably freer in other ways. Please feel free to argue and disagree with the board owner, as nicely as possible.
Please also consider the Important Guidelines, outlined here in the January 1st open thread. Let's not give the odious Internet Censors a reason to shut down this precious haven.
---
Remember – your greatest gift to President Trump is FIVE WORDS:
I AM PRAYING FOR YOU.
---
Our movement

Is about replacing

A failed

And CORRUPT

Political establishment

With a new government controlled

By you, the American People.

Candidate Donald J. Trump
---
Also consider Wheatie's Rules:
No food fights.
No running with scissors.
If you bring snacks, bring enough for everyone.
---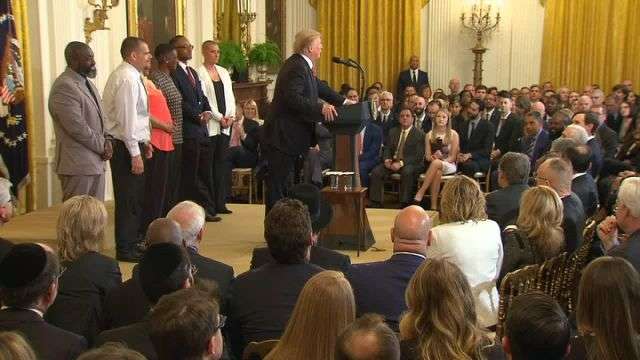 FIRST of all, let's just say that I am SERIOUSLY glad that our VSGPOTUS is taking a victory lap over the First Step Act. With that brilliant bit of penal reform, our VSG and his VSG son-in-law Jared Kushner just uprooted the "revolutionary legacy" of the Clinton administration. And it's not going to end there. I LOVE that he "went there" and called out the Clinton Crime Bill – so awesome.
Obama's legacy isn't the only "legacy of communism" that is going to be eradicated.
Like I have said, the GREATEST Cloward-Piven sneak attack in our history.
https://wqth.wordpress.com/2019/01/10/top-10-reasons-i-believe-the-clinton-1994-crime-bill-was-a-masterpiece-of-communist-revolutionary-subversion/
NOW – a…..
sEri0us QWestion….
Who here is NOT "Q"? *wink*
Life is good. Speaking for myself, I *AM* Q, and proud of it. I hope you all are, too.
No – SCRATCH THAT.
I *know* U R Q.
QQ