This Superlative Sanctuary Sunday Open Thread, with full respect to those who worship God on the Sabbath, is a place to reaffirm our worship of our Creator, our Father, our King Eternal.
It is also a place to read, post and discuss news that is worth knowing and sharing. Please post links to any news stories that you use as sources or quote from.
In the QTree, we're a friendly and civil lot. We encourage free speech and the open exchange and civil discussion of different ideas. Topics aren't constrained, and sound logic is highly encouraged, all built on a solid foundation of truth and established facts.
We have a policy of mutual respect, shown by civility. Civility encourages discussions, promotes objectivity and rational thought in discourse, and camaraderie in the participants – characteristics we strive toward in our Q Tree community.
Please show respect and consideration for your fellow QTreepers. Before hitting the "post" button, please proofread your post and make sure you're addressing the issue only, and not trying to confront the poster. Keep to the topic – avoid "you" and "your". Here in The Q Tree, personal attacks, name calling, ridicule, insults, baiting and other conduct for which a penalty flag would be thrown are VERBOTEN.
In The Q Tree, we're compatriots, sitting around the campfire, roasting hot dogs, making s'mores and discussing, agreeing, and disagreeing about whatever interests us. This board will remain a home for those who seek respectful conversations.
Please also consider the Guidelines for posting and discussion , outlined here https://wqth.wordpress.com/2019/01/01/dear-maga-open-topic-20190101/
Let's not give the Internet Censors a reason to shut down this intellectual haven that Wolf has created for us.
---
The Storm is upon us.
Please remember to Pray for our President.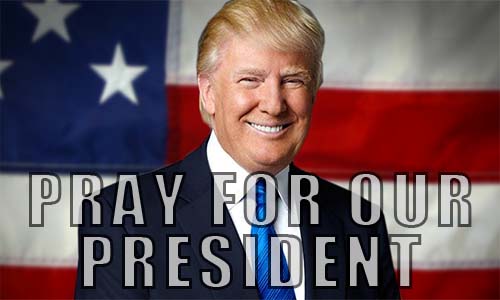 ---
AND WHAT TIME IS IT?
TIME TO DRAIN THE SWAMP!!!
It's time to replace
a failed and CORRUPT political establishment
with a new government
controlled by you, the American People.
~ Candidate Donald J. Trump
---
Also remember Wheatie's Rules:
No food fights.
No running with scissors.
If you bring snacks, bring enough for everyone.
---
And,
---
On this day and every day –
God is in Control
. . . and His Grace is Sufficient, so . . .
Keep Looking Up
---
Hopefully, every Sunday, you can find something here that will build you up a little . . . give you a smile . . . and add some joy or peace, very much needed in all our lives.
"This day is holy to the Lord your God;
do not mourn nor weep." . . .
"Go your way, eat the fat, drink the sweet,
and send portions to those for whom nothing is prepared;
for this day is holy to our Lord.
Do not sorrow,
for the joy of the Lord is your strength."
---
How should Christians react
to the death of evil people?
Christians are often left wondering how they ought to feel when an especially evil person dies. For instance, at the death of Kim Jong Il, Osama bin Laden, or even in history at the death of Hitler, are we to rejoice/celebrate? Interestingly, the authors of the Bible seem to have struggled with this issue as well, with different perspectives being presented in different passages.
First, there is Ezekiel 18:23, "'As surely as I live,' declares the Lord God, 'I take no pleasure in the death of the wicked, but rather that they turn from their ways and live.'" Clearly, God does not take pleasure in the death of evil people.
Why is this? Why wouldn't a holy and righteous God take pleasure in evil people receiving the punishment they deserve? Ultimately, the answer would have to be that God knows the eternal destiny of evil people. God knows how horrible eternity in the lake of fire will be.
Similar to Ezekiel 18:23, 2 Peter 3:9 states that God is "not wanting anyone to perish, but everyone to come to repentance." So, in terms of the eternal destiny of evil people, no, we should not rejoice at their eternal demise. Hell is so absolutely horrible that we should never rejoice when someone goes there.
Second, there is Proverbs 11:10, "When the righteous prosper, the city rejoices; when the wicked perish, there are shouts of joy." This seems to be speaking of the death of evil people in an earthly/temporal sense.
When there are fewer evil people in the world, the world is a better place. We can rejoice when justice is done, when evil is defeated. A mass murderer being removed from the world is a good thing.
God has ordained governments (and the military) as instruments of judgment against evil. When evil people are killed [referring to lawbreakers, specifically], whether in the judicial system via the death penalty, or whether through military means, it is God's justice being accomplished (Romans 13:1-7). For justice being done, and for evil people being removed from this world, yes, we can rejoice.
There are many other scriptures that could be discussed:
Deuteronomy 32:43 – "Rejoice with him, O heavens; bow down to him, all gods, for he avenges the blood of his children and takes vengeance on his adversaries. He repays those who hate him and cleanses his people's land."
Job 31:29 – If I have rejoiced at the ruin of him who hated me, or exulted when evil overtook him . . .
Psalm 58:10 – The righteous will rejoice when he sees the vengeance; he will bathe his feet in the blood of the wicked.
Proverbs 17:5, 24:17-18 – Whoever mocks the poor insults his Maker; he who is glad at calamity will not go unpunished.
Jeremiah 11:20 – But, O Lord of hosts, who judges righteously, who tests the heart and the mind, let me see your vengeance upon them, for to you have I committed my cause.
Ezekiel 33:11 – Say to them, As I live, declares the Lord God, I have no pleasure in the death of the wicked, but that the wicked turn from his way and live; turn back, turn back from your evil ways, for why will you die, O house of Israel?
but Ezekiel 18:23 and Proverbs 11:10 are likely sufficient to help us achieve this difficult biblical balance.
Yes, we can rejoice when evil is defeated, even if that includes the death of evil people. Ridding the world of evil people is a good thing. At the same time, we are not to rejoice at the eternal condemnation of evil people.
God does not desire that evil people spend eternity in the lake of fire, and He definitely does not rejoice when they go there. Neither should we.
https://www.gotquestions.org/evil-people.html
---
As sort of a wrap-up here . . . if we claim to be Christians, we claim to be followers of Christ. So what did Christ have to say that might bear on this issue?
"But I say to you, love your enemies, bless those who curse you, do good to those who hate you, and pray for those who spitefully use you and persecute you, that you may be sons of your Father in heaven; for He makes His sun rise on the evil and on the good, and sends rain on the just and on the unjust."
Love, bless and pray for . . . difficult tasks? Surely. Impossible for imperfect humans. But those are our goals and those goals should be foremost on our minds as we work through not just this particular situation, but those that we will with certainty encounter in the future.
This is our role. God has got the vengeance and justice side of this equation well in hand.
Jeremiah 9:23-24 Thus says the Lord: "Let not the wise man boast in his wisdom, let not the mighty man boast in his might, let not the rich man boast in his riches, but let him who boasts boast in this, that he understands and knows Me, that I am the Lord who practices steadfast love, justice, and righteousness in the earth. For in these things I delight, declares the Lord."