This Sanctuary Sunday Open Thread, with full respect to those who worship God on the Sabbath, is a place to reaffirm our worship of our Creator, our Father, our King Eternal.
It is also a place to read, post and discuss news that is worth knowing and sharing. Please post links to any news stories that you use as sources or quote from.
In the QTree, we're a friendly and civil lot. We encourage free speech and the open exchange and civil discussion of different ideas. Topics aren't constrained, and sound logic is highly encouraged, all built on a solid foundation of truth and established facts.
We have a policy of mutual respect, shown by civility. Civility encourages discussions, promotes objectivity and rational thought in discourse, and camaraderie in the participants – characteristics we strive toward in our Q Tree community.
Please show respect and consideration for your fellow QTreepers. Before hitting the "post" button, please proofread your post and make sure you're addressing the issue only, and not trying to confront the poster. Keep to the topic – avoid "you" and "your". Here in The Q Tree, personal attacks, name calling, ridicule, insults, baiting and other conduct for which a penalty flag would be thrown are VERBOTEN.
In The Q Tree, we're compatriots, sitting around the campfire, roasting hot dogs, making s'mores and discussing, agreeing, and disagreeing about whatever interests us. This board will remain a home for those who seek respectful conversations.
Please also consider the Guidelines for posting and discussion , outlined here https://wqth.wordpress.com/2019/01/01/dear-maga-open-topic-20190101/
Let's not give the Internet Censors a reason to shut down this intellectual haven that Wolf has created for us.
---
The Storm is upon us.
Please remember to Pray for our President.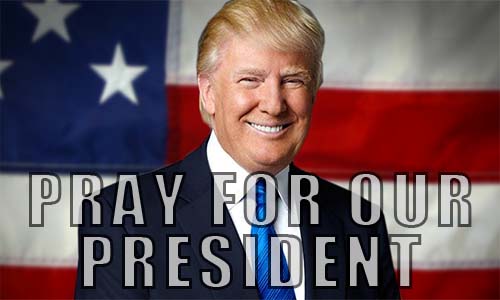 ---
AND WHAT TIME IS IT?
TIME TO DRAIN THE SWAMP!!!
It's time to replace
a failed and CORRUPT political establishment
with a new government
controlled by you, the American People.
~ Candidate Donald J. Trump
---
Also remember Wheatie's Rules:
No food fights.
No running with scissors.
If you bring snacks, bring enough for everyone.
---
And,
---
On this day and every day –
God is in Control
. . . and His Grace is Sufficient, so . . .
Keep Looking Up
---
Hopefully, every Sunday, you can find something here that will build you up a little . . . give you a smile . . . and add some joy or peace, very much needed in all our lives.
"This day is holy to the Lord your God;
do not mourn nor weep." . . .
"Go your way, eat the fat, drink the sweet,
and send portions to those for whom nothing is prepared;
for this day is holy to our Lord.
Do not sorrow,
for the joy of the Lord is your strength."
---
Proverbs 9:10
Reverence for the Lord is the beginning of wisdom,
And the knowledge of the Holy One is understanding
Our culture is wearying. Not only is it non-stop and fast-paced, but it is also so full of contention and controversy that it is maddening, stressful, and frustrating.
God accurately catches the essence of our time when He tells Daniel, "Many shall run to and fro, and knowledge shall increase" (Daniel 12:4). The word picture is of a multitude of people scurrying around like ants, but unlike ants, their scurrying is erratic, futile, and unproductive. The New English Bible creatively renders this, "Many will be at their wits' end," suggesting both frustration and a kind of psychosis in the people as they struggle to keep up with and understand what is happening around them.
It is no wonder that many throw up their hands and give up trying to battle the culture. Some of these simply give in and go with the flow, while others check out altogether, finding a place out in the country, throwing out their televisions and having as little to do with the rest of us as possible. Many others, knowing they cannot escape to rural tranquility due to job or family commitments, do their best to withdraw privately from the exasperating culture.
Our culture, with its 24-hour news cycle and information overload, obfuscates every important matter. From the mainstream media to mysterious entities that claim detailed insider knowledge, virtually none can be trusted as they manipulate facts into contradictory stories about almost every news item. That is an unsound basis on which to build a functioning and productive society.
We are warned that things will only get worse as the end approaches (Matthew 24:6, 8, 21; II Timothy 3:1, 13). Society will continue to break down, violence and deception will increase, and persecution of those who live morally will intensify—not a positive outlook as we prepare for the kingdom of God.
(Adapted and excerpted from *https://www.cgg.org/index.cfm/library/weekly/id/189/our-enervating-culture.htm)
---
With all the fanciful speculation swirling about concerning the much heralded "10 Days of Darkness", I thought I might present a few thoughts, from a source that can be absolutely trusted, about being quiet, a shutdown, if you will, an escape to tranquility that might actually be profitable to read, think about and even do.
---
Be still and know that I am God

This thought comes from Psalm 46:10, "Be still, and know that I am God; / I will be exalted among the nations, / I will be exalted in the earth."
This verse comes from a longer section of Scripture that proclaims the power and security of God. Here is the whole psalm:
"God is our refuge and strength, an ever-present help in trouble. Therefore we will not fear, though the earth give way and the mountains fall into the heart of the sea, though its waters roar and foam and the mountains quake with their surging. There is a river whose streams make glad the city of God, the holy place where the Most High dwells. God is within her, she will not fall; God will help her at break of day. Nations are in uproar, kingdoms fall; he lifts his voice, the earth melts. The LORD Almighty is with us; the God of Jacob is our fortress. Come and see what the LORD has done, the desolations he has brought on the earth. He makes wars cease to the ends of the earth. He breaks the bow and shatters the spear; he burns the shields with fire. He says, 'Be still, and know that I am God; I will be exalted among the nations, I will be exalted in the earth.' The LORD Almighty is with us; the God of Jacob is our fortress."
Notice that the majority of the psalm is written in the third person as the psalmist speaks about God. However, God's voice comes through in verse 10, and the Lord speaks in the first person: "Be still, and know that I am God; I will be exalted among the nations, I will be exalted in the earth."
Be still. This is a call for those involved in activity, to be still. The word still is a translation of the Hebrew word rapa, meaning "to slacken, let down, or cease." It is only after our own activity on our behalf has stopped that we can acknowledge our trust in God. Christians often interpret the command to "be still" as "to be quiet in God's presence." While quietness is certainly helpful, the phrase means to stop frantic activity, to let down, and to be still. For God's people being "still" would involve looking to the Lord for their help (cf. Exodus 14:13); for God's enemies, being "still" would mean ceasing to fight a battle they cannot win.
Know that I am God. Know in this instance means "to properly ascertain by seeing" and "acknowledge, be aware." How does acknowledging God impact our stillness? We know that He is omniscient (all-knowing), omnipresent (present everywhere), omnipotent (all-powerful), holy, sovereign, faithful, infinite, and good. Acknowledging God implies that we can trust Him and surrender to His plan because we understand who He is.
I will be exalted among the nations, I will be exalted in the earth. It was tempting for the nation of Israel to align with foreign powers, and God reminds them that ultimately He is exalted! God wins, and He will bring peace. During Isaiah's time, Judah looked for help from the Egyptians, even though God warned against it. Judah did not need Egyptian might; they needed reliance on the Lord: "In repentance and rest is your salvation, in quietness and trust is your strength" (Isaiah 30:15).
When we are still and surrendered to God, we find peace even when the earth gives way, the mountains fall (verse 2), or the nations go into an uproar and kingdoms fall (verse 6). When life gets overwhelming and busyness takes precedence, remember Psalm 46:1, "God is our refuge and strength, an ever-present help in trouble." Stop our activity, run to Him and fall into His arms. Acknowledge that He is God and that He is exalted in the earth. Be still and know that He is God.
*https://www.gotquestions.org/be-still-and-know-that-I-am-God.html
---
Rejoice in the Lord always. Again I will say, rejoice! Let your gentleness be known to all men. The Lord is at hand. Be anxious for nothing, but in everything by prayer and supplication, with thanksgiving, let your requests be made known to God; and the peace of God, which surpasses all understanding, will guard your hearts and minds through Christ Jesus.
---
May the God of hope fill you with all joy and peace in believing, so that by the power of the Holy Spirit you may abound in hope.