Welcome to Fearless Friday at Wolf's Pub!
The bar is open and conversation is flowing.

They aren't going to win, you know. The fatal flaw, the deadly flaw, the flaw that assures We win, is that Evil has irrevocably separated itself from God. Evil personified is the devil and his demons. Those who carry out the designs of Evil in the end become its victims. Filled with all that "worketh and maketh a lie" (Rev. 21:27), those who indulge in evil will reap the reward of their father, the "father of lies," as Jesus Christ calls the Evil One.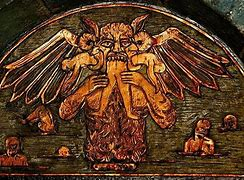 The devil devours his own. All the money, all the power, all the cosmetic surgery in the world cannot prevent the desiccation and decay of a depraved and corrupted soul. And it shows in the face. And it's not just the Bitch, the CCP Tool and GS. That's not just age that is ravaging those faces.
They have the whiff of sulphur about them as well as the black eyes of something otherworldly staring out at the world.

But we shall leave them to their deserved ends, both here and nearly certainly hereafter, and concentrate this fine Friday on ridding ourselves of FEAR and enjoying the delights of Frangelico, another lovely liqueur from the monks, Italian this time.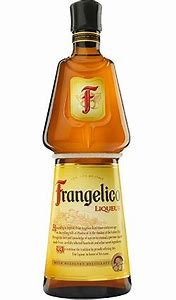 And yes, Fra. Angelico is the same individual as the painter of that time! Frangelico is enjoyed neat (straight up without ice), on ice, with coffee (so stinking good you have to watch yourself), and in cocktails. You can find some really good cocktail recipes online.
HOUSE RULES
You know the House Rules. Civil. Civil. Did I say civil? Keep it as kind as you can, given these times. If you really just need to vent and verbally brawl, head over to the UTree, where your inner beast can cut loose. And if you are new or need a refresher on the house rules, go here. Thank you in advance for giving our burly bouncers nothing to do.

There's nothing like music and the Holy Scriptures to bolster our faith and keep us on track NO MATTER WHAT HAPPENS. We are in this for eternity, not just for the next four years.

The 23rd Psalm is probably the best known and loved psalm. It wasn't originally written or sung for funerals. This evangelical pastor gives us a great Hebraic history lesson on this psalm. It is wonderful. Stick with it (just about 13 minutes) and you will be glad you did.

And here is a beautiful chant rendition of the 23rd Psalm.

Now, it's become quite apparent that none of us knows what the heck is going on. Theories abound. We are being bombarded from all sides with lies in this Information War, which Gen. Thomas McInerney and attorney Lin Wood are calling World War Three.
Events are speeding up as we race toward the apparent inauguration of Joe Whatshisname, aka the Usurper-in-Chief.

It seems the dam is breaking regarding declass and release of the stinking lying government plot to deny our duly-elected President his first term. Click the quote below to read and listen to John Solomon's report.
"A bombshell revelation in the remaining FBI documents on Russia collusion shows that the entire narrative was created and leaked to the news media to neutralize Hillary Clinton's concern that her email scandal hadn't gone away."

Who doubts that more will be happening in the days to come? Let us gird ourselves for bearing a bit of the burden of the corruption that unnamed patriots have been shouldering for years. God give them special graces and blessings for their service.
The third and last installment of the Navarro Report has come out. The criminality of what happened to OUR VOTES AND OUR PRESIDENT cannot be refuted. They can only be hidden and denied by the propagandist media.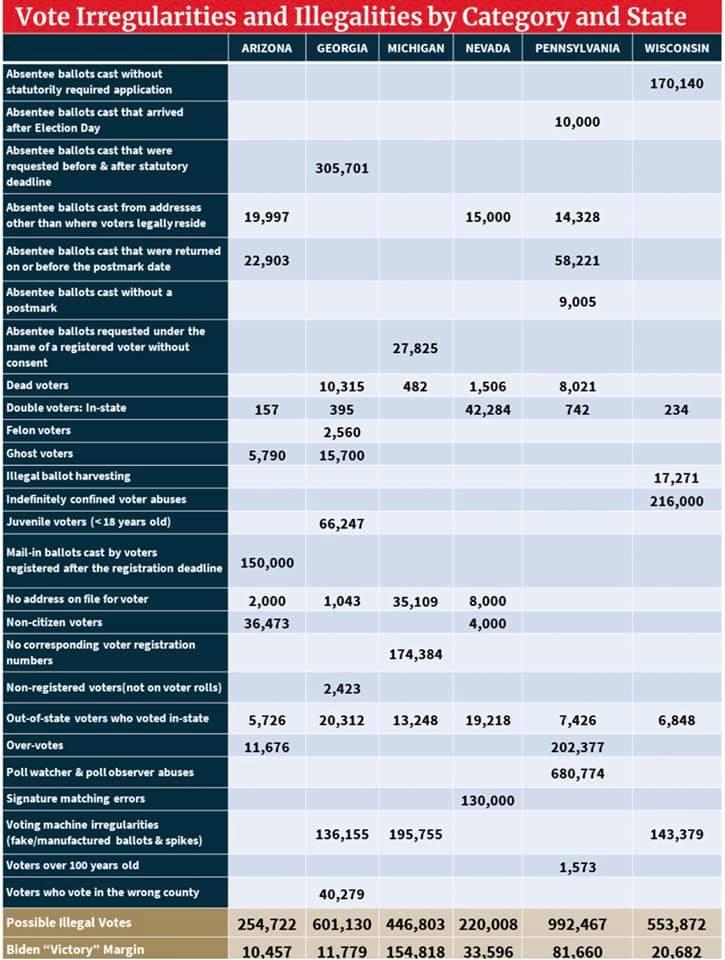 Project Veritas is outing that Twitter creep (look at the dead eyes and flat effect) for violating our First Amendment rights in the name of "safety". They think they are so clever, don't they? These kind of tyrants always end up committing crimes of violence in the end, all in the name of "safety" and "security." Insufferable prigs.

Here's one for the trolls who extoll the RNC and GOP and other assorted traitors to our President. Enjoy! RNC money grab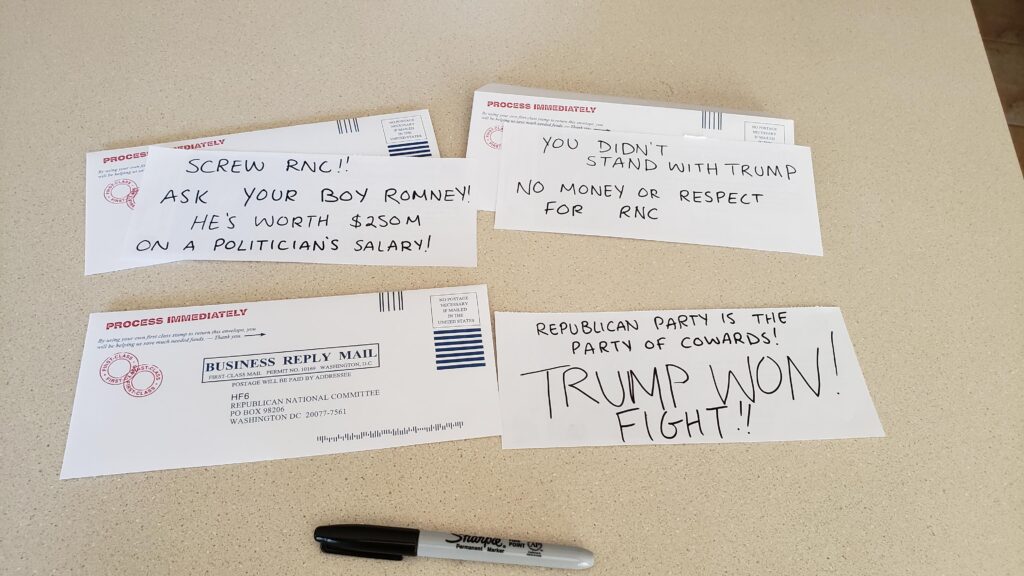 That's right. We will hold our peace.
And if you are so inclined, below is a prayer that the noted exorcist, Fr. Chad Ripperger, P.h.D, has asked be prayed every day until January 20.
His book Introduction to the Science of Mental Health is one of the best books I have read on the subject, because he understands both the spiritual, physical, and emotional aspects. He treats of the whole man.
Prayer of Command
In His Name and by the power of His Cross and Blood, I ask Jesus to bind any evil spirits, forces and powers of the earth, air, fire, or water, of the netherworld and the satanic forces of nature. By the power of the Holy Spirit and by His authority, I ask Jesus Christ to break any curses, hexes, or spells and send them back to where they came from, if it be His Holy Will. I beseech Thee Lord Jesus to protect us by pouring Thy Precious Blood on us (my family, etc.), which Thou hast shed for us and I ask Thee to command that any departing spirits leave quietly, without disturbance, and go straight to Thy Cross to dispose of as Thou sees fit. I ask Thee to bind any demonic interaction, interplay, or communications. I place N. (Person, place or thing) under the protection of the Blood of Jesus Christ which He shed for us. Amen

Please put your family, the United States of America and President Donald Trump as the intentions in the Prayer of Command.