Welcome back to Wolf's Pub. It's La Fée Verte Friday (aka Green Fairy Friday) here and we shall get to our magical drink soon. First, let us reiterate that Joe Biden did not win the 2020 presidential election. He's an utter fraud, as are the monsters who installed him in the White House. May the Green Witch overtake them and put them where the sun doesn't shine.
Wednesday was Earth Day. Duly noted. Eye roll to the max. Let's put it this way: there is green, and then there is Green. Let us discern.
While world 'leaders' attempt to keep the dying Covid-19 scam (aka the Wuhan Virus) going, they are linking it with Climate Change and the Green New Deal. The Great Reset continues apace, although the sparkplugs aren't firing as cleanly as the globalists and their communist lackeys would wish.
That Greenie False Prophet at the Vatican is sponsoring a New Age globalist health conference in early May. Here's his super short speech at Joe Biden's "Leaders Summit on Climate" yesterday, and the image below is for next month's "Global Health Care Initiative."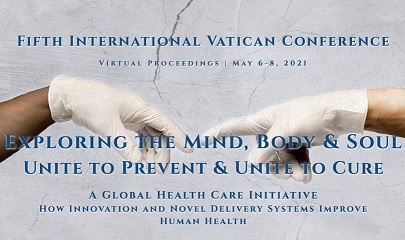 If you have any doubts about this religio-communist pretender, they should be dispelled here, where we see that God Himself is portrayed as wearing a glove, supposedly to prevent either infecting or being infected by Adam, and vice versa. What a disgusting, blasphemous act.
Archbishop Vigano speaks out. Here's more about "Exploring the Mind, Body & Soul. How Innovation and Novel Delivery Systems Improve Human Health" conference on May 6-8th. A few of the speakers:
Anthony Fauci
Chelsea Clinton
Deepak Chopra
CEOs of Moderna and Pfizer
Kerry Kennedy
Cindy Crawford
John Sculley
Brandon Marshall
Joe Perry of Aerosmith
Robin Smith, president of the Cura Foundation and author of "Cells are the New Cure."
A thought to ponder:
Obedience to Disobedience is not Obedience.
A counter conference to the Mind, Body, Soul fiasco is the Truth Over Fear online summit: Covid 19 and the Great Reset. Part of the intro:
"Truth Over Fear summit is a three-day online gathering of 40+ frontline doctors, scientists, attorneys, researchers, and journalists, who will share invaluable and eye-opening insights into the truth behind the headlines, Covid-19, the rushed vaccine, and the Great Reset.

Big Tech does not want you to hear this information and is working hard to censor us. Most of our presenters have been silenced. In fact, the same day we published this summit, YouTube terminated our account and we are now shadow banned everywhere."
You can sign up for free at the link. Limited time to do so. The speakers are stellar. Here's a few:
Dr. Judy Mikovits, PhD
Arch. Carlo Maria Viganò
Robert F. Kennedy, Jr
Dr. Lee Merritt
Dr. Reiner Fuellmich
Dr. Wolfgang Wodarg
Alex Newman
Vladimir Zev Zelenko, M.D
Vera Sharav
Peter A. McCullough, MD
Senator Scott Jensen, M.D
Dr. Pierre Kory
Little Greta-the-greenhearted Thunberg (thanks Cuppa Covfefe!!) was spouting some nonsense the other day about animal diseases being linked with climate change and so on, completely ignoring that real scientists are experimenting with viruses in labs for gain-of-function use against humans, but whatever.
She's got a new special on PBS. The propaganda is so easy to spot now and so very tiresome:
Fake Science, Fake Medicine.
A great interview here: The Illusion of Evidence-Based Medicine: Exposing the crisis of credibility in clinical research, with video below.
Today's Special is Green as Heck
Well, let's get to our drink special today. ABSINTHE. Oh, the humanity! This "beautiful madness" (from a poem by Peggy Amond) was known as the Green Fairy by many artists and writers of the Belle Époque.
According to Maison Absinthe:
"Absinthe began in France in 1789, initially as a healing potion. It was used to purify water and as an antiseptic. Absinthe gained in popularity during the Franco-Algerian war where many French soldiers had developed a taste for the high alcoholic "medicine." and it became more and more popular. Because of its greenish tint, it became known as La Fée Verte (The Green Fairy). This is why French Absinthe is among the most popular.

As a result, by the end of the 19th century, absinthe was the favored cocktail of Paris and famous people were drawn to absinthe, like Vincent van Gogh, Pablo Picasso, Edgar Allan Poe, Henri de Toulouse-Lautrec, and Lord Byron, to name a few.

The popularity of absinthe wasn't limited to Europe, as it soon found its way to the United States and in particular New Orleans, because of its large French population. Ernest Hemingway, Mark Twain and Oscar Wilde all enjoyed drinking absinthe at The Old Absinthe House on Bourbon Street. The Old Absinthe House is still there, by the way."
Want to buy one of these? A traditional Absinthe fountain!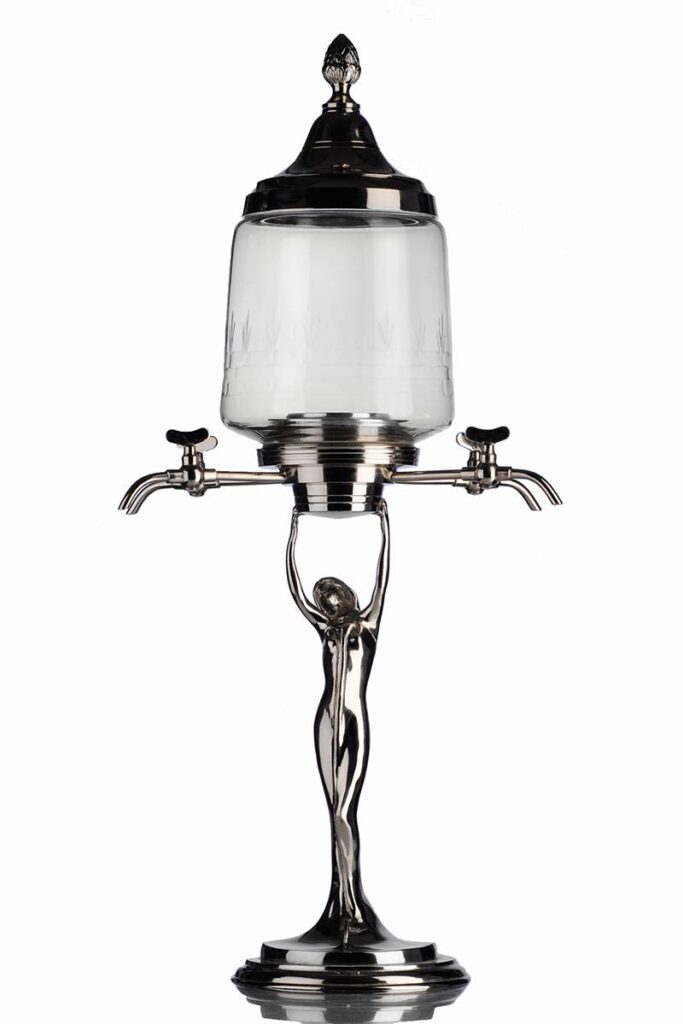 Here's an article: The Five Biggest Absinthe Myths that gives a little info on its supposed hallucinogenic properties and the infamous way of serving it with a flaming sugar cube.
Be well warned that drinking Absinthe straight is a recipe for epic drunkenness. I had a bottle disappear from the house one night when my kids were at "that age." Finally connected with my daughter the next morning after she and a friend had awoken from an Absinthe stupor.
I think she was sick for two whole days afterward. Has never had it since. I can laugh now. NOW.
Outlawing Absinthe: Gov't thought it subversive
Watch the fun vid below about Absinthe. Around the two-minute mark your host tells how TPTB were not happy that the working man would gather around drinking Absinthe and talk politics. That and the winemakers in France were unhappy that Absinthe was cutting into their profits:
For a lovely and magical explanation of Absinthe's attraction, watch this Swiss video that shows a second-generation distiller of Absinthe:
And here's a last one. Basically a six-minute ad for a particular distillery, it is beautiful and dramatic:
Here's a How-to on making Absinthe at home.
Health and nutrition info about Absinthe here and here and here.
And here's the low down on that fascinating plant, Wormwood that just may be the magic ingredient to creating La Fée Verte:
The bartenders are offering a special Absinthe cocktail tonight: The Wolf Bite. It won't be a full moon until the 27th but let us howl anyway!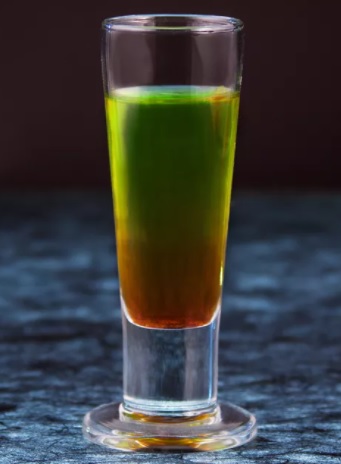 We can't leave the subject of Absinthe without noting that its most notorious ingredient Wormwood is mentioned in Holy Scripture.
The Apocalypse (Rev. 8:11) is its most famous mention:
"And the name of the star is called Wormwood. And the third part of the waters became wormwood; and many men died of the waters, because they were made bitter."
And here from the Prophet Amos (Chapter 5:6-8):
"Seek ye the Lord, and live: lest the house of Joseph be burnt with fire, and it shall devour, and there shall be none to quench Bethel.

You that turn judgment into wormwood, and forsake justice in the land,

Seek him that maketh Arcturus, and Orion, and that turneth darkness into morning, and that changeth day into night: that calleth the waters of the sea, and poureth them out upon the face of the earth: The Lord is his name."
So much to ponder there…
There was a 2017 docudrama from Netflix (yuck) that is named Wormwood, and tells the story of Frank Olsen, who may have been an MK-ultra victim.
The Russian word 'Chernobyl' means Wormwood, btw.
House Rules
Keep it civil. Absinthe is purportedly an aphrodisiac and gets your inner muse going, so I don't think we'll have a problem with incivility. However, go here for Wolf's rules before you hoist a Wolf Shot, and we'll all do fine.
If you need to make a date with the Green Witch, head over to the Utree. Or, if we get separated from here, head over there to meet up. And lookee here, we've got a forum just about up and running.
The Green New Deal is the color of money
Well, now that we have our green drinks in hand, let's get back to Climate Change, aka as the continuing saga of sick globalists and their communist henchmen as they try to take over the world and turn it into some type of dystopian nightmare.
We must have the obligatory mention of Arch Villain Bill Gates, who is buying up farmland like there's a fire sale somewhere.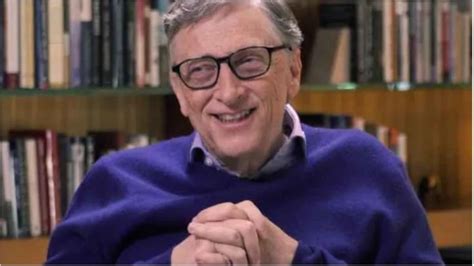 He attended the climate summit this week with lots of other globalists and assorted elites. Go here for a fun rant against the elites from Steve Bannon. He skewers them but good. And Gates is investing millions in fake food, too. Bill Gates and his fake solutions to climate change:
"The report highlights one of these so-called technical 'solutions' through the example of synthetic food, which aims to replace animal products with highly processed ingredients, usually through synthetic biology. Billionaires are heavily investing in this growing market: Gates alone has spent $50 million in leading company Impossible Foods and actively finances several others.

Fake food is advertised as a solution to climate change and environmental degradation, but in reality, fake food has a carbon footprint seven times larger than less-processed plant proteins. Cell-based meat also emits more GHG than some animal products and recent research even suggests that over the long-term, its environmental impact could be higher than that of livestock. Far from ending climate change or world hunger, fake food still relies on an industrial agricultural model, based on monocultures, toxic pesticides and GMOs, that is destroying our ecosystems and threatening our health.

The report also shows how the patenting of these artificial food growing techniques has become an instrument for corporate and billionaire profit-making, shifting power away from farmers and toward biotech companies, while completely ignoring the solutions offered by the regenerative agriculture movement."
The Grand Solar Minimum is Herle
So we've heard that Bill Gates wants to shoot some stuff into the atmosphere to COOL IT DOWN. Playing God again, Bill? The Lord has preceded you: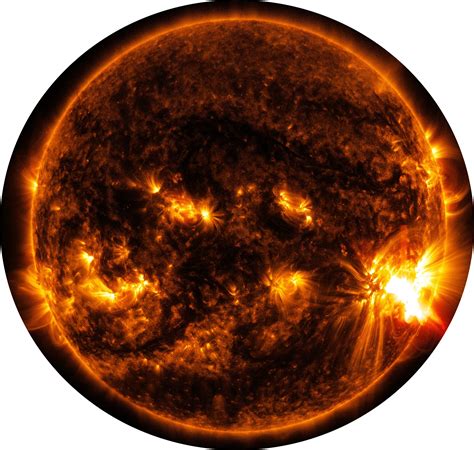 Modern Grand Solar Minimum will lead to terrestrial cooling
And:
The Coming Modern Grand Solar Minimum at American Thinker.
Fta:
"We're about 16 months into this GSM, with 32 more years to go. Already 2019 and 2020 saw record low numbers of sunspots. We've had lower than expected crop harvests due to unseasonable rains both years. The April 2021 USDA World Agricultural Product report has articles detailing Taiwan's expected 20% decrease in rice production this year over last, Cuba's rice production 15% below its five-year average, Argentina's corn, Australia's cotton, Malaysia's palm oil — all down, all due primarily to the weather. There are some expected bumper crops, all based on expanded acreage."
The Greening of Communism
The White House Resident of the United States has jumped in with both feet to destroying the economy and jobs of our nation with a plan:
"The U.S. emissions cuts are expected to come from power plants, automobiles, and other sectors across the economy. Sector-specific goals will be laid out later this year.

The new U.S. target nearly doubles former President Barack Obama's pledge of an emissions cut of 26%-28% below 2005 levels by 2025," according to a Reuters article.
AOC and Sen. Markey have introduced some type of bait-and-switch bill to take our money and pretend to provide good jobs. There's some social justice stuff wrapped up in it, so we all know it is another shot at taking from the barely-haves and giving to the have-nots. The rich elites will laugh all the way to the bank. It's the Civilian Climate Corps, doncha know. Channeling FDR…
 Rep. Marjorie Taylor Greene has challenged AOC to a debate about the Green New Deal. According to Sara Carter it's on, although there's been no formal agreement to go forward yet.
Let's Get Down and Dirty in the Garden
It's one small step for us. Start small and step out boldly. Small farms, and even small gardens are going to save the world from starvation. Big government in cahoots with Big Ag has given us Fake Food System Models to scare and threaten us, take our money and steal our health.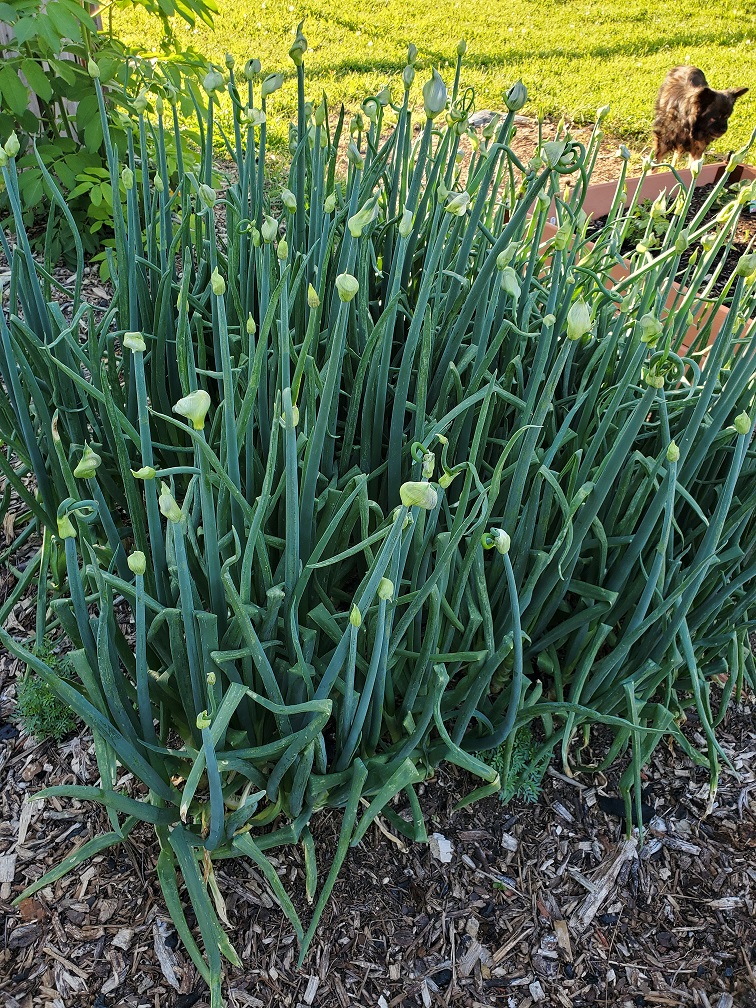 But Small Farms can Feed the World.
Just like the fake numbers we get from just about every institution today, do read the above article to see how hoodwinked we've been. It's just sickening.
In World War II there were Victory Gardens everywhere. People grew their own vegetables and fruits so that farm production could feed the troops. We can do this. Garden science has come a long way. Urban farming is a large and growing movement.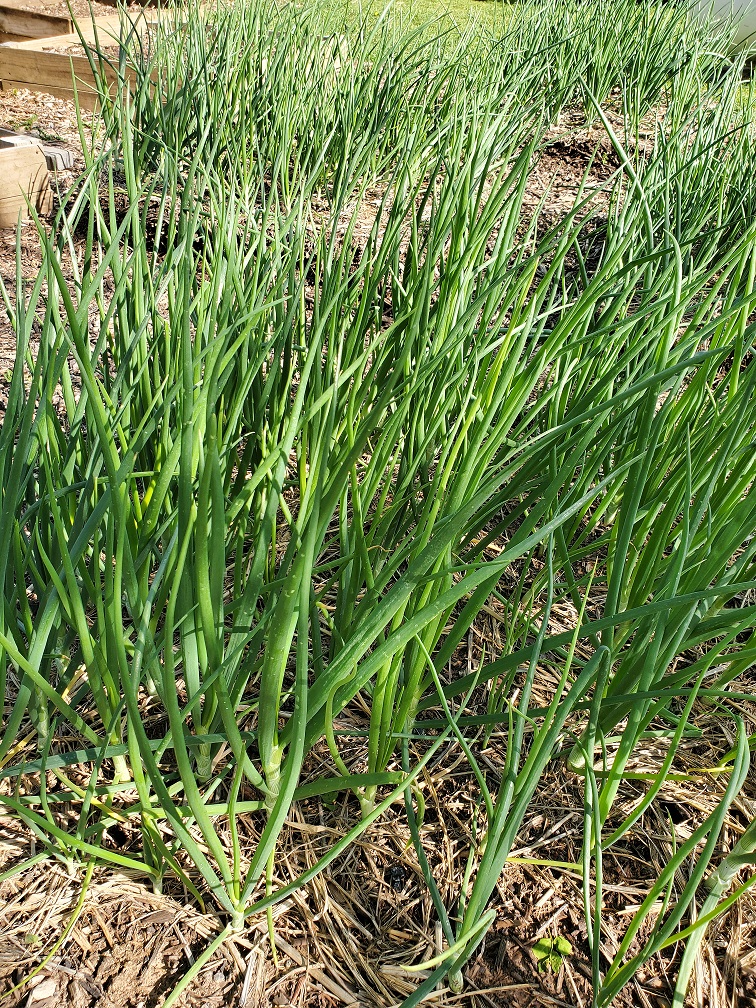 Gardeners in suburbia have turned their grass into raised beds. You would be amazed at how much food you can grow over a year in a small plot. Container gardening has blossomed, too. Even in apartments, you can grow all kinds of crops on a balcony. Gardening year-round in cold climates has also come a long way.
Here's a great video about a family in California who grow annually 6,000 pounds of food on 1/20th of an acre. They even have chickens and little goats.
Here's their website. They are teaching others the way to food freedom.
More resources:
Polyface Farms with Joel Salatin (lots of Youtubes)
Four Season Farm with Eliot Coleman (great for year-round gardening in cold climates)
Charles Dowding and No Dig Gardening (great Youtube Channel)
The Plummery in Australia (a lot of good advice for new gardeners):
Here is a balcony garden in Germany. Lovely:
There is a giant mountain of books, videos, blogs, podcasts and even local gardening clubs that can help us toward food freedom. Hmmm…Food Freedom. Sounds like a great forum topic.
At any rate, the way to beat the Giants is to be small. Lots and lots and lots of small gardens producing big. Seek out and support local food producers, many of whom live hand-to-mouth raising produce, meat, eggs and other products in a Good Steward way.
Barter. Exchange goods for services. Think local. Stay local. Survive. Thrive.
The more we can grow, make and produce, the less we have to rely on the Giants. We can defeat the globalists and their communist henchmen one garden plot at a time.
Never give in! Never give up! They can't beat us!