Thank GOD for India.
While America trips over itself, thanks to our WOKE FAIL MEDIA, demented Joe Biden, secret President Obama, and the DNCIA-mediated evils of the WEFFEN SS featuring KlauSS SSchwab, one more BRICS nation stays on track with REAL NEWS by casting SIDE-EYE on Ukraine.

Huge hat tip to barkerjim for bringing this, and to Kalbo for raising it to my attention.
This is NOT a hit piece on Zelensky. What makes this real journalism so damning is that it simply presents the facts, and the facts point squarely at the reality of modern politics, that "leaders" are created to be media-savvy influencers, NOT actual thinkers or strategists.
Some people (like TRUMP) are actual strategists, and can be trained in media savvy ("The Apprentice"), but others are clearly being created to give the illusion of being what they are not.
We all know that Zelensky was a "comedian" elected to office, but once you see the predictive programming, the whole thing is just FACE-PALM obvious.
So I just want everybody to watch this.
The lady doing the presentation is Palki Sharma Upadhyay, who narrates the WION (World In One News) documentaries.
Kalbo noted that this is the same presenter who we saw in coverage of Pfizer's abusive vaccine deals. Remember – ALL of Pfizer's clinical trials are now handled by their CHINESE OPERATION. If you want to consider Pfizer's shot to be a bioweapon used against the American military – well – you're not too far off the simple reality of a CHINESE COMPANY pushing a debilitating drug on American soldiers.
Yeah. Think about that. I'm sorry, but I'm not taking any drugs from Pfizer Wuhan, shilling for the CCP and the Chinese PLA.
---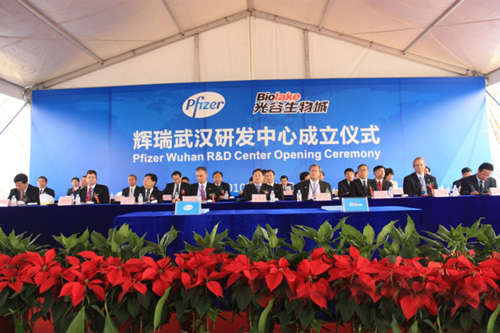 Just askin'. I think it's becoming obvious now. Thanks to INDIA – which gets historic Chinese duplicity – for making me see the connection between Pfizer the company, which is fast becoming a CHINESE-based multinational, and what Pfizer is doing globally. You see, I remember hearing from the VERY FIRST PFIZER WHISTLEBLOWER – who the …
---
Kinda figures India would spot things we would not. Ya know? They live in China's neighborhood.
When you're done with these two stories, keep your eyes open for any other documentaries by this lady.
Here's one which is useful for red-pilling your friends and neighbors about something ELSE we were quite ahead of the curve on, on this site.
Enjoy!
W