You all, of course, must remember one of my favorite "Q" memes.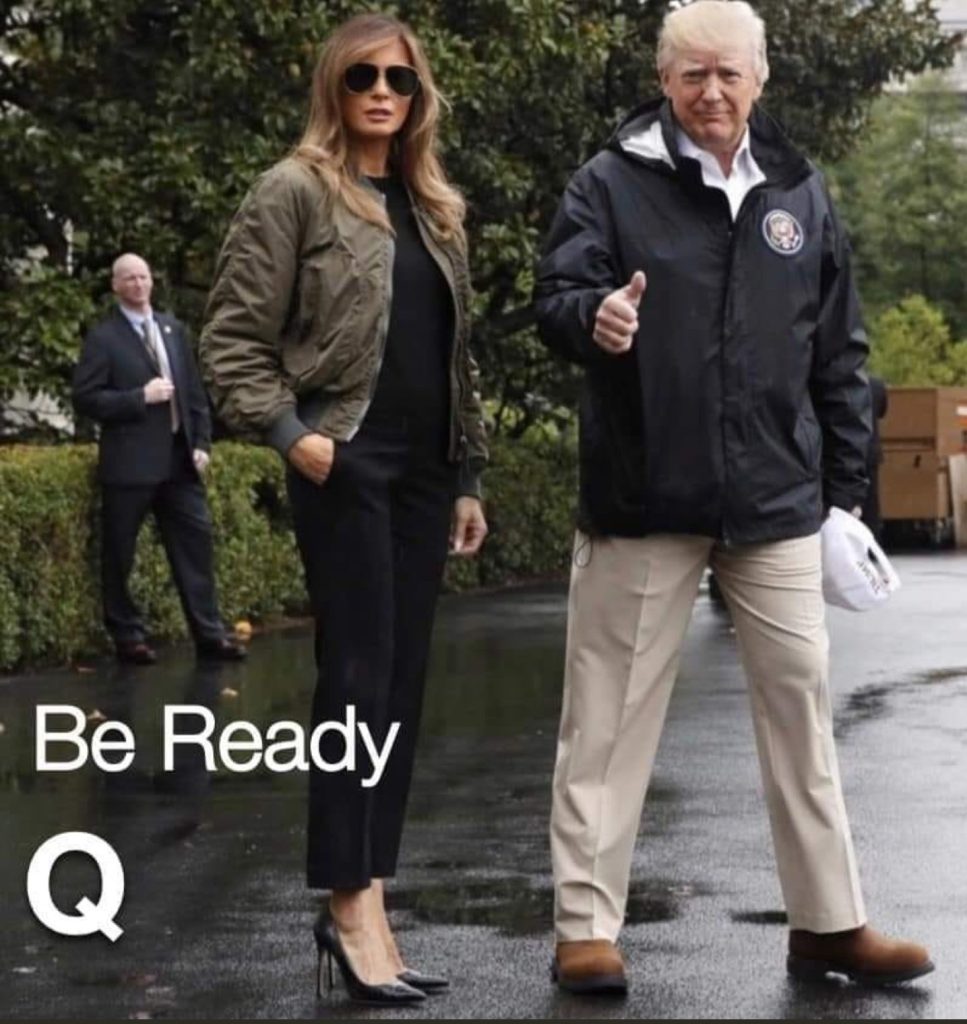 Bear in mind that I have always thought it "cute" that a mysterious Q was famous long before the Q of "QAnon".
---
LINK: https://en.wikipedia.org/wiki/Q_source
The "Two-source Hypothesis" proposes that the Gospels of Matthew and Luke were written independently, each using Mark and a second hypothetical document called "Q" as a source. Q was conceived as the most likely explanation behind the common material (mostly sayings) found in the Gospel of Matthew and the Gospel of Luke but not in the Gospel of Mark. Material from two other sources—the M source and the L source—are represented in the Gospels of Matthew and Luke here by green and teal respectively.
---
Anyway, let me get to the point quickly.
TheseTruths, among others, noticed that I was gone from late Saturday night / early Sunday Morning until Monday evening.

There were several excellent theories proposed as to why I wasn't here, and to some extent, all of them are true.
But among these truths, and others, one is most true of all.
I had thought about keeping it a secret, but in a prior post which was fallout from the passing of Wheatietoo, I had stated that I was going to be somewhat more open about what was happening to me in real life. I intend to keep that promise – for several reasons.
More than anything, what I want to tell you is "biblical", shall we say, and I want to live my life according to biblical standards.
LINK: https://www.openbible.info/topics/as_a_thief_in_the_night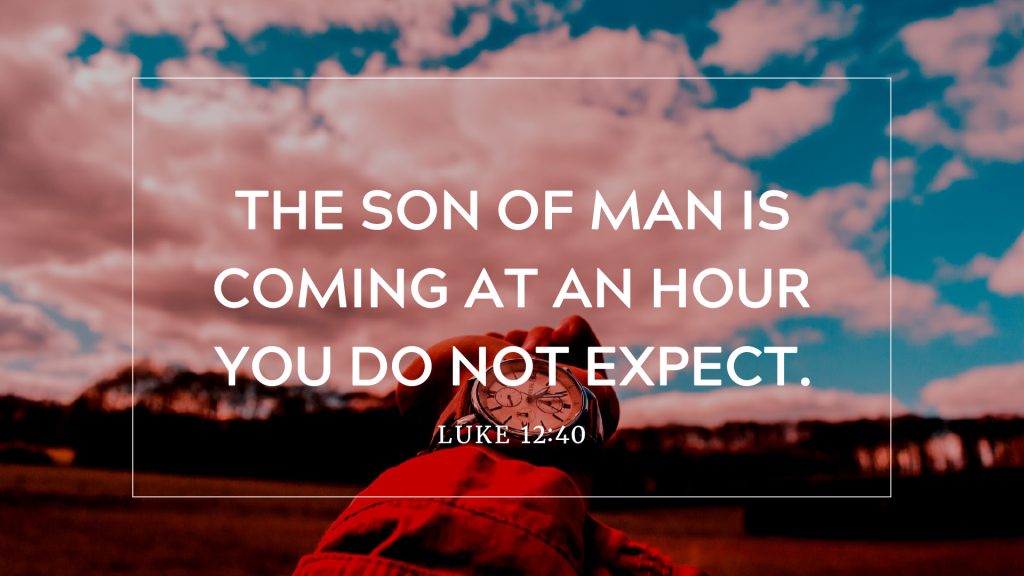 So let me tell you what's up.
I'm home from the hospital, and while I'm not out of the woods, I'm technically OK.
In a funny way, none of us are ever, really, out of the woods.
But I am OK – enough that the doctors sent me home with all sorts of things I have to take, and things I have to do, for several weeks. I'm basically "back".
So I'm still coming to grips with the whole "near death" experience.
I'm not going to say exactly what happened. I need to leave some ambiguity. Ambiguity also serves the purpose of this lesson. Whatever you fear the most, or think most likely to happen to YOU – whatever could sneak up on you in YOUR life – or the most troubling explanation to YOU of what happened to me – let that be your guide and call to action. But even with that ambiguity, I am going to tell you all the important parts.
I literally said goodbye to my wife in the ER, literally ready to go to Jesus.
I have been praying and meditating on readiness to "go to Jesus" lately, so I KNEW I was ready. It was like parachuting, after training. I was nervous, but I wasn't scared, or about to deviate. I was ready to jump out the door.
I was slipping away. I didn't think I was going to make it. I said goodbye at the last possible moment, because I refused to leave my wife without saying goodbye. I felt my faith surge – pure – no regrets – a sinner, yes, but cleansed and ready to go to God. I trusted God in that moment, letting go.
And RIGHT THEN – that INSTANT – is when everything just turned around. The people working on me get credit, too – don't get me wrong. God has many angels.
As I was going unconscious from loss of blood – numbers on the machine crashing and alarms going off – people running in and out of the room – as the world faded from my eyes – right then, as I thought "I'm ready, Jesus – take me to God" – it just reversed.
I remain stunned by it all.
Sure, there are rational explanations, but the facts themselves are inescapably haunting.
And now I'm back home. I'm almost at a loss for words. I was close to death, watching the life pour out of me, saying goodbye, making my final peace, and now I'm back here like any other day.
If I fail to tell you this, for any reason, I've failed to tell an important truth. So I'm telling you now. I don't have to understand it. I just have to tell you.
Another point – about faith – and about the things in which we have faith.
Thanks to my trauma training, I knew that I had lost a lot of blood, and had done everything I could to limit that loss before getting to the hospital. I knew how much I could lose, before it was too late, and that I had already borrowed heavily against that limit.
I lost even more in the hospital – obviously a dangerous amount. My wife knew from my color that I was still OK when we got there, but she also knew when I was getting into trouble. But I don't think the people there realized it until my numbers started crashing and the alarms started going off. My wife knew it before they did. And then, later, in my hospital room, when people saw my hemoglobin values, back from the lab, the nurses were, like, "Wow, you lost a lot of blood". I didn't have to get a transfusion, for which I also thank God. Apparently I had very high levels of hemoglobin in my blood to start, and I thank God for that.
But the point is, I sensed in most of the people around me, a lot of faith in technology and numbers coming out of machines, and not a lot of faith in observations and common sense.
And that is EXACTLY what is wrong with our elections.
Nevertheless, and perhaps oddly, my faith in humanity was restored. Everybody I met in the hospital, as people, were imperfect like me, yet possessed a divine spark that I can now see clearly.
As I was recovering, I told myself that I want to spend the rest of my life serving God, and serving God better than I have been. And that starts by telling people about this incident, and by not keeping it a secret. I will let people draw their own conclusions, but to me, God is very real, and even more so now.
The end can come like a thief in the night.
And sometimes – even when you are ready – somebody may be there to catch you when you fall.
Why that is, remains a beautiful mystery.