This WE ARE ENDING THIS BULLSHIT WEDNESDAY open thread is VERY OPEN – a place for everybody to post whatever they feel they would like to tell the White Hats, and the rest of the MAGA world.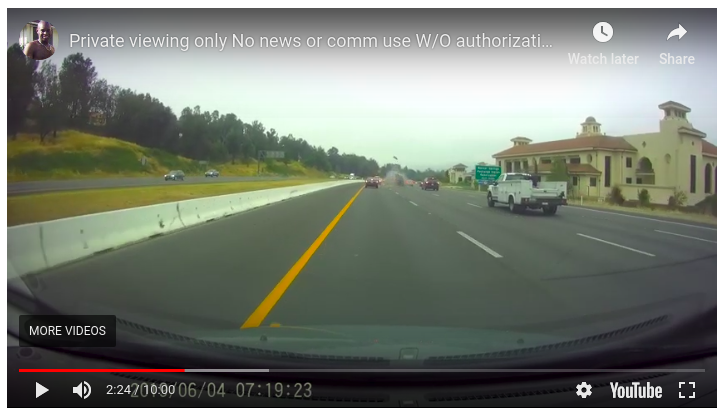 You can say what you want, comment on what other people said, and so on.
Free Speech is practiced here. ENJOY IT. Use it or lose it.
Keep it SOMEWHAT civil. They tried to FORCE fake Orwellian civility on us. In response, we CHOOSE true civility to defend our precious FREEDOM from THEM.
Our rules began with the civility of the Old Treehouse, later to become the Wolverinian Empire, and one might say that we have RESTORED THE OLD REPUBLIC – the early high-interaction model of the Treehouse – except of course that Q discussion is not only allowed but encouraged, and speech is considerably freer in other ways. Please feel free to argue and disagree with the board owner, as nicely as possible.
Please also consider the Important Guidelines, outlined here in the January 1st open thread. Let's not give the odious Internet Censors a reason to shut down this precious haven.
---
Continue your valiant efforts, prayer warriors! What is our message to President Trump?
I AM PRAYING FOR YOU!
---
AND WHAT TIME IS IT?
TIME TO….
DRAIN THE SWAMP
Our movement

Is about replacing

A failed

And CORRUPT

Political establishment

With a new government controlled

By you, the American People.

Candidate Donald J. Trump
---
Also remember Wheatie's Rules:
No food fights.
No running with scissors.
If you bring snacks, bring enough for everyone.
---
You simply have to watch this video (below). It will change your life. The needless death, chaos and destruction which COMMUNISM ADMITS IT USES – right before your eyes.
And it is about to end.
THIS SHIT WILL NOT STAND.
If this video goes viral – if we let people know that THIS IS WHAT IT LOOKS LIKE EVERY TIME IT HAPPENS…..
We are going to END THIS SHIT that THEY FOISTED ON US.
But first – some background.
You see, I recently read a few paragraphs from Stalin's right-hand man, Lavrentiy Beria – the head of his secret police. One of the most horrible, yet proud, humans who ever lived. A rapist, pedophile, murderer, torturer, sadist, and – oh yes – a radical Bolshevik communist.
A PROUD communist – freed by his devil's ideology to use every evil thing he could imagine. So proud, he BRAGGED of the dirtiest tricks of spreading and locking down communism. TRICKS of which HE was the master.
At that moment, reading those old tricks, and seeing them NOW, everything became clear. WHAT THEY ARE DOING became clear, because Beria SAID IT RIGHT THERE.
He talked about what they are doing and WHY. Stated it right out in the open. And – just like I found – it's ALL PSYCHOLOGY. Weaponized psychology. The PROUD use of CHAOS as a psychological weapon.
I could SEE the exact parallels across time, from Beria and his historical contemporaries to the Obama henchmen. The RAPISTS like Bill Clinton. The PEDOPHILES like Anthony Weiner and John and Tony Podesta. The SECRET POLICEMEN like Comey and Brennan. The ruthless ideologues like OBAMA, JARRETT and CLINTON.
It all came together.
Beria REVELED in the CHAOS he caused in other states – like Germany and Eastern Europe.
Like other communists are causing in the United States RIGHT NOW.
It IS treason. It really IS treason.
NOW – watch this video, and understand that PELOSI MURDERS are part of that treason.
W
Read articles below – h/t to Gil for this information.
The crash:
https://ktla.com/2019/06/04/dui-driver-arrested-after-causing-violent-6-vehicle-crash-that-killed-woman-on-15-fwy-in-temecula-chp/
Suspect's prior:
http://www.chronline.com/crime/man-arrested-in-centralia-after-leading-wsp-on-pursuit-from/article_6c2a62f0-f1d0-11e8-8f41-ebddbbb2e02b.html
Here is a link to Gil's comment:
https://wqth.wordpress.com/2019/06/04/dear-maga-20190604-open-topic/comment-page-2/#comment-166017
Here is the comment itself, as a quote:
Gil

This happened this morning here in socal. The suspect javier caldera, 25 apparently had a felony evading arrest in november in washington state. Whats he doing in CA? Cartel/illegal? Let me say this….it easily couldve been me and my son.

A pickup driver was arrested on suspicion of driving while intoxicated after violently plowing into a car, killing the driver, and causing a multi-vehicle chain reaction traffic collision on the southbound 15 Freeway in Temecula Tuesday, authorities said.

Javier Caldera, 25, of Auburn, Washington, was speeding when his Chevrolet Silverado pickup truck collided into the back of a small Nissan on the freeway, just as traffic was slowing down south of Rancho California Road at around 7:25 a.m., California Highway Patrol said.

Dashcam video posted to YouTube shows the moment the pickup truck quickly came crashing into the back of the Nissan, sending a big cloud of debris into the air.

The car was completely destroyed on impact, with its roof and trunk broken off and the back seats smashed in, video showed.

The Nissan's driver, a 44-year-old Murrieta woman, died at the scene, authorities said.

The impact from the crash was so powerful, it created a chain reaction effect that involved four other vehicles, including a Chevrolet S-10 Pickup truck that was forced off the roadway onto the Temecula City Hall parking lot where it collided with a structure. The driver, Mike Rivera-Aguilar, 38, sustained major injuries and was transported to a hospital, according to CHP.

Two other people, an Irvine man and a Mississippi man, sustained minor injuries and were transported to a hospital, CHP said.

Caldera was not injured in the crash, authorities said.

https://ktla.com/2019/06/04/dui-driver-arrested-after-causing-violent-6-vehicle-crash-that-killed-woman-on-15-fwy-in-temecula-chp/

From November 2018:

An Auburn man was arrested in Centralia on a felony eluding charge after allegedly leading authorities on a vehicle chase starting somewhere in Thurston County and ending on foot in Centralia.

A Washington State Patrol spokesperson didn't immediately respond to a request for comment regarding what prompted the chase.

In Centralia, police were notified at around 2:30 a.m. Saturday of a pursuit heading southbound on Interstate 5. Officers deployed spike strips on the southbound Exit 82 ramp, in case the vehicle's driver, later identified as Javier Caldera, 25, tried to head into Centralia — which is allegedly what happened, said Centralia Police Department Sgt. Dave Clary.

The vehicle drove over the strips, and blew at least one tire, said Clary, and ended up crashing into a nearby fence on Harrison Avenue. Caldera allegedly left the vehicle and ran away. Officers looked around the area for a couple hours without finding Caldera.

Clary said officers went to businesses in the area and described the suspect to staff members. One eventually spotted Caldera on foot in the area and contacted police. Officers responded and arrested him without further incident.

He was turned over to WSP.

http://www.chronline.com/crime/man-arrested-in-centralia-after-leading-wsp-on-pursuit-from/article_6c2a62f0-f1d0-11e8-8f41-ebddbbb2e02b.html

Liked by you and 1 other person