I must be in a retro mood.
This last day started off – late Wednesday night and early Thursday morning – with my little TOM PETTY rant.
Thanks to our QTreeper realsauce who posted a great Tom Petty video, Won't Back Down, here: LINK: https://wqth.wordpress.com/2019/08/14/speech-protecting-the-red-flags/comment-page-1/#comment-230851 Suddenly I remembered one of my FAVORITE videos of all times – the one where Tom Petty understood FAKE NEWS, FAKE ENTERTAINMENT, FAKE SCIENCE and FAKE HISTORY literally DECADES before we did. Here are the original lyrics, …

Wolf, August 15, 2019
It didn't end there. Thursday night, I thought about doing ANOTHER "audio visual" production like it, using another great song. However, I stopped myself. I knew it WASN'T ENOUGH.
Yes, it would have been powerful, but it was not going to WIN. It was not getting DEEP ENOUGH on the problem. Not deep enough to MAKE THIS MOVEMENT SUCCEED. And I believe that each of us needs to FIND WHAT IT IS that we can do to make this movement WIN and WIN BIGLY.
Maybe I'll come back and do that musical "meme-stream" someday. But not tonight.
There is something welling up in me – a kind of urge to scream FUCK YOU at the people who have screwed up this world by TAKING what was not theirs – who used not only RIDICULE, but DECEPTION and TRICKERY to grab the steering world of this planet and drive it into a kind of ongoing TRAIN WRECK, from which, instead of accepting their own mistakes, they merely demanded MORE POWER and MORE CONTROL.
Do you know what I'm saying? What I am feeling is RIGHTEOUS INDIGNATION.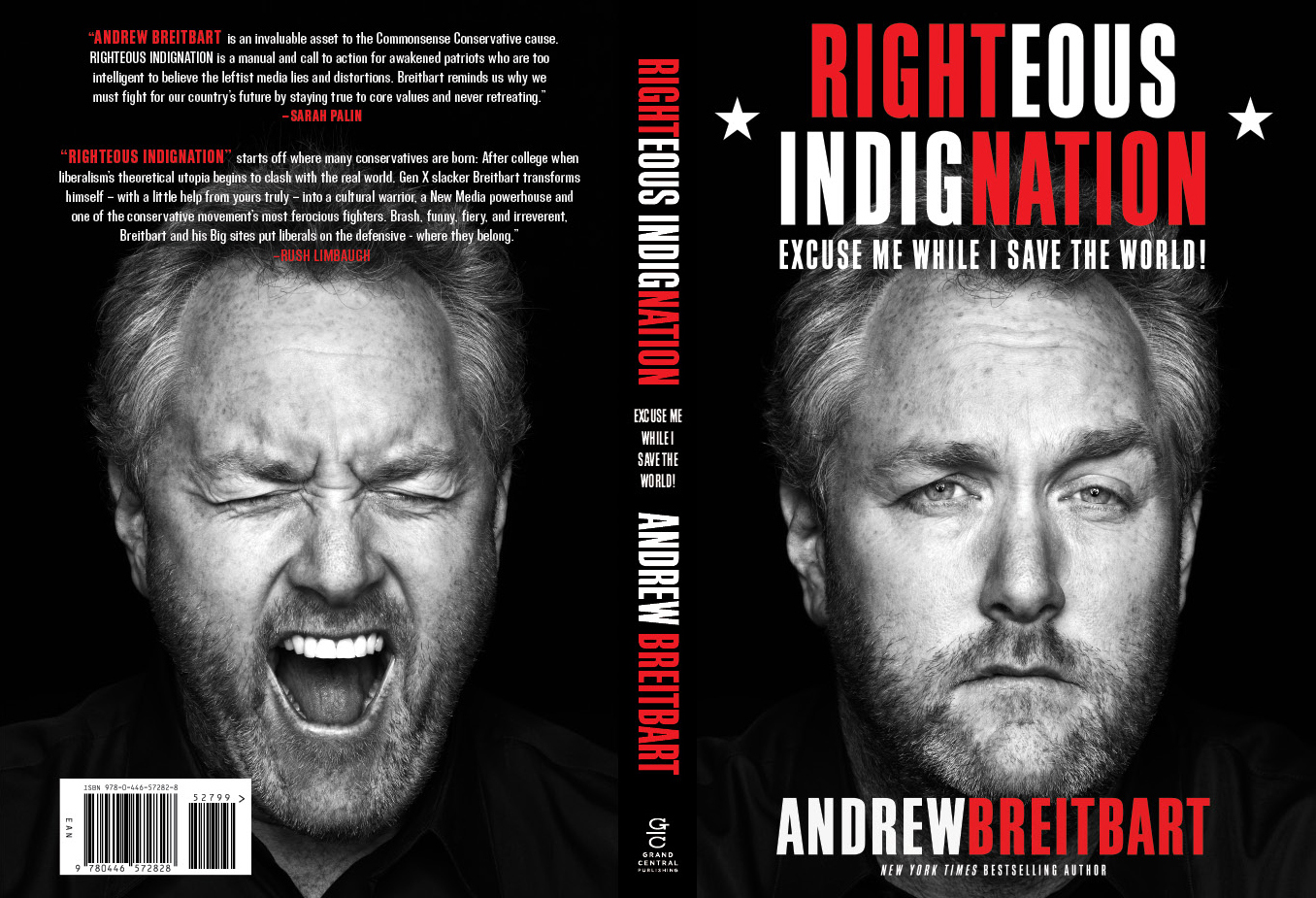 This isn't merely an intellectual argument – it's a CULTURAL ARGUMENT – an EMOTIONAL ARGUMENT – even a SELF-CRITICAL ARGUMENT – an argument grounded in our FAILURE to engage the enemy – an enemy which mocks us from the TRASH HEAP of their own mistakes.
These people deserve FAR WORSE than what we have the RIGHT to do – which is to THROW THEIR ASSES off of their trash heap of not just mistakes, but LIES, TRICKS, and CRIMES – and FORCE THEM to help us clean it all up.
THERE. Now that I've GOTTEN THAT OUT – it's time for STORK to BITCHSLAP MY ASS.
Now – I could put that in the hilarious context of the original movie, and THAT is, indeed, part of the answer.
But let's not go there yet. Someday, perhaps, in a full post. The cultural deconstruction of Animal House over time is a great way to look at both cultural Marxism and reaction to it, as BOTH are embodied in the film. And THAT is something we need to understand. But not right now.
Tonight, I was going through replies in my notifications, and thinkthinkthink pointed out a video which is, ultimately, the whole point of this post.
This is a STILL from the video. Clicking on it won't make it play. Nevertheless, the image is worth a closer look in zoom.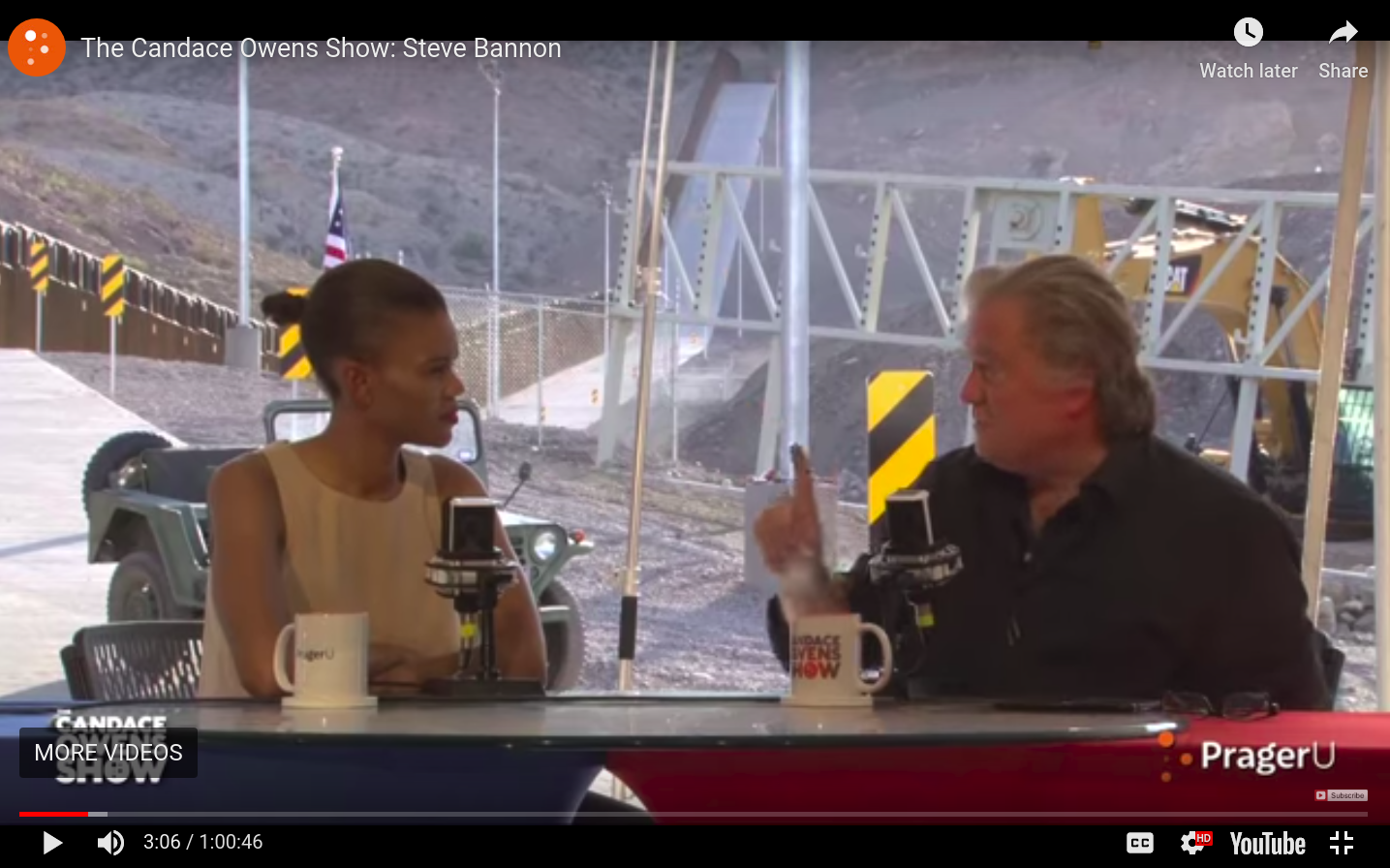 If there is NO OTHER 1-hour video that you watch this year, then I would recommend that THIS BE THE ONE.
This is possibly the SMARTEST discussion on the right since the 2016 primaries.
What you have here are two of the GREATEST intellects and culture warriors on our side not quite agreeing on things – maybe even not quite getting each other. What results is FAR, FAR BETTER than if they were just high-fiving each other in total understanding. They are trying to convince each other of two perspectives of the SAME THING, and what that paints is a STEREOSCOPIC PICTURE of a NEUTRON BOMB for WINNING THE CULTURE WAR.
What that thing is, is CORE ANDREW BREITBART. Eventually, Bannon actually brings up Breitbart, and recommends Righteous Indignation as the must-read book for this moment, and particularly for a deep understanding of cultural Marxism.
There was a film back in the day – My Dinner with Andre – that was one of those artworks you never forget. This was 1981 – three years after Animal House. The movie is just two people talking about things that have nothing to do with the setting, so you have to use your imagination to tap into the RICHNESS of what they are talking about. AND IT WORKS – in a huge way.
There is a person you never see – central to the discussion – who is like the THIRD STAR. Not exactly a new technique – both Shakespeare and Hitchcock loved it. But when the cast is this small, it has a wonderful effect. It is DEEPLY SATISFYING.
THIS video of Candace and Steve has the same effect. And what is even more wonderful, is that – along with the "stars" of this video, you get to "discover" that the je ne sais quoi they are trying to put their finger on actually IS Andrew Breitbart himself.
WE NEED ANDREW. And we need him NOW.
NOW – before I make everybody RUN AWAY in horror, thinking this video is merely some kind of "rightstream intellectual art flick bullshit", let me confidently estimate that there are HUNDREDS of game-changing and actionable political ideas here, that will make a huge difference in winning not just 2020, but 2024 and 2028. So THIS NEEDS TO BE WATCHED. By as many people on our side as possible.
But savor it. You don't see stuff like this every day.
It's bizarre as hell. These two geniuses could be talking on a park bench in New York City, a dock in Florida, or a picnic table in Wyoming. The setting doesn't matter. Yeah, the border figures into some of what they talk about, but ignore it. The TRUTH of what they're saying – especially toward the END – is amazing.
Bon appétit!
W